Most people in the city rush around and they have no time to look back into the past. I want them to remind of the history. To places that man has given up and forgotten more and more.
Such lost places have a special magic for me. In addition, await me not only marvelous photos on my journey but also an insight into the beauty, the decay and the nostalgia of bygone days Whether filled with rich decorative elements or by spartan furniture, the elements left speak to the former glory of these abandoned spaces. In fact, by focusing on a wide range of locations, I make it clear that nowhere is safe from the march of time.
Where does my love for these special places come from? The theme Lost Places captivates me since more than 8 years. The impressive effect, the images of large, heavy industrial installations on the slides of the lectures challenged me as a young artist to go on a voyage of discovery in order to gain deeper insights into these unique places. This is how his series, the beauty of decay, came into existence. Today you find in my photographs other neglected places that play with the beautiful charm of lackluster decay. On the one hand, my photography preserves deserted villas, forgotten castles, old cinemas and cultural houses. On the other hand, it is artistic documentation of how nature recaptures what once belonged to it. The search for new undiscovered places leads me across Europe. The attraction to look behind closed doors is my motivation.
Therefore I want to visit Lost Places. Above all, I document the beauty for posterity. At some point nobody will remember these treasures anymore. But what stories were in the places can only tell us the walls. However they can't tell us and it remains as a mystery of these mystical lost places. In conclusion, the question where are these mysterious places? Who used them and why were they left behind? Unfortunately, we will never know the correct answer
Accompany me on a journey into the past, places that no one had seen for a long time, to places which step by step recaptures by the nature.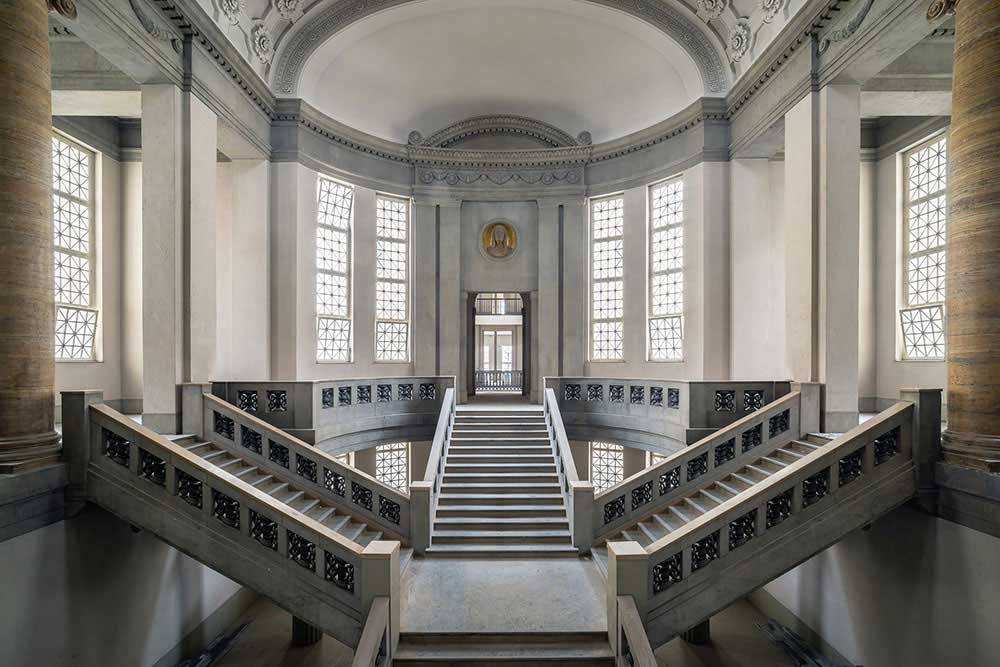 About Michael Schwan
Michael Schwan was born in 1988 and is today 30 years old. Growing up in Saarbrücken, he discovered the fascination of photography early on. But when he came to the limited possibilities of his small camera at the age of just 18, he quickly needed something more professional. Parallel to his style finding, he took his engineering studies in the field of materials science in Freiberg near Dresden, where he quickly became the first point of contact for academic-photographic projects.
For this one he makes for example a book about the Museum pieces of the university. What began as a creative balance to otherwise very rational materials research quickly became an indispensable passion
Today, Michael Schwan specializes in landscapes photography and abandoned places. He takes part in national as well as international photo contests and shows his pictures in exhibitions. [Official Website]
In focus of the photography of Michael Schwan are the abandoned places. For this passion he travels from his home in Germany to unknown places throughout Europe. As a reward await him not only marvelous photos on his journey but also an insight into the beauty, the decay and the nostalgia of bygone days