Cognitive Photography
[Preface: They come like the mutated Mongols, on their vehicles, with their ladders, scrapers, brushes, glue and the posters, after midnight, when the world slumbers, to create, by destroying. And they proceed, methodically, to scratch, hack, scrape, cut, tear and peel away the competition, without compunction, to space their posters. In their quick furtive action, they unintentionally refresh and recycle the palimpsests. In doing so, they renew the space to renew the interest, and intrigue twisted and tranced aesthetes like me, giving us the opportunity to plumb the labyrinths of urban aesthetic. These nocturnal vectors of oxymora, have no idea of the brilliant paintings they leave behind!]
"The real voyage of discovery consists not in seeing new landscapes, but in looking with new eyes." – Marcel Proust, 1871-1922
Becoming Cognitive
By what mechanism do I see beauty in decay or distress? Why does a defaced-distressed message incite me? And, how can defacement delineate the mundane mess, from aesthetic magic? The answers may reside in the cognitive theory, which, for the most part, is concerned with the development of an individual's thought process – and how this process influences how we observe, comprehend, and interact with our surroundings. This, invariably, leads me to cognitive psychology, a significant part of psychology, regarding the various mental processes, like thinking, perception, learning, visual sedimentation and memory, in shaping our internal sensory stimulation and consequently our external output: our reaction and behavior, thereafter – something congruent with behaviorism.
Dr. Gianluca Consoli, a cognitive scientist with the Sapienza University of Rome, and author of many white papers on aesthetics such as, "A Cognitive Theory of the Aesthetic Experience," proposes that in traditional philosophical aesthetics, the aesthetic experience warrants a specific attitude, a game face of sorts, ready to imagine and react. Like going to a museum with an exclusive mindset to appreciate art. But, shouldn't that be a constant everyday attitude? Why can't we live with an aesthetically conditioned and ready psyche? If we are always primed for beauty, unlike at exclusive-specific times only, we tend to observe beauty routinely, even in the most unlikely places.
Dr. Consoli, argues that today, cognitive sciences serve up a rewarding set of empirically corroborated concepts, in making us understand and adapt the notion of naturalistic and automatic integration of this aesthetic attitude in our comportment for that wholesome, non-discrete experience of beauty. To some it comes naturally. I was inexplicably fortunate to have such a radar early in life, or else, I could never have enjoyed Old Delhi, whose existential textures and decay had been an evolving drama for centuries. As a teenager, my peregrinations in Old Delhi, besides equipping me with sensibilities, gave me the same joy as drawing-painting. Orhan Pamuk, the 2006 Nobel Laureate for literature, in his piercing masterpiece, "Istanbul" addresses this very aesthetic attitude Dr. Consoli professes. A must read for every photographer out there. In it, are pictures by one of Turkey's great photographers, Ara Guler.
Cognitive photography – in other words is photographic syllogism. It is the assimilation and sedimentation of scenes and conditions with the detail of textures, urban or rural, deep into our long term memory and psyche, that sensitizes us to environmental or visual anomalies. So much that when we are thrown into a new environment, the unconscious corroborates with it, and we become aware of what others may not be able to observe or discover. This fetches me to the logic that our conditioning cues us to what we observe, and therefore, what we create. If we can observe, we can create. The more esoteric our faculty is, the rarer will be our discovery. Here's the distinction between seeing and observing: Sherlock Holmes: "Watson, we come here everyday, how many stairs are there to our office?" Watson: "Oh, the stairs… have no idea… haven't paid attention to it." Holmes: "Aha, you know the stairs are there, so you see them, but if you know how many stairs there are, that's observation." That's insight, into glazing through life versus observing deeply.
Can observation lead to creation? Absolutely! Isaac Newton seeded modern physics after his observations. Pythagoras observed a metal smith's rhythmic hammering and realized the symbiosis of music and mathematics. How about Galileo, Copernicus and the Wright Brothers?Cognitive Reasoning helped the aforementioned greats, but, Cognitive Abstraction is a mimetic process, by which artists realize beauty in various aesthetic forms like, 1. lyrical, 2. epical or 3. dramatic. All such trials are influenced by the environmental and empirical factors.
"The artist has 'twin faculties, a selective faculty and a reproductive faculty.' He has to 'disentangle the subtle soul of the image from its mesh of defining circumstances' – to catch what he elsewhere calls an epiphany – and to re-embody it in the most suitable artistic circumstances." – Samuel Louis Goldberg, Literary Criticism, "The Classical Temper," A study of James Joyce's "Ulysses."
Paris has been a cliché for the arts for as long as we have known it. But this cliché has several facets of authenticity undiscovered and unexplored, that lurk in the shadows of grand edifices that house all the art collections. While other aesthetes wandered around dazed past the Cezannes and the cafes, I wandered around in amazement at this ignored feast: "Art by the Anonymous." This unaccounted atmospheric outdoor gallery in Paris, in the summer of 2014, afforded me a panoply of out of the norm experiences that I found infinitely telling and aesthetically electrifying. No studio space was necessary for what I was about to do – indulge in observation, to create and possess it. This brings me to my Old Delhi conditioning, without which, cognitive photography was not possible. It's visual logic – deductive visual reasoning that sequences conditioning to observation and comprehension, then on to creation and possession. This is work, worthy of sharing with you all.
The Anonymous Artist
The decay of material surfaces is an aesthetic ecstasy privy only to the most visually sensitive. As you panned across peopled crossings, on rue de St. Germain or rue de Rivoli, rue de LaChappale or the area of Pigalle, the walls, at eye level appear like bold murals, in nuanced brush strokes of vivid pigments, from a distance. Many appeared like abstract paintings, distressed, weather beaten, in vertical or horizontal tangle and jumble of color in every size that can be imagined. This was art, not by a specific artist, but rather, by the anonymous collective. Let me explain. The municipality of Paris, designates specific areas in the urban setting for promotional posters. Individuals, organizations, and bands compete viciously for these spaces, therefore, once a poster is up in that space, it's life was limited only by the arrival of the next competing promoter, who would proceed to destroy the current one and post his over it. Over time, the surface became weathered, pared, scarred, ripped, scratched in the action of the new overlapping the old, and the old peeking from the periphery, around the new. This was art at it's best, without the pretense, applause and the speeches. The artist(s), rather than basking and waiting for credit, escaped urgently into anonymity.
This art is borne off of wars, story wars, at the behest of the collective, utterly devoid of any mitigating circumstances. But, it's an explosion of violent and exigent color: obfuscated or incomplete stories, that flip like quick slides on a screen. And this accidental festival served up cryptic symbols, metaphors, puns and arresting anacoluthic narratives. Art, by the anonymous whole, as an orgy of competitive annihilation, induced by a premium for space – and, painfully temporal. I saw the walls by the Sorbonne, near the Pantheon, and realized that no one individual can imagine and create such wanton abstraction, laced with violent irony: creation by destruction, and destruction to create. Aesthetes have discovered many a street artist, like Banksy and Jean Michel Basquait, but they somehow missed this enigmatic visual typology. The anonymity is the identity of this particular artist — anonymity being the alchemy.
This is an inverse equation: the client and designer become involuntary subordinates to the one who destroys and posts. The one who rips off the previous poster actually becomes the catalyst in achieving what is beautiful. It's an improbable paradox that the destroyer is the creator, like some atavistic mutation of Prometheus and Shiva that obfuscates explanation – yet, purveys such cathartic beauty. Clients and poster designers become irrelevant before the one who carries the scrapers, the glue and the posters. Observers like me, like ambulance chasing lawyers, chase such destroyers in urban environments to find their galleries, that no one cares to attend. Once I am at such a gallery, I linger, study the layered narratives and start composing from the enigmatic tableau: a discrete jumble of pure signals, replete with metaphors. This is where, my observation transmuted to creation. I created, by composing and capturing, and once captured the frame becomes the only reference to the art that had already vanished. The evidence of it remains only in my compositions. Imagine, how many such outdoor galleries are renewed everyday, without a record or an audience!
Conclusion
I have preserved many truncated narratives. But there's more to it. I have proved, that merely by observation, of what's seemingly mundane, I have created a record of something new, that has already disappeared. Aesthetic is entirely arbitrary, subjective and personal, yet, there is a logic to it, and that is that everything we create, is the consequence of our aesthetic conditioning, empirical, in how we observe, and the output thereafter. A photographic syllogism: Man learns to observe, therefore, he composes and creates. This is deductive photography. If A is a man, and B who has learned to observe, then C is his output, his creative act, which means that A+B = C. This simple logic belies what happens when we come across something that gives us pure pleasure, some accidental discovery that provokes our senses, triggering impulses to create… to plagiarize, re-render, compose, or frame, in our own way, that which sustains it and our pleasure.
In visual art, as in photography, the element of surprise is the key to that aesthetic alchemy that gives us pleasure. In this case, the seemingly two dimensional aspect of the photographs, disguise the layers of violation perpetrated by a community of promoters for their bidding. The promotional palimpsests of a society reveal the contradictions, the corroborations, the confusion and the conflicts that unfold in the real world of warring narratives: of flame ups and outs, violence, obsolescence and oblivion, the very essence of existence.
Finally, everything already exists out there, nature and perpetual change, therefore, visual invention is relegated to our cognition, discovery, then recycling and recomposing, so as to transmogrify it's state and bring it to the attention of those who had missed it. The degree of separation between seeing and observation is relative. Newton's cursory seeing could be more insightful than a doctoral thesis after years of observation. In this case, it's my aesthetic radar, derived from years of conditioning in Asia, and the cognition of value in that which appears worthless to others. Today, we exist in a world of images within images, and messages carrying messages – and in such conditions, we all can be aesthetes and artists, that is, if we can learn to observe. Copyright © Raju Peddada, November 30, 2018. All rights reserved on photographs and Text.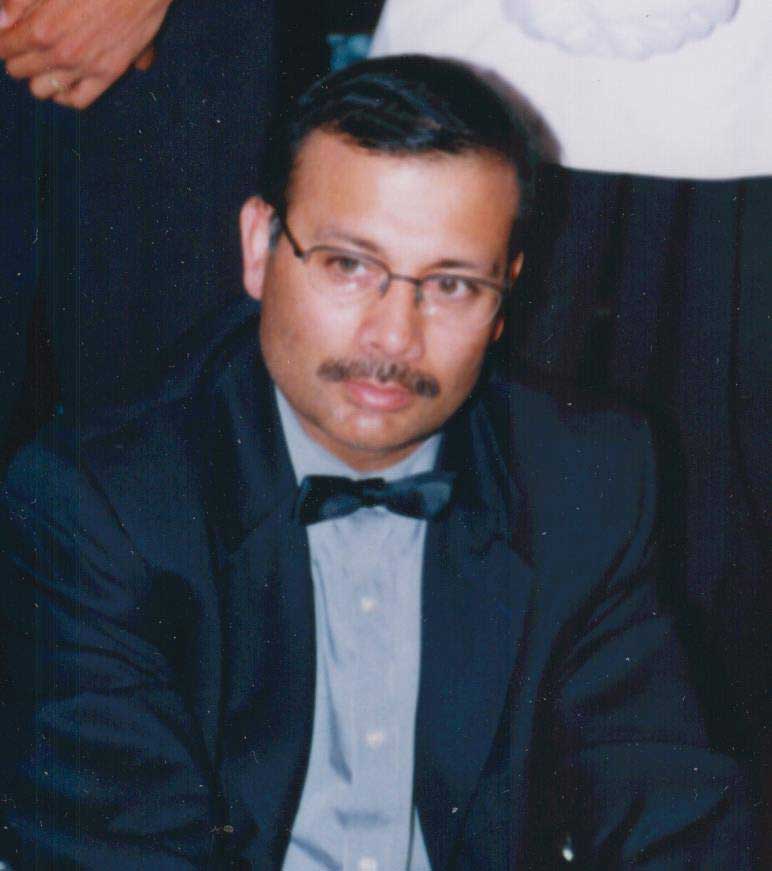 Raju Peddada was born in India, and migrated to the United States in 1983. He is the founder and CEO for PEDDADA. COM since 1999, and also a producer/writer for Satyalu+Kristi Media, USA. He is a design provocateur, an originalist in design contemplation, who draws inspiration not from other designers, but from nature, history and literature. He has 22 Design Patents, and was also responsible for several critically acclaimed and sold out products launches to the high end luxury furnishings market. He has been editorially featured in scores of international culture-design magazines as the "Taste-maker," in Interior Design, Clear, Dwell, Spaces, Domus, Abitare, Interni, Frame, Monitor, Objekt, Chicago, the Chicago Tribune, and Cable news. In addition he also is a freelance journalist, with over a 100 essays-articles- reviews in literary magazines like Swans.com, Bookforum, Spaces, and the NY Times. He is a photographer, who in the summer of 2017, released his exploratory thesis on "The Aesthetics of Ambiguity," which essentially shifts the aesthetic paradigm, from the stillness aesthetic to that of ambiguity, in sensing the beauty of our movement and condition in the urban setting. Three photographic exhibits are in the offing. He is the author of four small books.