ImageRights International is spearheading the global fight against the infringement of copyrighted visual works by visual artists including photographers, graphic artists and painters. ImageRights identifies, assesses and pursues copyright infringement claims on behalf of its professional artists, agencies and publishers. Through its global network of legal partners and copyright experts, ImageRights eliminates the most common barriers to pursuing copyright infringement claims: high cost, time and resources, and no access to affordable legal representation. Founded in 2008, ImageRights International is a global company headquartered in Boston, Massachusetts. [ImageRights]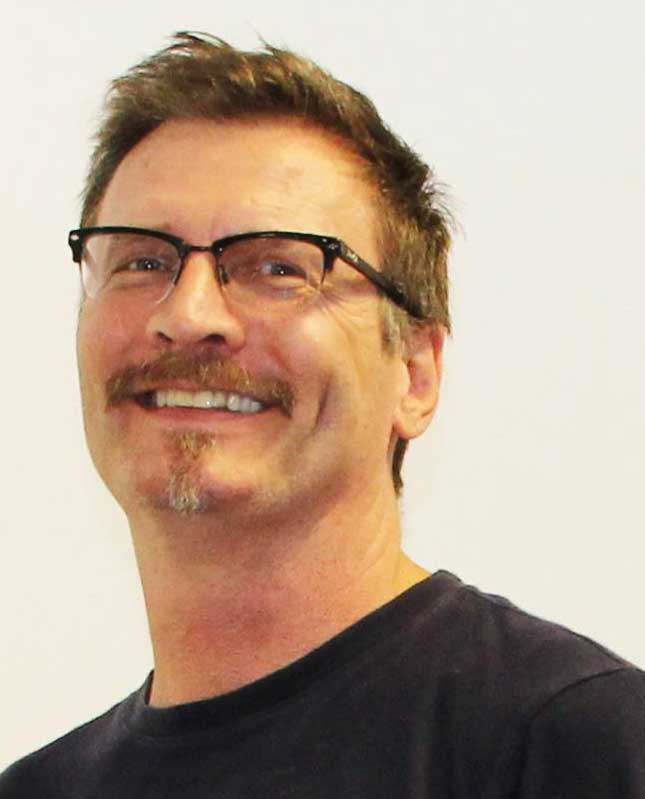 Can you please introduce yourself for those who don't know?
Ted VanCleave. I'm a professional photographer and artist based in Miami. I shoot mostly architecture, iconic places and nature, the three subjects that interest me most. My images are primarily fine art prints sold in limited editions. I license some of my images through a high end stock agency. I also co-founded ImageRights International
What motivated you to start ImageRights?
Back around 2006, I discovered by chance that many of my photo images were being used commercially on the internet by businesses and they had not licensed them, meaning, they stole them. I would contact the infringers and send invoices for licenses but they would ignore me or pull the images down without any reply or compensation. Unfortunately, the cost to hire an attorney to collect on the licenses was prohibitive. After a frustrating year I contacted a good friend, Joe Naylor,   who has a strong business and technology background and asked him if he'd be interested in working on a solution. After carefully looking at the market, Joe Naylor and I formed ImageRights in 2008. Joe is the company's CEO and President and has grown the company into the success that it is today.
Could you tell me a little bit about business and the team that stands behind it?
Our company is guided by Joe Naylor. His experience in technology and business combined with his ability to visualize and launch new services is critical. I help out with business development (and continue to shoot). And we have one of the top technical minds in the industry whose team builds our services. Beyond that we have a team comprised of top talent including Joe's crew at the corporate office, a global network of attorneys, and case assessors who work from various countries.
We've developed three main services for our photographer clients.
1. Discovery: We find where your images are used on the internet and beyond
2. Recovery: We recover fees for unauthorized uses of your images
3. Copyright Registration: We register your images with the US Copyright Office
We have attorney partners working in twenty two countries primarily in North America, Europe and Australia. Using our services, our photographer clients review infringements reported by our ImageRights Discovery Service and file claims with us online.
Our assessment team then reviews the claim and if it is found to be viable, we turn them over to our attorney partners for monetary recovery. With our system ImageRights does all of the heavy lifting, we do the difficult work. Photographers file the claims and we do the rest. And our system is set up so you can file dozens of claims with virtually no out-of-pocket expenses, no matter which country you reside in.
What is the secret of making a business successful?
As the leaders in a relatively new field it has been an uphill battle to learn what works and what does not. Our knowledge and experience as well as a dedication to our mission has allowed us to thrive.
Can you explain copyright infringement?
While laws differ from country to country, when a photographer creates an image, they own it unless they did a work for hire or assigned the rights to someone else. And if your image is used without permission or a license, that use is an infringement. When commercial (money making) businesses use images without permission or a license, they are benefiting financially from an image without compensating the creator. And that is where ImageRights steps in to help.
How do you see the future of copyrights claims?
Funny story. A few years ago Joe and I saw the large number of claims where we were able to collect recovery fees on behalf of our clients. And we wondered out loud if maybe we were going to put ourselves out of business because infringers would see they can't steal images and get away with it. Well we were so wrong. The internet continues to grow and businesses continue to steal images to the point that it looks like we'll be in business for a very long time. Copyright infringement will never disappear but hopefully the work we are doing will spread awareness of artists' rights and knowledge of how to protect it.
What advice would you offer to other artists that might help protect their work?
Some of the best tools are simple ones. Many photographers like to watermark their images. Of course the larger the watermark, the more it distracts from the essence of the image. And the smaller the watermark, the easier it is to remove.
One feature I like to use on my photography sites is to disable the ability to right-click and save images. This stops most viewers from downloading images without a license. Infringers can always take a screenshot but rarely do. It is helpful to every photographer and the industry as a whole if you do not allow infringers to exploit your work. We can help you take full advantage of the search and copyright enforcement services that we provide.
Are there any future projects you are excited about and would like to share with us?
We are excited to be working on an automated DMCA takedown notice system for our clients. There are other new features and services in the works but I'm not at liberty to discuss them just yet.