Swimmers are a series of black and white photographs that explore feelings of relaxation and pleasure experienced by people in the water. The project stems from the artist's own childhood memories of Summer holidays on the Aegean seaside.
Nadide Goksun relates the experience of being enveloped in water, to what she imagines a human to experience in its prenatal state. This apparent feeling of serenity and inner balance is evident across the project, with subjects floating, moving and hanging within a liquid abyss.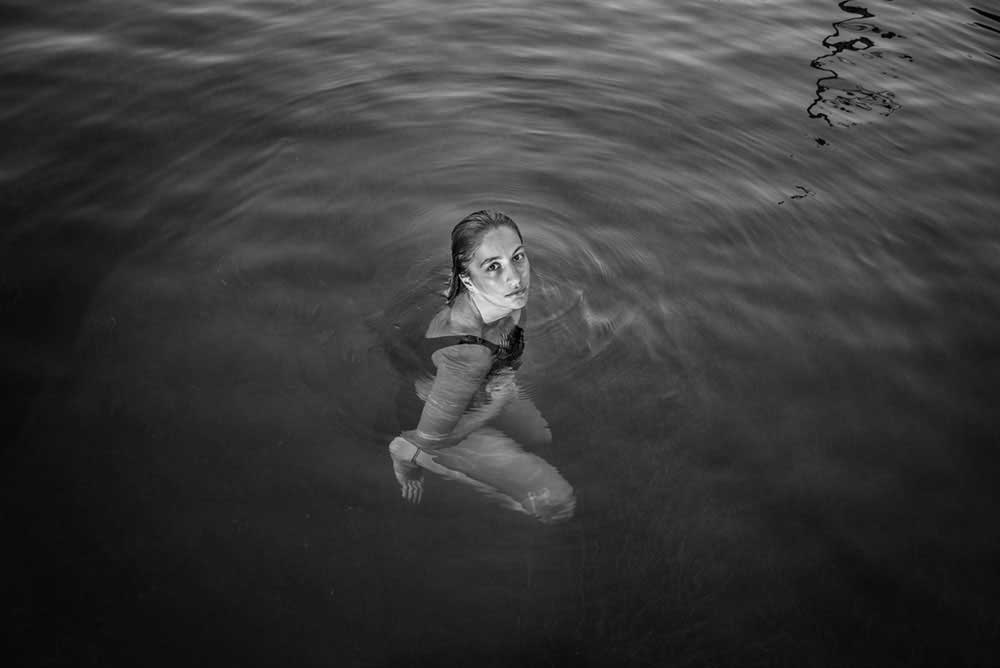 Nadide Goksun (b. 1967) is a Turkish/American artist working primarily with photography and ceramics. She is a graduate of the Bogazici University in Istanbul, the Sungshin Women's University in Seoul and participates on the ICP (International Center of Photography) Continuing Education Program in New York.
Goksun's work has been exhibited in several group exhibitions including Photo Review's 36th Annual International Photography Competition,Head On Photo Festival, Sydney-Australia, Julia Margaret Cameron Awards, Barcelona-Spain, Lens Culture's 250 New Examples of 21st Century Street Photography among others.
Her artwork has been reproduced in The New York Times, PDN (Photo District News), ArtAscent International Art and Literature Journal, Pastiche Magazine, Capture Mag Australia. She currently lives and works in New York State.[Official Website]