Since the beginning of its creation, Ballet was concentrated on making the dancer look polished and perfect.  During a performance, a ballerina stays in character, and is completely focused until the final outstretched movement.
My interests lie in what is on the other side of the performance, when the dancer is not so processed, and can be more natural. This series takes a look at the personality of the dancer, outside of a theater, with less attention to perfection.  The movements captured are when the dancer is sometimes in a resting position, or when she has paused for a breath during a transition to another movement.  She is still very elegant in her movements but is instead dancing for herself, inside her own world.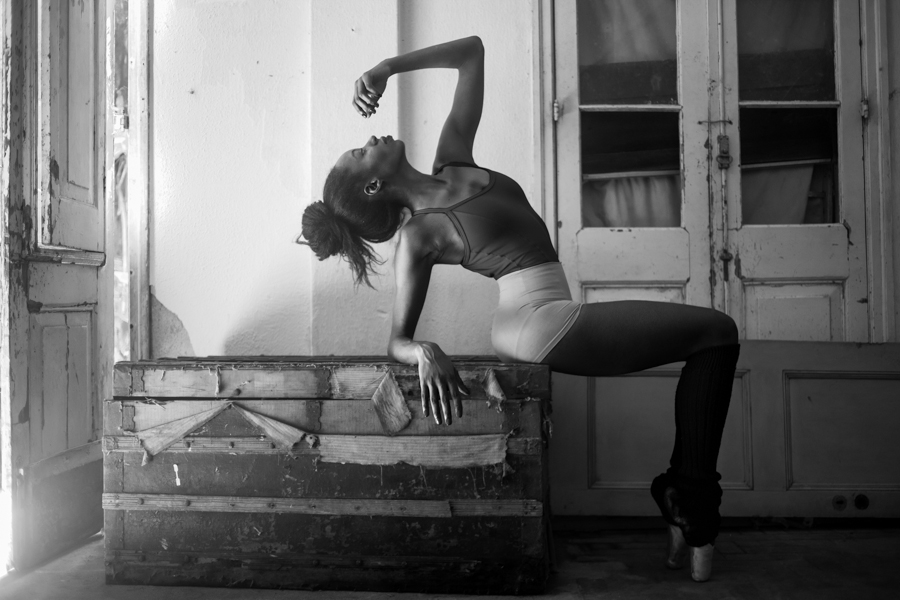 About Natalie Barbosa
Natalie Barbosa was raised in the small American city, Watertown, NY, where she developed a unique admiration for all forms of self-expression. After experimenting with her interests in sculpture, dance, music and photography, photography was ultimately the medium she chose. Natalie was formally taught photography at the State University of New York at Buffalo, USA. There she earned the degree, Bachelor of the Arts in Studio Art, as well as a Concentration in Photography, a Marketing Minor and a Graduate Certificate in New Media Studies. During her studies, she traveled abroad to Florence, Italy where she focused in fashion photography and traditional black and white photography; which continues to have a strong influence on her work.  She now resides in Rio de Janeiro, Brazil. [Official Website]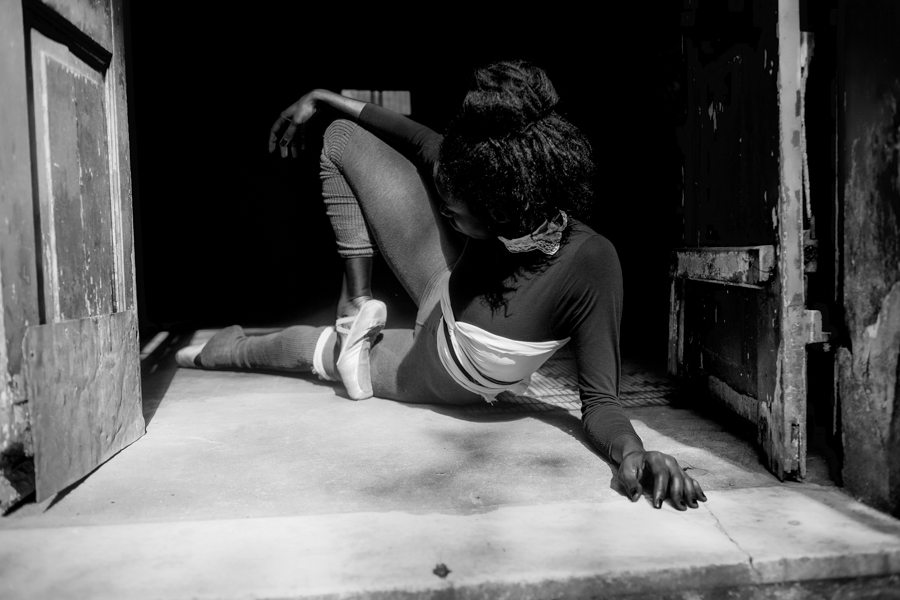 Location: Rio de Janeiro, Brazil | Model: Kallanda Caetana | Photographer: Natalie Barbosa
Legal Note: The photographer attest that have full authorization to give consent to the publication of these photos or project and have the authorization and permissions of third parties. Guarantees that you have all the necessary communications of property and you have obtained all the necessary authorizations for any property, buildings, architecture, structures or sculptures appearing in your photographs.