The Surreal Line came about during another project to document my trips on the London Underground. At the time, I'd only recently developed an interest in photography, and always had my camera with me, ready for opportunities to take photos during my tube commutes.
Very early on I spotted a poster for the TV show Heroes, ginormous faces pressed together, all looking the same direction, perfectly framed peering into an empty carriage on the Victoria Line. It was a nice moment, which I quickly snapped before the carriage moved on.
I didn't think much of it at the time and went back to taking photos of commuters, but a few weeks after I ended up seeing more of these moments. They were all happy coincidences whilst waiting on platforms, inside my tube carriage or just coming out from one. It was like I'd passed through to another world, where these static billboards and posters coalesced with the world around them. I found it amusing how these advertisements, specifically designed for delivering one message, could have that story completely hijacked, by the mere framing of a window, creating an entirely new context. My fellow commuters, often withdrawn in their own private tube routines were completely oblivious to these momentary collisions going on around them. It became something of a haphazard ongoing project, taking the snap if I spot one of these, but as I no longer have such a long tube commute like I first did, and never actively went out seeking an interesting poster it feels as though this trip on the Surreal Line is coming to a close. [Official Website]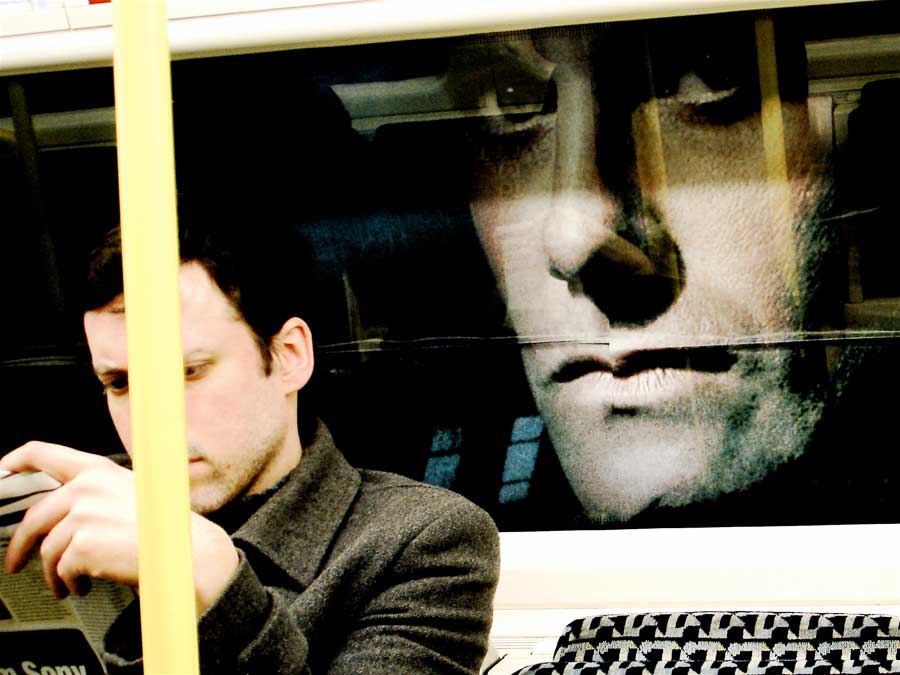 Yusuf Ozkizil is an editorial and events photographer based in London, and drinks too much tea.