Who is real – the body that the soul wears, or the soul that the body protects?  Ratrish is a woman's soul wrapped in a man's body.
She is an aspiring model and singer; a human being born with much talent and promises to shine as a star; but the society tags her to be a transgender.
I got to know about her from my friends who happen to be Ratrish's friends also. After following her for sometime on the social network, I had a feeling that she is quite active on such platforms and she is keen to be heard – loud and clear. Even after being tagged for a distorted identity, she never took to faking and creating false impression while so called normal people on these public forums are in plenty who pose to be the person they are not. The idea of narrating her story through my camera grew up inside me. Though I had an apprehension about her reply, but to my utter surprise, she readily accepted when I offered her, with much hesitation, to capture a day of her life. In fact, she was not only welcoming the idea of being captured by my camera, but was quite enthusiastic and excited about it. From that moment on, shooting her was no longer a project of me alone. It became ours.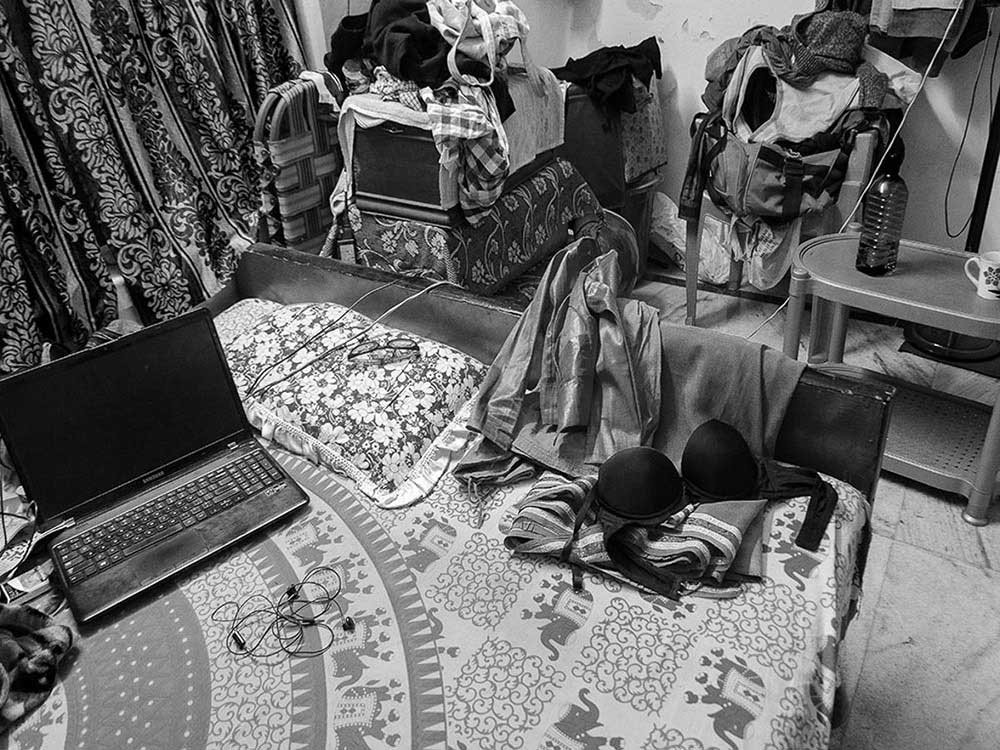 I met her for the first time at the Ghat (Bengali for bank of river) of Ganges, and on the very first meeting I felt home with her. I got to know that she loves to spend time by this riverside just like I do. I came to know that she may be a transgender for the rest of the world,  but for her mother she is the world; for whom she can stand against the world. She also told me that she loves this old city of Kolkata and feels blessed to be here, though she has been born and bought up in Northern part of West Bengal,and also how she wants all her friends and loved ones to never leave this city so that she can be with them and this city forever.
Ratrish works for a Non-voice BPO of an MNC but that is not where she wants to be. Her goal is to stand out as a famous model,an actress and above all, a singer. A brilliant one at that, Ratrish wants to be in the limelight by pursuing her skills. She plays the tanpura as beautifully as she sings the song of Lalan Fakir, the legendary Baul singer of Bengal. She loves poetry and is an amazing elocutionist.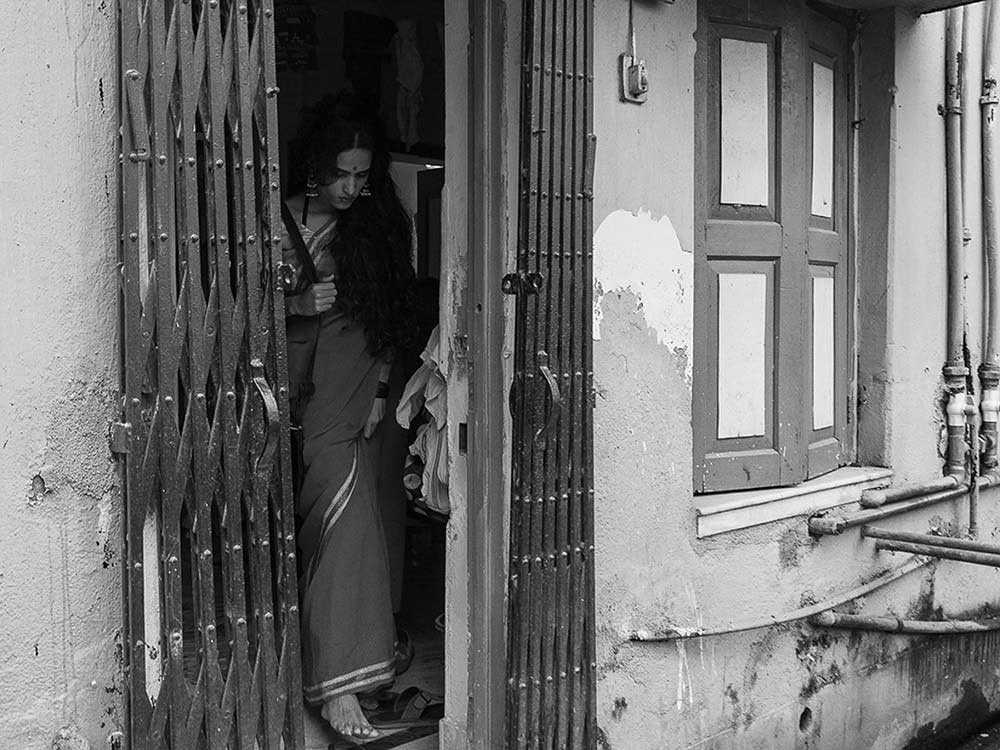 All these are just tit bits about Ratrish which didn't suffice my desire to know more about the human Ratrish. So I asked for spending a couple of days with her, in a small apartment in North Kolkata where she lives with her mother. She agreed and we were on with our project. All this while, I saw how she is struggling to make a place of her own. Not just in terms of career or better living, to live the life that she dreams of.
In our society where transgender are typically and openly discriminated and showed down, standing tall and facing the so called mainstream is a challenge that rarely someone takes. Ratrish is among those few rare people who have taken on.
When she is home, she is just another human being like all of us. There she is just another girl who wants to be pampered; who loves to cook and watch horror movies, while striving to fight her own flaws, get over her sorrows enjoying small happy moments, being just the baby to her mother.
Her body of a man gives in to the soul of a woman that takes over. I felt her tremendous fight within herself and her confidence that many of us lack, to defeat all odds and live the way she is. My photographs are my salute to the human called Ratrish, for her inspiring and 'never say die' spirit.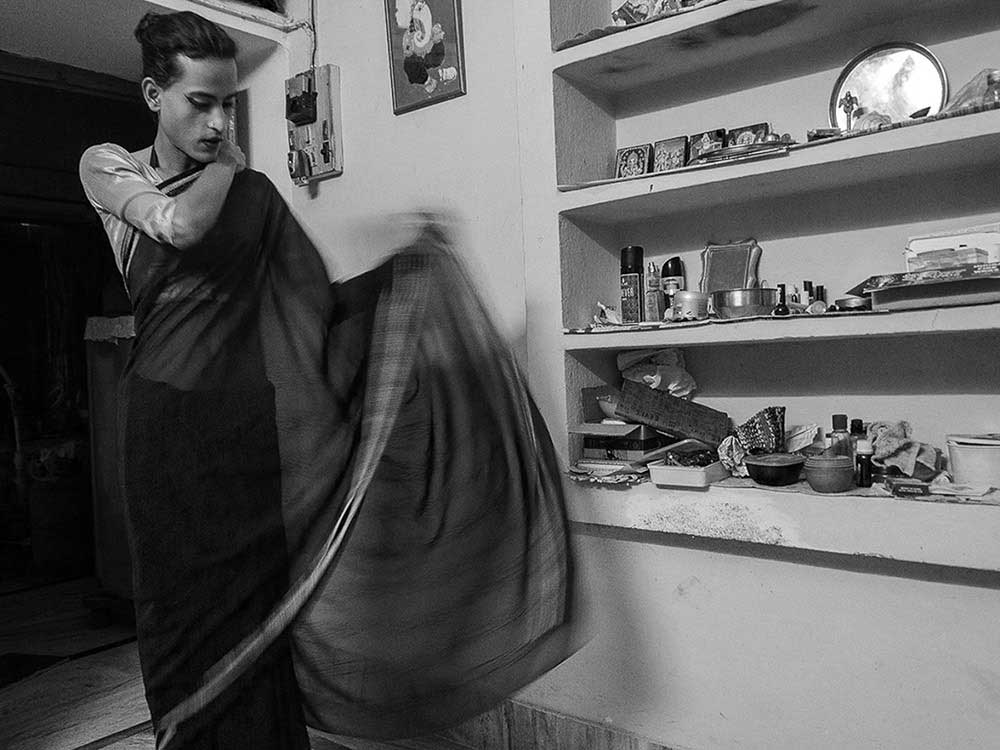 About Subhamita Poddar
An amateur photographer who enjoy the simplicity of life and the living.  She's fond of capturing the lucidities of people and the randomness of their actions. She enjoys art in any form. The accessibility of art to relieve one's mind amazes her. Every photograph is special to its author and so is hers. She's fond of travelling and exploring places. The journey excites her more than the final destination.