Lukas Vasilikos was born in Heraklion, Crete in 1975. In Athens, he studied alongside photography teacher Manos Lykakis at 2006, and next to photographer and artist Achilleas Nassios at 2007.
Lukas understands photography as a revelation. For him, photography is a central element of an aesthetic that goes beyond mere words and mapping of reality. His quest leads him, as early as 2008, to the "Photo Circle" and Plato Rivellis's environment.
His influences from Henri Cartier-Bresson to André Kertész and from Garry Winogrand to Josef Koudelka and Roy De Carava, as well as from the great Greek photographers, older and contemporary such as Nikos Economopoulos, enrich the inspirations and form the photographic aesthetics of the new author. He participates in international exhibitions, travels a lot, and joins the largest and most creative photo sites in the global arena.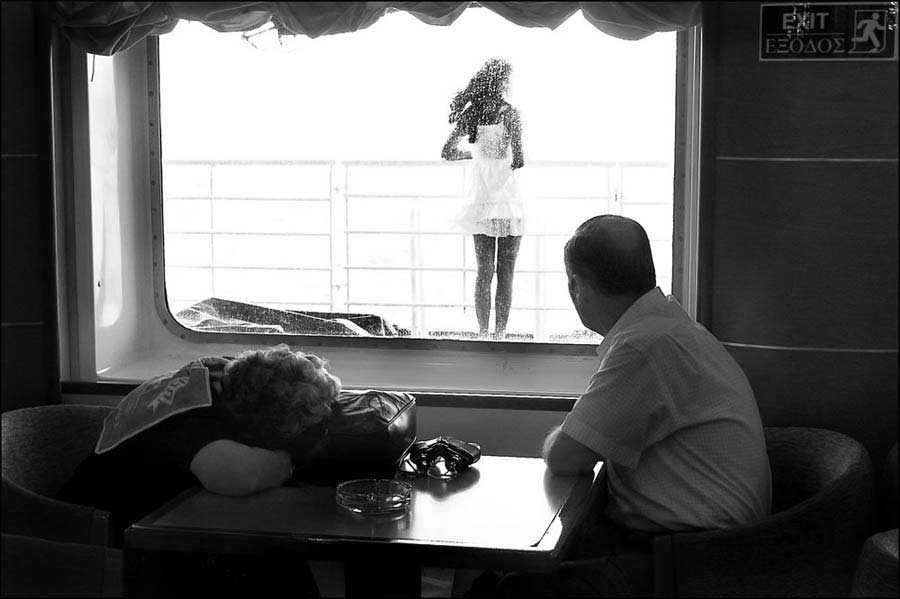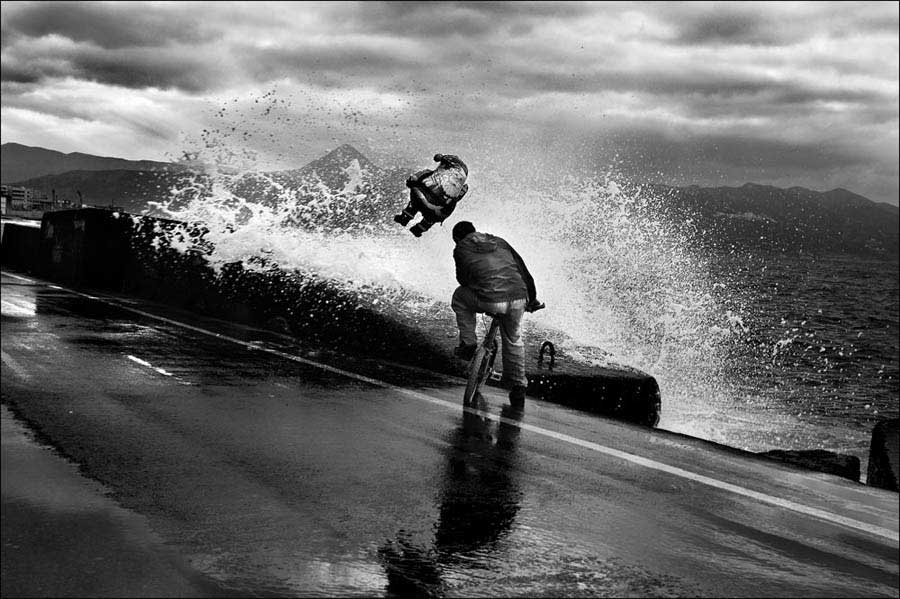 Lukas has worked with black and white as well as with color photography. Realism, the obvious and the obscure nature, the esoteric aesthetics, the element of the uncanny and subversive, and also the fluidity of emotions captured in his portraits are some of the features of his projects so far. The photographer draws his inspirations and artistic material mainly through the streets. The street photography as so called, is a crucial and integral part of Lukas's projects.
The photos that make up the series – project of Lukas Vasilikos entitled «Stories Retold» have been taken in open and closed spaces. Lukas focuses his lens on snapshots and human behaviors and situations. He draws his photographic material mainly through the items offered by daily life of the city.
Main component of the «Stories Retold» project is repetition, which is one of the main objectives of the photographer. In other words, Lukas is trying to study in a photographic way the repeatability of everyday's actions and screenshots. In this way he tries to show the different aspects of reality, the elements that compose it and the variety of emotions that these elements are causing the viewer.
In this way, every photo of "Stories Retold" creates a story, is essentially a narrative of a moment, a chance event, a human condition, even an unsuspecting moment or an "uncanny" image of everyday life and human actions.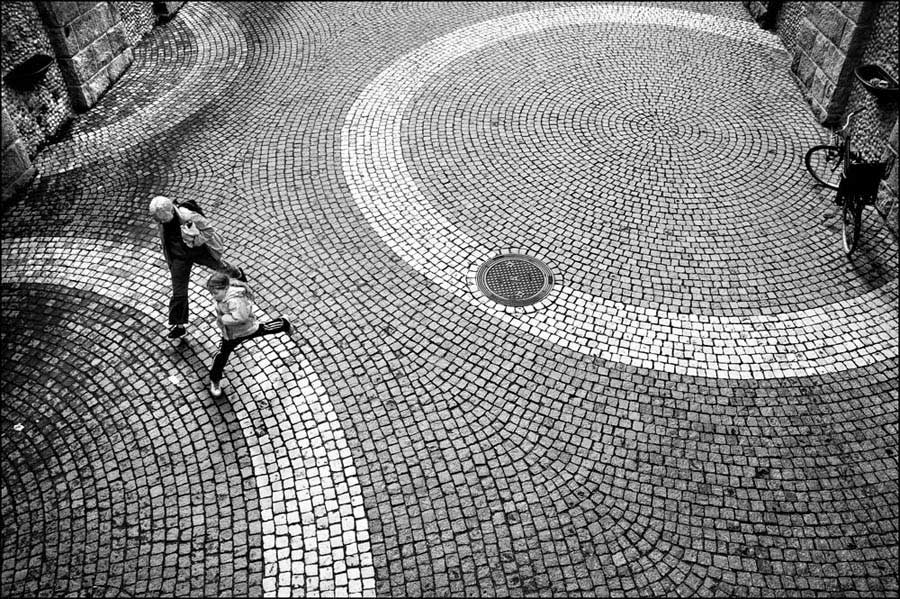 One element is also very important for the viewer to understand the sense of "repetition" and this is the fact that these stories created by Lukas's photos are familiar to the viewer as he could be one of the heroes of the photo. So, in this context, the "repetition" may combine elements of a road, a shadow, an umbrella, a face, a nod or a look.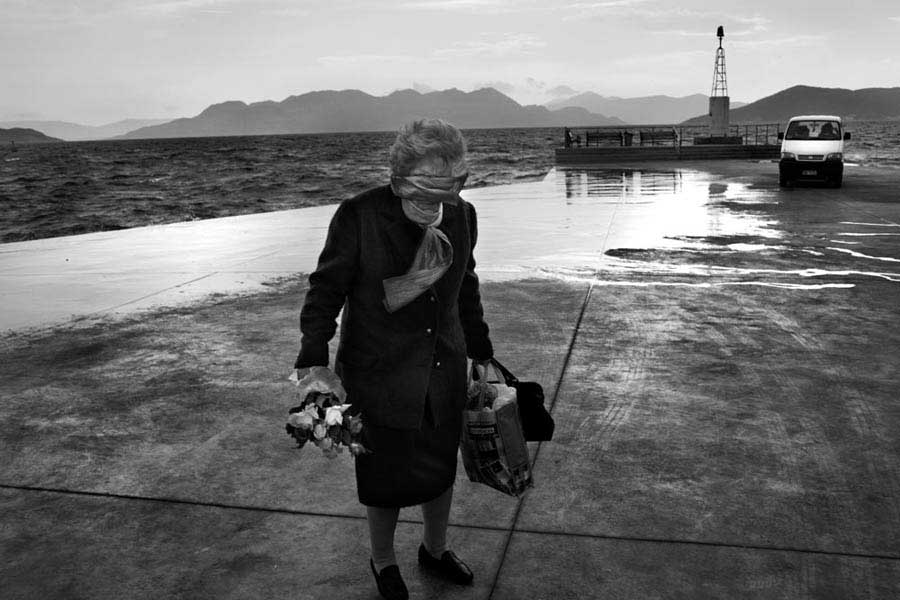 Man or men, face or faces, contrasting sensations and feelings, enigmatic human characters with a variety of behaviors are the epicenter of photographic compositions with great harmony and aesthetics.
The viewer of Lukas's photography should watch the way in which the photographer composes the picture, the way he allocates blocks of matter inside the photo frame, the atmosphere, the inwardness of human situations, but also the realism and the sharpness of contradictions. [Official Website]