They got attacked with acid when they were young. By people who tried to disfigure them, to destroy their identity, who thought that they could do anything to women and that they could lead them to darkness and silence.
They started campaigning in Delhi in 2013 to help and rehabilitate acid attacks survivors. The campaign is called «STOP ACID ATTACKS». Their action spread out all over India. They help the survivors and their families, intervene when police do not take up a complaint, follow up the medical treatment and pursue legal actions. They also report the new cases to the authorities and the media. «It is important to know that this is not your fault and that you don't have to hide. You have to be proud of what you are and become an example of strength, as this will help other people, who have to face the same problems as you» says Ritu, member of «Stop Acid Attacks».
The girls don't want to hide and have different projects to share their experiences and help others. Among others, they have created Chhanv. Chhanv operates out of a three-room flat in Laxminagar, a middle-class area of east Delhi. It is a rare meeting place for all acid attacks survivors, where they come to share joys, sing, dance and joke. They organize trainings, workshops, counseling and many other programs to support the survivors. Much of this endeavor boosts their self-confidence, powers their self-esteem and sets them on a path to self-reliance. Being a campaign, their attempt is to create a wave, a flow of social awareness and sensitivity, and their continuous engagement through activities at Chhanv keeps this in motion. The members of «Stop Acid Attacks» also design clothes, they opened a café-restaurant, "Sheroes Hangout", in Agra. "Sheroes Hangout" is an initiative by «Stop Acid Attacks». It is located in Agra, a few minutes away from the touristic spot of the Taj Mahal and is run by «Stop Acid Attacks» fighters. It is open everyday, offers activism workshops, handicrafts & exhibition space.  The girls want to smile and have different life projects. They also interact with other minorities as rape victims, LGBT communities, old people abandoned by their families, sharing their strength and experience. They refuse to be called «victims» but prefer the term «fighters».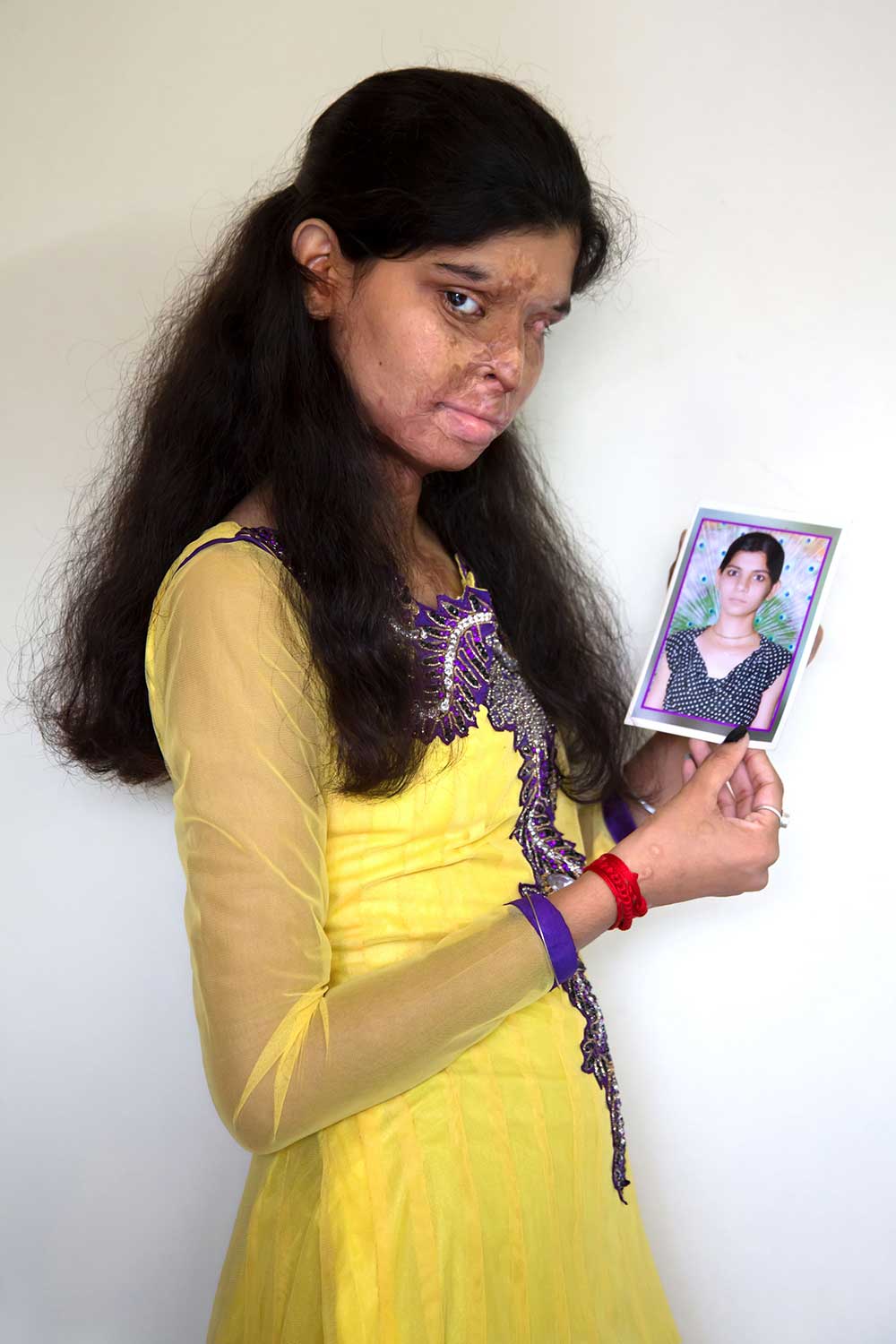 The prime motives for acid attacks are generally a one-sided love affair, with almost 80% of the cases. Then come also failed relationships and family problems. Although women are the majority of people being attacked with acid, more and more cases of men being victims start to be reported, too.
When dreams die, they do not make much noise. When hopes are crushed, the sighs are soundless. Acid corrodes gently. Eating away at their skin, bones and their dreams. The rest of their life begins now. A battle against unending, excruciating pain, deformity, social negligence, ostracisation and an invisible justice system.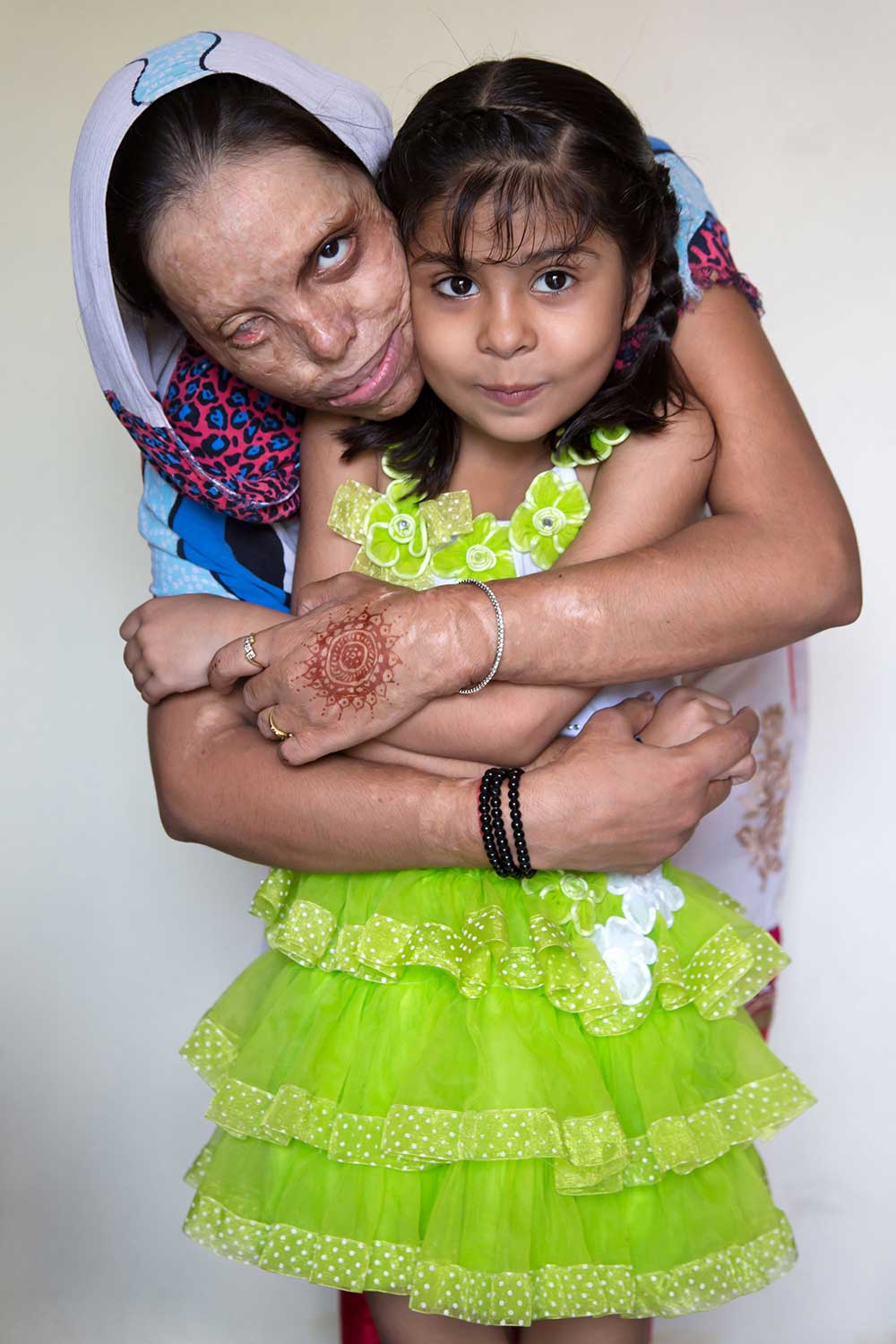 About Pascal Mannaerts
Pascal Mannaerts is a freelance photographer based in Brussels. A part of his work is presented on his website and on his Instagram account. Blessed with an artistic bent and wanderlust, he discovered photography during his student years. Sharing and recording his travel adventures became a priority. A first visit to India in 2000 revealed a deep admiration for the Subcontinent. This is the first of many return engagements. Travelling to Asia, Africa, Latin America, North Africa and the Middle East during the last 10 years has given Pascal the opportunity to portray humanity in its strongest forms.  Curiosity and a passion for images have been fused with a profound attraction to the human element. Pascal has publication credits in National Geographic, BBC, Geo, The Guardian, Le Guide du Routard, Lonely planet, Médecins Sans Frontières and in many newspapers and magazines worldwide. Several exhibitions of his pictures were held in Paris, Belgium, Brazil and India by, among others, Alliance française, Amnesty International and Les Maisons du Voyage.