Inspired by the Caravaggio's dramatic 'chiaroscuro' style of light and shadow,  was based on "a whole set of techniques that are the basis of photography", I tried to recreate the feel of classic still lifes in my  pictures.
My work is painstakingly assembled from shots of various elements taken with the same lighting, with each detailed and image taking between 2 and 3 hours to put together.
I arranged the various elements of an image in such a way that the resulting photograph expresses what I wanted to communicate. I have always been fascinated by duality ,I always look for ways to explore that within each image. So on its surface the image has one appearance- usually a perfect, yet through manipulation of various elements and an unclear message punctuated by dark or disturbing suggestions, a tension arises between the surface and the content that creates a constant push-pull there. In other words, I seek to attract and repulse at the same time. It is through this cleverly manufactured suspense that we, as viewers, push the limits of our beliefs, and allow ourselves not to be coaxed by the sleek and surface of things.  Now more than ever we really need to question the mere surface of things. In this work, the image doesn't deliver the feeling it promises… like a beautifully gift-wrapped parcel but inside is something disturbing.
Curiosity pushed to its extreme is also a theme of the historically graphic work of Italian Baroque master Caravaggio, whom I reference in this pictures series, was considered quite grotesque and horrifying at the time. I like the subtle horror within a scenario that looks "pristine" and presents the food in a ironic way, take " Italian Style",  It's Party Time Italian Stile" and "Hunger Make Me a Modern Woman", for example. My photographs conjure up new modern stories. I wanted  to create this tension in  the most disturbing layers inside images:  the coffee  that Was poured on the table, leftover food scattered  on the elegant table cloth, "it's a kind  bloody murder at tea time". The of apparently disconnected still lifes, are now linked together, suddenly find the story in their restlessness and in their calm at the same time, like a set of brilliant contradictions between various elements. [Official Website]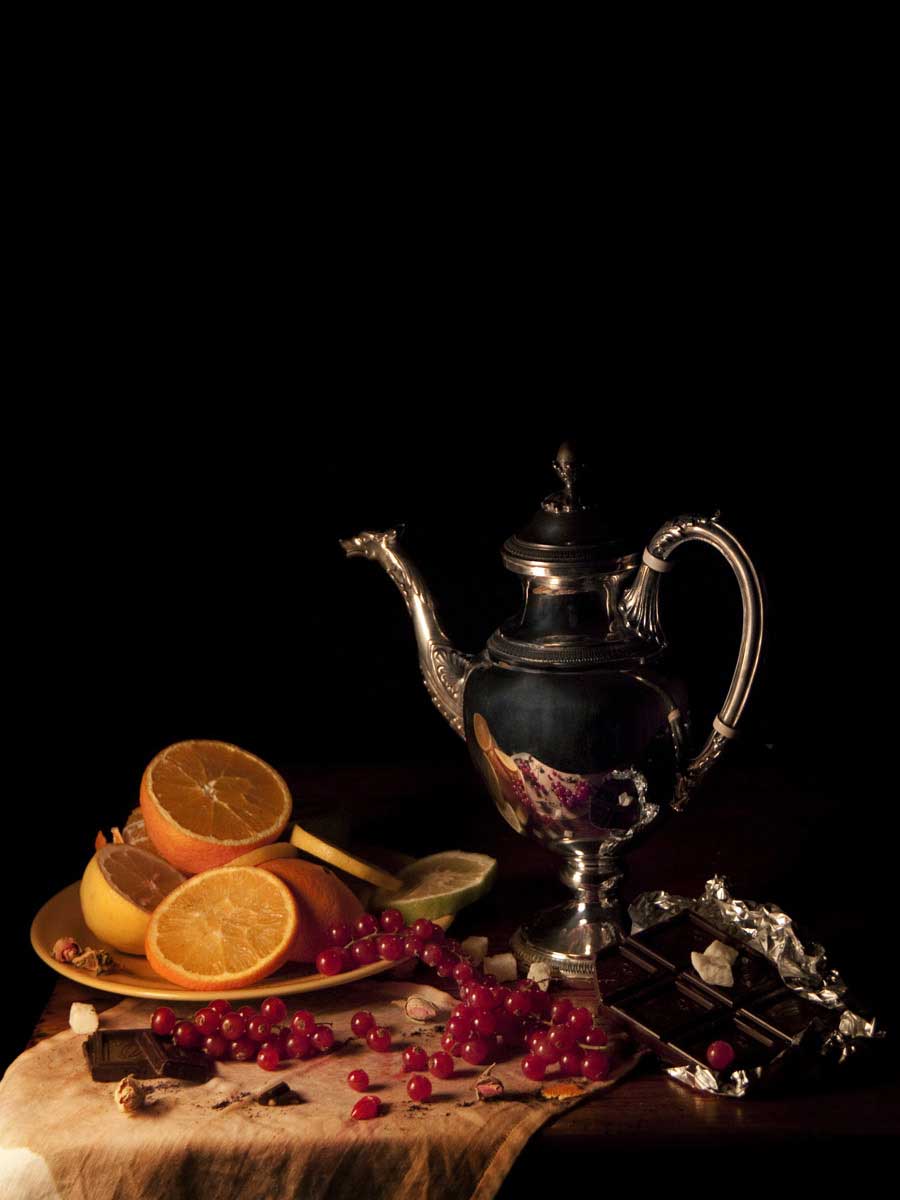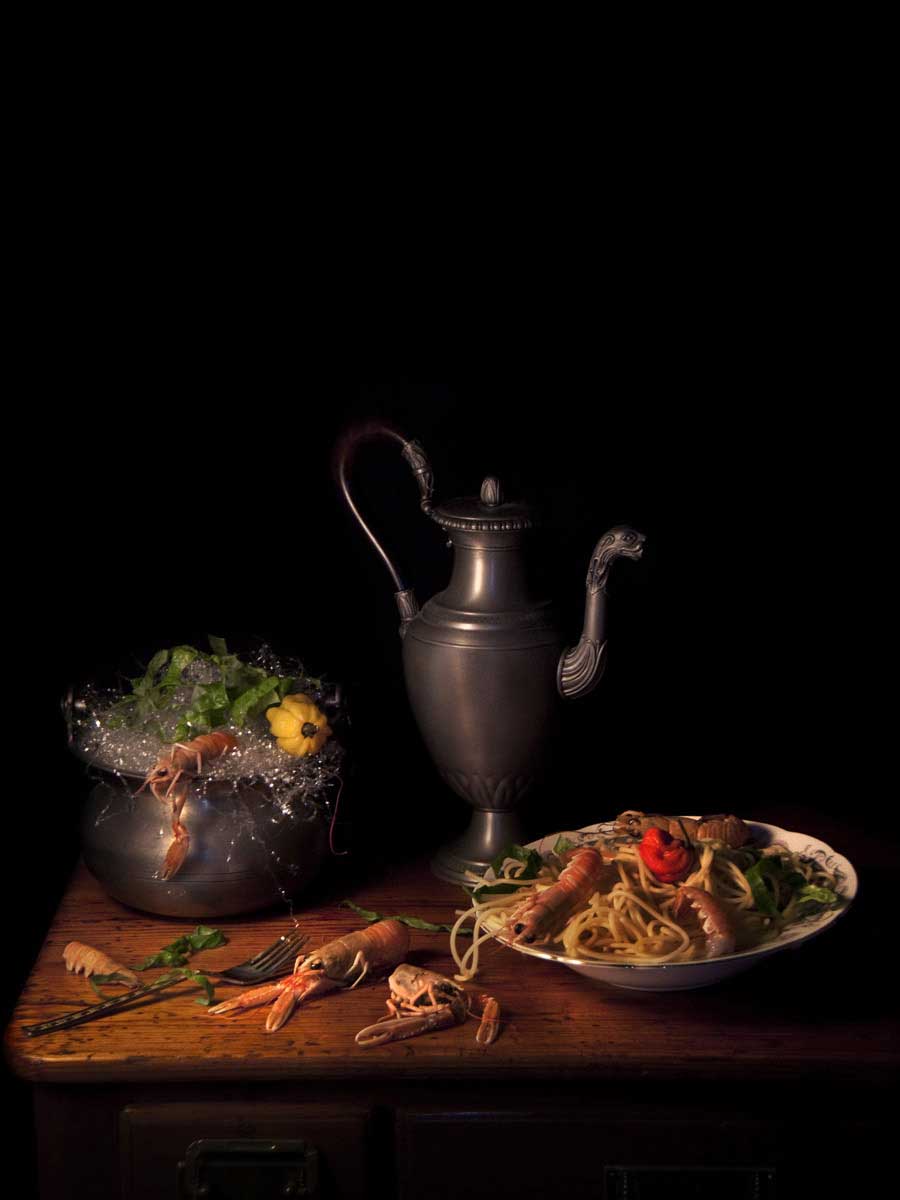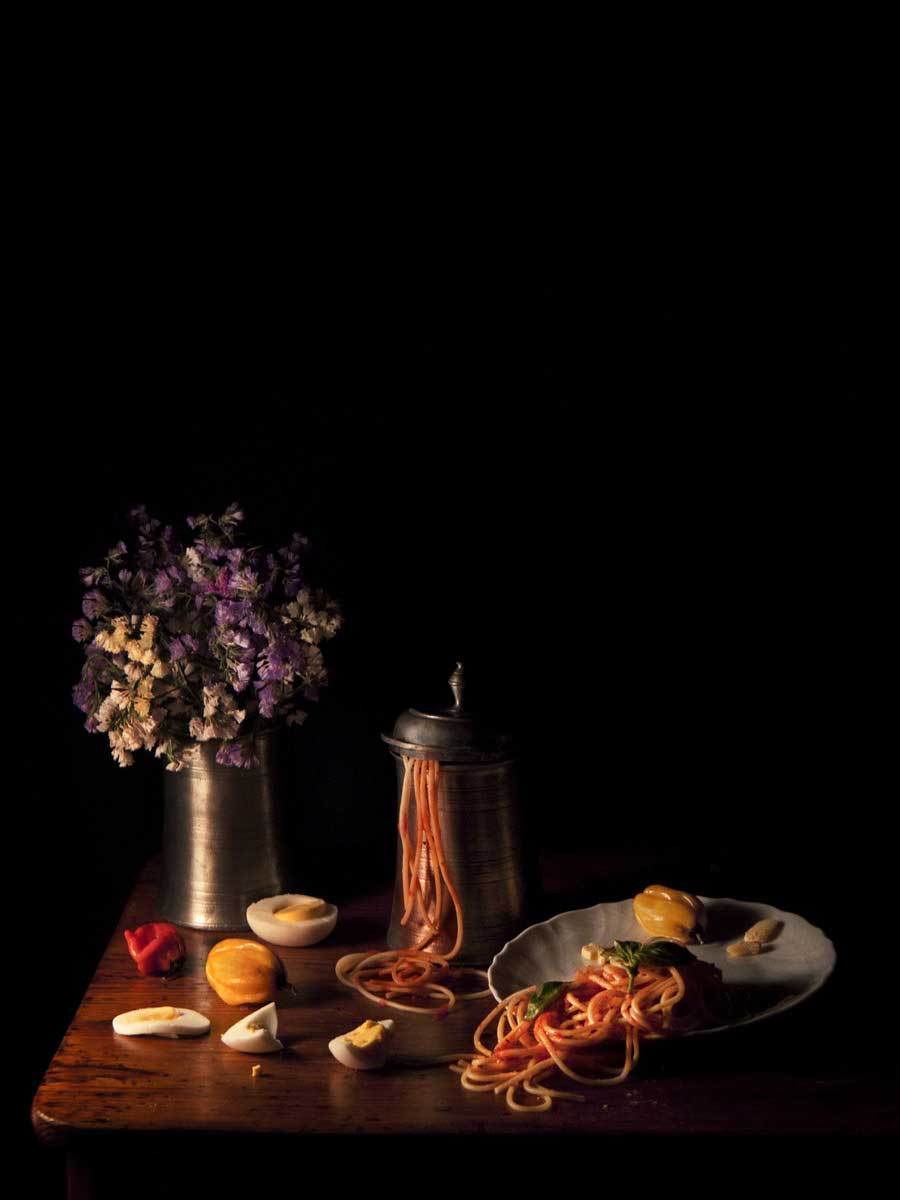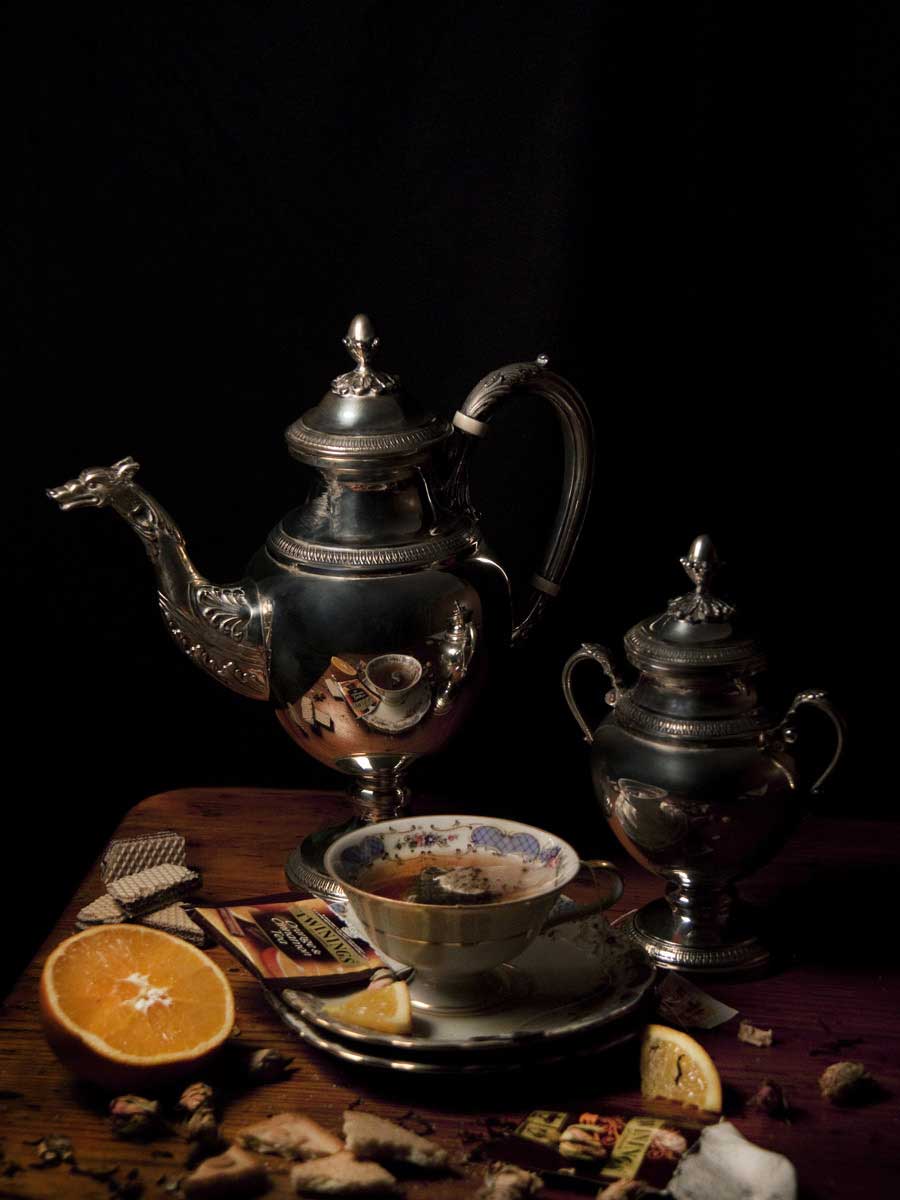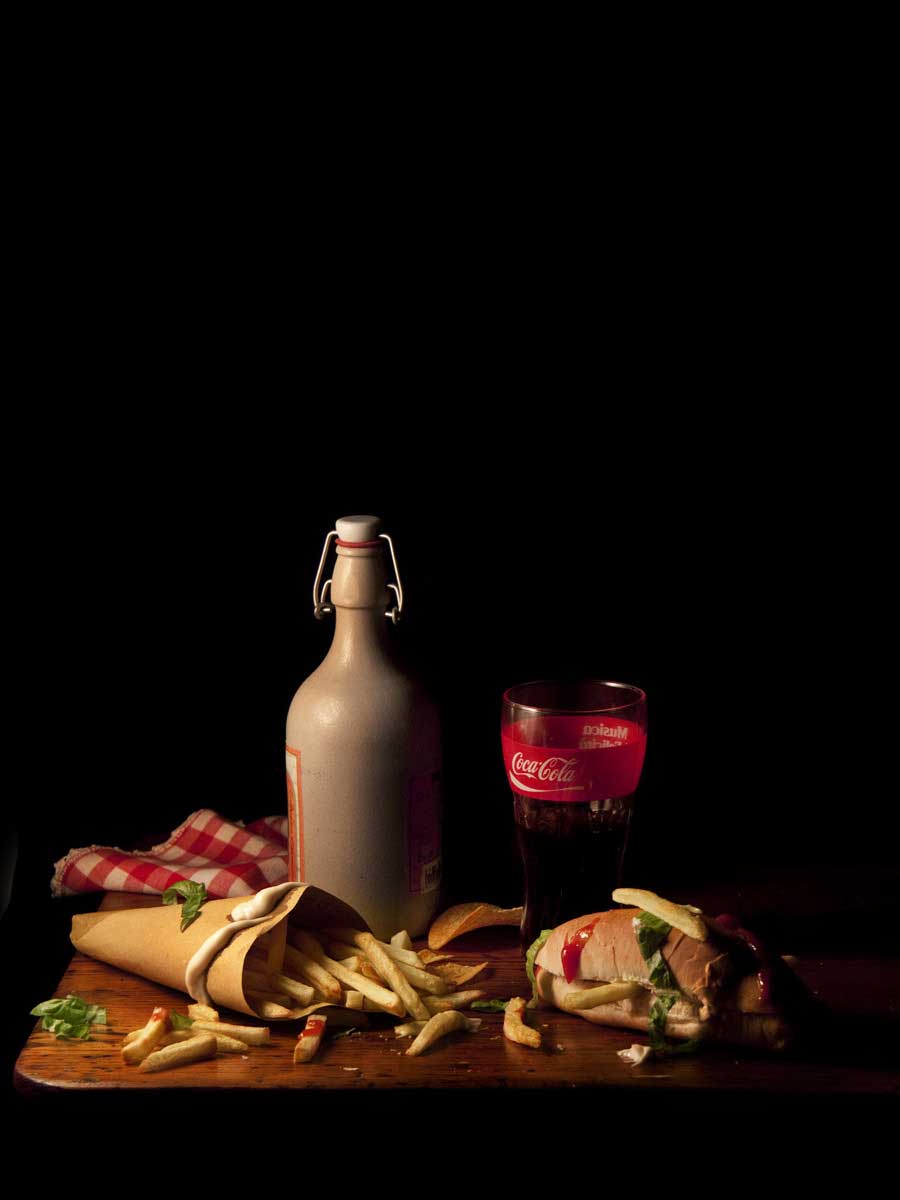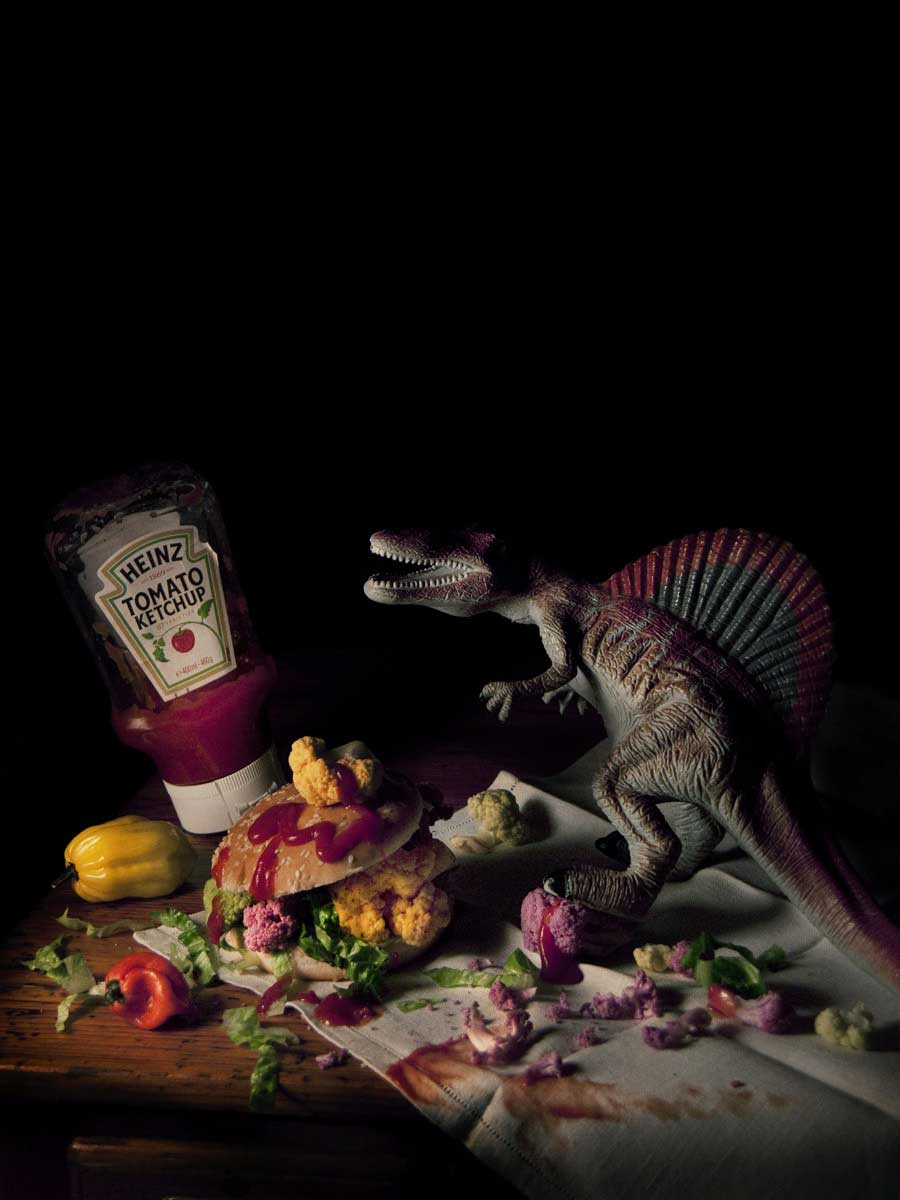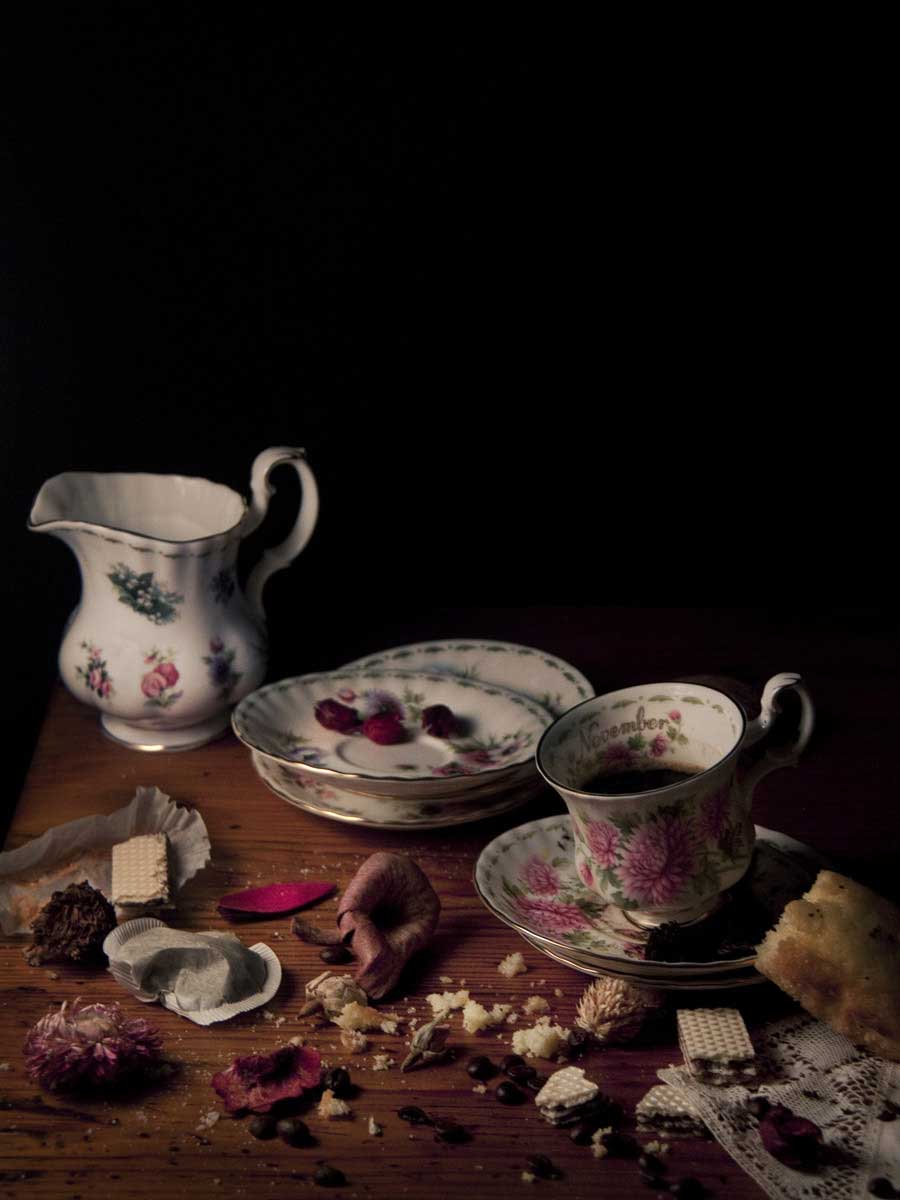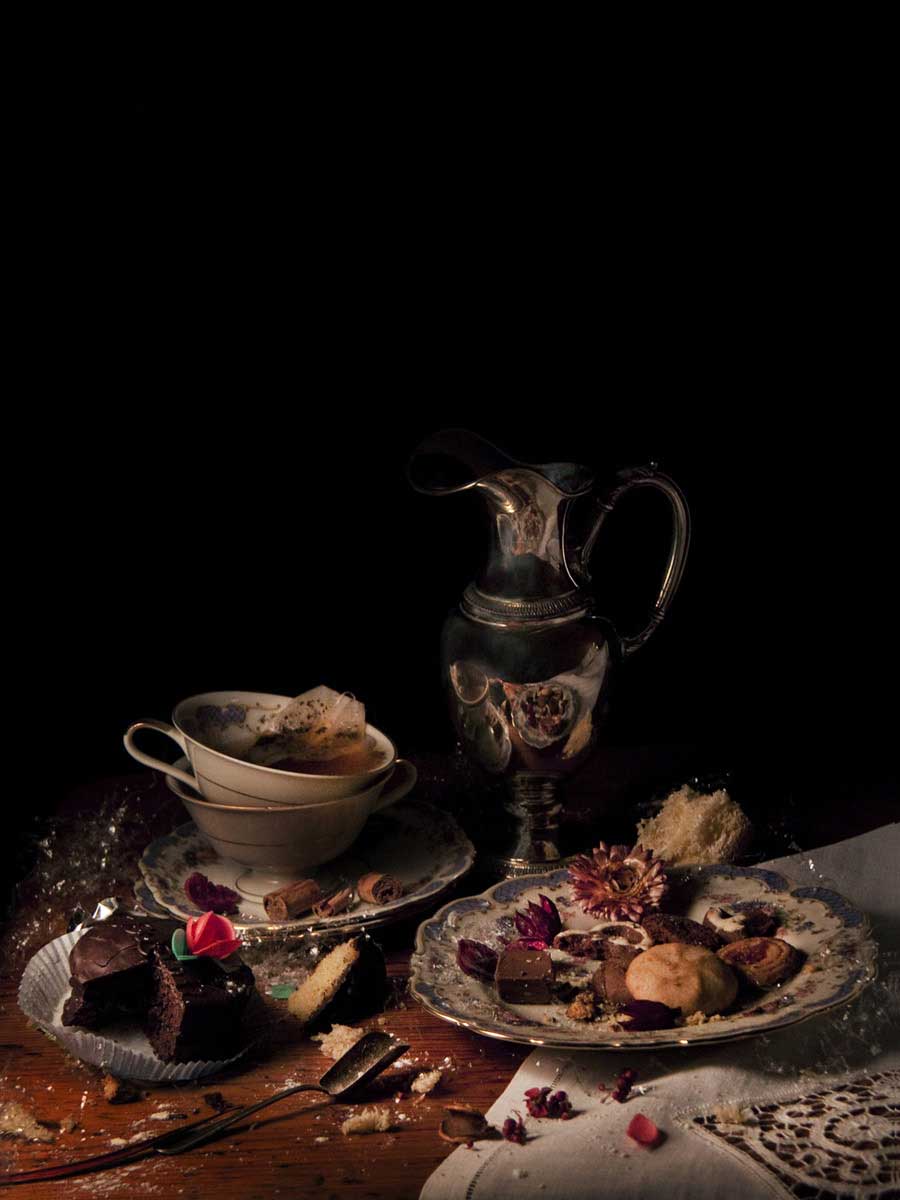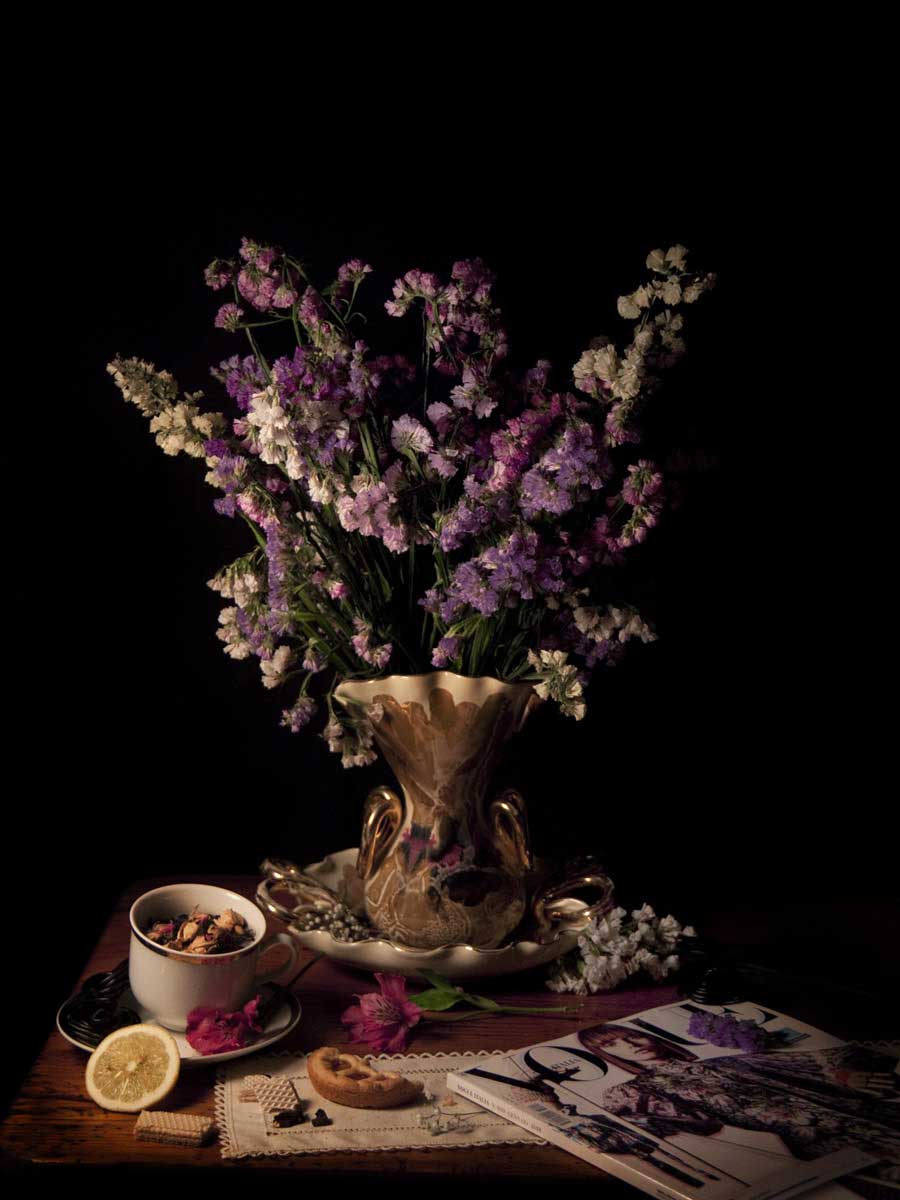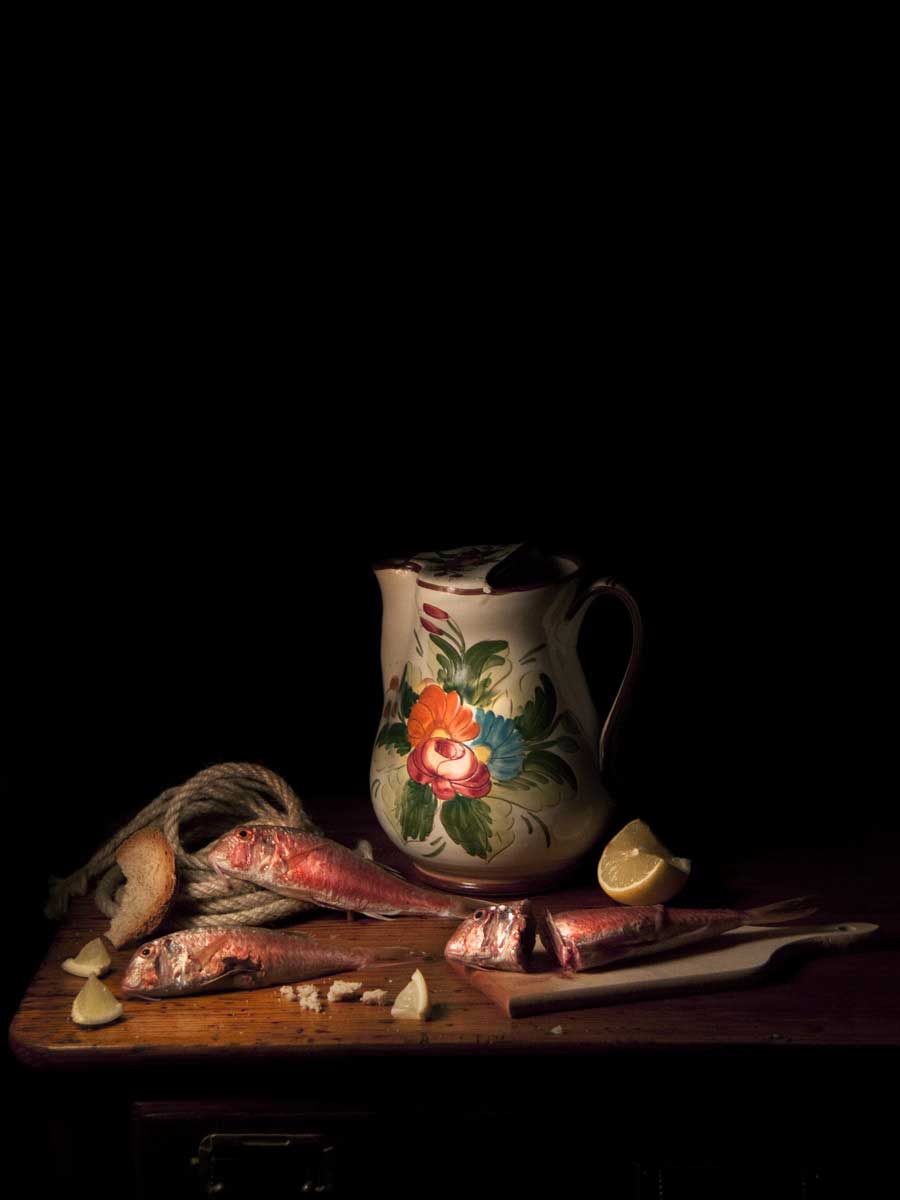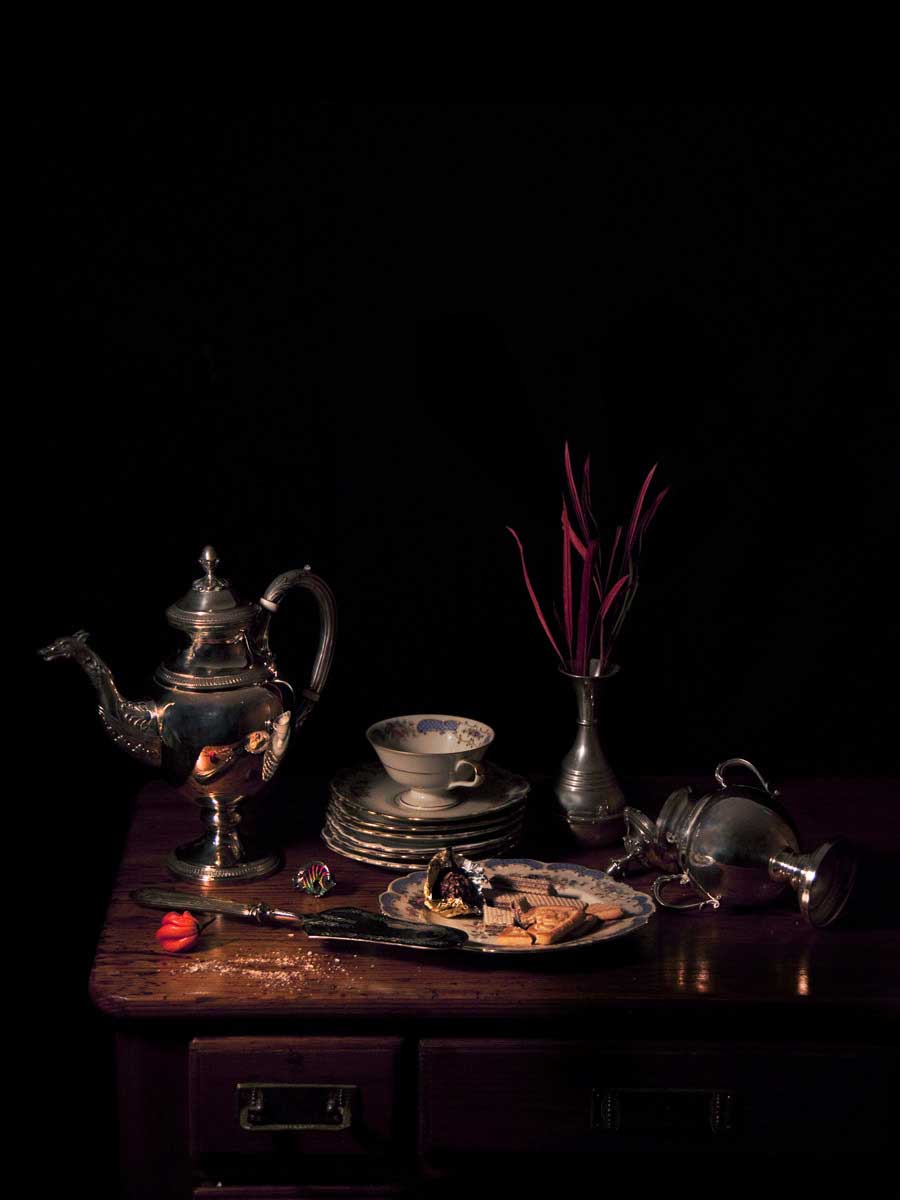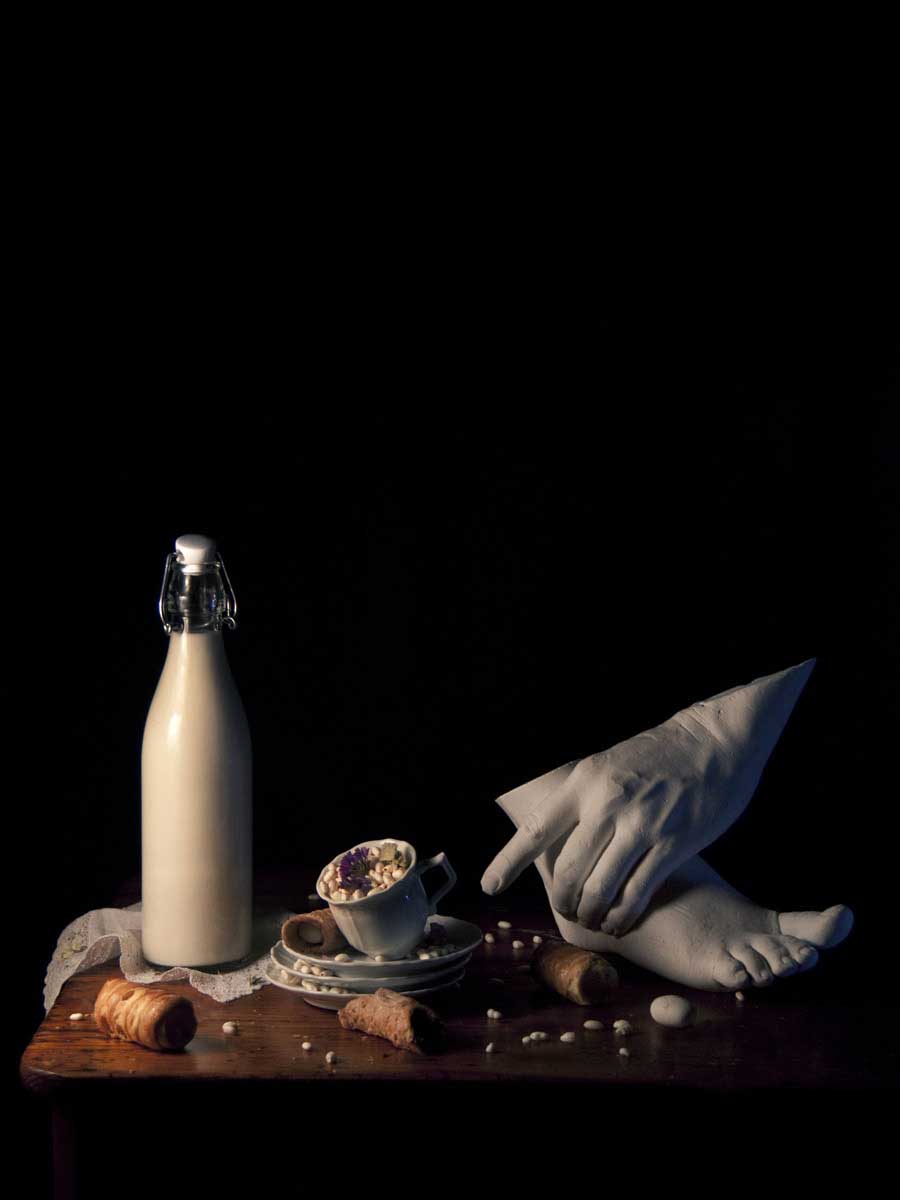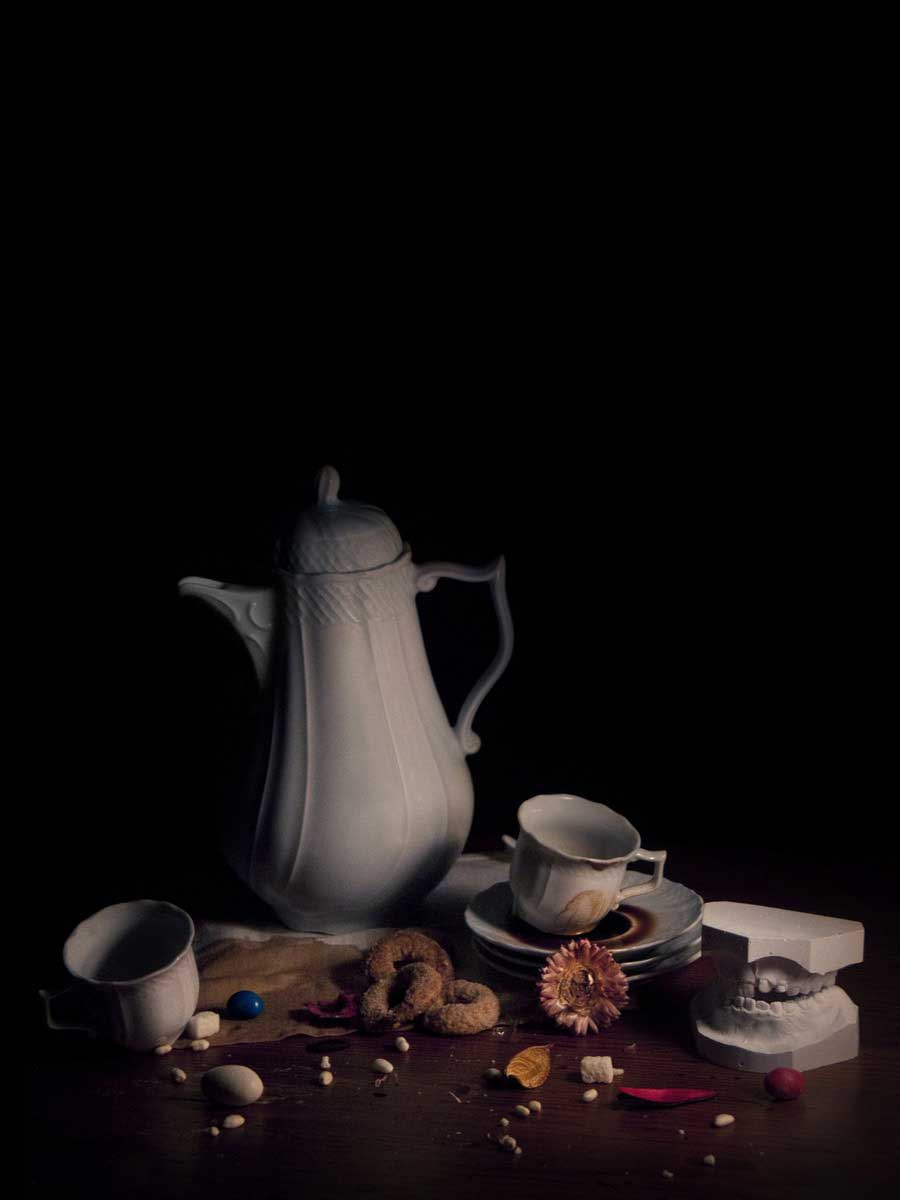 Legal Note: The photographer attest that have full authorization to give consent to the publication of these photos or project and have the authorization and permissions of third parties. Guarantees that you have all the necessary communications of property and you have obtained all the necessary authorizations for any property, buildings, architecture, structures or sculptures appearing in your photographs.