How the singular subject, viewer in the case of photography, is located in relation to other objects is referred to as spatial relation. Often happening subconsciously, ways in which objects respond to each other impacts the use(s) of a particular space.
Consider lines on a roadway, a queue at an event, or perhaps a sidewalk. Where these examples differ in physicality, they align in terms of social contract. Nothing stops someone from crossing into another traffic lane, ducking under the rope, or walking off the sidewalk other than the understanding that public space has been designed to be shared and navigated in certain ways.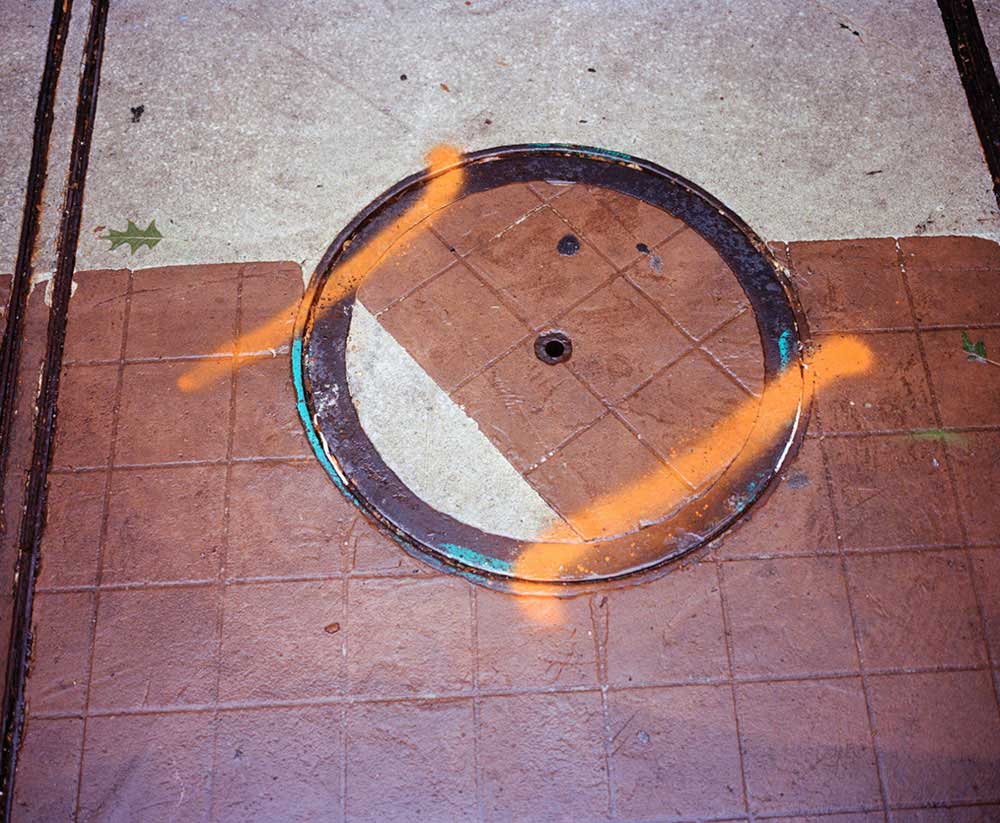 The communal spaces in these images exhibit ways in which design and function sometimes clash and sometimes work in harmony; in either condition they do affect ways in which space is engaged.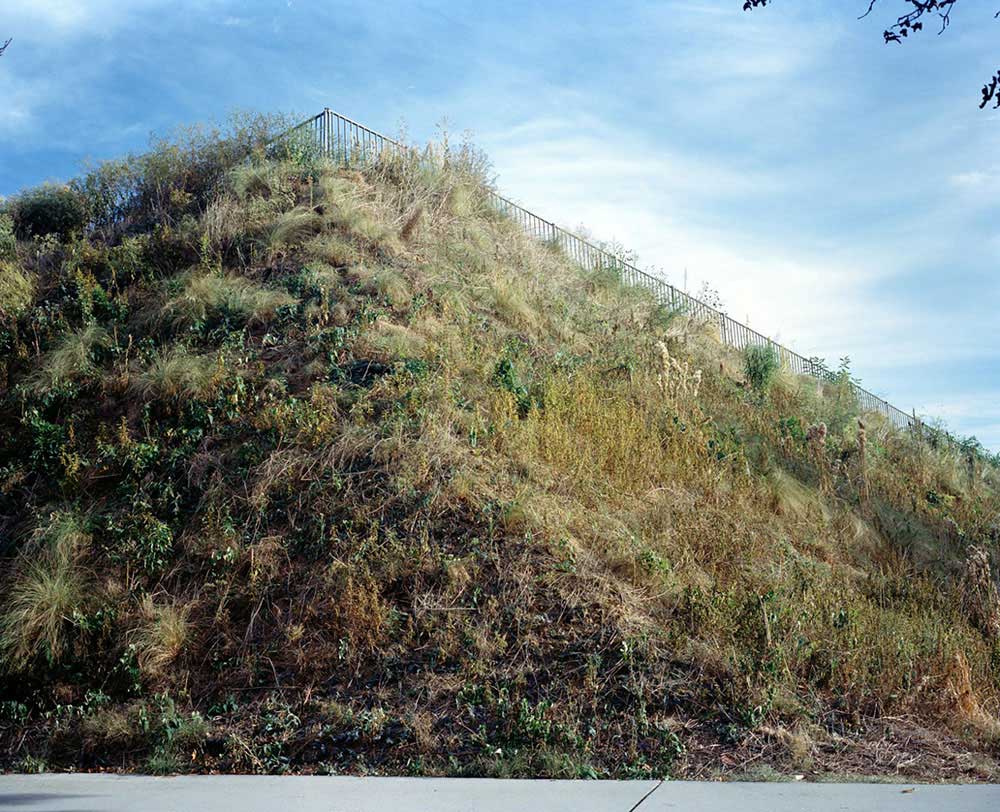 While many images in Spatial Relations are devoid of the human figure, all imply that the space has been impacted by human needs, wants, or desires.  This is significant because the occasional appearance of the figure reminds the viewer that indeed, humans create and use spaces.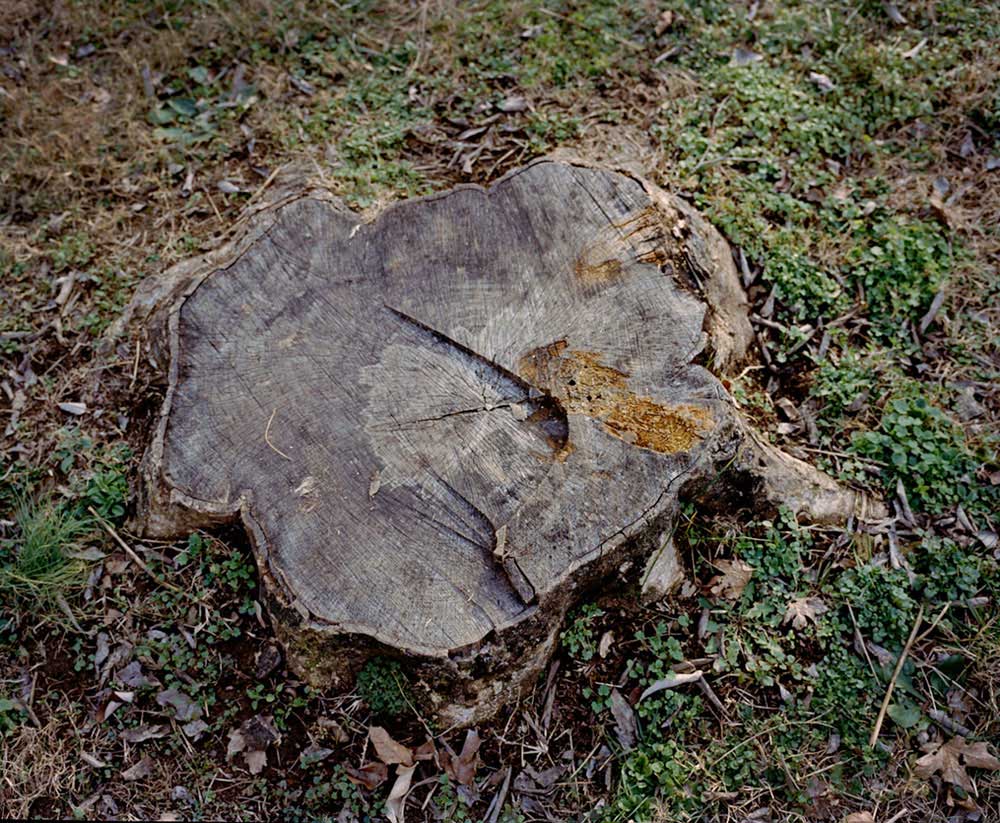 Finally, the viewer comes to see instances of the human struggle to contain the natural elements in a given space. Again, the implication of human presence and the actual viewing of the figure is important.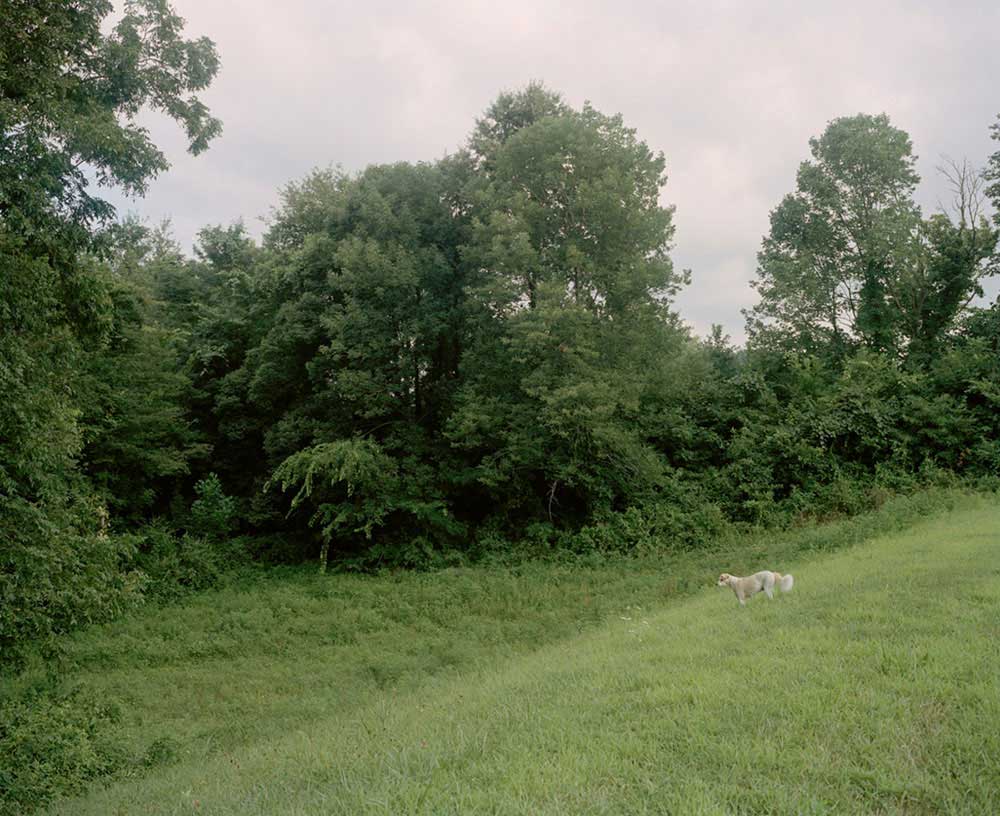 The relationship between space design and use finds equilibrium in instances where we see natural elements conforming to certain constraints. Both form and function coexist and disrupt the other. Over and over the viewer finds themselves oriented in places which require an awareness of space, in particular. With this awareness comes an understanding that while a space is limited and impermanent, its influence endures.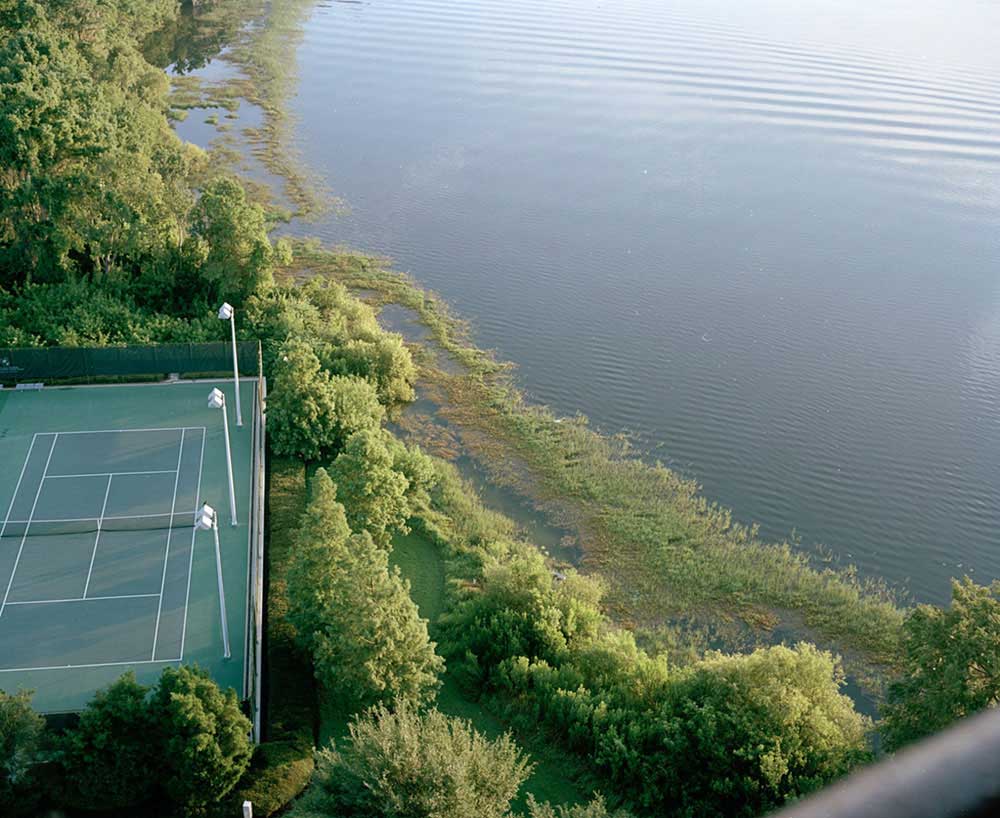 About Shannon Randol.
Shannon Randol (1979) is an Assistant Professor of Photography at Middle Tennessee State University where he also serves as the Photography Program Coordinator and as the Curator for the Baldwin Photographic Gallery. His work has been included in national and international exhibitions. Shannon has also served various roles for the Society of Photographic Education including Portfolio Coordinator, Vendor Exhibition Coordinator, and South Central Vice-Chair '. [Official Website]