"If you are looking for stunning landscapes in Nepal, better travel to terrain by road"-It was a cold November night, and I was shoving a few pieces of wood in to the fireplace. I looked at my friend, "Will you join?" He nodded, "We can explore together." It all started during a visit to Kathmandu way back in 2007.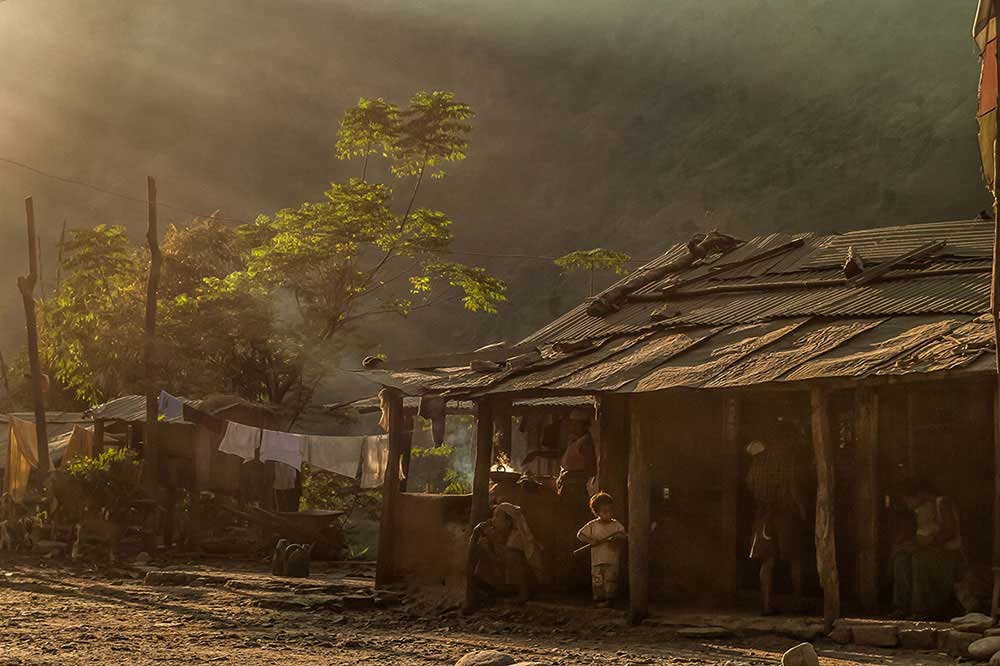 And thereafter I made innumerable trips to Nepal for a decade. Sometimes I could visit a few villages down Kathmandu and had to come back quickly due to my other commitments. But every trip gave the prized possession of beautiful landscapes. A few road trips were towards Birganj where India borders Nepal and some of them were to the other ends. The longest and most epic trip was when we started from Kathmandu for Birganj, stayed overnight there and next morning proceeded to Sonauli, a small town but always busy with incoming tourists from India. Then we took a nine-hour long road trip back to Kathmandu through hills.
The beauty of The Himalayan Region is its color and mood. I explored almost every season and made trips towards Terrain Region. It was a treat to my senses when I used to watch changes in color of a region just fifteen minutes away from another place getting washed in torrential rain. I realized nature as the biggest chameleon!
Twenty landscapes are carefully chosen to share the feeling which I experienced during various journeys. While walking through hills and forests, standing atop a gorge or walking through the fields, I got the feeling of Beingness as a part of the nature. I asked myself, Should I include human elements in my selection?  And I heard someone saying, why not?  So, there are human elements in a few photographs which I felt as an essential part of nature.
About Abhijit Bose
Abhijit is an artist, photographer and an educator. His major interest is in Fine Arts, landscape and travel photography. He firmly believes that camera is a medium for expression and he loves to experiment different forms of art with it. In the last three decades he extensively traveled in Europe, Asia and Africa. It helped him to understand the places, the flora and fauna, the people and their culture more closely. He holds the Excellence FIAP Honors (Federation de l'Art Photographique, France), and Crown 2 Honors (Global Photographic Union, Greece). His works got widely awarded and exhibited in more than fifty countries in international salons. He is four times finalist in HIPA, UAE, and also a Silver Medal winner in Moscow International Foto Awards (2017). His works were also awarded in most prestigious professional competitions like IPA 2017 and Paris Photo Prize (PX3) (2017 & 2018) to name a few. Dodho magazine of Barcelona carried more than a dozen photo stories so far. His works also got published in Nat Geo and The Statesman Tabloid (London) and many other publications. Many of his works are with private collectors across the globe.