Sophie Gamand will present your first American solo exhibit during Photoville in Brooklyn (New York)
Photoville is a free photography festival with a program of 60 exhibits and countless talks, events and workshops. The particularity of the event is that the exhibits are presented in containers.
During this event Sophie Gamand will also release the much-anticipated 2017 Flower Power calendar ! All the models featured in the calendar are still looking for homes. Collectively, they have been waiting for over 15 years.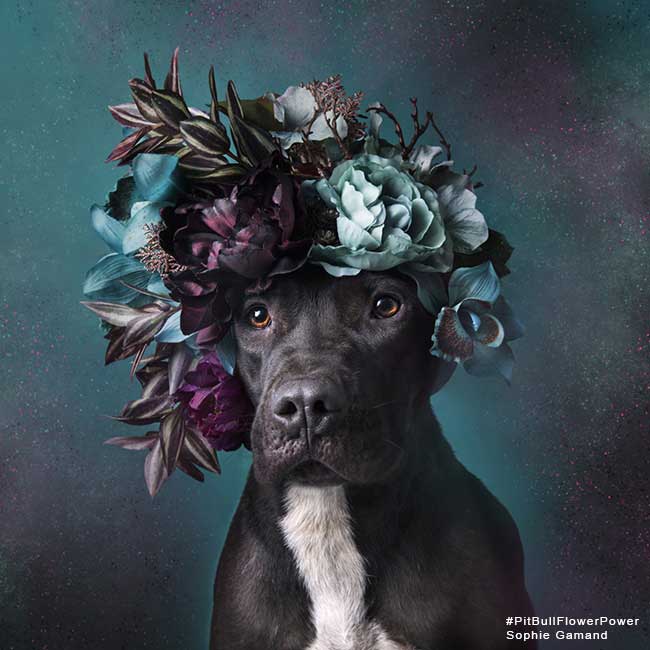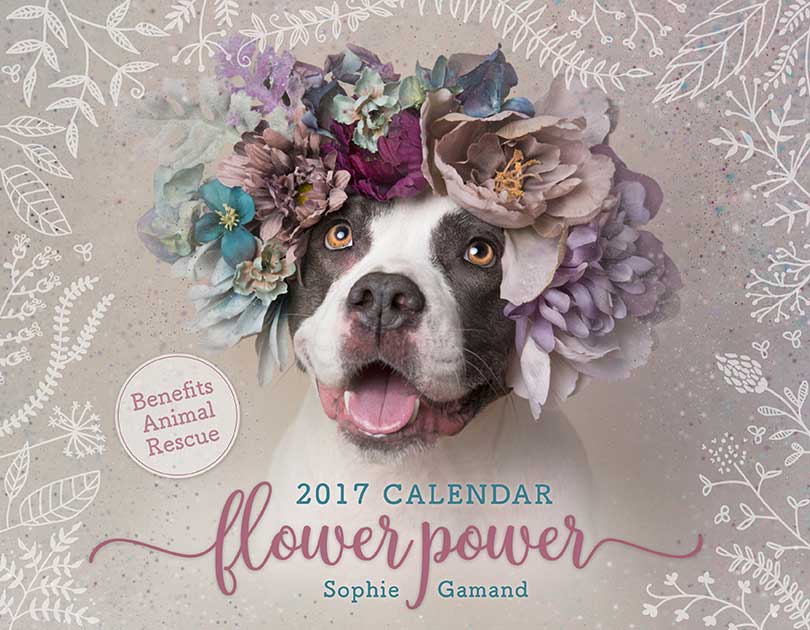 About Flower Power
Flower Power is a revolutionary series that challenges the way the public perceives pit bulls.Decades ago, society created a modern hellhound: the pit bull. Without being a proper breed, "pit bull" became an umbrella term for any "scary-looking" dog. As stories of horrific abuse emerged, press and politics blamed the victims: the dogs, instead of blaming the real human culprits. Ever since, pit bull advocates have fought an uphill battle. How do you prove the dogs' innocence when the public assumes guilt, and when bans and vilification serve political agendas?
Since 2014, volunteering with shelters and rescue groups across the U.S., Sophie has captured nearly 300 pit bulls wearing her custom-made flower crowns. Today, the series is recognized as an iconic project, a game-changer for rescuers and pit bull advocates worldwide. With Flower Power, for the first time, the public is seeing beyond the looks and prejudice and is peering into the pit bull's soul.
Photoville 2016
New York / 21-25 September, 2016
This year, Photoville is located in Brooklyn Bridge Plaza, on the corners of Water Street and New Dock Street. It is directly underneath the Brooklyn Bridge in DUMBO and bordered by Jane's Carousel and St. Ann's Warehouse.