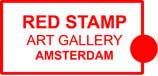 Red Stamp Art Gallery was established in Amsterdam ( Netherlands) in 2005. It is located in the heart of the town 's historical center and based in an eighteenth century building, classified as Royal Monument. The gallery exhibits artworks by international talented artists, whose techniques range from painting to sculpture, from digital art to photography and video art. Red Stamp Art Gallery ' s attention is always paid to the high formal and conceptual quality of the works. [Red Stamp Art Gallery]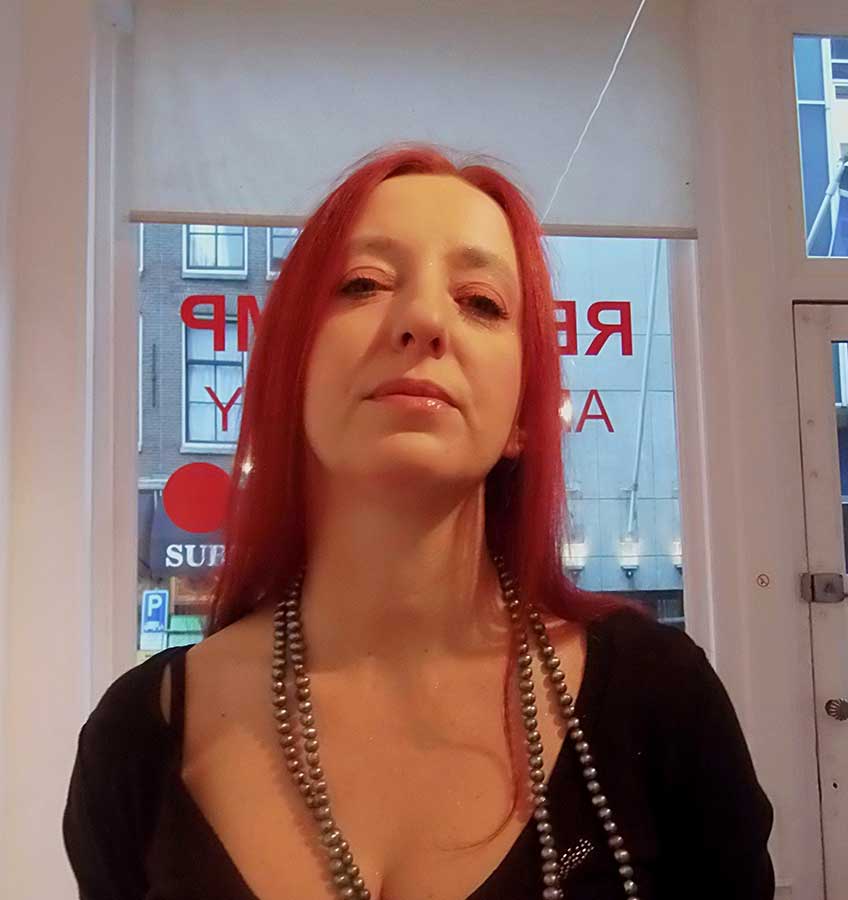 Can you please introduce yourself for those who don't know?
First of all I'd like to greet all the readers and to thank Dodho Magazine for this interview.
My name is Sonia Arata and I am Italian. After five years spent in Venice to study first interior architecture and then art and scenography by the Fine Arts Academy, in 2000 I moved to Amsterdam where I am currently based. Here initially I opened the art space Squaremeters Atelier in Brouwersgracht and later, in 2005, I created Red Stamp Art Gallery.
Could you tell me a little bit about the Red Stamp Art Gallery?
Red Stamp Art Gallery shows and deals with contemporary art of selected Italian and international artists: it's not focused on a specific genre, but goes in the direction of a open approach to the various disciplines, which today are more and more interlaced; the exhibitions may range from digital art, photography and video art to performance, painting, installation and sculpture.
The space owns a specific character: it's located in an eighteenth century building in Rusland 22, in the heart of the town, in the historical centre. Red Stamp Art Gallery also organizes events in collaboration with other galleries, foundations, events and festivals: for example we have realized shows in partnership with Sabrina Raffaghello Contemporary Art Gallery (Milano), focused on photography, and others in cooperation with Sarenco Foundation, which deals with African contemporary artists.
In general, what is your goal in curating art exhibitions?
To curate an exhibition I like to enter as much as possible into the creative universe of each artist through the dialogue, the careful observation of his recent and past production, the reconstruction of which are his path, his motivations, peculiarities of expression and thought. The important point is to identify the key to the understanding of what his work aims to express and communicate. My goal in curating solo shows is to highlight the true spirit and intent of the artist, presenting his production to the public in a way that can be ideal and stimulant to comprehension.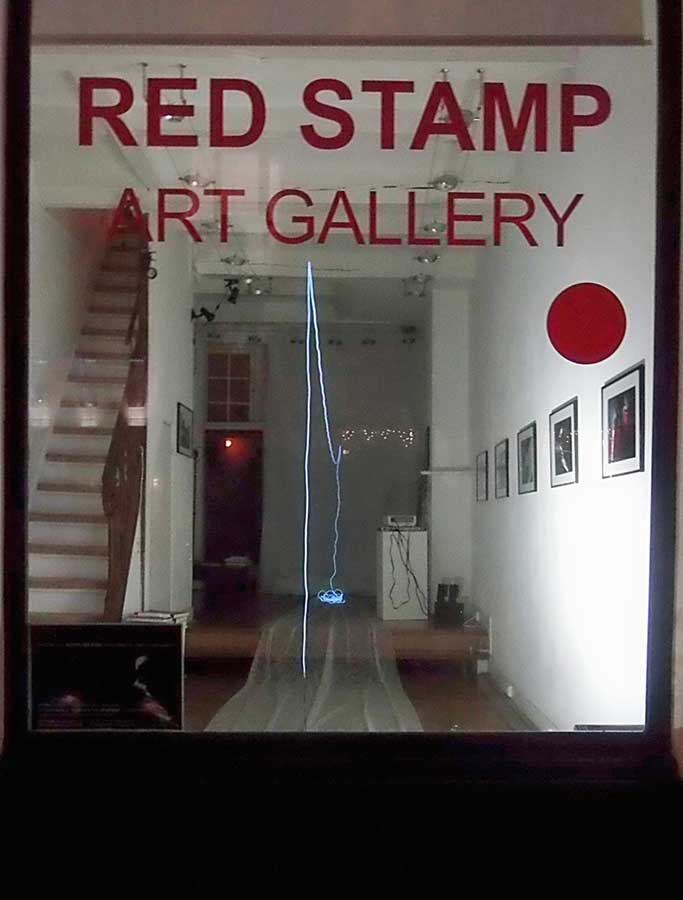 What is the secret of making a gallery successful?
There is no secret or magic formula … many factors are at stake, and above all there are different approaches to the setting of a gallery, different concepts and different purposes which a gallery may want to pursue: success is relative to what is sought. I do this job with passion, my actions come from love for art, not from the intent to use it: art and artists pertain to a sphere so apart but yet so complex and fundamental to the whole society, from many perspectives: cultural, social, aesthetic, spiritual, psychological and lots more.
Very important is the dialogue with the public and its involvement in a deeper understanding of the artist and of the presented artworks to make the visit to the gallery a pleasant time, but also moment of enrichment and inspiration for later
personal elaborations.
How did you select the participating artists?
I do not follow a rigid criterion, selection is based on various factors and circumstances, it is important to maintain an open predisposition. The quality of the work both on the executive that on the conceptual side is fundamental: this includes also the inner coherence and the presence of a base, a perspective that stays back and behind the research and the production of the artist. Other elements to consider are:
the actuality of the work, how it is situated in the contemporaneity, the experimentation, the look toward the future and the relationship with past and tradition, the critical thickness or the lightness and freshness. For me also very important are the intensity and the beauty, also of the expressed ideas, the sincerity.
What advice do you have for artists who have yet to find gallery representation– should they sit back, create, and wait for that day to come… or should they focus on self-marketing their art work?
The promotion of their work is a very important task that artists should put into effect in parallel to their production commitments. Essential for an artist is to show and explain his production in the best possible way, moving, traveling, weaving a network of relationships. It's better to establish a direct contact rather than a presentation from the distance. I would recommend to these artists patience, perseverance, trying to have a vision as objective as possible of their own work and firmly believe in what they're doing and in their goals.
What advice would you like to offer other artists that might help them learn to better promote their work?
Artists do not always feel comfortable in speaking about their own artworks. I think they should keep in mind that the persons to which they show for the first time their body of work must be enabled to own gathered tools and keys to have a global understanding of the the production, the type of research, the range of the works. The most people in general need to grab the outlines without having to spend too much time in doing it, the most of them will not put lots of energy to enter the artist's world; the presentation of all the material has to be efficient and done in an orderly and comprehensive manner.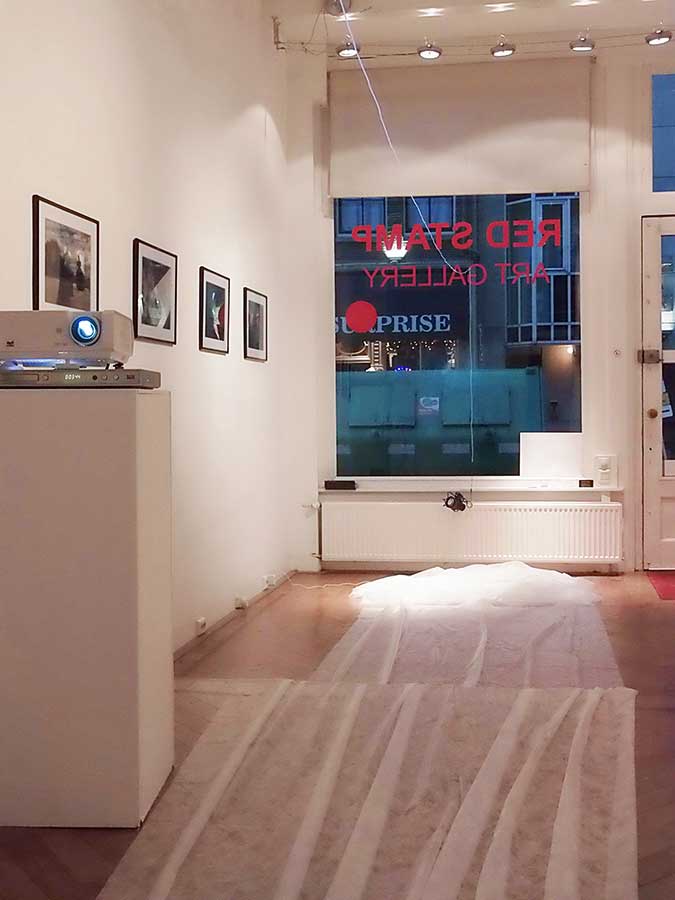 Exhibition "Sleepless Soul"- Marilena Vita
How would you sum up contemporary photography?
It's difficult to summarize it, photography is going through an important period of transition, after the epochal change of the digital, a new abuzz scenery has opened. There has been an exponential increase of the produced images and their spread on the web through several new means; technological changes have impacted on their production, diffusion, fruition…it's a new landscape with contours still in definition, with different souls, approaches, practices and intents, a very vast field and medium that in the contemporary is suitable to be conjugated in multiple forms of expression, minglings and relationships with other disciplines and techniques. When we speak about photography we must also talk about image: the globalization of the net has created a situation of simultaneous circulation of images of every age and of every kind; they have become our daily bread, they are indispensable for us, beyond their content they satisfy today our deep aesthetic need and in a sense also our spiritual side. Images are also related to partiality, to a limit: perhaps we are not able to look and see the world around us, we prefer instead to absorb images which from their close distance in a way anesthetize us.
However it seems to me that photography is going more and more towards immateriality, or dematerialization, towards its nature of writing through light.
Are there any future projects you are excited about and would like to share with us?
There are many projects which I am currently working on and bringing forth. A very special one is the development and realization of the new personal exhibition of the artist Christian Zanotto; already from seven years his artistic research focuses on digital 3d and the creation of virtual sculptures, from which then he obtains photographs on crystal, animation videos, holographic installations and soon virtual reality artworks. It's a way to bring into vision the parallel and intangible universe of the virtual, with which he deals and to which he gives shape: the figures, machines and entities molded by Zanotto belong to this digital elsewhere that normally we only perceive through the threshold of the screen. He's working in between different levels of reality to enable us to meet his creatures increasingly more near to their real nature.
Here the technique really complete the work, which otherwise would only exist in its abstract tridimensionality on the other side of the pc display. I think it's a really new, unique, fascinating and interesting type of artistic survey which links together sculpture, traditional process of art making, visual imagery of the history of art with new technologies and medias: a continue work in progress, an alchemical refining and a search for yet inedited techniques and expressive medias with elegant results; this requires time and energy devoted to experimentation.
In closing, is there anything you would like to say about your gallery or your roster of artists?
It's my pleasure to invite you to visit the gallery and the ongoing exhibition, SLEEPLESS SOUL, running at Red Stamp Art Gallery till the 10th of January 2015. The event, solo show of Marilena vita, who's for the first time exposing in the Netherlands, focuses on her videos, performances and photography. A graceful exposition that has been opened on the 11th of December 2014 with the live execution of the performance THE END IS THE BEGINNING.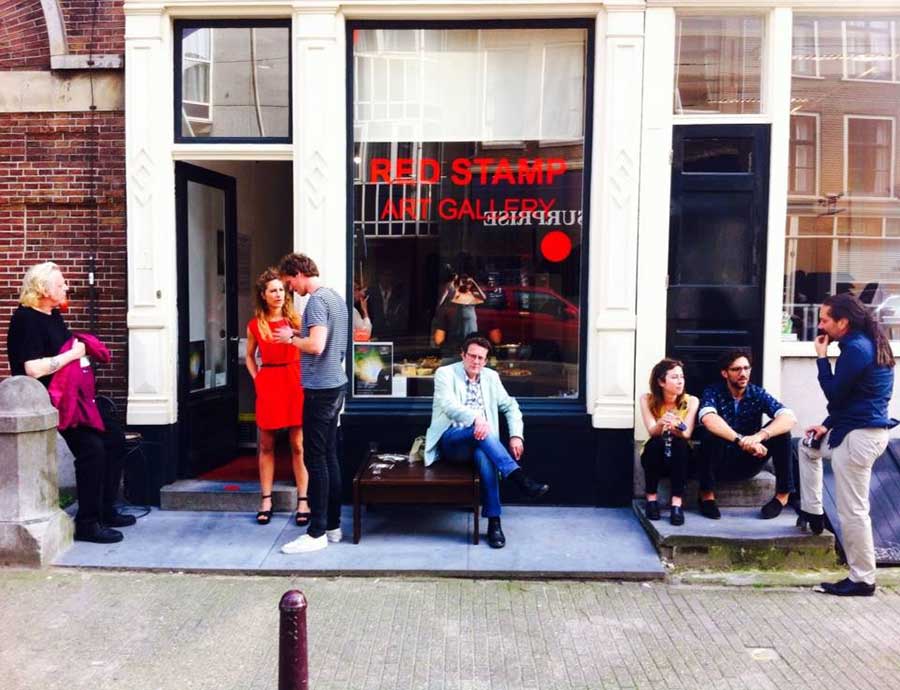 Exhibition "A Lie" – Luciano Bobba / Luigi Cerutti  (Ph:Patrycja Monika Jordense-Michalski)