Valentina Tamborra works and lives in Milan. Since the beginning attracted by the concept of borders: "maybe because my origins had to deal with a border, a limit a frontier.
Mother born in Friuli at few steps Slovenia and father in Puglia: I've learnt my first border from a stone in the forest between Italy and Slovenia. No distinction between worlds, different cultures and languages were a stimulus and a plus. Later on I learnt they can divide. So I decided to study the margins and I went around all over the world: Africa, Middle East, Arctic…. always looking for that limit… where the man can find a new way to survive.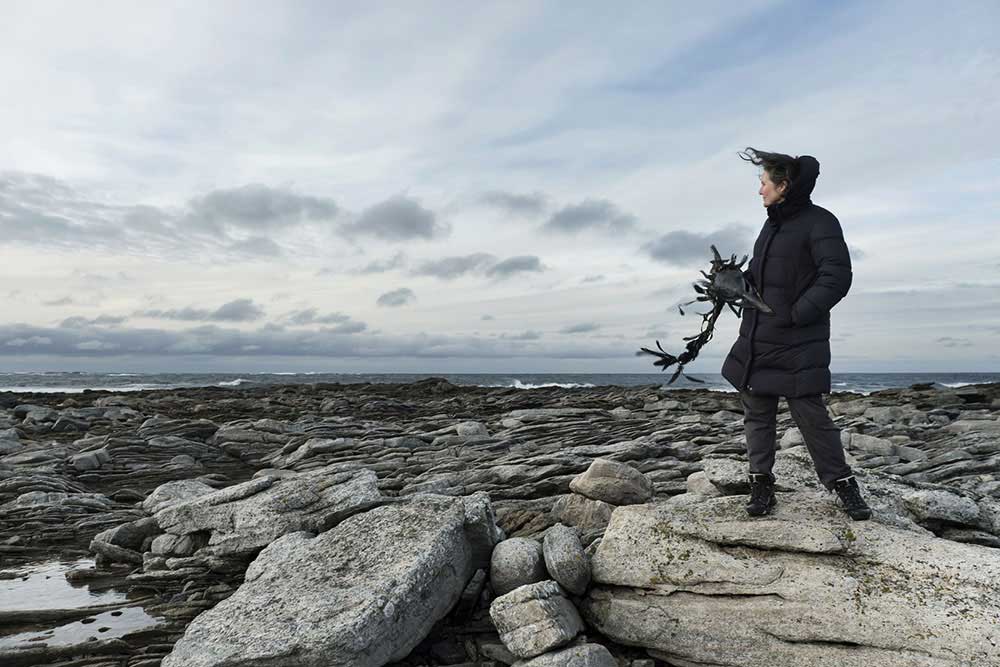 About Valentina Tamborra
Portrait photographer and social photo-reporter, she mixes storytelling and photography. During 2012, documented the Palazzo Incontro (Rome) exhibit of Guido Crepax Va- lentina (Valentina Movie). During 2014, documented the Matteo "BruceKetta" Iuliani project "Ti aspetto fuori" in the maximum security Opera jailhouse of a theatrical lab that led to an event at Zelig Theatre – Milan. Since 2016 began to work with some of the main NGOs like AMREF Health Africa, MSF, Albero della vita and Emergenza Sorrisi. Her project has been exhibited in Milan, Rome and Naples. Several are the publications on the main national media (Corriere della Sera, La Stampa, Repubblica, La Lettura, Gio- ia). Has been hosted in several radio and TV shows (Rai 1, Rai Italia, Radio 24 e Rai Radio2). Photography teacher at Istituto Italiano di Fotografia, in Milan. Makes workshop and speeches in some of the most important Italian Institute like Naba (Nuova Accademia di Belle Arti, Milan) and IED.
Doppia Luce has been her first personal project that after the exhibition became a series of meetings at NABA (Nuova Accademia di Belle Arti) in Milan. During the 2018 Milan Photofestival has been awarded with "Premio AIF Nuova Fotografia" (AIF New Photography Prize). [Official Website]
Legal Note: The photographer attest that have full authorization to give consent to the publication of these photos or project and have the authorization and permissions of third parties. Guarantees that you have all the necessary communications of property and you have obtained all the necessary authorizations for any property, buildings, architecture, structures or sculptures appearing in your photographs.