Every winter, in the Nordic lands, harsh conditions and extreme temperatures reveal the true power of nature. From the first snowfall, the great outdoors instantly become quieter.
And then comes the deafening silence as this frozen land at the end of the world falls into a deep slumber. The winter here is often a lot harsher than the cold seasons elsewhere in the world. The days become long and dark, sometimes very dark. This tranquil and minimalist landscape offers a look at beauty in its purest form, and, in its stillness, presents the opportunity to forge a deeper connection with the natural world and to find peace at last.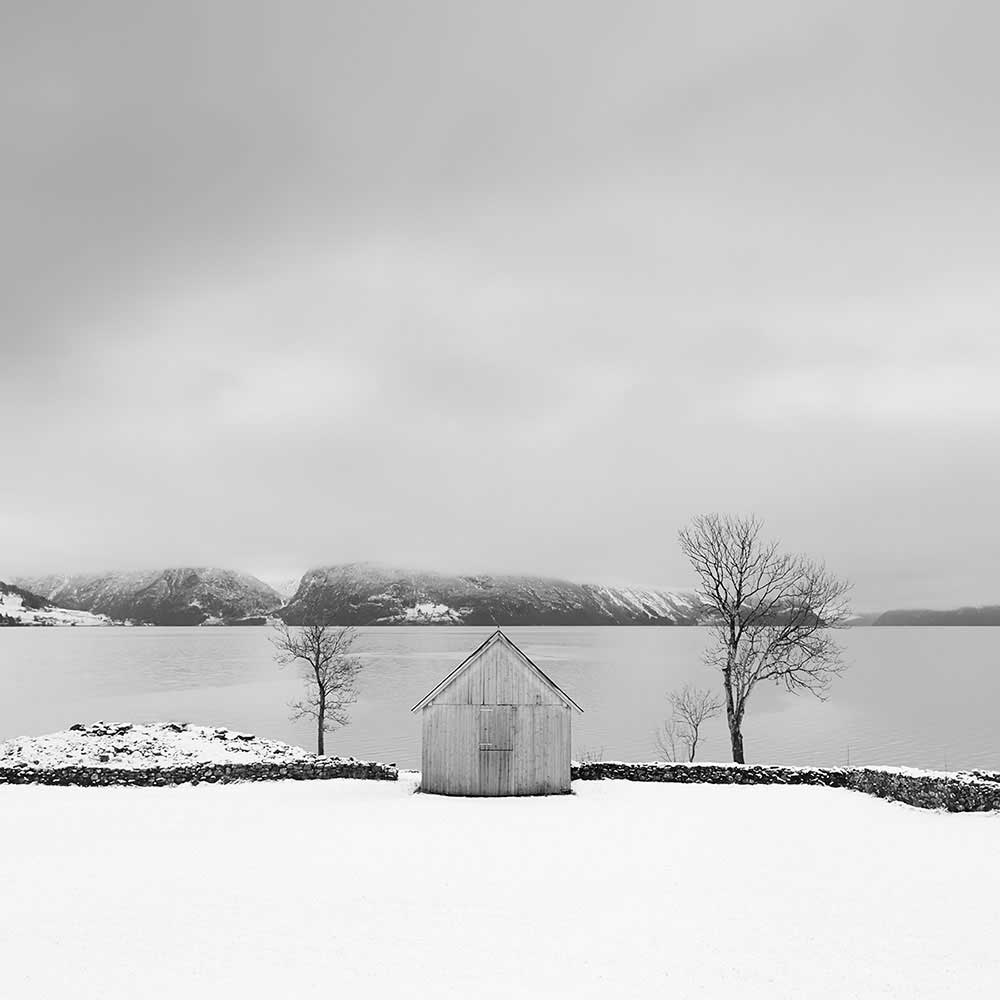 About Ragnar B. Varga
Ragnar B. Varga is a Hungarian-born Norwegian photographer with a passion for emotive storytelling through his photography. He spent several years discovering the world, living in Hungary, England, Spain as a freelance photographer and even sailing around the globe as a cruise ship photo manager before returning to Norway. The energy and character of all these places have profoundly influenced his art. His passion for photography revolves around contemplating human connection through metaphors found in natural spaces. The photographs are a contemplation of the world around us. They slow time just enough to capture the narratives and anecdotes that can be found in a moment of stillness amidst an otherwise chaotic world.
Over the past years, Ragnar has perfected his knowledge and expertise in photography, and consequently has been the recipient of several international awards. He has a clear vision for his work and a common voice that he uses in his approach. His beautiful images are not only the result of perfect timing and expert compositions but reveal the photographer's keen sense of space and depth. Ragnar currently lives in Bergen, Norway with his Norwegian wife and two sons. [Official Website]