My name is SHEMARA, Born in 1985 and I live in Rotterdam / The Netherlands . ( I only use my first name, for that I have a very good reason! ) I'm a professional image designer and since 2014 seriously working on my child photography.
As a child I was fascinated in taking pictures, which eventually resulted in a study photography. After 4 years, I graduated in 2006 from my study photography. After my studies I specialized myself in image designing in collaboration with advertising photographer John Janssen. The will to photograph, however, remained. After the birth of my first child, children's photography became my passion! Now I am a mother of 2 kids.
I only want to photograph children and want to distinguish myself in this. My strength lies in perfecting the image, this is my principle and vision. I find it very important to connect with the children. The most important thing is to make them comfortable while photographing them and hoping they have fun! I would like to stand out within children's photography. I love it when people like it, but mostly I want to be happy about my creations. I love the natural beauty of children. They are who they are.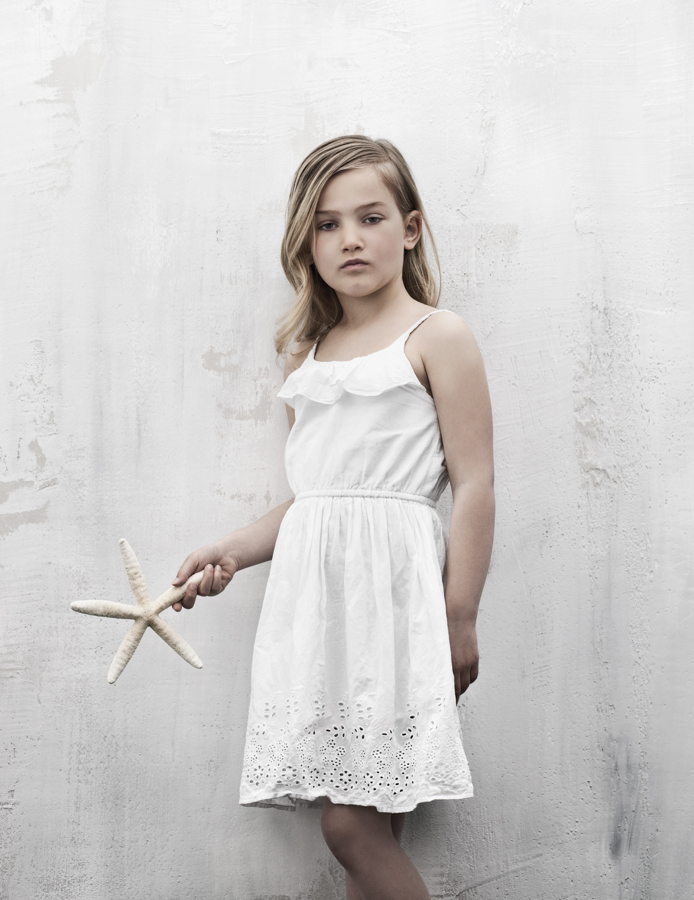 "YOU CANNOT FORCE THEM AND YOU HAVE TO CATCH THE MOMENT THAT THEY GIVE YOU".
Since the beginning of this year, I wanted to work on personal work, just to show my own vision of children's photography.
Marine Life
Again I wanted to create still life portraits of children and I wanted to add a special subject. I thought of marine life. And all the children had to be 5 years old, like my son. All of this was in an effort to challenge myself. The models are friends from school and children I know. I knew it would not be easy by getting all the children holding a fish or living lobster. Funnily enough, the children were very brave with the fish. The fish smelled and were very slippery and cold.
To make the children comfortable with the photo shoot, I had a lot of seashells and starfish. I let them choose on their own and their choices were very surprising! Again I was very happy with the results and I sent my work to a children's fashion magazine in America. They really loved it and published it in their spring/summer printed issue.
Of course I realize this project with a team of people helping. The fish are sponsored by a fish wholesaler. The seashells and starfish were borrowed from a friend. The clothes I could borrow a children's clothing store. [Official Website]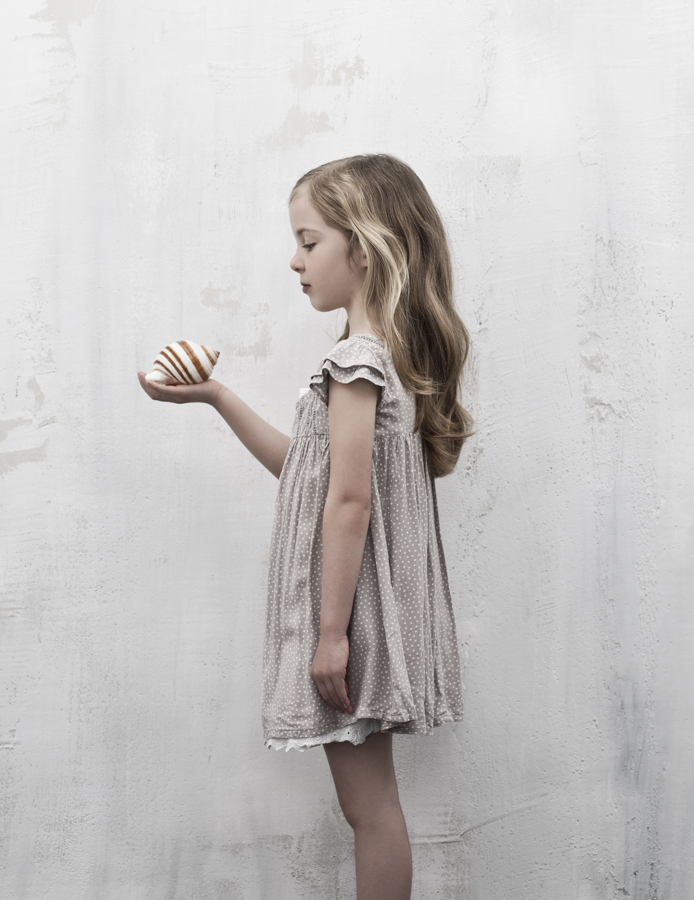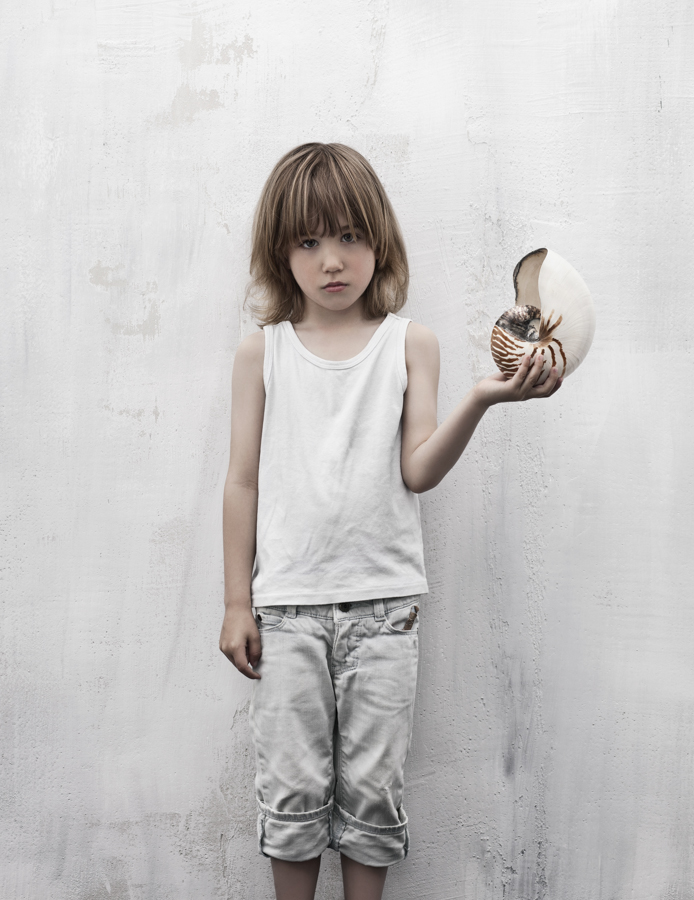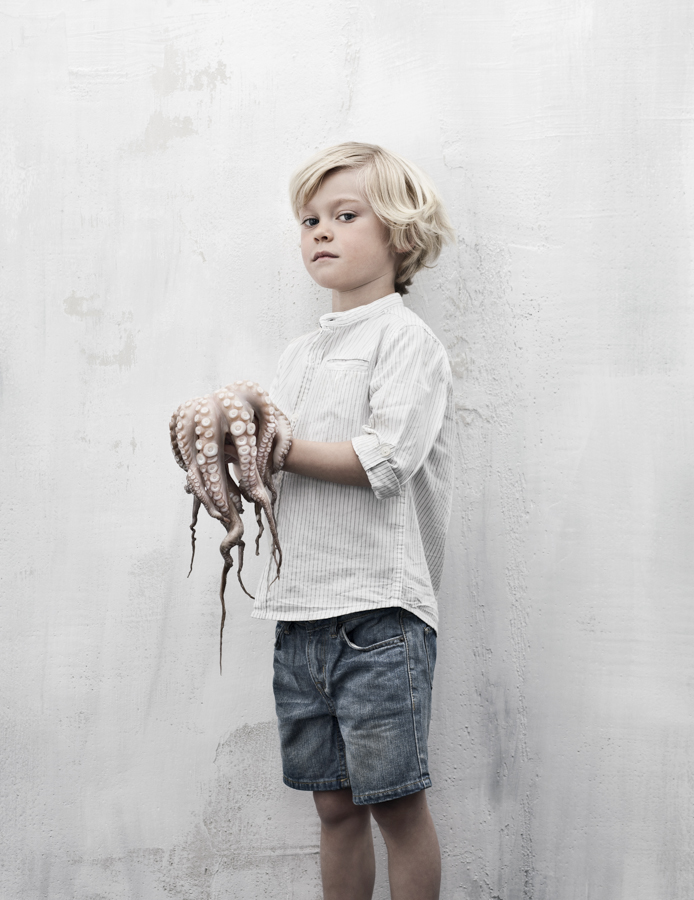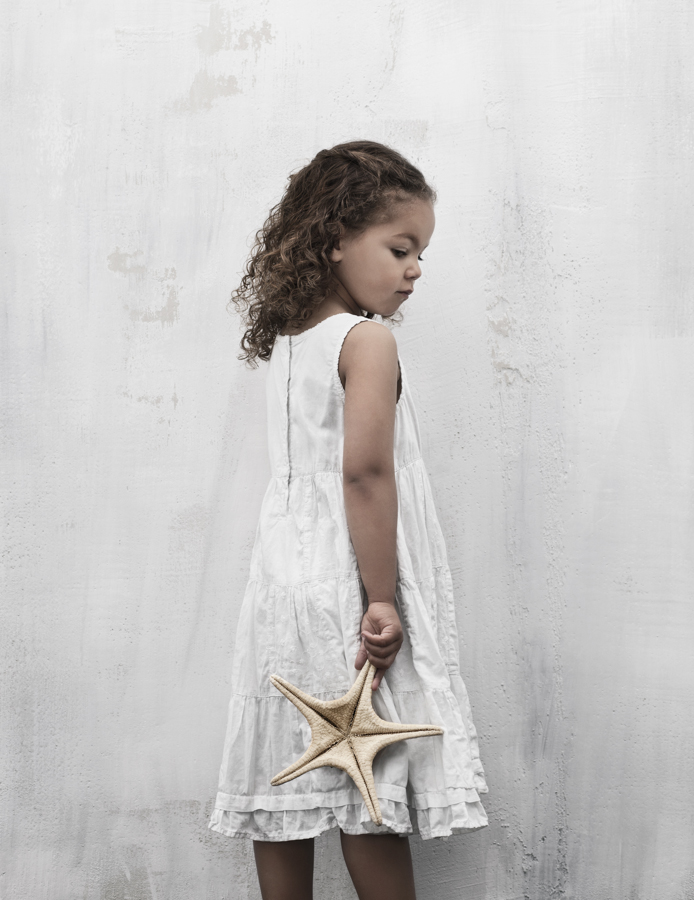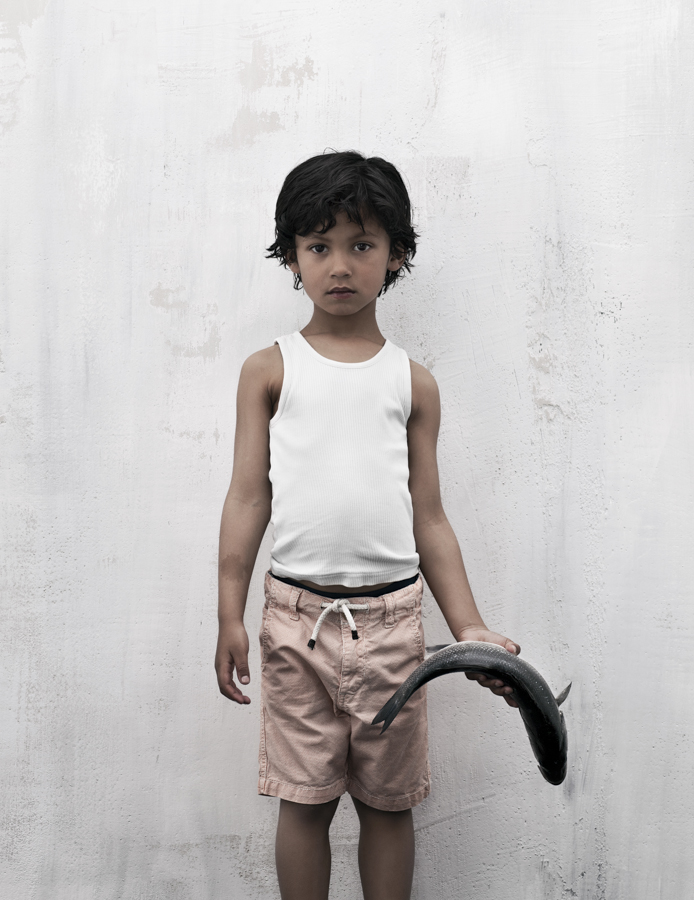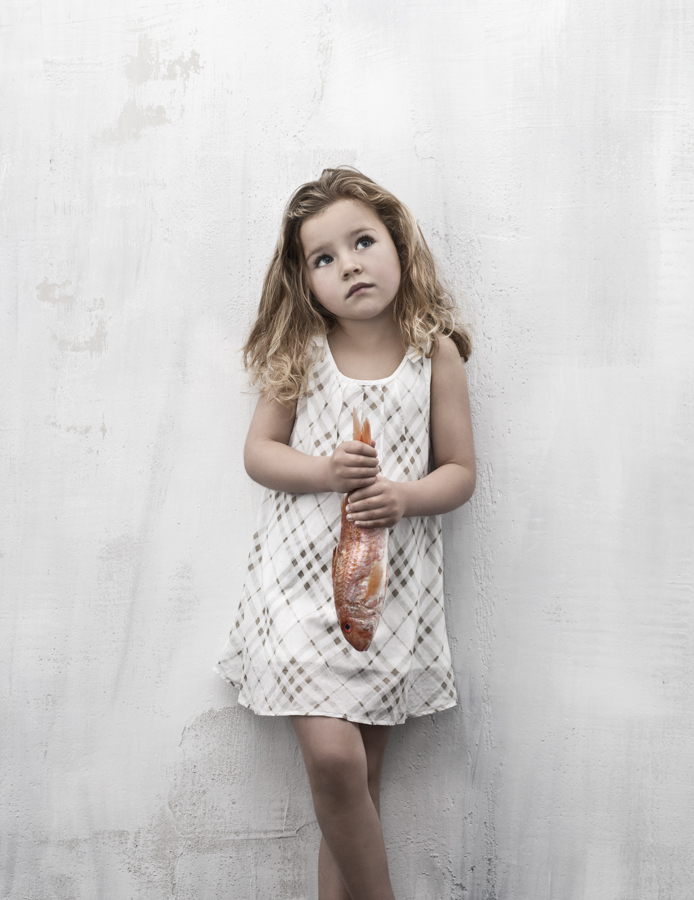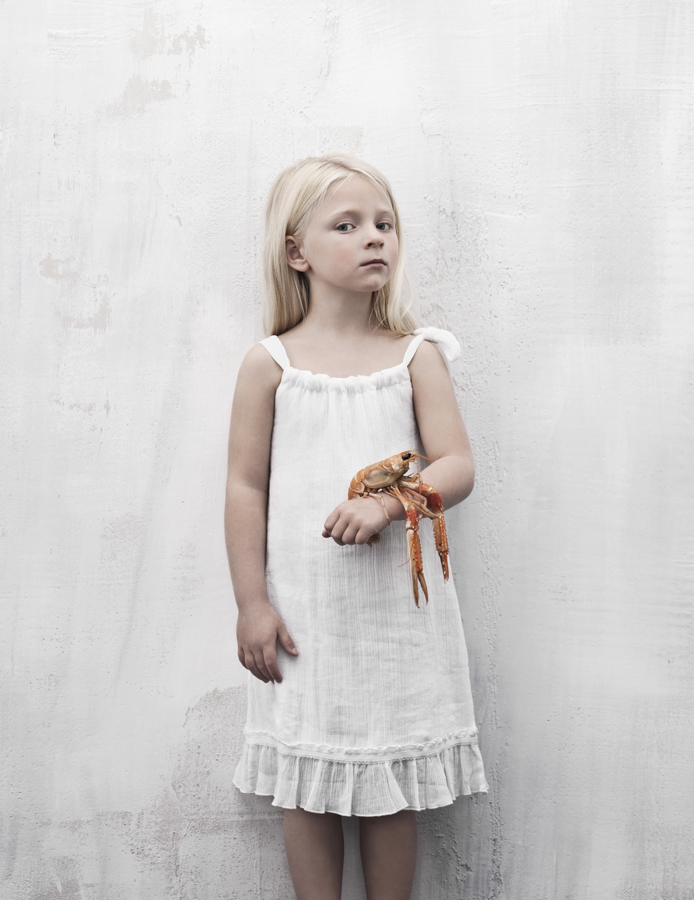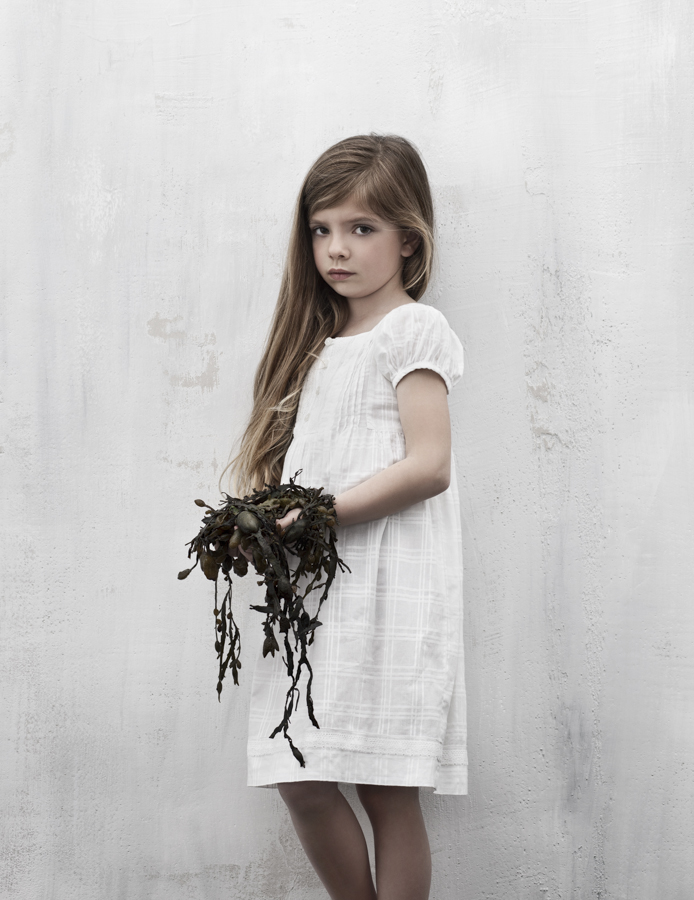 Masked Venice.
I was inspired by a birthday party of a friend, the theme Venetian Bal Masque. I went looking for beautiful masks on the internet. Later, I went looking for beautiful photography in this theme, and found that there were not many nice pictures with children and Venice masks.
A project was born! I wanted to create still life portraits of children. I got the cooperation of a great Venetian mask shop in Amsterdam and friends how had some masks I could borrow.
I selected children between 5 and 9 years for photography. The child models I have found through friends and acquaintances. After the photography was finished, I have the pictures sent in for the PX3 awards and won a third prize! I am still very proud! It felt very good to invent my own projects so I went through with a new idea.