Can you please introduce yourself for those who don't know?
With the beginning of my training in 1988 as a draftsman at the same time started the passion for photography. My first photo book was then «Famouz» by Anton Corbijn, from which I loved and still am. Today I work as an architect, photographer and gallery owner. The passion remains photography.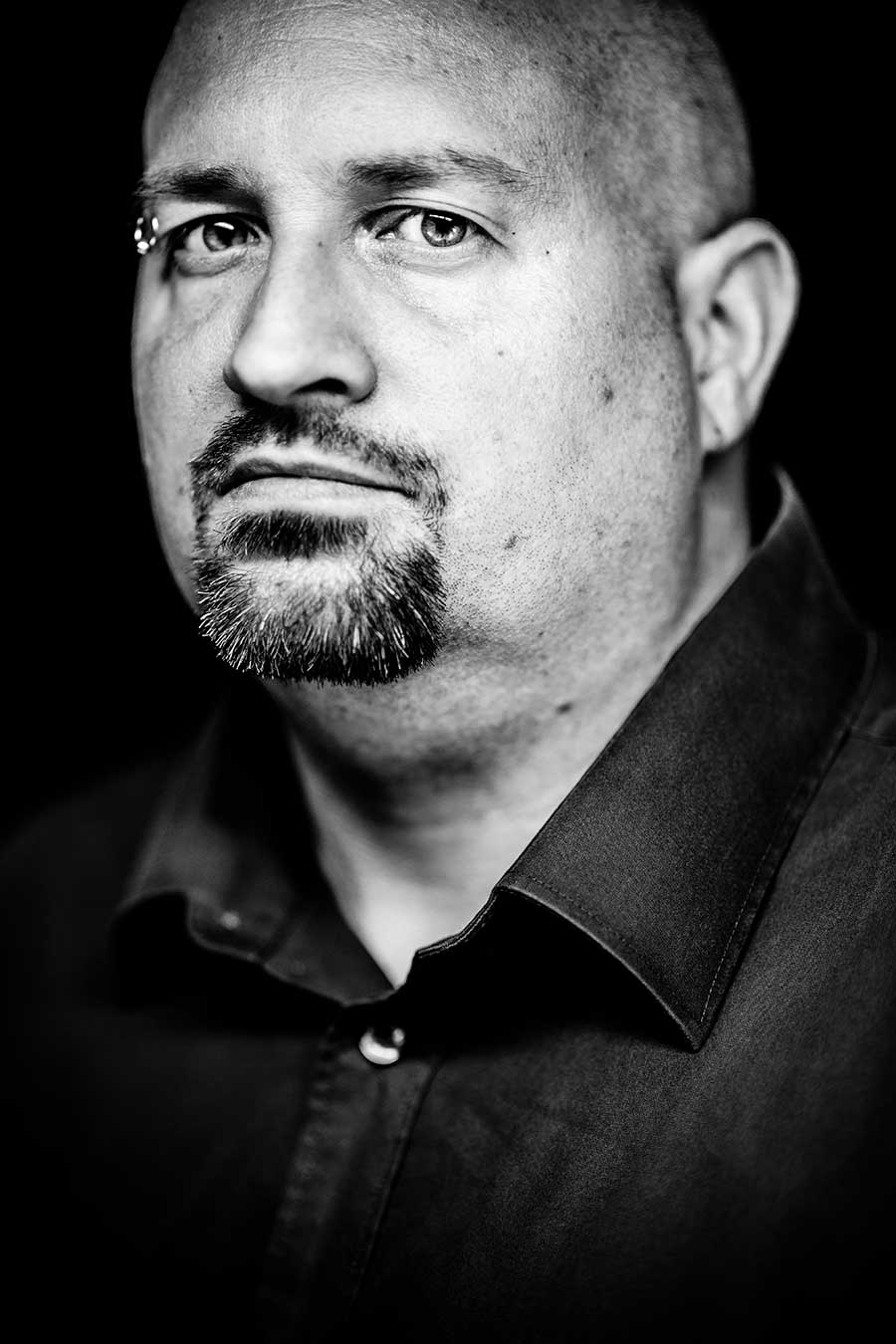 Could you tell me a little bit about Galerie 94?
The Galerie 94 has started in May 2015 after the end of 2014 offered me big a 220m2. I had long again want to provide a platform and to organize exhibitions, after I closed the previous gallery after approximately 10 years of 2004, in which I presented as photographer Anton Corbijn, Malick Sidibé, Arthur Lavine and many others. Last year was a year of the trial, which was a great success and so I carried on in 2016. The exhibitions in 2017 are definitely set, and in 2018 I plan already.
The gallery represents 94 contemporary and classical photography and contemporary art.
In general, what is your goal in curating art exhibitions?
The goal of my exhibitions is to demonstrate the diversity of photography or art many people trusted to be pleased and joy arise and of course to give the artists and photographers a platform. I give the artists great freedom, but I am for the discussion and criticism there for them. but laying a veto if I believe it is right.
Because the gallery is not a museum, it naturally thrives on sales.
What is the secret of making a gallery successful?
I think it is the combination of very many points. One of the main points remains for me but the work shown by the artist and photographer. The communication, the presence of the gallery and the artist in all possible channels.
The passion to those involved and those you support and further bring.
How did you select the participating artists?
Since I am absolutely of the same opinion as Ghislain Pascal (Little Black Gallery): It is very simply – I have to like it! If I don't like it it doesn't go on the wall!
There really is no other way of choosing art as I am the one who has to sell it to our clients.
What advice do you have for artists who have yet to find gallery representation– should they sit back, create, and wait for that day to come… or should they focus on self-marketing their art work?
The most important thing for an artist is a portfolio with which you can introduce yourself, which may take the form of a book, a wallet, but today there are at least one current site. There are all the important information of each work to be seen.
Critical analysis of their own work with other photographers and artists help. experience with group and solo exhibitions.
What advice would you like to offer other artists that might help them learn to better promote their work?
see above
How would you sum up contemporary photography?
Despite the flood of images in everyday contemporary photography is on the upswing. Perhaps also because every day photographed with his smartphone and can edit the images themselves with simple apps …
Are there any future projects you are excited about and would like to share with us?
I am looking forward to the upcoming exhibition of Gotthard Schuh (1897-1969), one of the most important Swiss photographers. The exhibition features vintage prints his last work on the last Venice. Of course, I look forward to 2017, which is very varied and the prospect of 2018. Here I betray however anything yet.
In closing, is there anything you would like to say about your gallery or your roster of artists?
After nearly 30 years of photography I would like to thank everyone, I'm begnet in this way and have influenced me in some way. First and foremost among the friends who support me again in the Galerie 94. [Galerie 94]