Landing in Kigali, Rwanda in late August, the airport oddly reminds me of a provincial airport in Scandinavia – small, tidy, empty. In many other ways Rwanda is very different from what I had expected of this central African country where only two decades ago one of the worst crimes against humanity imaginable took place with nearly a million dead, hundreds of thousands raped and an entire country traumatised.
Rwanda prides itself for being well organised and tidy, not a tiny piece of litter to be seen on the streets of Kigali. One Saturday a month, the country's citizens get together to clean their roads and public spaces. Rwandan children are taught to greet visitors, even if strangers, with hugs. When it comes to women's rights and representation, Rwanda is revolutionary. Today 56.3% of MPs in the Rwandan parliament are women. By law 30% of seats in government must go to women, both in national and local government. Unlike many other countries in the world, women can own land and property. Inheritance laws have been passed so that after his death, a man's property is split equally between his wife and children, both daughters and sons.Rape is recognized as serious crime and punished with heavy prison sentences. There is a free police hotline for victims and witnesses to call, which is widely advertised. As a result, police reports have spiked in recent years. Family planning is common and contraception is widely available. Women have learnt that they have the right to decide about the number of children they want to have and that they can use contraception even if their husbands oppose. The word 'gender' is used widely and I am told that with 'gender' as argument a woman will have the last word in any marital quarrel. On many levels Rwanda looks like utopia for women. However, Rwanda, despite its successes, also is a country with "consensus politics", which can be seen as a way of saying, "we won't tolerate anyone who disagrees", and media that are heavily controlled. Many things in Rwanda are not as tidy and clean as they seem and when digging a little deeper it becomes apparent that, although women have rights and access to services, domestic violenceis still prevalent.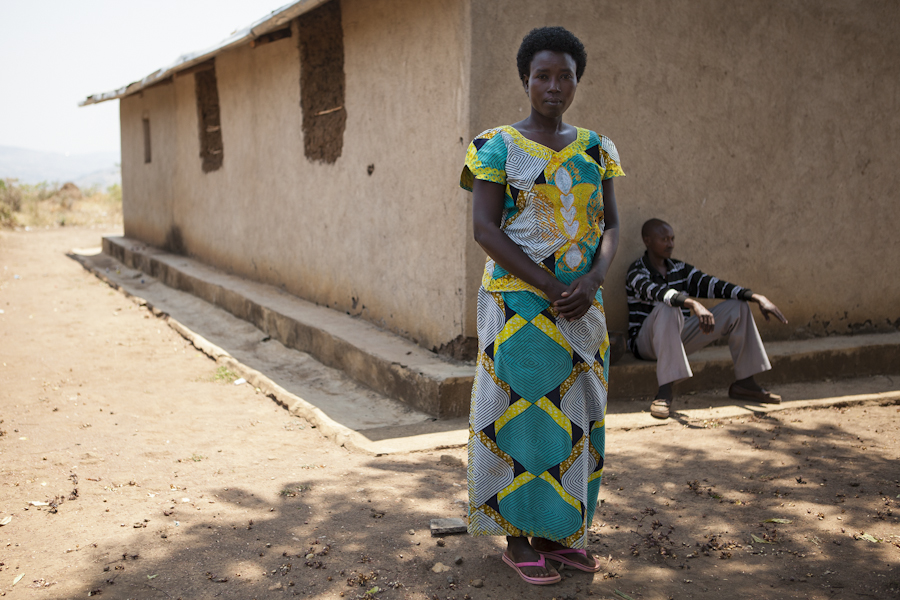 A study commissioned by the Men Engage Network in 2010 found that more than half of women (57%) reported having experienced violence of some form committed by a partner, including slapping, forced sex, punching, pushing, throwing things, hitting with objects and threatening with a weapon. As the most prevalent factor in fuelling partner violence in Rwanda the same study cites violence during childhood including experience of war and genocide-related violence. After the genocide women had to take on more responsibilities because they had lost husbands and other male family members, both as genocide victims and perpetrators that were imprisoned, and they received more rights through laws and policies, both of which has put traditional gender relations under strain and is found to be another factor that are associated with violence against women partners. I am told that husbands find it difficult to see their wives earning more than them or holding posts of high responsibility. In fact, many women politicians never get married. Meanwhile men whose wives don't work disrespect them for not contributing to the household income.
Rwanda X%is about partner violence. The photo series explores the issue not by looking at victims but at families – wives, husbands and children. All individuals and couples portrayed have or had in the past problems with domesticviolence. The more couples I met during my visit, the more I looked for a common theme, like poverty, alcoholism or war trauma. In the end the common theme was that I liked each couple I met. Most were bubbly, friendly people, many of those I met together with their spouses seemed really in love. Violence against women partners is not a black and white issue. The reasons and family dynamics are complicated and ever changing. I was surprised to find love, apologiesand promises to change. But, I also did find poverty – most of the couples I met are from rural areas or from Gisozi, the most deprived district in Kigali – and the pressures of working long hours as daily wage laborers, farmers or motorbike taxi drivers whilestruggling to make ends meet. And I did hear endless stories of alcoholism, daily wages spent at the bars of Gisoziand nights ending with booze-fuelled fights at home. [Official Website]
Legal Note: The photographer attest that have full authorization to give consent to the publication of these photos or project and have the authorization and permissions of third parties. Guarantees that you have all the necessary communications of property and you have obtained all the necessary authorizations for any property, buildings, architecture, structures or sculptures appearing in your photographs.