Roy Rozanski is an aspiring street photographer for the past couple of years.
Born and raised in Israel. His main "hunting ground" is Tel Aviv, which possessed a highly versatile street life packed full of different vibes, sounds and smells. This fact is impressive on its own especially for such a small city in comparison to some other big metropolis.
He is influenced and inspired by great photographers such as Martin Parr with his focus on beach life photography and Elliott Erwitt with his humorous captures. He cannot stress enough how much those two photographers influence his work and he tries his best to incorporate their style into his own photography. He is always looking to represent the street life through his own looking glass. In his personal photographic way he tries to capture the light and motion at its colorful way.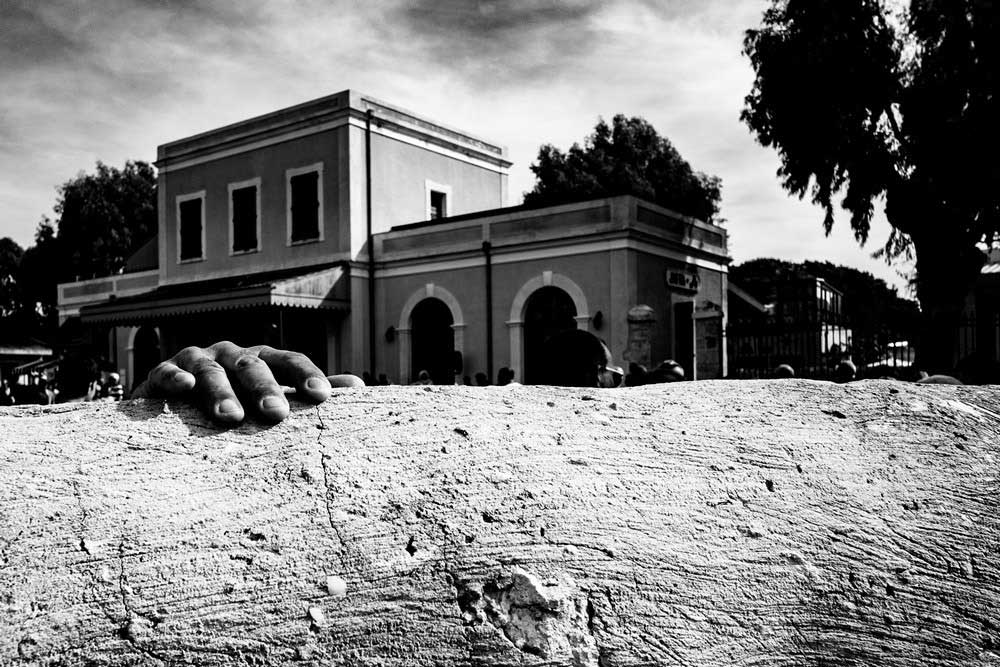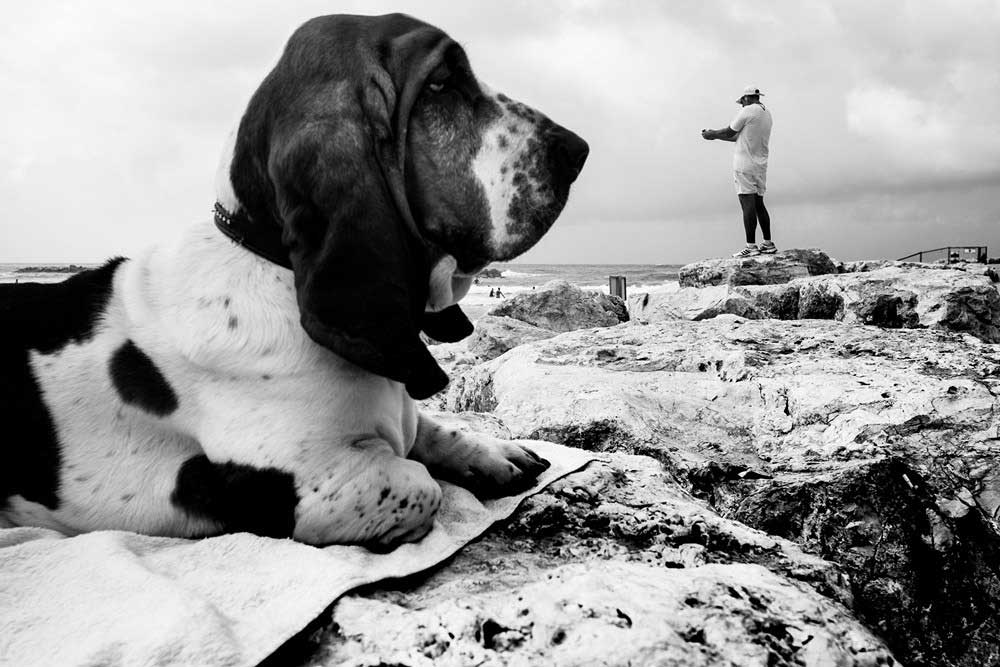 Roy doesn't care much for compositional rules, leading lines and the rule of thirds. He is only interested in capturing the story or emotion in his shots. Shooting street photography is the most challenging type of photography in Roy's mind, nothing is staged or rehearsed beforehand and you have to be at your top game when you wandering the street for that 'decisive moment' shot.
For Roy, photography is relatively a new passion of his. He began photographing in 2013 – following the documentaries about Francesca Woodman and Helmut Newton. Both are great photographers with a captivating line of work. He presumes they had the most impact on him, since they got him started with photography. He likes the way they capture their inner soul in every one of their shots, revealing the person behind the camera as much as the subject in front of it.
Street photography still was not his main ground, as he started initially with landscape photography. After a while he realized that during his long waits for a perfect landscape shot, he combined a human factor in his shots. That is when he converted to becoming a street photographer. He gave up his tripod, ND and polarizer filters and only kept his camera with a wide lens.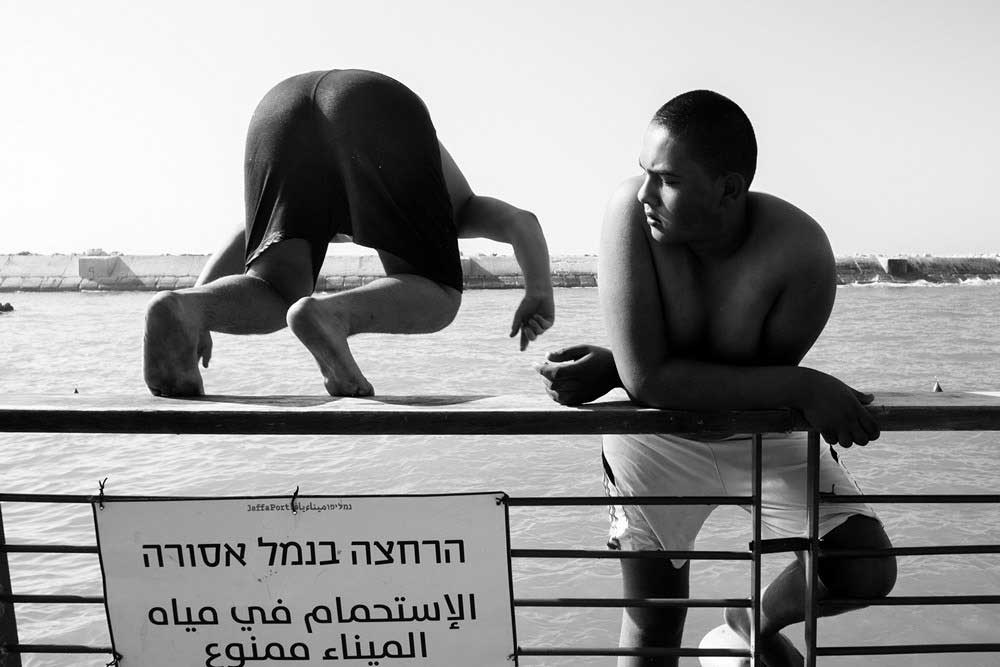 Street photography always seemed to him as a complete mystery since in contrast to other photography styles he could not understand how the shots were taken and how the photographers succeeded in combining different elements into one shot that is not rehearsed. He was mesmerized by how street photography was simultaneously basic yet complicated.
He became addicted to capturing "The decisive moment". The quest for the elusive "decisive moment" is something that requires great patience and hard work. You need to endure with traveling the streets and perfecting your photographic eye to see the situation evolving beforehand. There is no shortcut for capturing the story, you will have to realize that you will fail a lot before you succeed and that is part of the "magic" of street photography.
Ultimately 'street photography' chose him more than he chose it, and no matter how he looks at it now, this was bound to happen sooner or later in his photographic path. Street photography is the most challenging among all the styles of photography and to be able to cope with it in the streets is rewarding in itself. The fact that you have captured a single moment in life which cannot be duplicated or repeated in your own unique way, is what mostly fascinates him about street photography.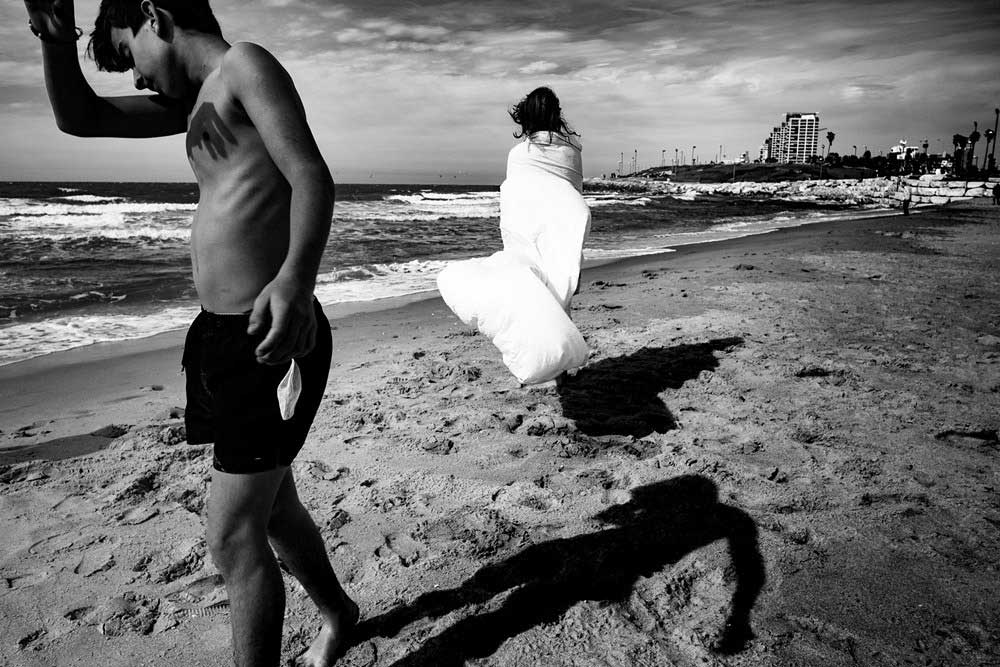 His camera has become an extension of him and sometimes reflects his inner soul more than just capturing others' souls in the street. Roy likes to shoot with mirrorless cameras or compact ones with very wide prime lenses. He currently owns Fujifilm X-T1 with XF18mm lens, the pursuit to get even closer is one of the reasons he switched to a small mirrorless camera. This camera is much quicker to react in situations, easier in setting changes, and does not resemble your typical professional camera, but rather more of a tourist's point and shoot equipment (for people with no basic photography knowledge). Hence, freeing him to focus more on the surroundings while decreasing the threatening vibe towards the people he shoots, allowing closer angles.
Like the famous Robert Capa's saying "If your pictures aren't good enough, you aren't close enough". Roy tries to get as close as he can without the use of zoom and it comes with its own perils since people react differently when you get close to their private space. But the rewarding captured shot, which is always around the corner, keep him passionate for street photography.
Roy has a few projects in mind. He recently started to conduct street workshops in Tel Aviv for small exclusive groups of avid photographers both local and abroad. He also plan to go out with his own exhibition in the near future.
Roy tries to learn and take inspiration as much as possible from the work of other street photographers. Roy hopes to keep growing as an individual and a unique photographer and becoming more precise in his photography. He aim to be bolder in capturing the moment and more experienced in identifying the situation to shoot. But basically Roy tries to be the best photographer that he can be.