Photographer, but above all an artist. Devoted almost exclusively to his personal research since 2009, he asks us about the future of our society through his other passion, women.
Remi Rebillard is an aesthete renowned for his photos that depict the sensual side of women showing moments of infinite grace, yet always highlighting the rift between their bodies and the world around them. He grew up in Paris surrounded by artists and actors in an era when nothing was considered impossible. He is inspired by sadness and emotion.  That is why his models sometimes look like disjointed dolls but they can never be mistaken for toys. Their gaze is so intense. They are not dead, quite the contrary. They are so strong that nothing seems able to reach them. They seem to be distancing themselves from the audience and displaying an indifference to the world they are posing in. These women are not objects, but inquisitors who seem to be asking us what we have done to the world. In short, how can innocence and beauty survive in a world that is drifting away? [Official Website]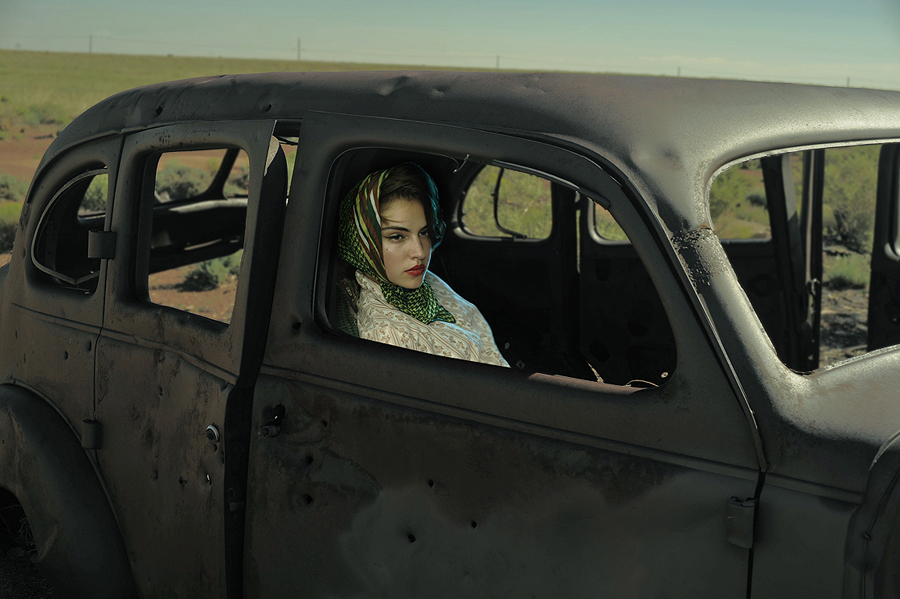 The barren and aging landscape of Route 66 forms the basis for one of this photo shoot .The tone and the mood is set by this dilapidated town and its antiquated trimmings; peeling paint, tarnished buildings, vintage cars and classic signage create a scene too perfect to let pass.
I we're met with the same tireless themes that touch me time and again: the crumbling world, the lonely landscape, the fragility of a woman's beauty mirroring the fragility of nature's around her.