In 2006 Mugur started to wright on various political and social issues.
Four year later, when he turned 40, he decided to become a documentary photographer and in the same year he embraced the Roma cause dedicating most of his work to help end the plight of this ethic group nobody seems to care about.
Giving young generations an example of the amazing things you can achieve and change by being good keeps Mugur going every day. In less then 100 years Roma people will repress the majority of the population in Romania. By contributing to the inclusion through education and fight against discrimination he is hopping for a better future for his country.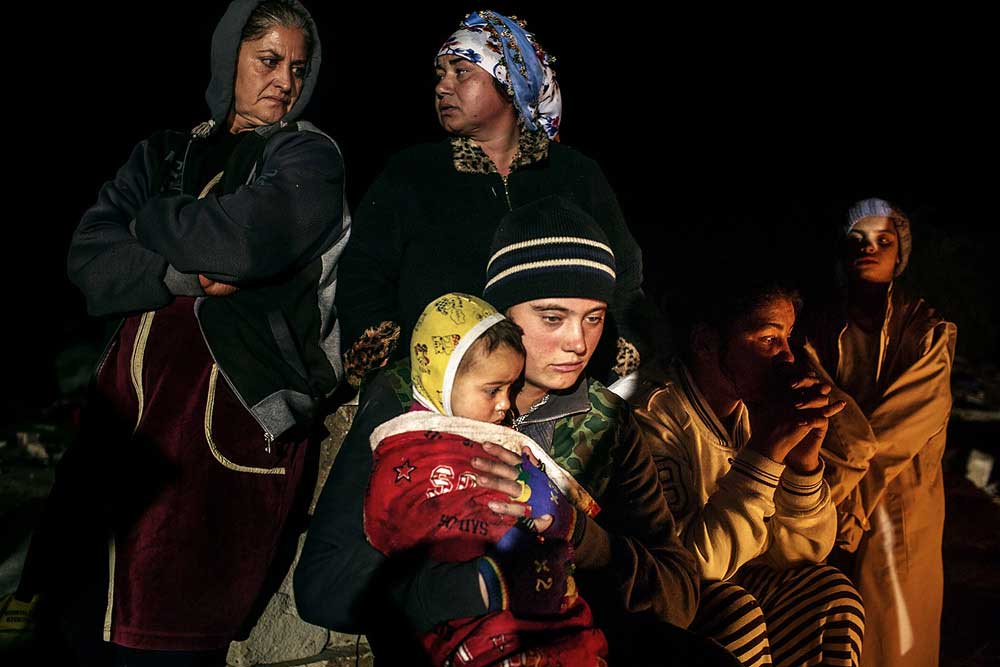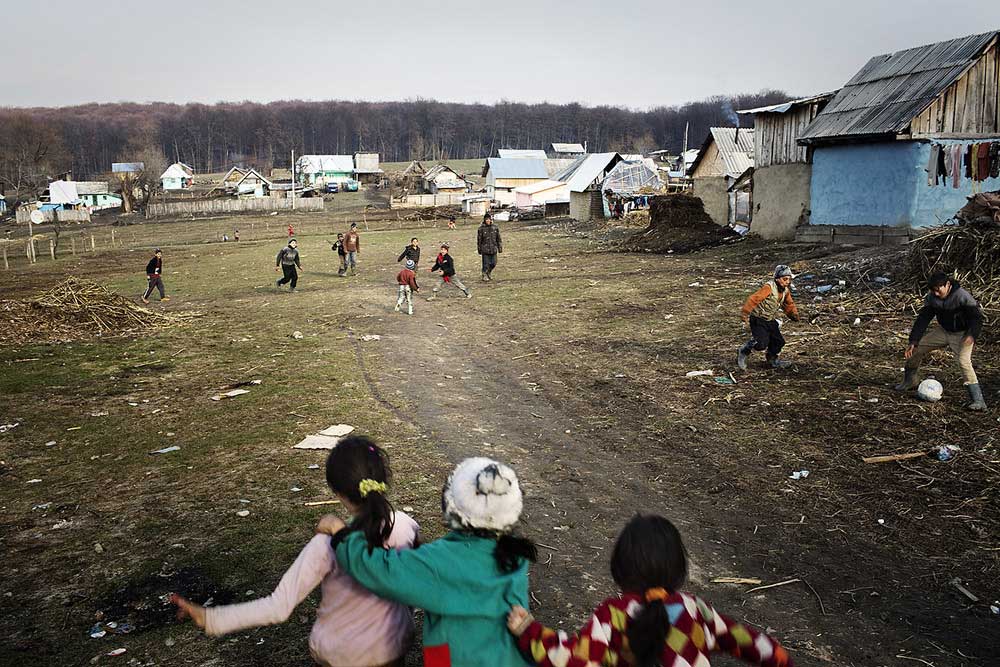 Despite lack of interest from local and international publications, most of Mugur's work since 2010 revolves around Roma people. For 6 years he extensively covered the abuses against the Roma community in Baia Mare, a city in the Northern part of Romania. This body of work became the reference material for Amnesty International (used for 2011 and 2012 country reports) and it was used in Court by the National Council Against Discrimination (the wall was declared an act of segregation at the end of 2013).
For months Mugur was the only one present there. His presence, as recognized by the community, prevented the demolition of Craica, an informal Roma settlement, against mayor's promises during the electoral campaign in 2012. In 2012, he suggested AI to organize with a PR agency he recommended the first educational campaign on human rights.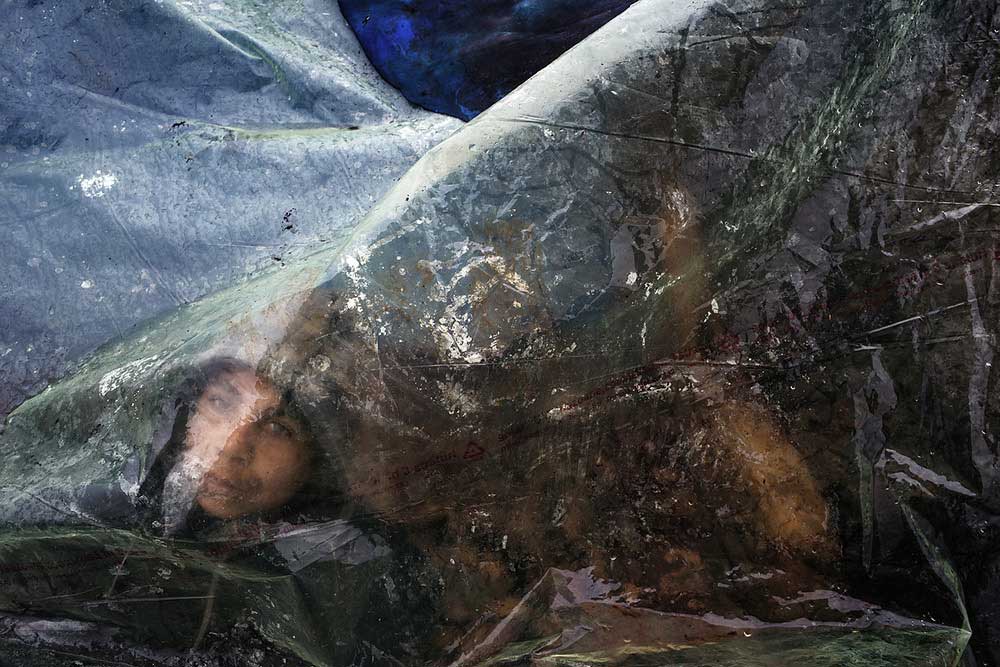 During seven years of social activism and human rights defending, Mugur drove more than 100.000 km, spent tens of thousands of euros and thousands of hours working in the communities  or promoting the vulnerable groups causes. Through his direct implocation and hard work, Mugur was able to:
Limit the evictions of the Roma people living in ramshackle dwellings on Craica, an informal Roma settlement in Baia Mare, against mayor's statements that he will buldoser down the whole community, if elected in 2012. Five years later the community is still standing.
Stop the evictions in Caracal. When he first arrived in the community people had their luggages prepared, by the door, awaiting for the day to be evicted. Mugur assessed the situation and informed Amnesty International and ERRC. Three years later the community is still there.
Help relocate the evicted Roma people in Eforie Sud after the mayor left them with no roof over their heads, in plain field during orange code for bad weather. Four year later, the community remains unscattered amid mayor's promisess to rid the city of their presence.
While neither Amnesty International nor ERRC were abel to react, Mugur helped limit the scale of the evictions in Focsani in 2015. In 2017 90% of the social houses are still ocuppied.
Visit schools, high schools and universities and deliver inspirational speeches aimed at breaking understanding bariers and stereotypes.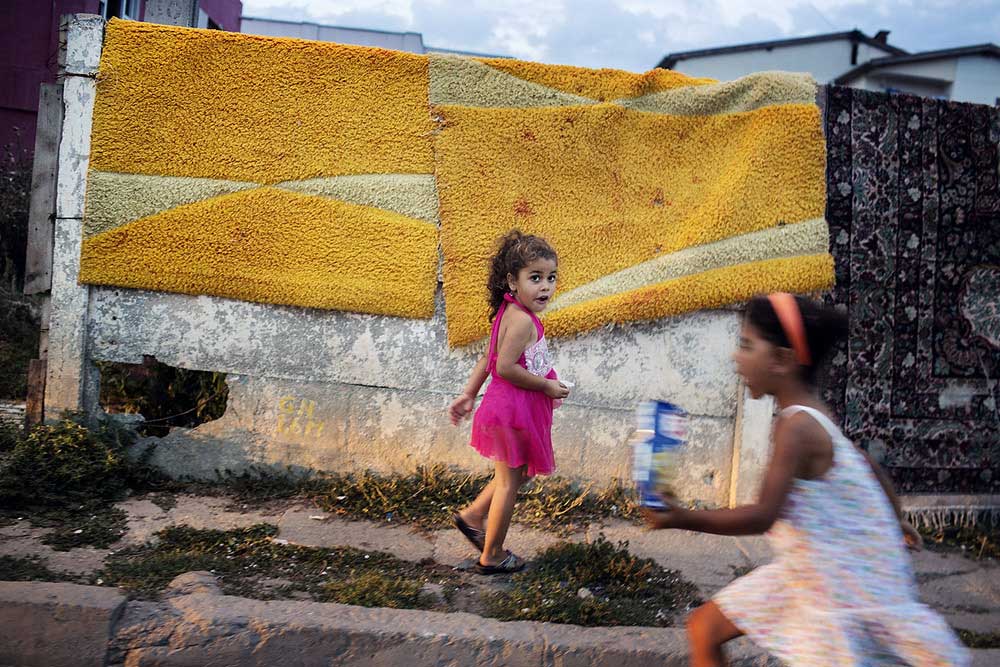 Mugur continues to monitor and constantly revisit communities like Baia Mare, Eforie Sud, Caracal, Mangalia, Cluj-Napoca, Focsani, Costesti, Piatra-Neamt. In most cases Mugur responds first to the call of the endangered communities and debriefs local and international associations, that later can step in and assist with legal support.
Romania is a 'champion' at violating human rights if we look at the cases filed against our country at The European Court of Human Rights. Discriminating and segregating against the Roma is probably at the top of that list. The right to adequate housing is constantly violated by the authorities. Freedom of movement is also violated as authorities forcibly evict 30 ore more years long standing communities, asking the Roma to return to their places of birth, or even worse, asking those that always lived there to leave as well.  To put an end to that Mugur has pladge his time, his resources, his talent all wrapped in extremely hard work. [Offcial Website]