Remembrance addresses how an artist has a biased eye. The eye that created these images as a project was the heart's eye, and by its naiveté, it unwillingly structured an underlining theme of death and the vulnerability of life. Why do I create these images, who gets affected, where should I present this work, and what is the overall outcome that I want as an artist?
However, what I want as an artist and my ambition of the medium crashes with the fundamental examination of perception. As a stand-alone image, the photograph mostly has a difficult task expressing itself because it lacks movement since it is static, and it cannot speak since it lacks caption. Visual literacy, which has many components is difficult to master; moreover, the interpretation of a photograph is even more difficult. All photographs having visual literacy are Memento Mori, once you are done with all the technical aspects to examine your results, the recorded moment is gone, it's history, a remembrance of life.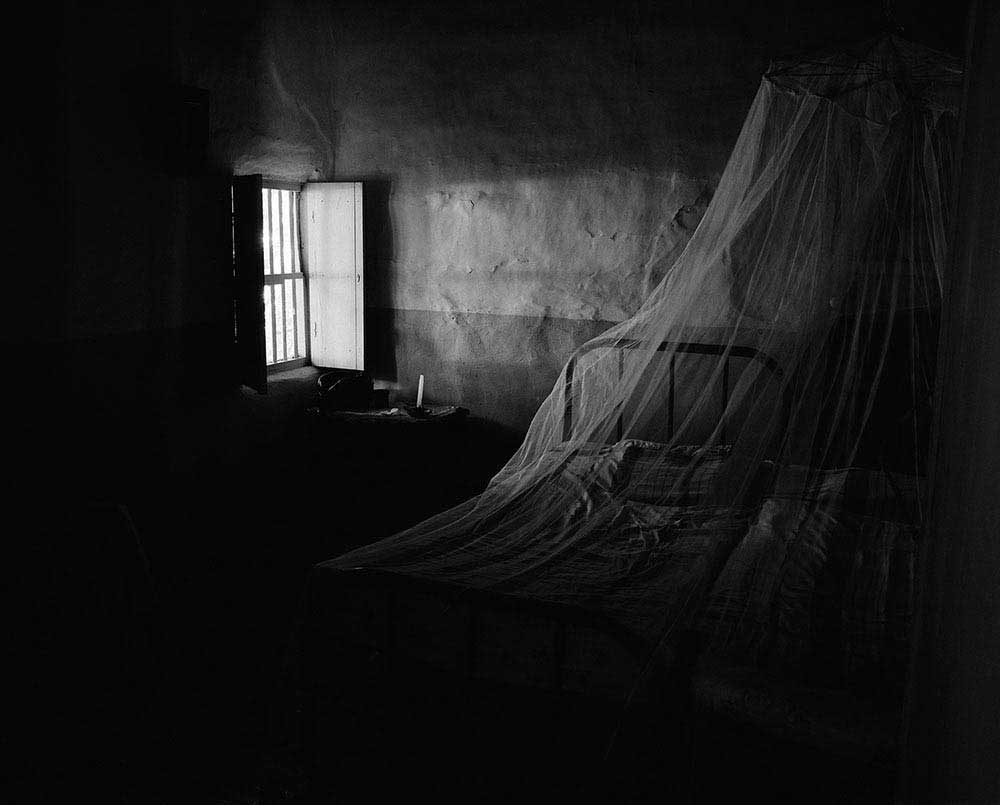 In my work, that fleeing visual moment of death and vulnerability is the quiet context and the constant in all of my images. It's the slow and steady pulse is as much a part of living as that first heartbeat of new creation.
Part of creation is having blood that runs through our bodies giving us life; however, it can stop within seconds due to trauma, or more slowly from age or disease. Time, that intangible force that passes day by day, second by second, can be cruel to our psyche and ego as we see our body morph into old age and transform us, moving us that much closer to our own mortality.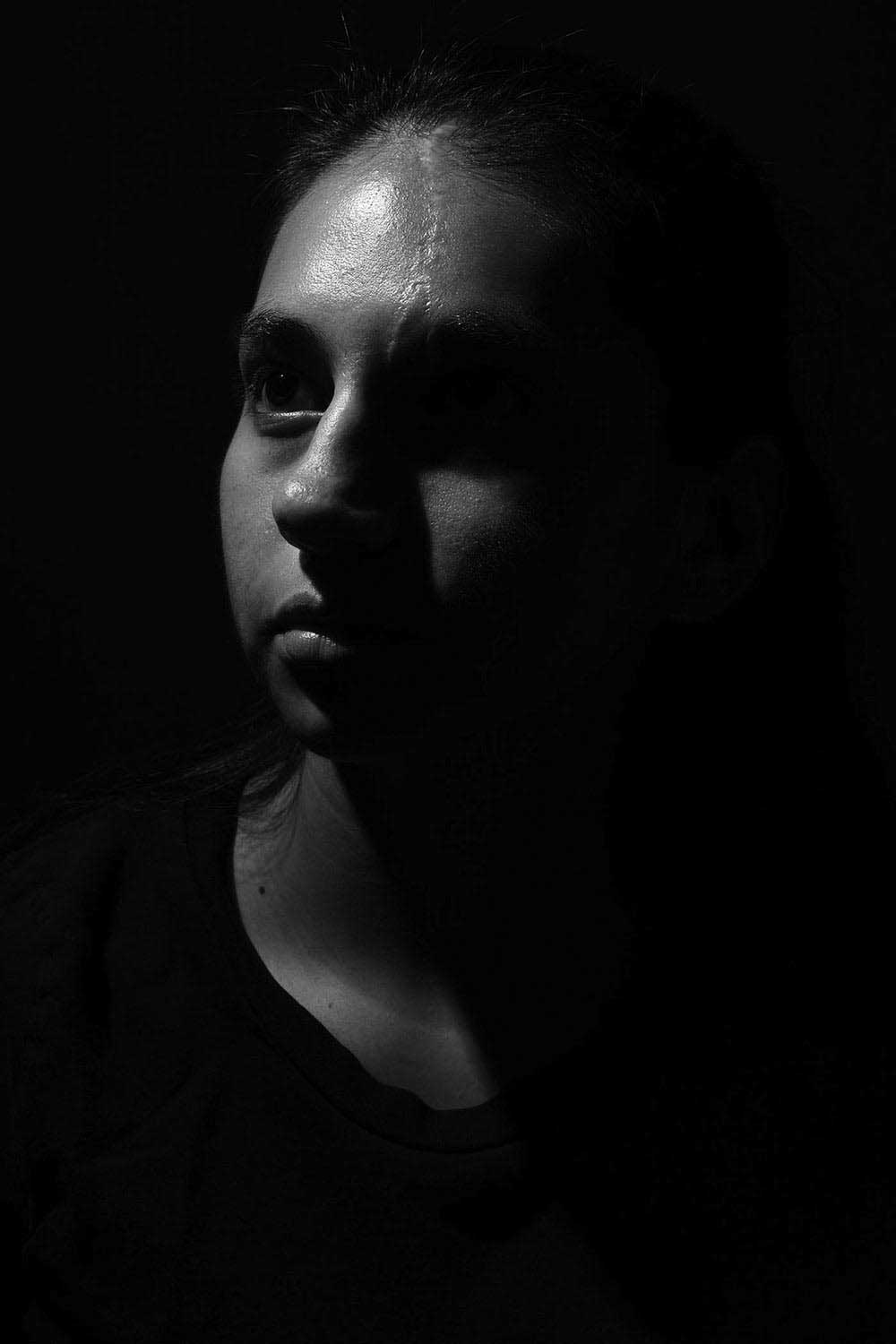 Perhaps most importantly, these images illuminate my personal memories and experiences of vulnerability, many deaths, or death itself. Hopefully, they give voice to our collective understanding of our past and future. I consider myself a documentary photographer, creating visual narratives that tell stories of the present human experiences. This project continues to be a very personal exploration for me and hopefully pushes all of us to look at our soft, tender flesh and body that resides inside as vulnerable.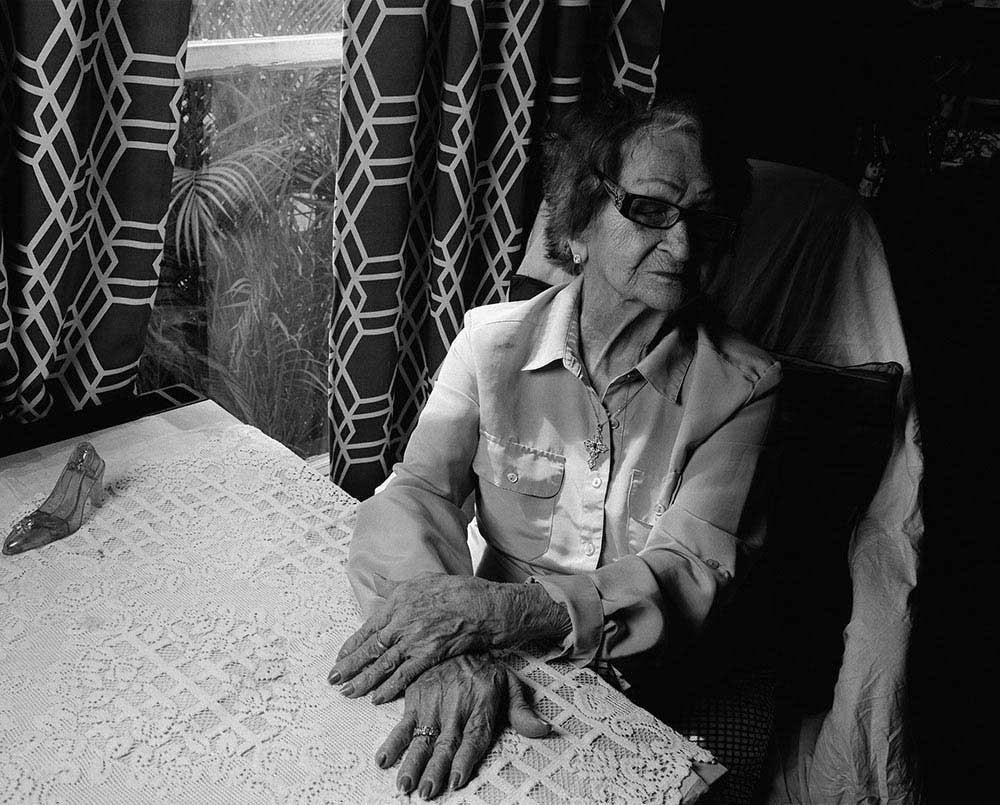 Most recently I have been very fascinated by scars. Scars are the result of a traumatic event that was either voluntarily or involuntarily which tells stories of vulnerability. The combination of the scar's story with the image made is my inspiration at the moment. As I continue to photograph, I am encouraged to have this long-term project bring to the conscious conversation the truth that living is both a luxury and a dilemma; therefore, the more time any of us have on this earth, in these bodies and lives, the closer and more noticeable death becomes both visually and in images. [Official Website]
About Tony Chirinos
I am a Miami-based photographer that explores the present human experience of death and vulnerability. My goal as an artist is to produce work that engages the viewer aesthetically and intellectually, that also moves beyond mere entertainment to something, which asks the viewer to think critically. I consider myself a documentary-style photographer, one that uses the visual language to create a photographic narrative. I had the good fortune to receive a Master of Fine Arts from Columbia University in New York (2003). Beforehand I was trained as a Bio-medical photographer at Miami Children's Hospital (1985), later in 1989 I created the Medical photography department at Baptist Health Systems until my departure in 2001. I am a Fellow of the South Florida Cultural Consortium (2010), recipient of Center's Excellence in Teaching Award (2019) and was awarded the William Talbott Hillman Foundation grant (2021) to financially assists in the printing production of my first monograph The Precipice (November 2021). I am a tenured professor of photography at Miami Dade College since (2003).
My work has been exhibited and or featured at many institutions, such as, The Beauty of the Uncommon Tool, solo show at Books & Books, Miami (2022); Photo-eye Gallery, The Beauty of the Uncommon Tool, Santa Fe, NM (2022); The Print Center, 96th Annual International Competition (2021); Ploycopies (2021), Paris Photo, France; A NEW NOTHING, Vol. 3, Editing, sequencing and writing by S*an D. Henry-Smith, Sleeper Studio summer (2021); Atlanta Photography Group, Portfolio (2021); The Print Swap, Foley Gallery, NYC, (2020); "The Qualities of Light" at the Center for Creative Photography at the University of Arizona, (2020); Mercer County Community College – The JKC Gallery (2018); NY Art Book Fair, Printed Matter's at Moma PS1, Conveyor Editions(2018); III Bronx Latin American Art Biennial (2012); Candela Books + Gallery (2012); FLINT magazine (2017); Fotofilmic, JRNL 11, Guest editor Corey Keller (2021); Photo-eye, Photographer's Showcase (2013, 2022); Museé Magazine; The Leroy Neiman Gallery in New York, NY (2002); Hunter College/Time Square Gallery (2002); Centro Colombo Americano in Bogotá, Colombia (1997); Der Greif A Process 2.0 –Krakow Photomonth Festival, Krakow Poland (2016); Self Portrait: Silver Eye at 30, Silver Eye for Photography (2009); Newspace Center for Photography, Oregon (2011); The Center for Fine Art Photography; SRO Photo Gallery at Texas Tech University (2010); UNO St. Claude Gallery (2011); Photo Center NW (2010); The Center for Photography at Woodstock (2010); Art Miami, South Beach (2006) among others.
Work from The Precipice, solo exhibitions will take place at the University of Miami Gallery at Wynwood (2023) and Transmitter in Brooklyn NY (2023) My project, "Farewell" was feature in Humble Arts Foundation (2017), AINT-BAD no. 14 (2019) and +KGP on Death (2019). I have participated in several portfolio reviews; the New York Times Portfolio review, FOTO Fest, Atlanta Celebrates Photography and Review Santa Fe. My first monograph titled The Precipice was released November 2021 with Gnomic Books. I have been very fortunate that some of my work has been collected by Center for Creative Photography at the University of Arizona; James Kerney Campus Gallery at Mercer County Community College; Candela Collection – Candela Books + Gallery, Richmond Virginia; Museum of Art and Design at Miami Dade College; CPW – The Center of Photography at Woodstock, Woodstock, New York; Light Work, Syracuse, New York; Photographic Center Northwest, Seattle, Washington; Enfoco, New York, New York and Mount Sinai Medical Center, New York and The Sharon Socol private collection to name a few.
The book is available in a trade edition, in a Swiss-bound hardcover, and a more affordable "student edition", without a cover and enclosed in a printed manila envelope. There is also a poster, at 650x920mm, featuring Chirinos's photographs of surgical implements.
The Precipice
AUTHORS: Tony Chirinos, Eugenie Shinkle, Michelle Otero, Claudia Isidron
TITLE: The Precipice
PUBLICATION YEAR: 2021
ISBN: 978-1-7338877-6-2
96 Pages, 75 images
215x280x14mm, 650 grams
EDITION: 500; First edition, first printing
STUDENT EDITION: 150 copies; First edition, first printing