For every individual, there is a unique memory of home. While home for some can represent a place of safe haven, for others it may be reminiscent of turmoil. Between Home and Here provides insight into persistent states of confusion and guilt, which stem from a gradual increase in distance from family, both physically and emotionally.
Throughout this process, Between Home and Here examines the complications that arise out of distance from familiar places and people on ones' developing psyche.
Between Home and Here focuses on intimacy and human relationships that exist within conflict. This work examines individual notions of place and its effect on personal identity and growth. Through the configuration of digital color photographs in a larger than life scale, this series conveys a collection of private stories from experience in dealing with love, loss, distance, and evolution. All images from this body of work have been photographed in surrounding areas of Louisville, KY. The people photographed are the individuals who have remained in the state that I have left. These portraits are an investigation of my upbringing and the ties I have chosen not to sever. In my physical passage to the place of a difficult past, I document and recreate a time that is present and unwavering.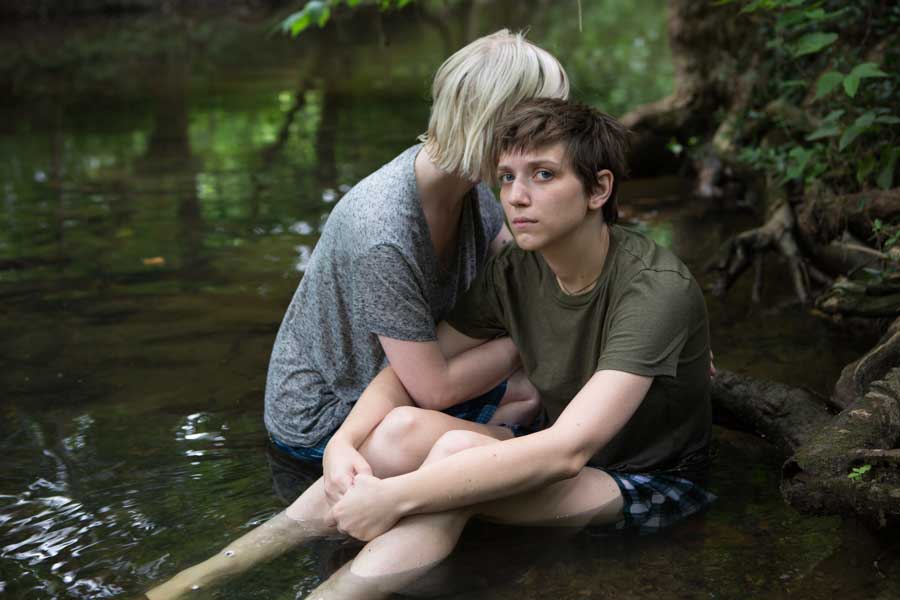 About Rachael Banks
Rachael Banks is a Louisville, KY native and MFA photography candidate at Texas Woman's University with an expected graduation date of May 2015. She received her Bachelor of Arts degree in photography and painting at Bellarmine University in Louisville, KY. Rachael Banks' work deals heavily with personal human experience and explores notions of identity, place, and relationships. Her work has been shown nationally, regionally, and internationally and has been featured in Prism Magazine, Posi+Tive Magazine, Supersition Review, Feature Shoot, Lensculture, and have shown in exhibitions at PhotoPlace Gallery, Darkroom Gallery, The Center for Fine Art Photography, the Kinsey Institute, and online with Professional Women Photographers. Currently, Rachael Banks is a graduate teacher of record at Texas Woman's University in Denton, TX. [Official Website]