When George Floyd was murdered by a policeman here in Minneapolis, my initial thoughts were: "Not again. Why does this keep happening?" What followed after were days and nights of protest, unrest and destruction.
Thousands of people went out on the streets to say, "Enough is enough" and "Justice for George Floyd". It had happened so many times before, but this time it felt different. There was more outrage, more anger, more violence and expressions of utter despair over the injustices Black Americans have had to deal with for centuries. Black Americans were living in fear on a daily basis, living in fear of the people who were supposed to protect them, not kill them.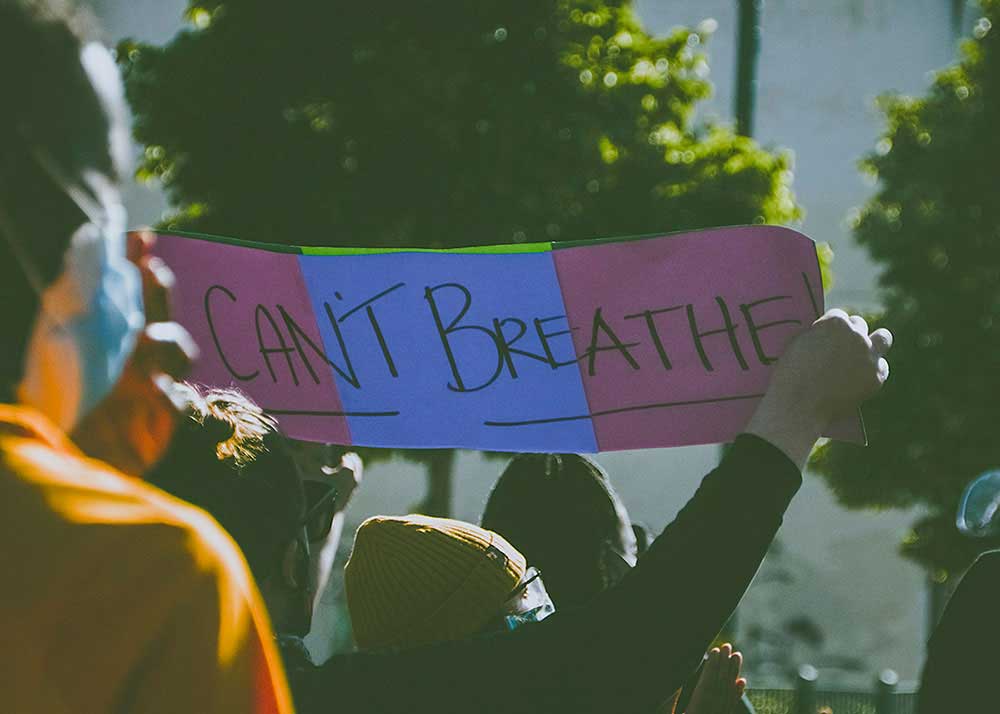 As more and more details about the incident surfaced, and when the disturbing 10-minute video of George Floyd dying in broad daylight, surrounded by bystanders pleading for his life, became viral, I too felt more outrage than ever. More than I had before, I felt I understood; not fully, of course (a white person never will), but the anger over the injustices I felt was strong.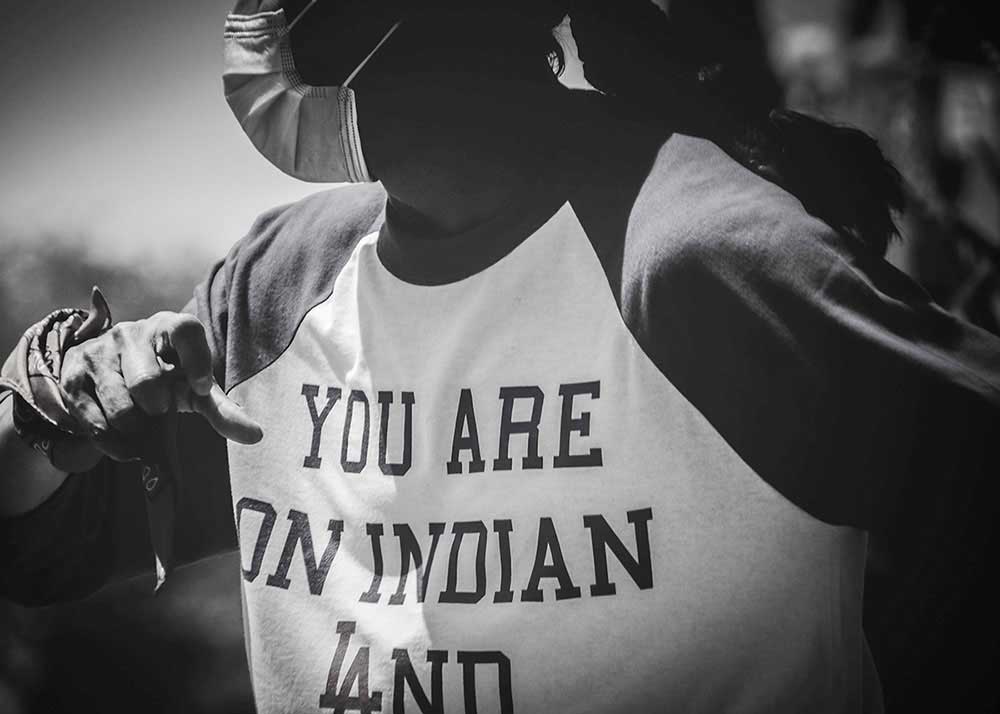 The timing of it all was intense. We were in the middle of dealing with a global pandemic, having gone through several weeks of a stay-at-home order, now being asked to stay home and follow the nighttime curfew. We heard the constant noise of helicopters and watched live on TV as windows were broken and public buildings and stores burned to the ground. There was chaos and no one enforcing law and order. The police had stepped back and let it all unfold. It was difficult to watch the destruction, but nevertheless I wanted to see what was happening with my own eyes.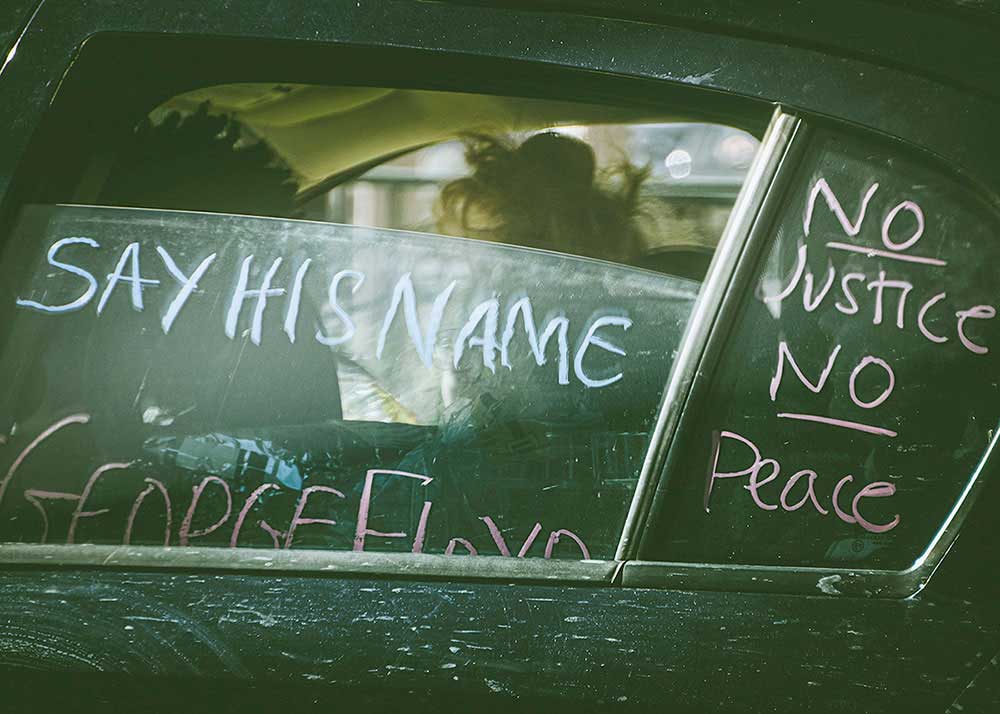 I participated in several protests. Despite the concerns about COVID-19, people showed up from all over to show their support. Many people wore masks and tried to keep an appropriate distance, but I could also tell that the pandemic was the least people were concerned about. They wanted change; they were pleading for justice. They couldn't stay home or stay silent.
These photographs were taken during a Black Lives Matter protest in front of the Capitol in Saint Paul, MN, not far from my home. People of many different ethnic groups and colors came to show their support. It was peaceful, and we listened to the voices of several African American speakers, some of whom had lost a loved one to police brutality, some who had been fighting for justice for years. It was emotional and intense and stirring to hear their voices.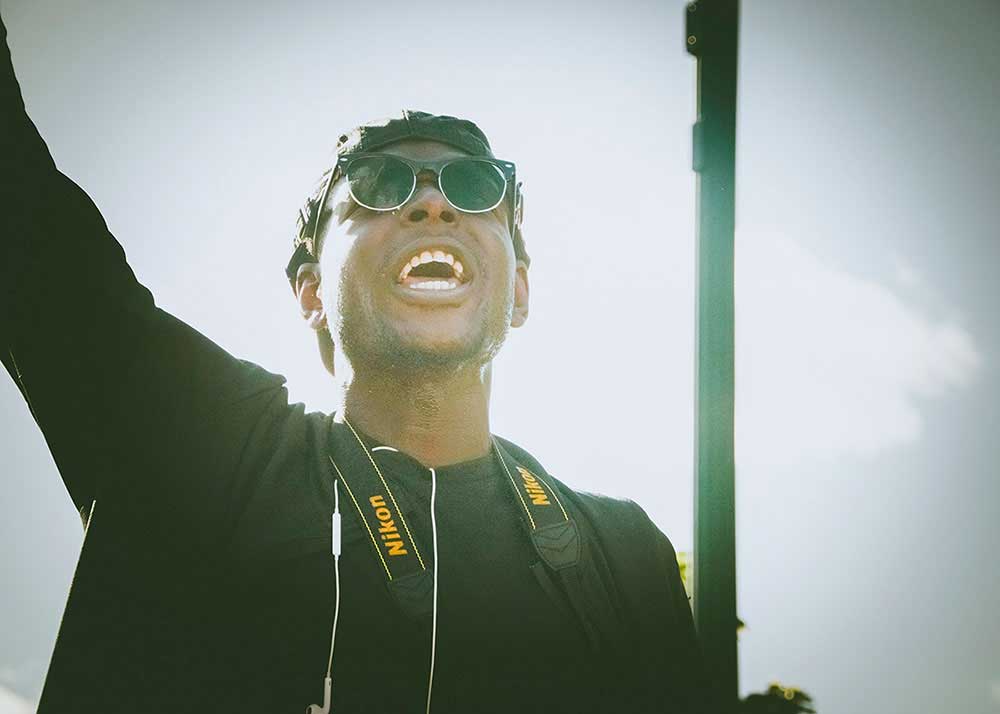 Among the groups that came to support Black Lives Matter was a group of Native Americans, another group that has been treated unjustly and suffered tremendously under the dominance of white people. They were attired in traditional, colorful clothing. They showed up and expressed solidarity and understanding. As they started to perform a ceremony, everyone quieted down and moved aside to give them space. They formed a drum circle and began to dance and chant their prayers.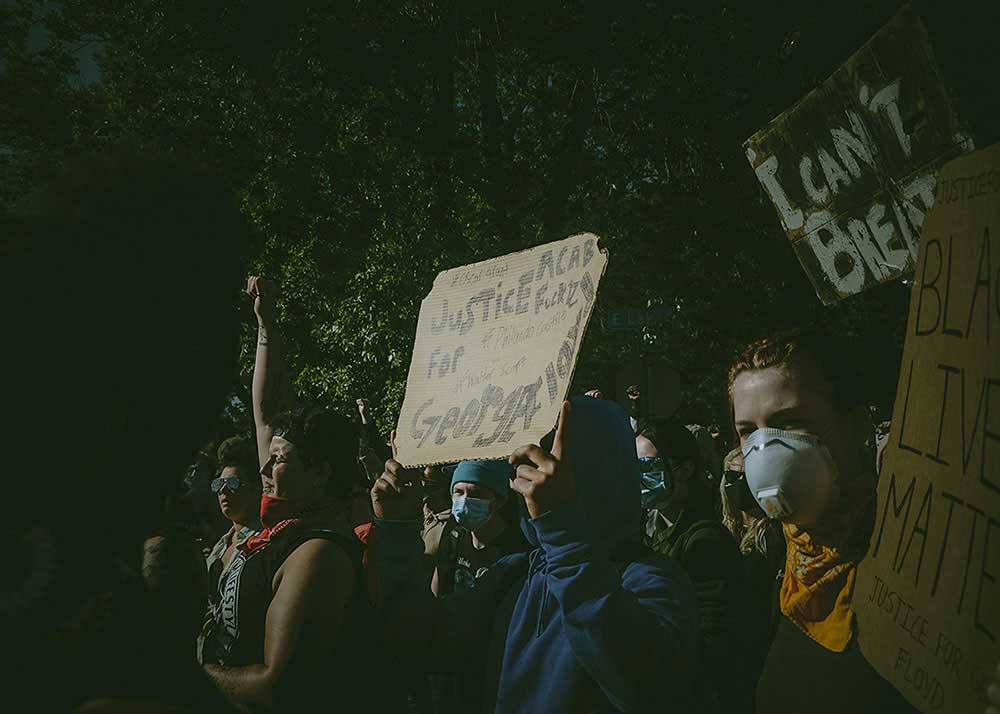 What struck me most about their presence were their dignity, strength, determination and, most of all, peace, with which they communicated a simple but very clear message: This is our land. We understand injustice, and the African American people are our brothers and sisters. 
It was a wave of peace flowing over us all from those who inhabited this country first. With everything that we all had been going through – the pandemic, the curfew, the unrest, the anger, the destruction and the fear – this moment gave me hope. The presence of the Native American community was something we all needed during this emotional, sad time of uncertainty. I started to believe that change was possible.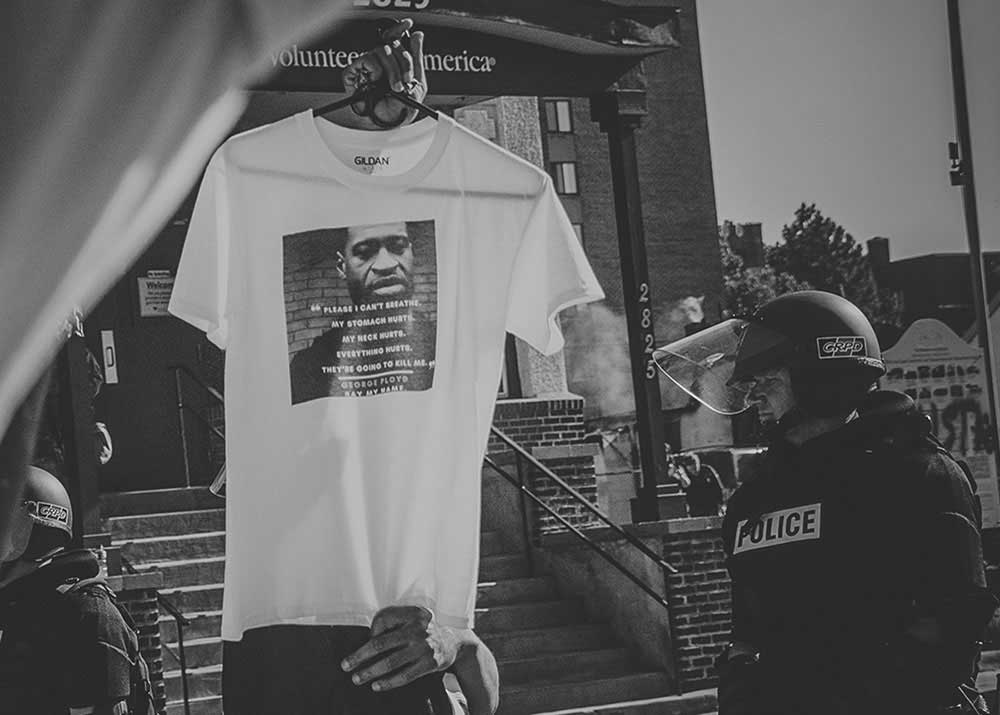 About Manuela Thames
Manuela Thames is a fine art and portrait photographer residing in Saint Paul, MN. Her work consists largely of portraits/self-portraits as she aims to explore the brokenness of humanity, the struggles of loss and grief, her personal experiences with generational trauma, mental health and the consequences of control, abuse and manipulation. Within that she continues to explore the human ability of coping, the strength that evolves out of suffering and our common desire for healing and journey towards wholeness.
Her photography has been described as contemplative, evocative, dark and cinematic, has been published in numerous photographic journals and magazines, and has been exhibited both nationally and internationally. [Official Website]