I was born in 1977, in Warsaw, Poland. I have graduated from High School of Art in Warsaw and Commercial Advertising School in Warsaw. I'm a graphic designer and my work is focused on CD cover design and book cover design, digital retouching.
I make my pictures from the straight will of creation. To show what's inside my mind, share with my dreams and fears. I sell some of these artworks in galleries around the world too. Because I have new ideas all the time I just can't stop creating.
This machine is working like my heart beating. Without breaks. This is my way of life and self-realization. In the beginning it was hard as everything. Since few years I worked on my present position and possibility of doing what I feel is important and creative. Now I choose my clients and project which I want to be involved. Only those which are interesting and inspiring. Those which could fully use my skills and imagination. I hang the bar for myself high and don't want to low it. Without all those thing I could feel unrealized , dull and my life – pointless. I can tell that I feel almost complete in this field, but I know that it's still many things to do. Everything flows and I'm going with it. With thoughts, time, life. I'm still searching for more.
I've always been interested in photography, but In the past this technique couldn't give me wider capabilities to show my visions so I had to preserve them on canvas with help of oil paintings. Everything starts in the early '90 when I began my work with photography of any kind. In the beginning it was ordinary landscapes and architecture. I remember heavy middle format camera with lenses which I took on mountain hiking each time. After this time, my work had to evolve to the more ambitious projects. Since I began my education In High School of art I start to find new techniques In analogue photography, but it was still not enough. When digital age has come (digital camera, digital software for editing) finally I found the way to realize projects and visions which have poisoned my mind since few years. I have mixed passion for painting with photographic techniques which I make until now. Early fascinations of painting and photography have been combined into one piece, with the use of digital tools. It gave me the opportunity to generate unique realities that were impossible to be created with an ordinary dark room techniques.
Most of my work is like a journey to the places which don't exist. Places from my dreams, desire, imagination and fears.
Everywhere I'm going I'm taking my camera with me. It always, somewhere could be this only moment which I want to let through my imagination filter. Place, time, memory. When I'm watching reality I' see this all like through the lens. I see frames, possible pictures, scenes, compositions. In most of cases I know already, in the beginning how I could effect to reality. This is like starting a creative machine right after first sight. First of all is initial picture, after this I create mood on existing photography with help of some light effects or colors, curves or with deep intervention – photo manipulation, collage with different elements which after mixing they become complete work. I'm trying to do this as my best, involving my best skills to create picture which will be not far from my first vision and primal inspiration. Each work is processing of existing places so any observant person can find among them familiar parts of landscape. In creating process first of all is thought and idea. After this I'm searching appropriate elements of composition, places, moments. Very often it's a long time. I still have many projects which have been not realised because of lack of materials. I'm mixing my pictures in one piece from individual pieces taking care of composition and natural looking final effect. I want everything to be done so anyone could distinguish which was real and what's montage. Appropriate coloring, shadows, lights, precise cutting and pasting with help of my WACOM bamboo touch& pen tablet and whole creation thanks Photoshop CS6.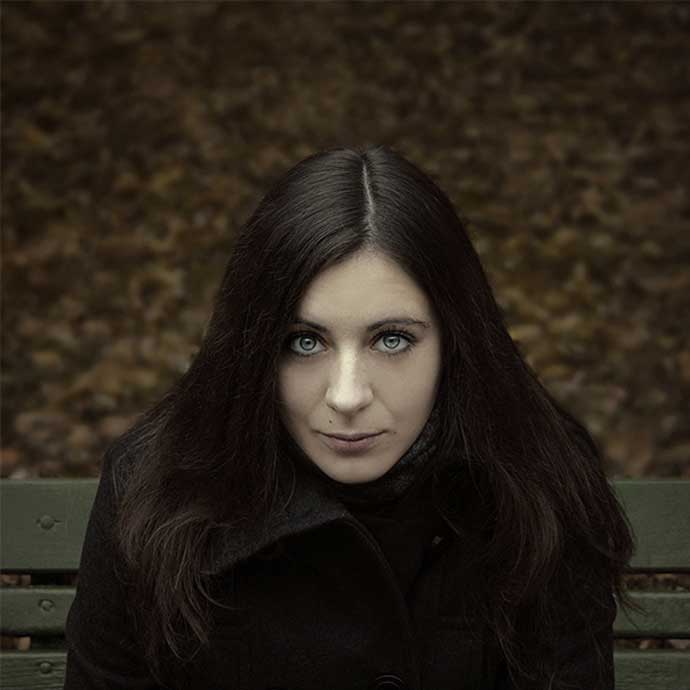 In a matter of theme and mood I usually I move between two kinds of artworks which are the most popular in my gallery. First is inspired by the music which have lot of nature inside, space, air, but otherworldly in the same time. Landscapes in different conditions to show power of nature and landscapes with touch of civilization, but forgotten, ruins, lost to realize how small chances we have against this real power of our planet. Show, that even if we ruin everything this ancient entity will grow on our remains long after era of the human will pass.
Second mood is dark, unpleasant, gloomy and definitive. Barren wastelands, ruins of the modern world, civilization. This vision show us most ruthless scenario, but very possible. I'm fascinated about everything which is linked with this kind of dystopian reality. It haunts me in my dreams and this is why I'm trying to show it through my pictures. During creation I'm listening the music of the same mood. It helps to fill pictures with sadness, morality and warning. Someday, finally we will disappear from this planet and I think it matters if we do this with dignity or shame. First described mood is for dignity, second is – shame. [Official website]
Legal Note: The photographer attest that have full authorization to give consent to the publication of these photos or project and have the authorization and permissions of third parties. Guarantees that you have all the necessary communications of property and you have obtained all the necessary authorizations for any property, buildings, architecture, structures or sculptures appearing in your photographs.