My name is Olivier Borson, I'm 49, I live in Reunion Island, which is a small French overseas territory close to Mauritius and Madagascar. I'm working half time as a photographer, half time as a  Doctor.
My interest for photography dates from my adolescence with my passion for astrophotography. I expanded my field of view and I began to photograph my surroundings. As I used to travel extensively, I always took a camera and used to do lots of kodachromes probably stimulated by my readings in the National Geographic Magazine. I'm inspired by travels, cultures,  and large spaces which bring me naturally to do editorial and landscape photography.  I try to capture and show diversity and dignity, souls and culture of the people. It's probably  helped by my ability  to have compassion for other people . In Landscape, I'm very influenced by Michael Kenna. What I love sharing is the beauty and poetry that can arise all around us. I also like to discover or rediscover  known places as something the viewer can not imagine. The encounters with other artists are also a way to open my mind and progress
I went for the first time to India 4 years ago, for a workshop with Steve McCurry. At that time, I did'nt know India and I didn't realized this country was so fascinating. Their culture is so  different from ours that you can spend hours walking among them without getting tired, and  always be amazed by their traditions.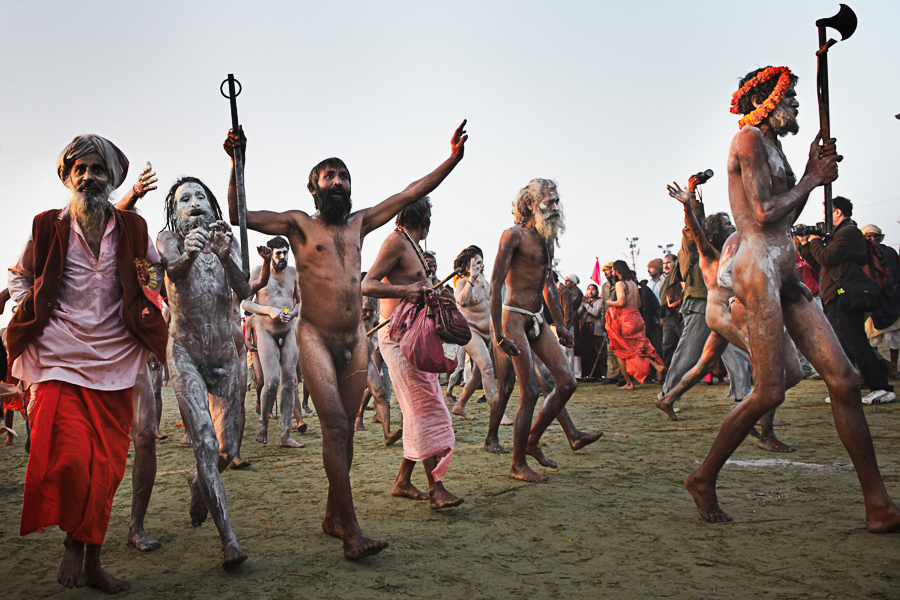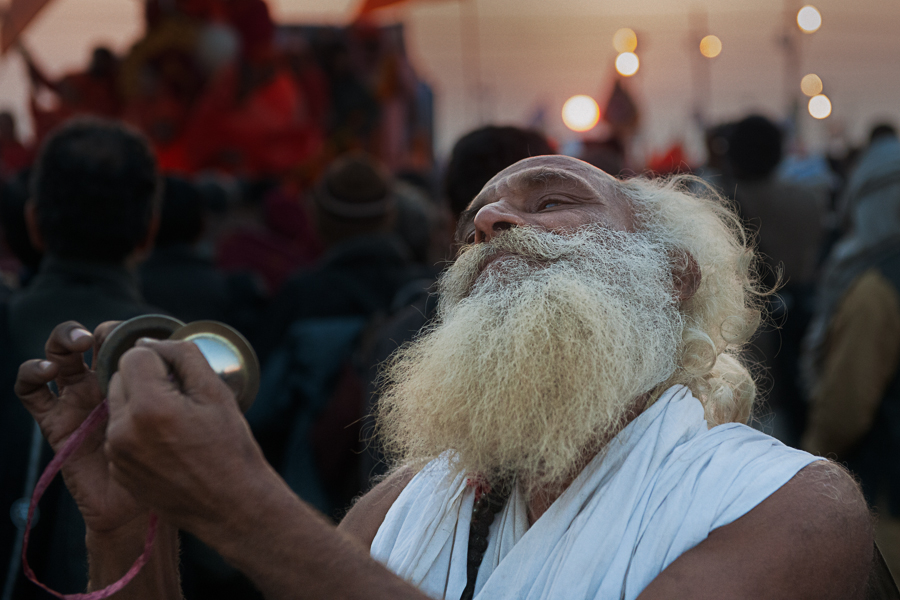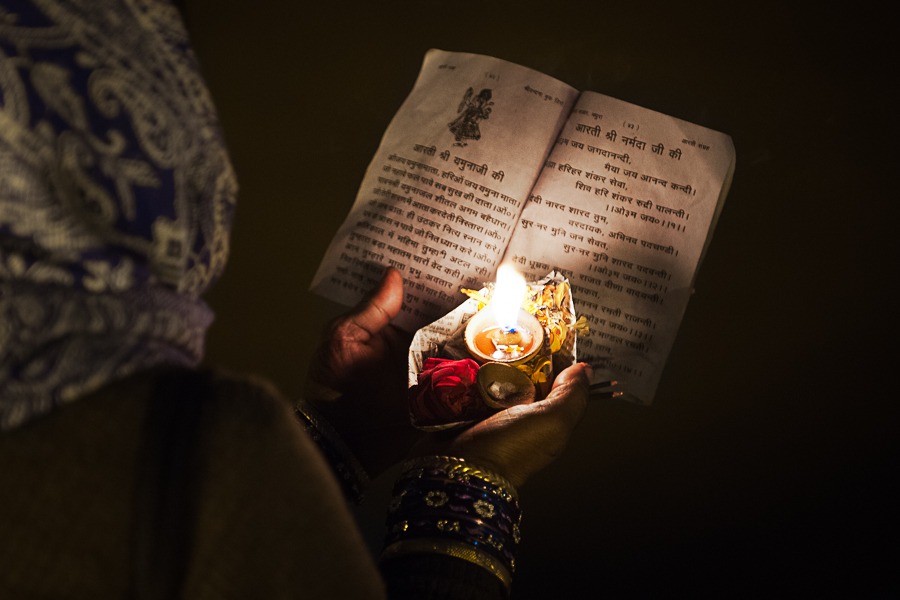 I was in India this year to document  the  Khumb Mela in Allahabad (Uttar Pradesh) . I had to photograph everyday life in this  town : anonymous people, pilgrims, sadhus,  Gurus… everyone who is living, eating and working praying in this area located  between two of the most sacred rivers of indhouims the river Ganges and the Yamuna river .
It was a VERY big event. The authorities expected 100 million people during 3 months. This particular day when I took this pictures,  there were 20 to 30 million pilgrims who  expected to take a holy bath at the confluence of the two rivers.  Unfortunaly, I got lost and I did not manage to go at the hotest point where the sadhus took their bath. So I looked around me and I  focused my attention over the 20 millions of pilgrims that surrounded me. [Official Website]
From Steve I try to learn how to capture and look after a "fleeting, unguarded moment". I try to find the interesting details, the uncommon action, the funny situation that can make my photos interesting. I try to show the details of life and capture a great moment or action.  Thus, sometimes, these people faces are so incredible that You can't be indifferent . They are fascinating  and you can literally read  the experience of life etch on their faces. These are the different aspects I try to show through this work.