When I was younger I used to see patterns of lights that other kids can't see. My eyes would show me a cluster of soft, circular colorful orbs instead of a supposed to be a single light bulb from a lamp post.
Other kids consider me weird because I see things that they cannot see. I was born with an eye condition that filtered my vision with 80 % Gaussian Blur. The world has always been an artsy Monet-styled place till glasses and contact lenses changed the way I see the world. Like glasses and contact lenses, photography also changed the way I see my universe. I see photography as a medium that enables us to see the world in different lights, angles, perspectives and styles. Photography has been a powerful companion that keeps me sane and helps me survive the various stages of my life. My relationship with photography started in college when my friend lend me her point and shoot digital Kodak.  I am self-taught.
We photograph each other. We photograph plants, animals, the street, and whatever seemingly mundane things around us- we photograph our lives. Then years later after I got my first DSLR, I decide to pick a niche and started taking portraits of people. Then my passion for meeting and photographing people grew into fashion and editorial photography.  The story telling and the drama enticed me. There is an infinite room for creativity and expression. Through fashion photography, you create, destroy and recreate worlds and meanings and universes.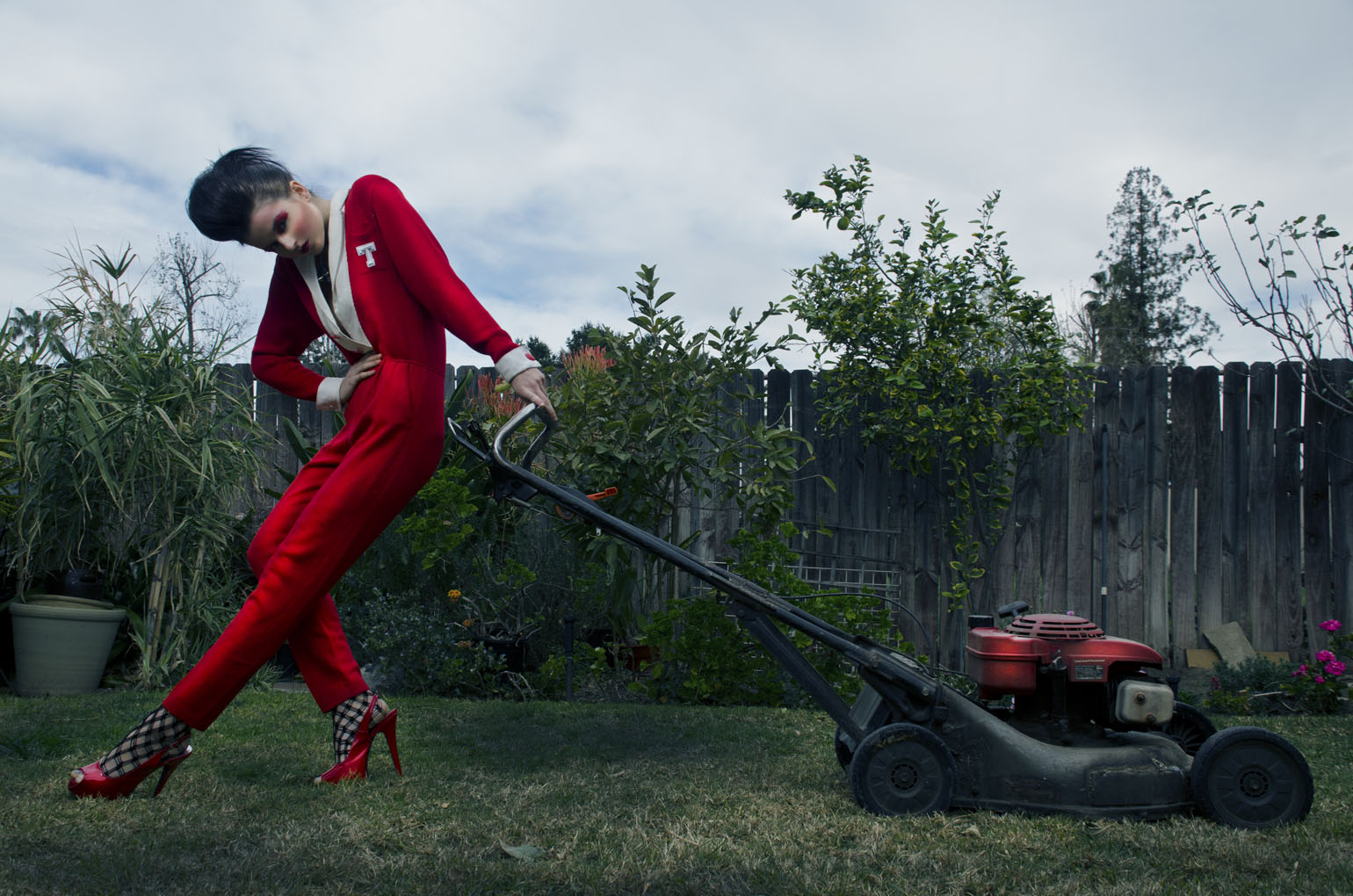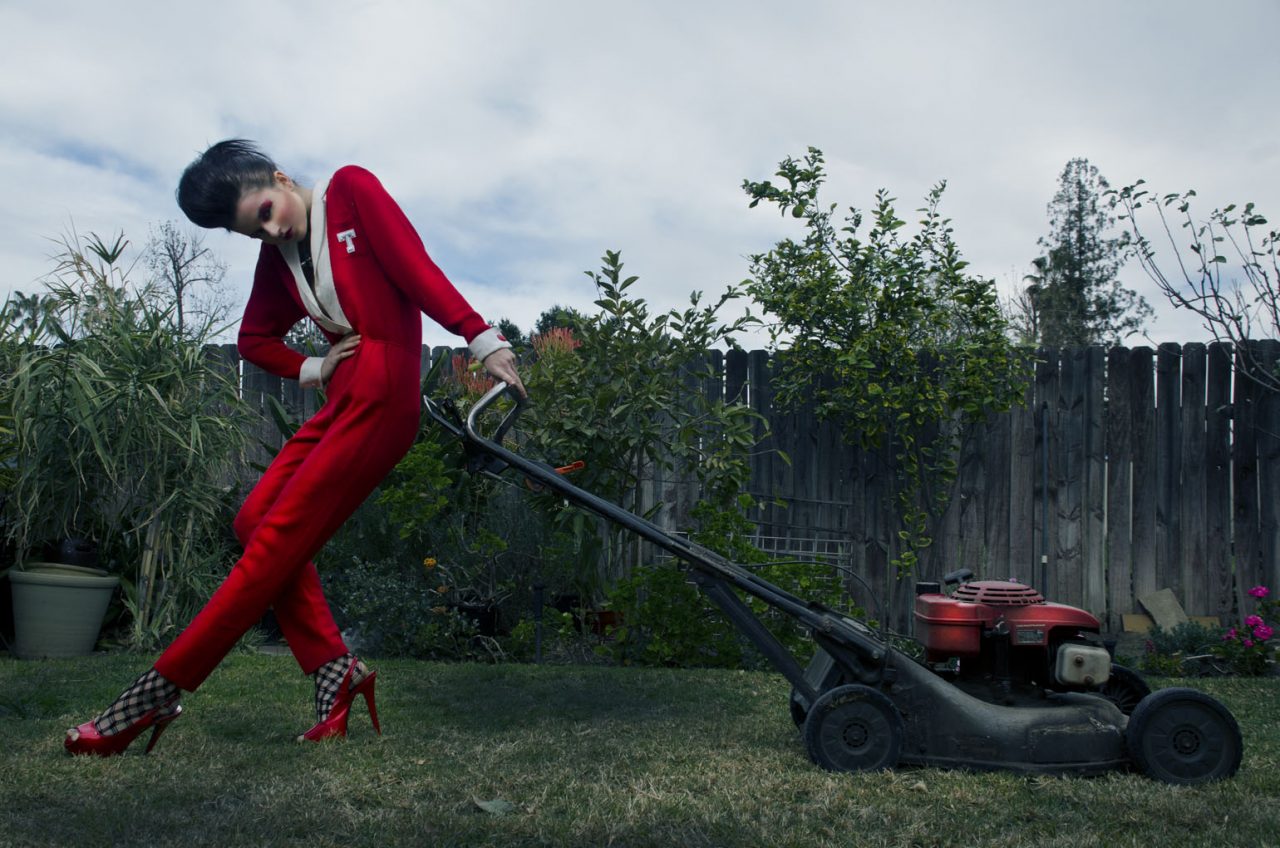 For me, the story will always be king. It is important for me that even a single image could tell a story. It should open windows of interpretations, doors to a vast world of imagination and lead to infinite roads of meanings. So whether I take portraits, commercials or editorials, I always make sure that each photograph captured has layers of meaning. It needs to breathe, it needs a soul, it needs to be alive and be able to convey something to the audience. If you will just be keen enough, there will always be something that could spark your creativity and inspire your passion for photography. People around me, my daily experiences, films, literature, social media, and the internet inspire me.
As Vogue Italia's Photovogue guest curator Marek Milewicz noted:  Irvin Rivera also picks up on the film reference with what looks like stills from a Tarantino. With the influence of Hollywood providing us with great narrative and special effects, it seems only natural that the movies would have a strong and lasting influence on image-makers. Distorted colors, fantastical sets and cool characters seem to be more and more of what can make up a photographers storyboard. (source: http://www.vogue.it/en/people-are-talking-about/art-photo-design/2011/09/marek-milewicz-photo-vogue-comment  )
The two years of doing fashion, editorial and portrait works opened opportunities for me to learn more about the craft. It's been a continuous learning experience of enhancing your skills, learning the tricks and trades of the industry and of course growing as an artist. So far I have met a pool of talented individuals with visions and styles unique from each other- and that is really exciting and highly inspiring.
Bagging the Photographer of the Year award last November 2012 from RAWartist Los Angeles led me to meet lots of talented creatives. It also opened avenues for me to do more fashion editorials to a lot of magazines around the world. So far, I have been published at numerous local and international print and online publications. One of my goals is to be published and get covers at bigger magazines like Vogue, Harper's Bazaar, Interview, i-D, Dazed and Confused, W, V, and many more. Hopefully one day, I could create a project that could stir the minds and hearts of my audience. With the help of my team, I will continuously strive to create something fresh, influential and meaningful. And even though photography is not even my degree, I would always love and adore how the camera strips social status, inhibitions, emotional barriers and moves past the person's soul. [Official Website]
Yes, I was born seeing the world in a different light but photography took it to higher heights of infinite possibilities of creativity that each shoot, each encounter with my subject will always be something  worth framing in my heart.