My name is Yura Kurnosov. I'm a portrait film photographer, living in Moscow (Russia). I love black and white film (6×6).
Introduction to photography had on the children's time. The first camera FED-3. The whole film process, including print, I learned in childhood. Years later, I returned to photography is deliberately, and began to study the portrait, the portrait shoot, as well as teaching (portrait photography)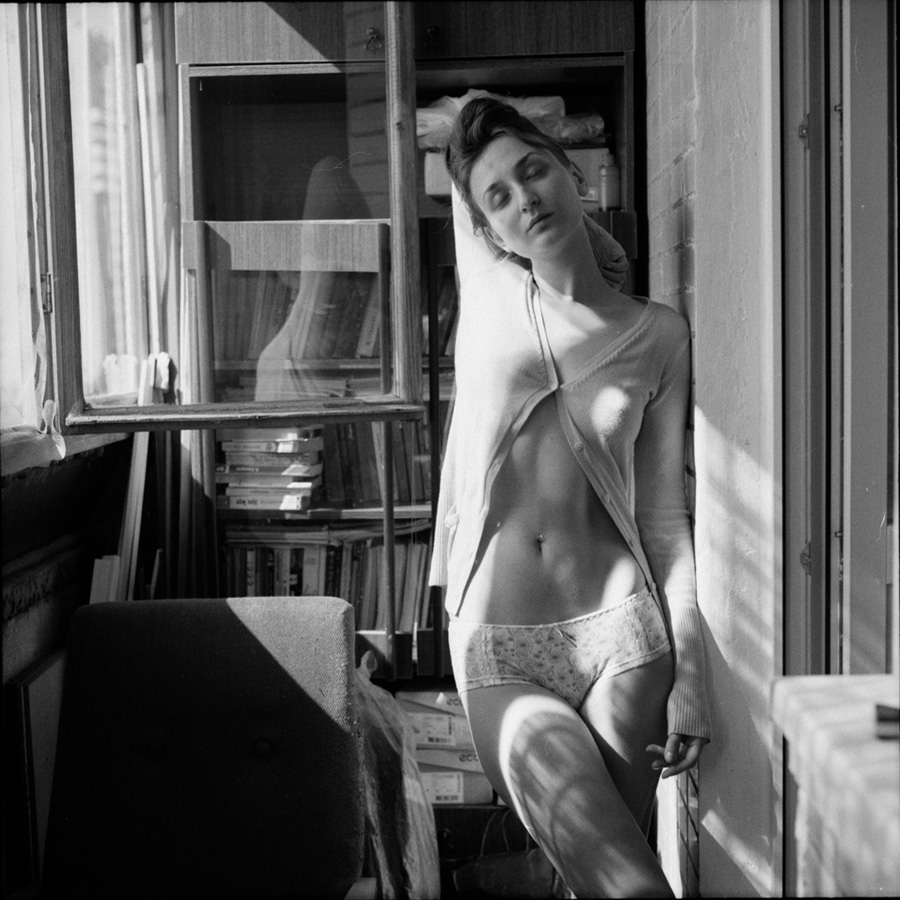 My portrait is just my interpretation of real people. My vision of them. All of them are not models, ordinary people.
Every picture, every person – it's always something new, a new dive, a new acquaintance. I'm trying to see them through my projection, my reflection of the real world. Today they are. Tomorrow they and my portraits will be quite different. For the first time faced with a portrait photo, I admired the work of Richard Avedon, Irving Penn. Today, I do also like the classics. At present, apart from the practical photography, I teach, and I really like it. Share with others who are also passionate about portraiture photography. Who selects the photography as art. [Official Website]

I love black and white film