Photographers without Borders assignment in Tanzania was a humanitarian photo-documentary reportage on behalf PWB and Tackle Africa focused on helping the local community in Tanzania combat HIV epidemic.
My assignment involved making a photo and video reportage documenting the impact of the program aimed at the prevention of HIV infections in rural Tanzania through the establishment of educational soccer camps, the program was initiated and implemented by the Tackle Africa organization.
Based in Tanzania, NGO Tackle Africa's s purpose is to educate youth and young adults on sexual health with a focus on HIV; ten million young adults in the fifteen to twenty-four age group live with HIV worldwide, and they also account for forty-percent of new infections. What makes the sex education program at Tackle Africa so successful is that they use football (soccer), a popular sport in many parts of Africa, to encourage, inspire and engage youth in the importance of sexual health.
"By combining sex education with physical training, their prevention message is better remembered, understood and practiced."
Four hundred and sixty five coaches combine football drills with sex education for over a thousand at risk youth between the ages of twelve an eighteen, providing HIV testing as well. By combining sex education with physical training, their prevention message is better remembered, understood and practiced. Along with Tanzania, Tackle Africa also runs programs in Kenya and Uganda. [Written by Andrew Malcolm]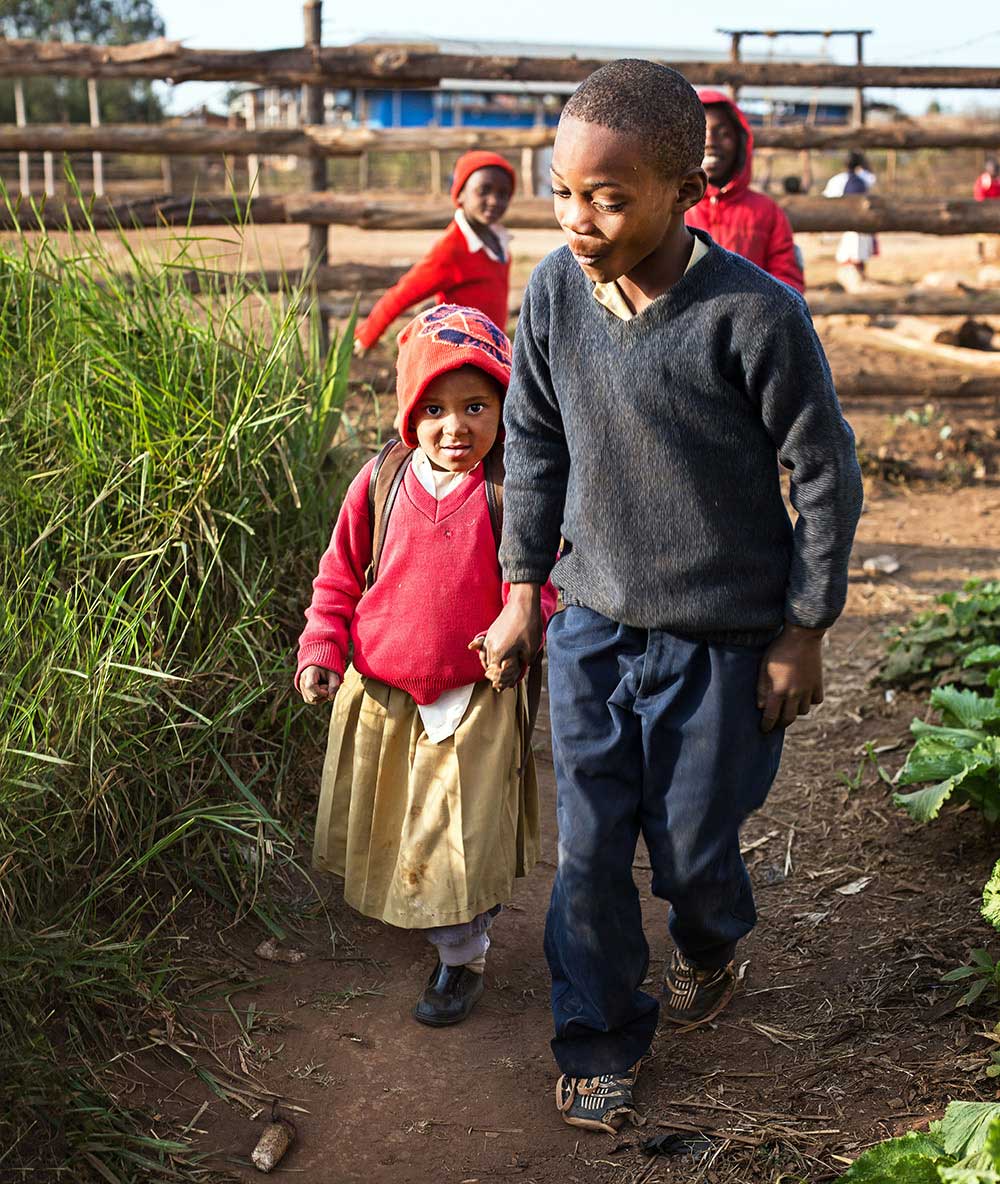 About Aga Szydlik
Aga Szydlik interviewed Yianny Ioannou about Tackle Africa, and documented the charity's work for Photographers Without Borders while in Tanzania. She's a philanthropist with a diverse skill set that allows her to engage with communities in Africa. Aga Szydlik was situated in the southern part of the country for about three weeks in September 2015, and due to her remarkable talent, she was able to pick up Swahili, which is the local dialect in Tanzania (PWB). [Official Website]
About the Tackle Africa Organization
TackleAfrica uses the power and popularity of football to deliver sexual health education to young people on football pitches across the continent.  Tackle Africa trains African coaches to use fun, interactive football drills with inbuilt health messaging with young people in their clubs and communities.
Tackle Africa programs target HIV and related sexual and reproductive health rights issues – including contraception, family planning, gender-based violence (including FGM and child marriage) and girls' empowerment.