Photo Independent, the premiere international photography fair devoted to showcasing fine art photographers, is now accepting applications for its 2022 edition in Milan, Italy.
The leading photographer-driven art fair showcasing fine art photographers, Photo Independent provides a unique forum for the direct connection between photographers and lovers of fine art photography. 
If your goal is to get your work in front of collectors, gallery and museum directors, curators, publishers and an audience that loves photography, Photo Independent is the best fair in the world for you!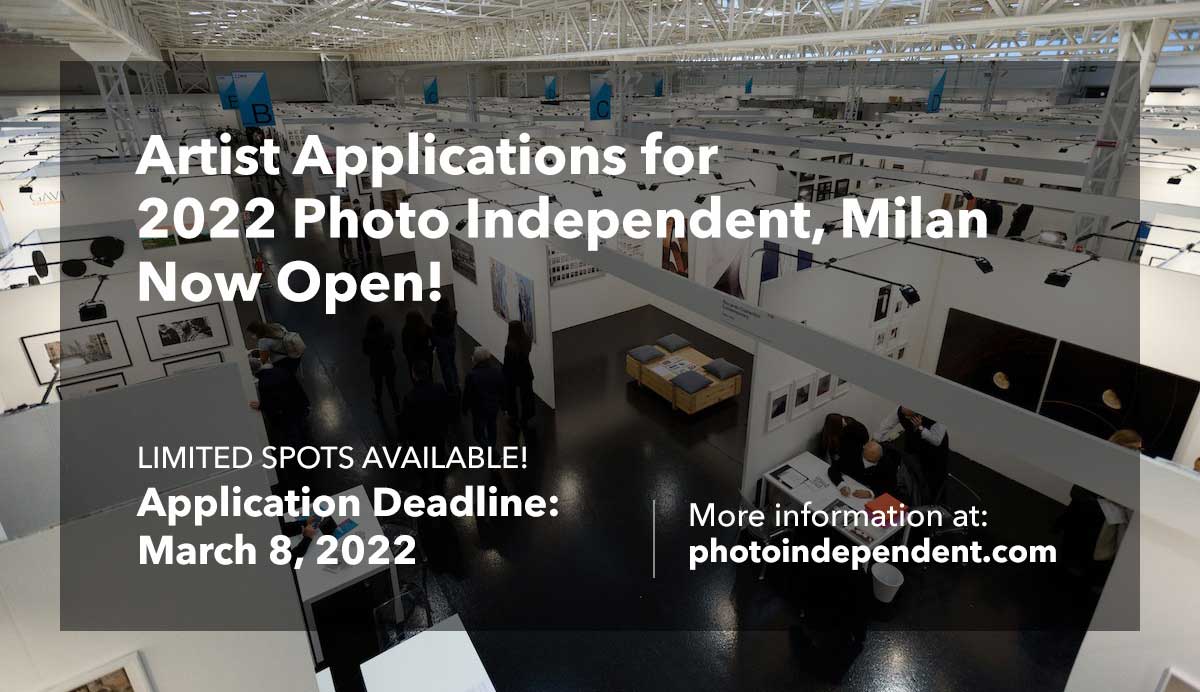 Connect With the European Market
For its 2022 edition, Photo Independent will partner with the MIA Photo Fair, Italy's most important gallery-based photography fair, at Superstudio Maxi, Milan. 
Sharing a venue with the MIA Photo Fair provides enormous exposure for photographers, expanding their ability to connect with collectors and lovers of photography in Europe. Artist Application for Photo Independent 2022, Milan Now Open. Limited Spots Available!
Photo Independent
Application Deadline: March 8, 2022
For further information about Photo Independent and how to apply to exhibit, visit: