Pavel Gospodinov is a travel, cultural and documentary photographer / videographer with passion for story telling.
Pavel has an extensive background in non-government and international development sectors with about 10 years of experience in managing, supervising and consulting for large projects (UNDP, Global Environment Facility, European Commission). For the last 5 years he has been working in parallel on documentary photography projects, which he perceives as a natural extension to his work in the non-government and development sectors.
Pavel's documentary work focuses on social, environmental and cultural issues and subjects like brick, ship-breaking and tea production industries in Bangladesh, slums and poverty in Bangladesh and also on themes that communicate a strong sense of place and cultural awareness. Pavel's photo/video projects often reflect his background in non-government and international development and explore issues related to the human condition and natural world. Photo essays – http://pavelgospodinov.com/category/stories/
Recently, Pavel started to work more intensively with video and multimedia, combining photography, audio, video, and the web (http://pavelgospodinov.com/category/video/ ). In the future, that will become a significant part of his visual story telling projects. Currently, Pavel's image archive contains more than 3,000 selected photos, mostly from Bangladesh, Egypt, Morocco, India, Bulgaria and Europe. Pavel has been always in search of a visual language to enhance human development with emphasis on cultural identities, inequality and environment.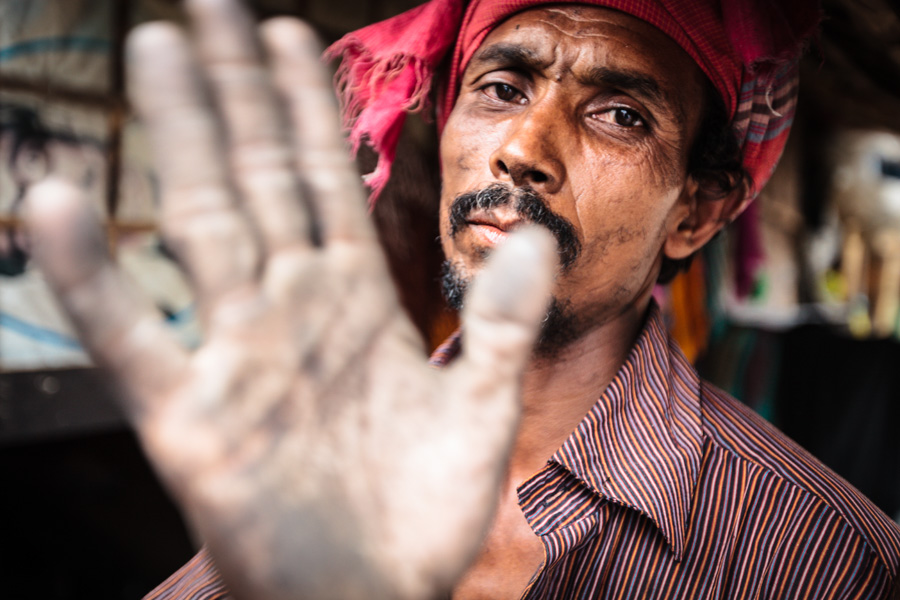 Bangladesh Photography Project
The project explores and documents some of the most important social and cultural issues of the country. This is a long-term initiative, aiming at presenting the places, people and their stories as truly as possible.
The project included a trip to Bangladesh (April/May 2013). Here are some of the most interesting parts of it:
Tribes of Bangladesh
Although I was not trying to be encyclopedic to the extend that I was cataloguing every different tribe or every different village or place, I wanted to try to give a detailed picture of the tribal population in Bangladesh, more specifically in the Division of Sylhet and Chittagong Hill Tracts. I succeeded to document in details 8 tribes, some of which live in the remote areas of the Chittagong Hill Tracts, an area with limited access near Bangladesh-Myanmar border. Photo story: http://pavelgospodinov.com/tribes-of-bangladesh/
Chittagong Ship Breaking Yards
Chittagong Ship Breaking Yard, located in Bangladesh, is world's second-largest ship breaking area. The ship breaking takes place in the Fauzdarhat area along the 18 kilometers (11 mi) Sitakunda coastal strip, 20 kilometers (12 mi) north-west of Chittagong. Photo story: http://pavelgospodinov.com/chittagong-ship-breaking-yards-chittagong-bangladesh/
Bangladesh tea industry
An important part of the projects is dedicated to the tea estates and tea industry of Bangladesh, concentrated mostly around Srimangal. This is a picturesque hilly area covered with tea estates, lemon groves and pineapple gardens. A large portion of world's highest quality tea is grown and exported from Srimangal, hence it is called the tea capital. Photo story:  http://pavelgospodinov.com/tea-gardens-around-sreemangal-bangladesh/
The slums of Bangladesh
Bangladesh is a country of about 146.10 million of people containing nearly 5.3 million of slum people. Photo story: http://pavelgospodinov.com/karwan-slum-in-dhaka-bangladesh/
More details about my Bangladesh Photography Project can be found here – http://pavelgospodinov.com/bangladesh-photography-project/
The image collection contains about 2,000 images (http://pavelgospodinov.photoshelter.com/gallery-collection/BANGLADESH/C0000big0SCktB0g ) and the video collection – about 80 video clips.
A photo-book about Bangladesh
I just have finished my photo book about Bangladesh, which contains 11 photo essays (text and photos), 117 photos/ 50 locations, objects, themes, 8 photo techniques and a lot of useful information about the country. More information – http://pavelgospodinov.com/a-photo-book-about-bangladesh/
Legal Note: The photographer attest that have full authorization to give consent to the publication of these photos or project and have the authorization and permissions of third parties. Guarantees that you have all the necessary communications of property and you have obtained all the necessary authorizations for any property, buildings, architecture, structures or sculptures appearing in your photographs.