Alexander Mendelevich was born the Northern Caucasus region of Russia in 1979. From the first meeting with the world of photography 20 years ago, he felt that the reality and the image in the photograph are very similar and at the same time different.
Photography immediately fascinated him, with its process and result. It was interesting to look through the viewfinder; the world seemed like its own.

Later he moved to Israel. Obviously, the camera came with him. But the type of photos he'd shoot back then was very different from today. He took many nice photos whose only essence was formative aesthetics, and maybe a little surreal. Another pretty picture and another pretty picture… He had a feeling he's going over the same mistake and every time he felt that he's missing some important element.

The change of view on photography came during his studies in the Academy of Art and Design, Bezalel in Jerusalem. While studying in academy he understood that photography has long been more than just 'catching the moment', and now requires intense intervention from the photographer. The truth behind the image has always been too far away to be easily caught. The important thing he learns in academy is the consciousness towards what you're doing; and staged photography allows him more control to make the occurrence sharper, to create a reality, where you can feel every detail, where time of exposure is transformed to something permanent. It is like to compress whole life into a single everyday situation, and turn emotion and feeling into an object. Repetition is one of the tools Alexander uses to develop a series, to emphasize the details and moods that repeat in every photo.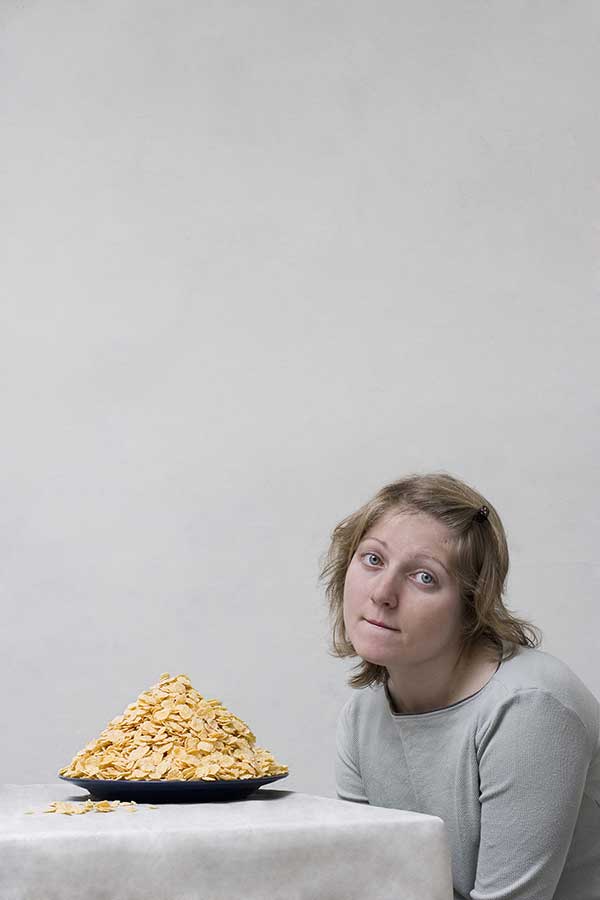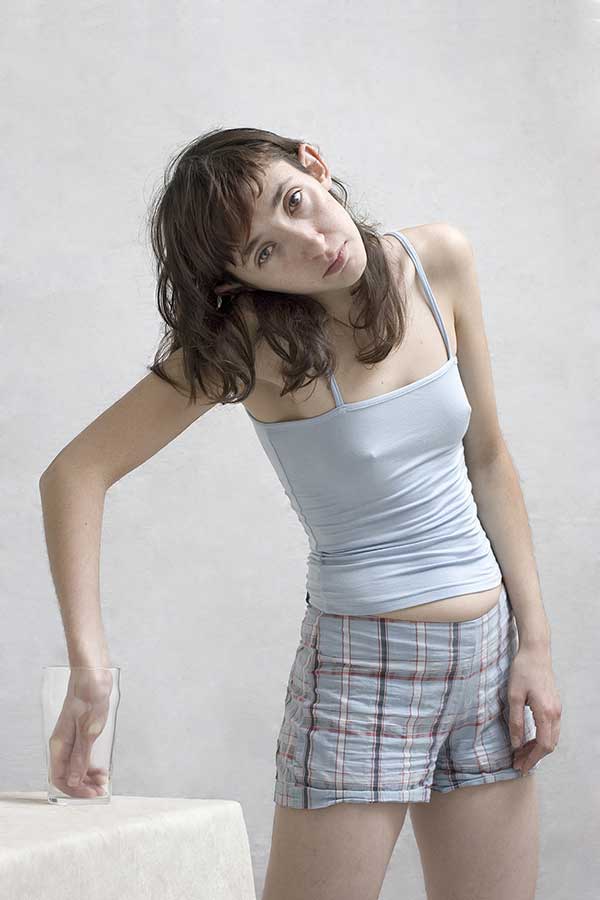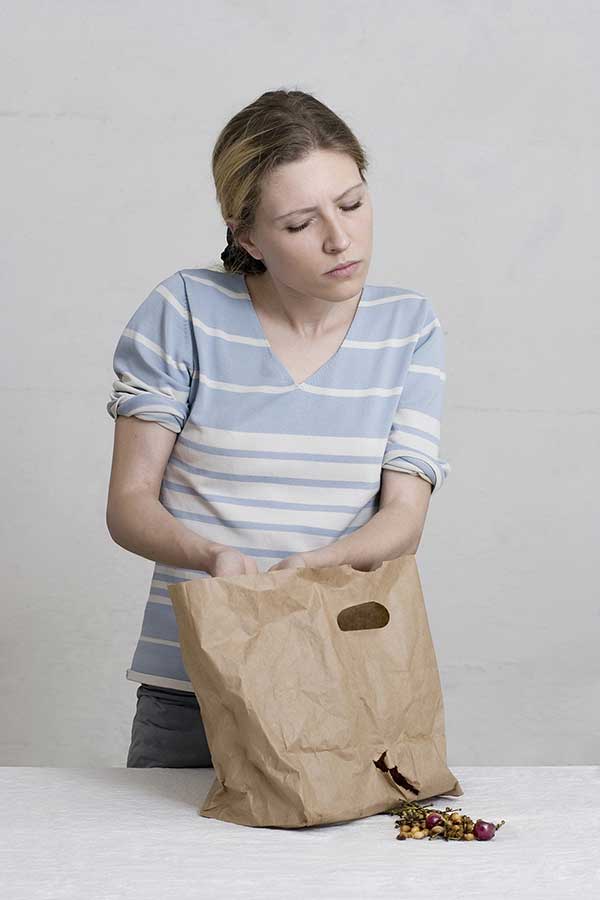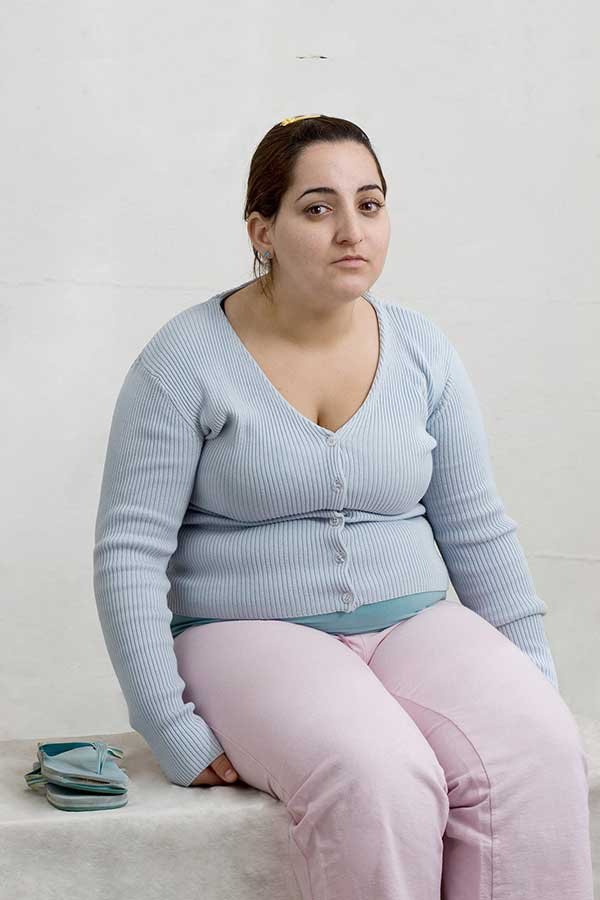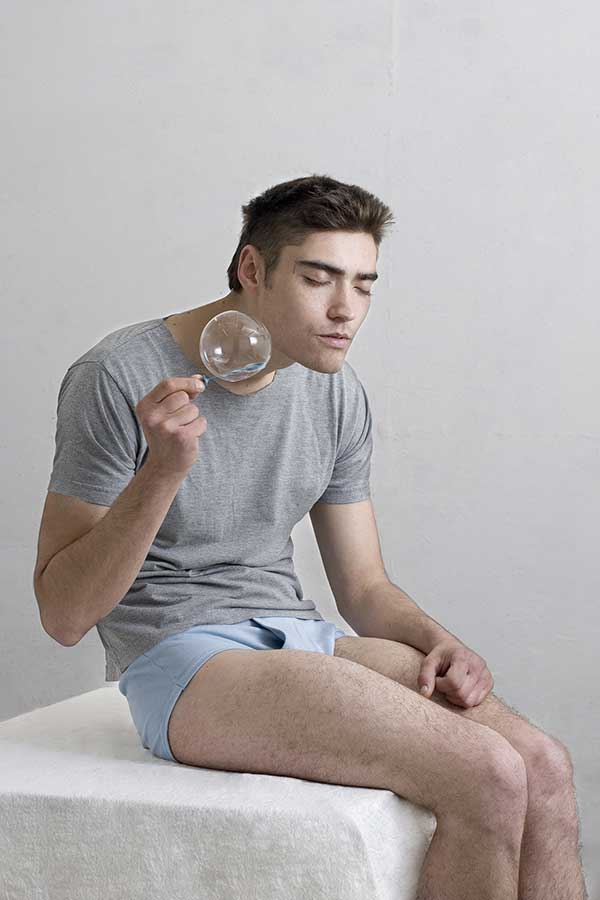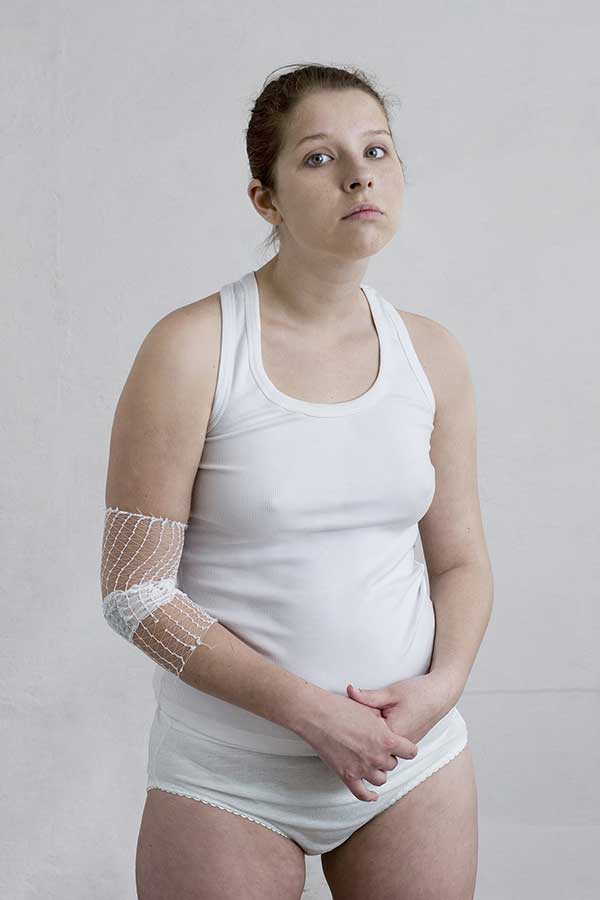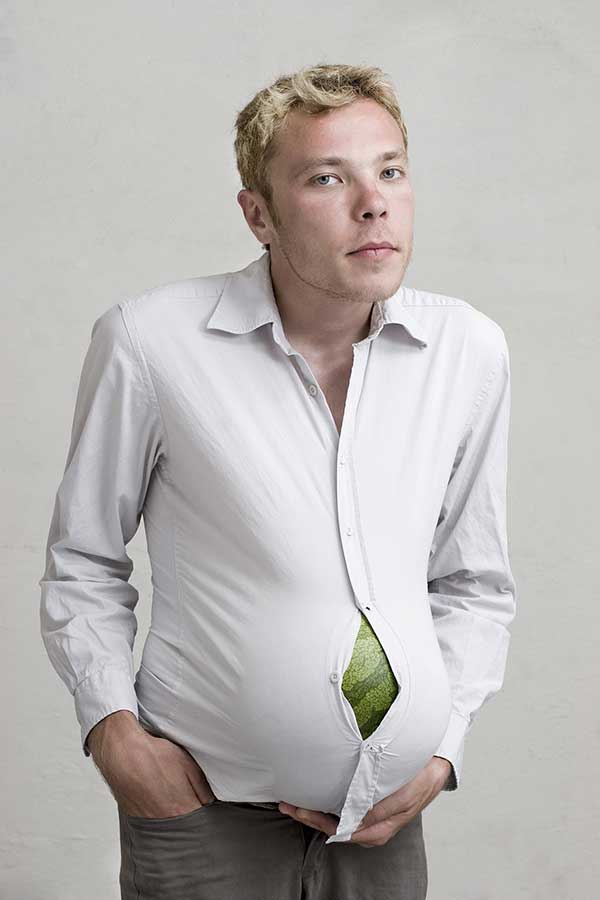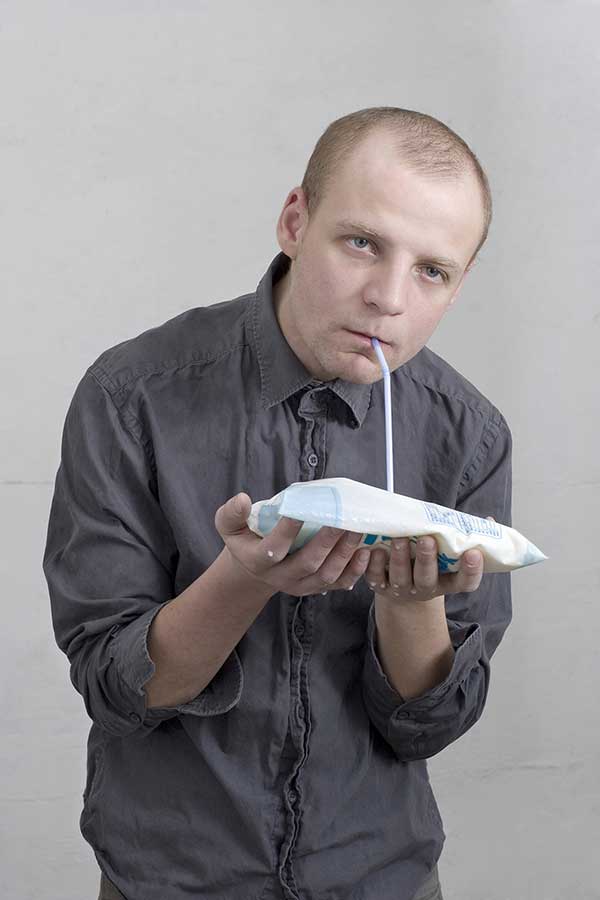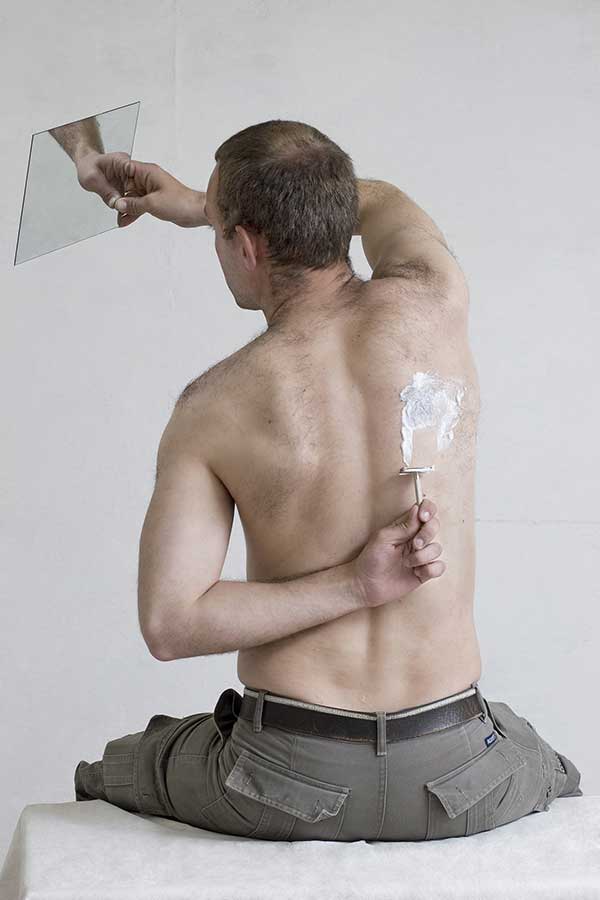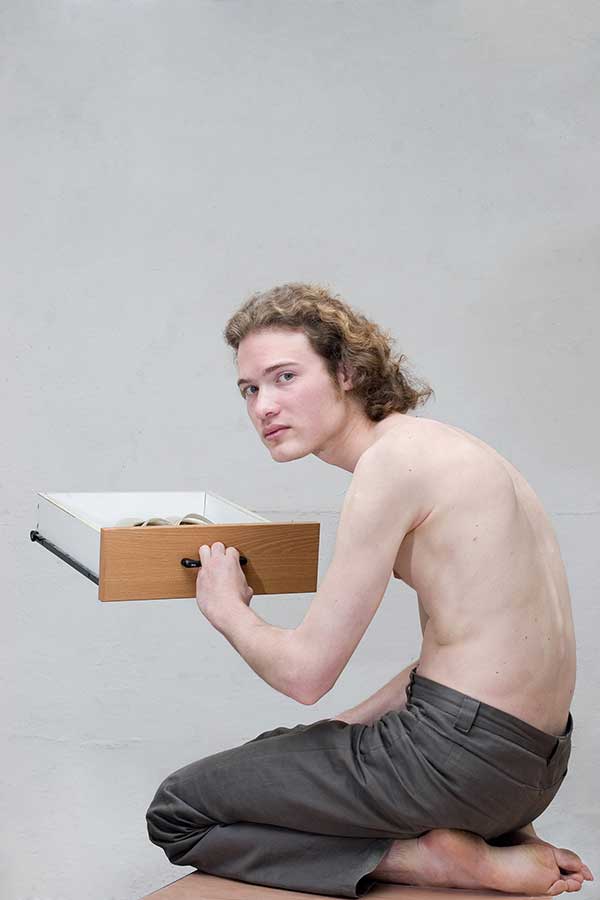 Since graduation, he regularly took part in international exhibitions and festivals such as Japan Media Arts Festival where he won excellence prize, Wiesbadener Fototage, Festival of staged photography , where his photos were represented in Aktives Museum Spiegelgasse fur Deutsch-Judische Geschichte. Alexander also repeatedly became a finalist of Emerging Photographer Fund by Burn Magazine, curated by Magnum photographer David Alan Harvey and where his photo essay was published several times. His works are also been exhibited in group shows in Russia, Albania, Czech Republic, USA, Canada, Australia, Israel and Hungary. The main theme in these works is young people who are about thirty years old which can be referred to the middle class; they are kind of survivors, torn apart by typical modern reality, where they are between livelihood and studies, banks and dreams, trends and personal style, fashion and war, and so on.
It's possible to tell that through photography he explores the limits of normal and its nuances, challenges beauty concepts and existing clichés. For him, to make photography is to look for an existence, a story in everything, to transform moments that he sees, thinks, feels and dreams into a visual representation. Is this a reality or his attitude to reality? He doesn't know. Photography has a stunning paradox to combine documentary and trickery; and if any fantasy comes from our world, so everything is real, at least feeling, and that's what matters to him.
One of the interesting things he discovered through his studies in the academy is the understanding that, with time, photography changes, or more precisely, that the view towards photography as a media, as instrument, as entertainment, as art piece and as document changes, as well as its value. And this is a lot to think about.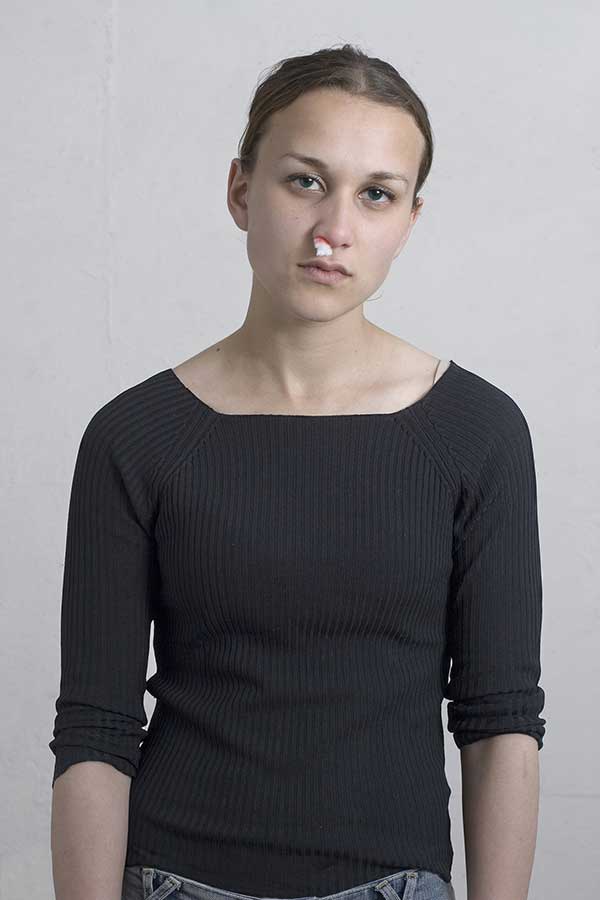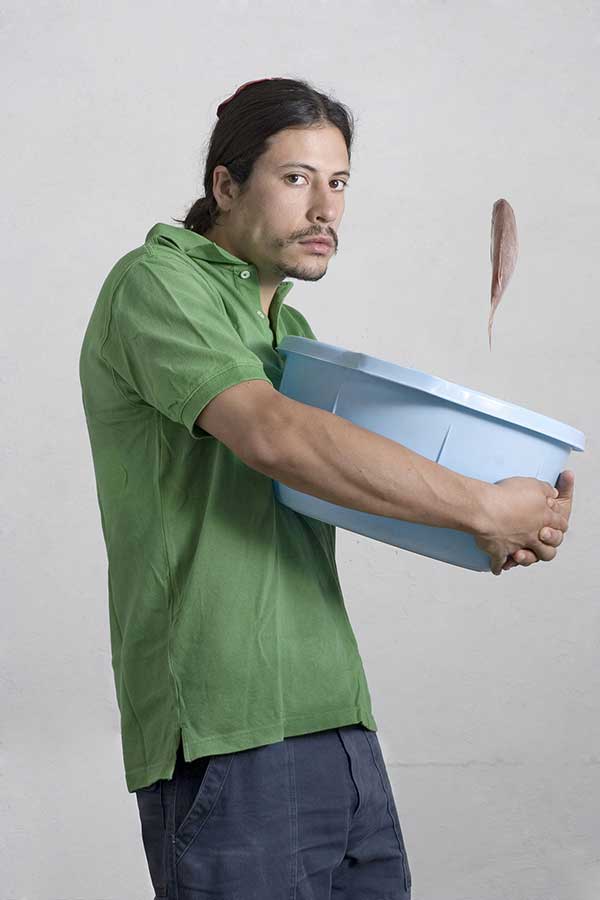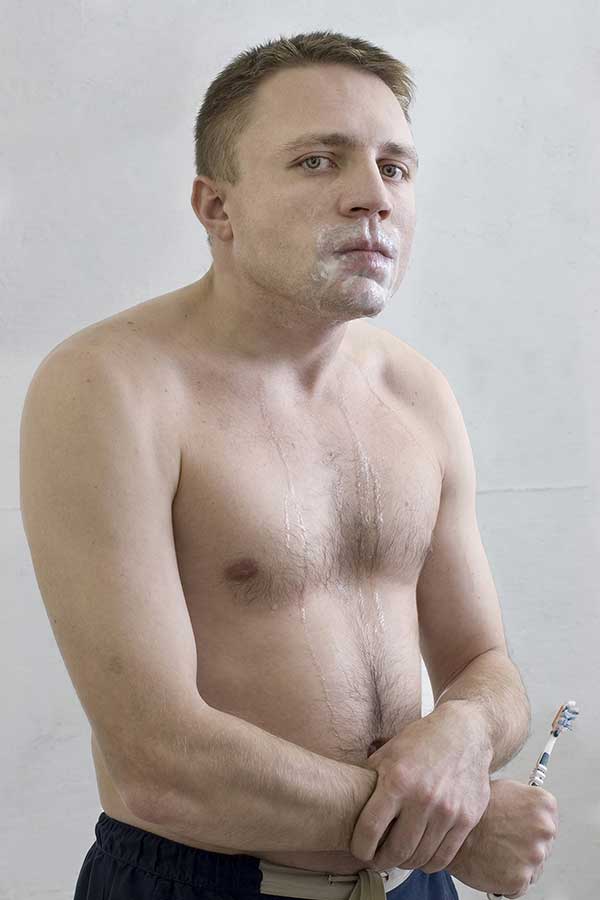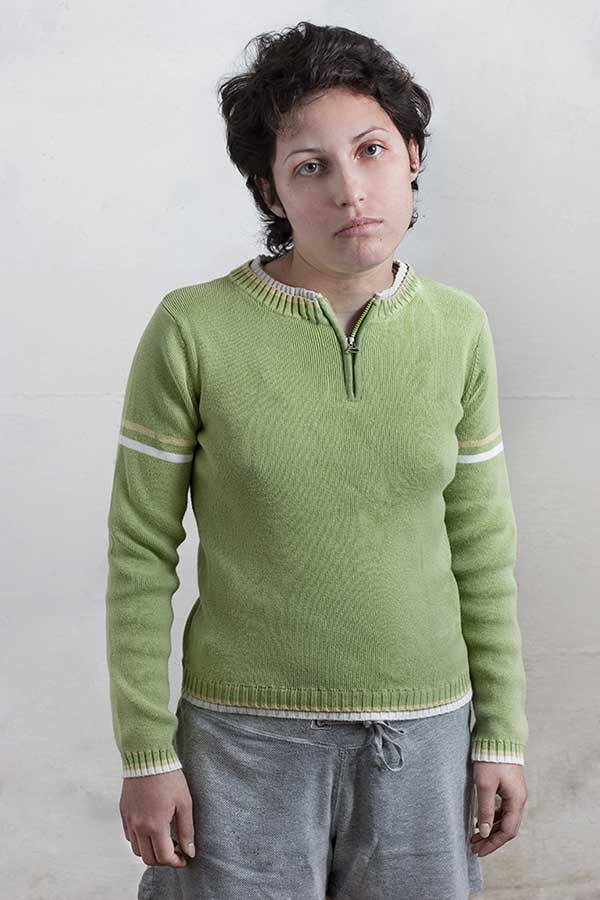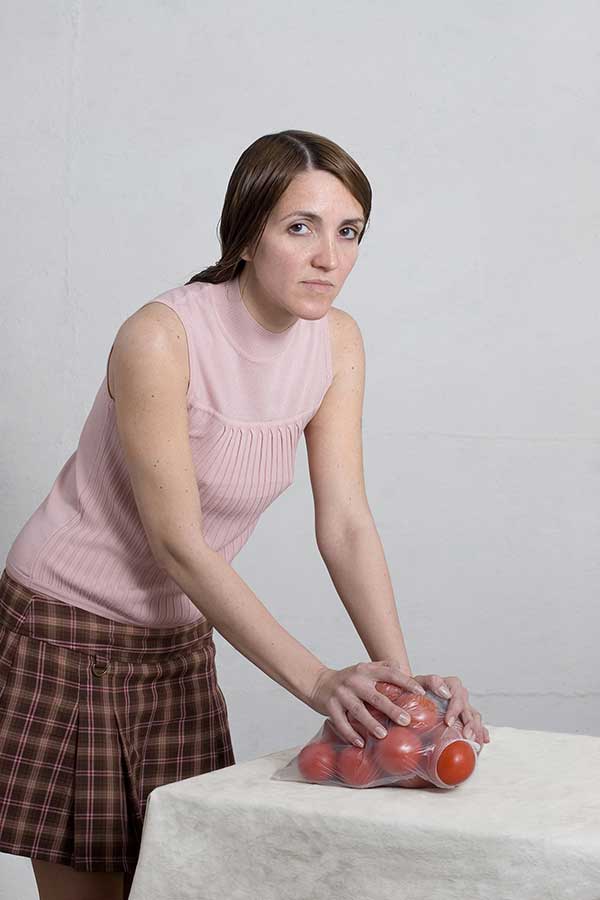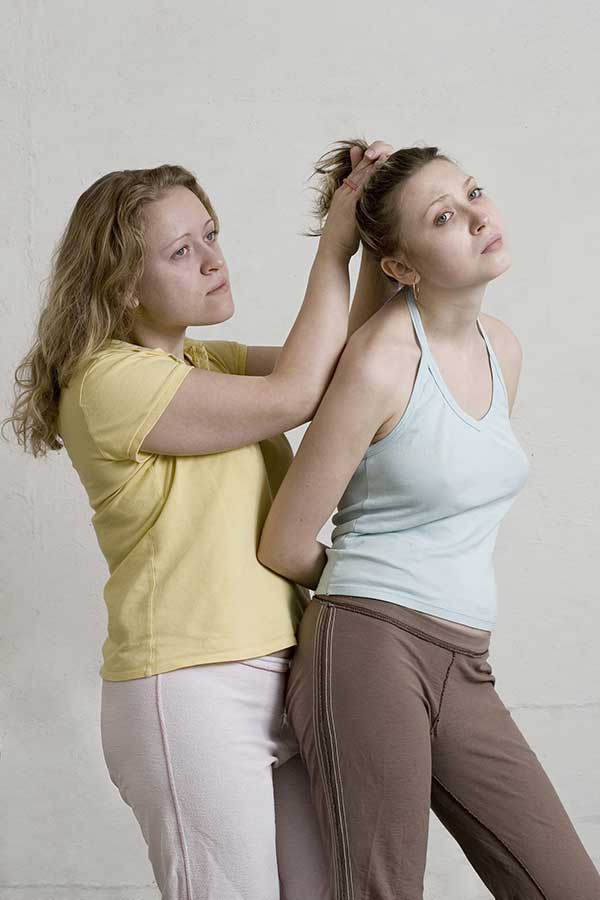 Once, Alexander came across a Chinese definition of imagery. The imagery is defined as follows: there are three mirrors, which reflect the people. The first is how you see yourself, the second is how others see you and third mirror reflects the truth. He likes to imagine that the third mirror is a mirror of the camera.
On Alexander's opinion environmental images of reality should disassemble, assemble and sift through it, and only then the most incredible fantasies and exaggerations will grows into sense of authenticity and truthfulness.
Often it seems that all our feelings are being repressed into one superficial facade. This facade allows only one type of beauty to imply on perfection. But there is a different existence, one where imperfection is, in fact, perfection. Alexander is looking for this perfection of humanity and for a space where one can leave the standard representation of the portrait image.
Some of his projects describe an "outside" state. He put the occurring in the field of fantasy, of an "incubator" – the place where emotions, pain, vulnerability and experience are naked, where situations are somewhat absurd, associative, where they echo childhood, and question female and male nature. A play implying the contact with object functions as a search, a test and discovery of various thresholds of the sensuous and an exploration of relations with one's self and the environment.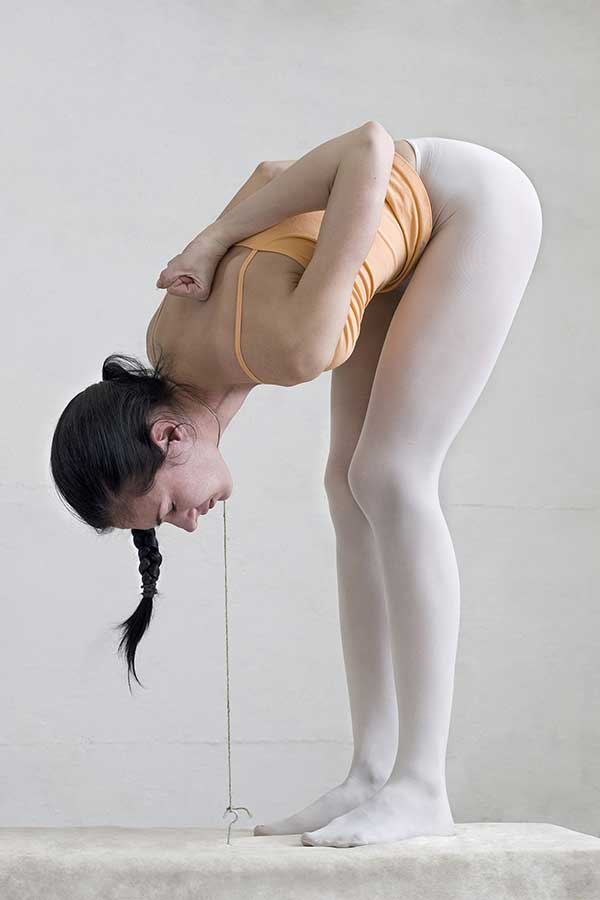 The contents of the image can be a drama, as in literature. You can see beauty as something that's full of substance and emotion, which exists in every place and every time. Around us there is plenty of tension, plenty of drama, as well plenty of love and humor, a lot of people, and each of them is the hero of their own lives and experiences a unique and yet common experience of life.
He thinks it's important to be open and be able to see what is usually taken for granted, which means to learn how to discern the flow of an individual life, the subtleties and deviations, and try to combine them, to manipulate their different components; objects, symbols, history, prejudice and personal experience. With these tools you can make your point of view. The still image starts from the mind, and the camera only registers it in the physical world.
Alexander builds the space where components that define us as human beings are intensely put together. In these photographic scenes our pain, vulnerability, desires and fears are shown through distorted bodies and a bit absurd situations.
Any media, any creative act is an assemblage of certain information in a certain dosage… because you're trying to put together, into one situation, the full volume of life, honesty and emotion from the surrounding world. He performs a kind of ritual, and he thinks this ritual creates a basis for a conditional reality. He often use a distortion; when you distort, you can also define what is normal, to compare and to see the border. It's like understanding what's beautiful only after viewing what's ugly.
In his photography, distortion is used as a trauma, a shock, a pain that in still imagery becomes an open wound, a suspense that goes on and on. The uncomfortable situation and the position of the body takes away the secure, certainty sense of things, makes them more weak and vulnerable and allows them to open up. In the end, the absurd and exaggeration in the image creates a kind of dialog with the absurdity of the world and opening by this a new way of looking at things. Alexander sees it as a documentation of some universal human condition through intensifying moments we don't give much attention.
It is known that manipulation inherent in staged photography is the integral part of the photography medium from the very beginning; as well as the undeniable ability to fix all that is in the frame. Although photography is what we see in front of the camera, in order to give the same "physical and emotional experience", for him it is not enough to document or copy what you see. Imagery is a type of crossing between deceit and concealment with the real and documentary, and the truth is somewhere between them; and maybe that's why photography is perfectly integrated into the modern world.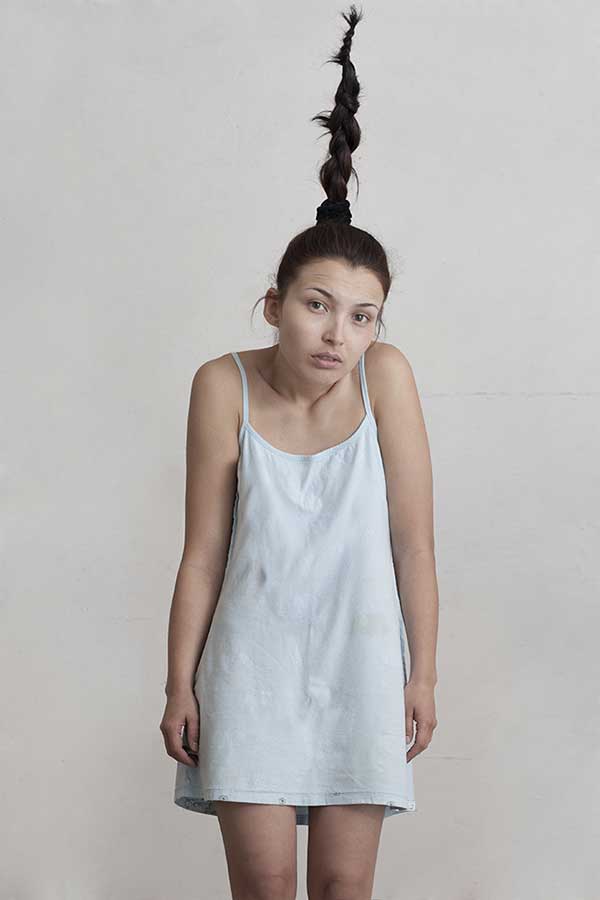 There is also the lack of fulfillment from the conventional way to represent reality through photography, and the always present wish to change, do differently, to make the world weirder. Alexander wants to create the space where he asks questions and plays with options for answers. If he has in the frame some strong stereotype or some strong symbol, he tries to neutralize it, to show it in absurd light, it helps him to be free from definition and meaning, and to put it at the background, like a part of history, like a fact, a life condition, and to combine it with ordinary things, to build new connections, to make reconstruction of meaning. So, for him, photography is like a song that about beauty and drama that can be noticed in everyday routine life. [Official Website]