"Outer Dark" is summed up in Mark Twain's phrase that says "Everyone is a moon, and has a dark side which never shows to anybody".
This project is an intimate journey, a journey that requires a certain courage because looking inside is never easy. The search for a balance between light and dark, between tension and peace in a silence that is noise deafening. Along the road of life the mind gets lost in illusions pareidolytics and then rediscover herself more lucid and aware than ever. Sometimes the darkness we have inside surrounds us, knowing how to manage certain states mood can become an opportunity for growth, transformation and lighting. Darkness is not necessarily negative or positive. Depends how you live it and what you do with it. It can be a challenge or an opportunity, a pain or a joy. The important thing is not to be afraid of it but to face it with awareness and courage.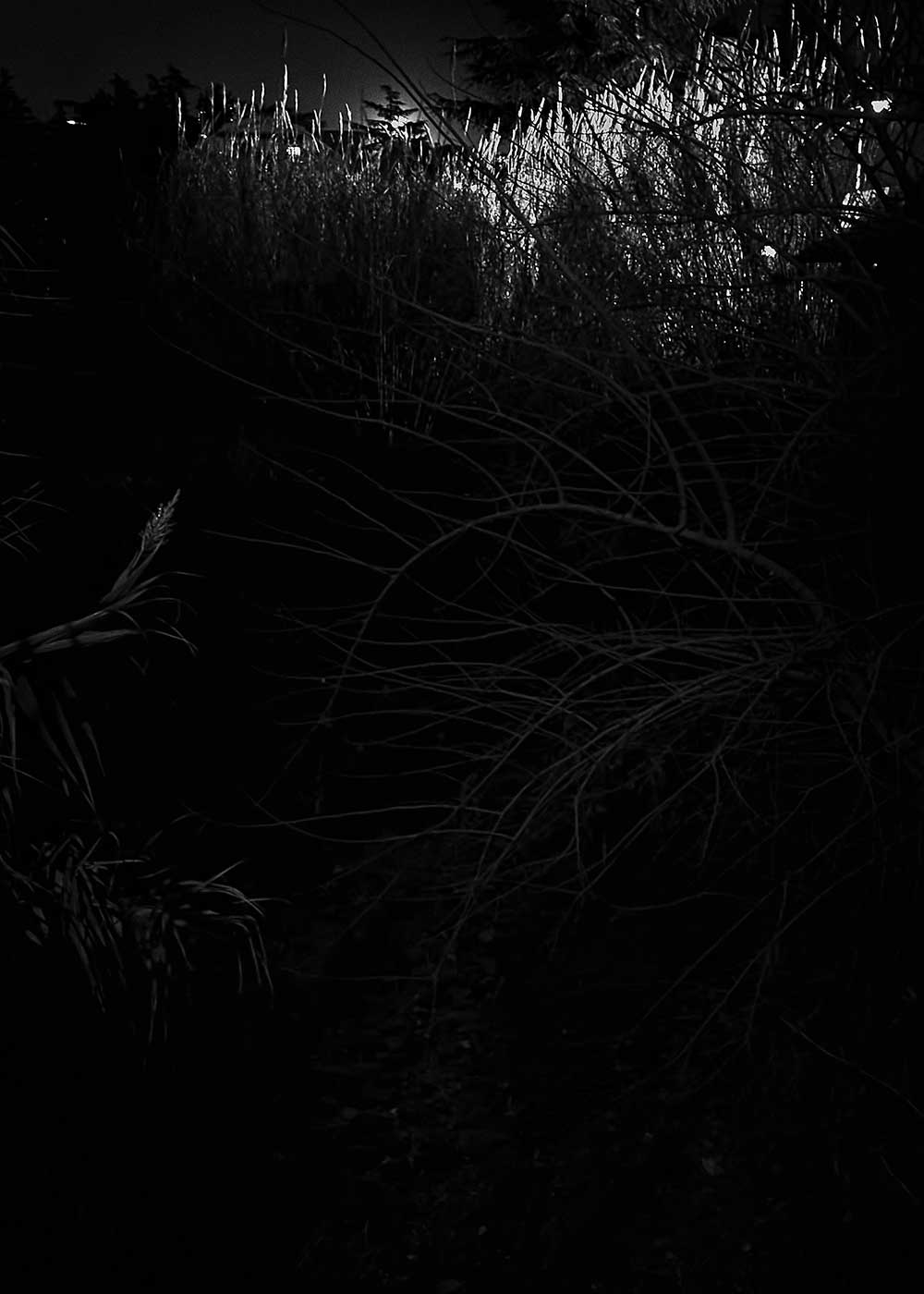 About Sandro Matarrelli
Sandro Matarrelli was born in Switzerland on 8 June 1976 from Italian emigrated parents. He spent the first 10 years of his childhood in Switzerland. Back in Italy, the difficulty of having to overcome the trauma of a new life leads him to develop a certain innate propensity for everything related to art and creativity. However, he continued his studies following another great passion of his, technology, graduating as a computer expert. After that, having to carry out his compulsory military service, he decides to enlist as a volunteer in the Italian Army, a choice which then became a life given that he continues to serve as a non-commissioned officer in the Italian Army to this day. His work has taken him to the main theaters of war over the last 30 years, bringing together and understanding, among other things, people, cultures and realities that have enriched his personal experiences.
Although he had always been fascinated by the world of images, the encounter with actual photography is recent. In the summer of 2019 he decides to enter the world of photography with personal studies and then enroll in a basic course. From there he never stopped, first following an advanced course and then completing his studies with a professional course. The passion and desire to explore the world of photography push him to constant updates through various courses and workshops, which have shaped his natural propensity towards the world of Street Photography. In 2022 he joined the Magazzino 120 and Collettivo 42 photography groups of Viterbo (Italy)  which push him to the new challenge towards a search for authorial photography. [Official Website]