Documentary work about Mustafa Assaloum, a guy from Der.
Al- Zoor, in Syria. I meet him in Idomeni. he is a refugee, and I still making photos of him from may 2016. In fact this is a work not finished, because I think, maybe one day I'll finish his history in Syria
Mustafa Assaloum, 23 years old. Student. Deir al-Zour (Syria) We met him last April at Idomeni refugee camp, where he was waiting for the Macedonian border to open. Three years ago he lost a leg in a terrorist attack in Homs and he made his way alone from Syria to Greece with the help of crutches. Following the publication of his story by ARA, the Desvern Prosthetics Institute offered to help him to obtain a prosthetic leg. The University of Barcelona has accepted him on its programme for refugee students, which covers lodging, upkeep and tuition fees. The corresponding documentation has been sitting at the Spanish government's Asylum and Refugee Office for six months and so far there has been no response. "They told me that I had to wait. I can't stand it anymore here in Greece. I don't understand why the Spanish government won't accept me when there are so many people in Barcelona ready to help me," says this young Syrian who insists that he does not want his crutches to appear in the photograph. He has been stranded in Greece for nine months and is living in a hostel where he teaches English to other refugees.
My coleague in the ARA newspaper, Cristina Mas, wrote that last decembre. Finaly Mustafa came to Barcelona in February, and I document the process of his new prosthetic leg in the Desvern Prosthetics Institute. Actually Mustafa is in Germany, and this is a documentari report still in procress.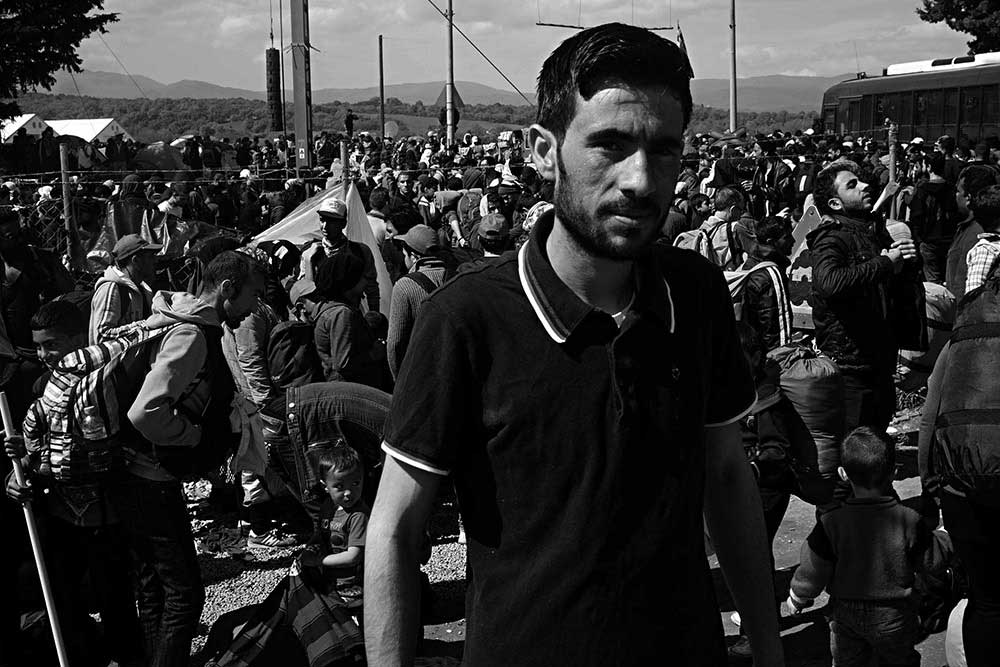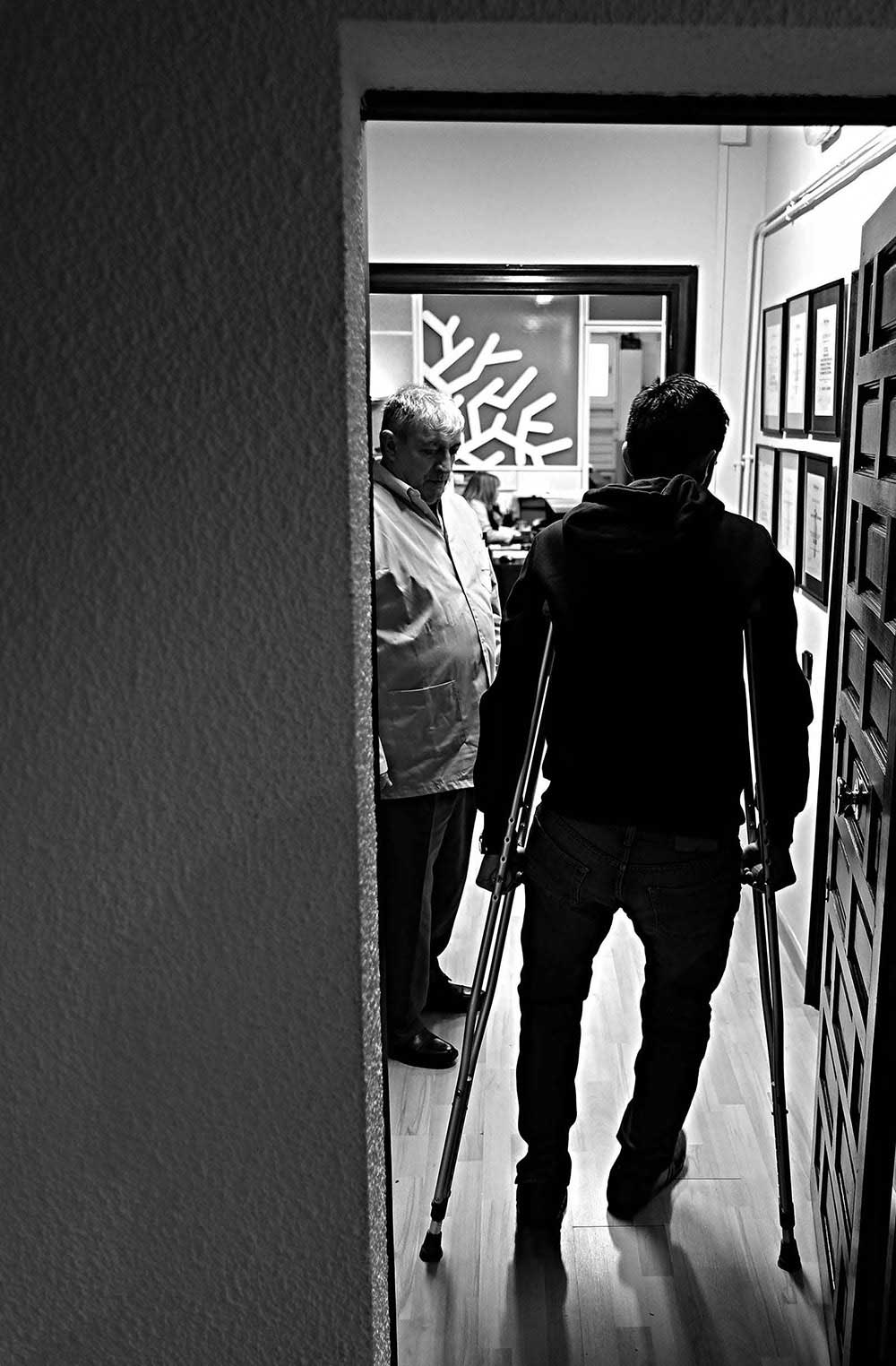 About Xavier Bertral
Photojournalist and head of photography in ARA newspaper, a daily newspaper based in Barcelona (Spain). Working as a photojournalist since 1992, before I worked for the newspaper Avui and EFE agency. Las years I focused my personal work in the refugees crisis in Europe.