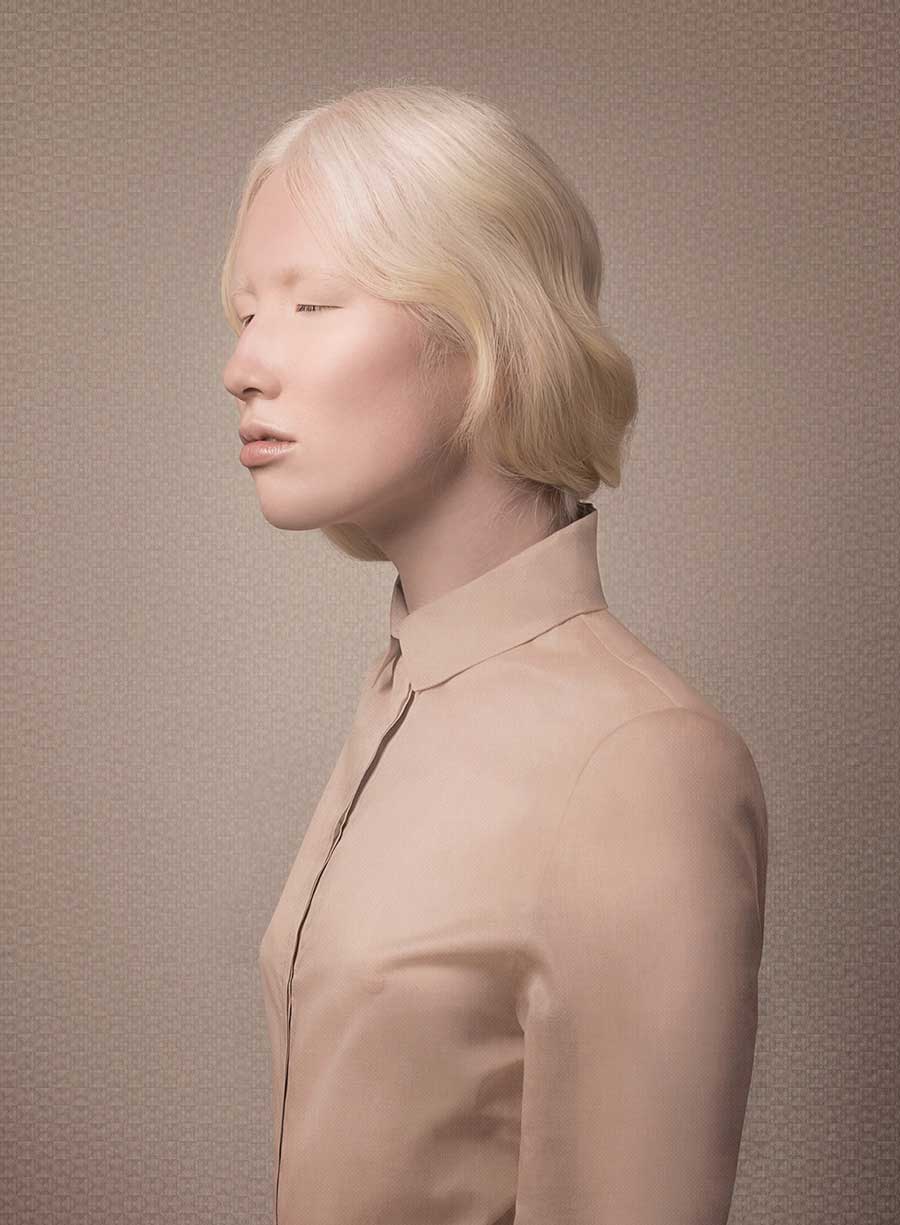 She finds herself navigating a world that is full of challenges and prejudice to overcome. Living with albinism not only means an absence of pigmentation in the skin and hair, but also impairment in vision.
Not allowing herself to be dispirited she goes about her business like any other, propelled forward by inner strength.
We all fight our battles, with the difference being that she wears her vulnerability on the outside for all to see. The preconceived opinion being that she is frail. Nude explores the duality between the vulnerability and strength within oneself.
About Justine Tjallinks
Justine Tjallinks (born 1984) is an Amsterdam-based Dutch Photographer and Art-Director. After graduating from the Amsterdam Fashion Institute cum laude, she moved on to work as the Art-Director for one of the leading fashion titles in L'Officiel Magazine. After a few years, whilst being responsible for the aesthetics of the magazine, she realized that she wanted to make stories come to life through photography. Justine does not consider herself a photographer by definition, but an image-maker carefully curating elements to communicate a feeling. That the beholder feels is always her main objective. Photography is the vehicle chosen to convey that emotion. The emotions in her personal works mirror her own experiences and are then translated to a visual metaphor. Viewing her works will give a sense of intimacy between you and the subject. With the ultimate in intimacy; taking someone's portrait. She loves finding that unique characteristic in every face. [Official Website][Gallery]