In the remote village of Yar-Sale in Northern Siberia live a group of elderly women.
They were once part of a nomadic community of reindeer herders. However, in their old age, they spend most of their days in seclusion, away from nature and their community. (* Like Last Year's Snow – a Yiddish expression, referring to something which is not relevant anymore.)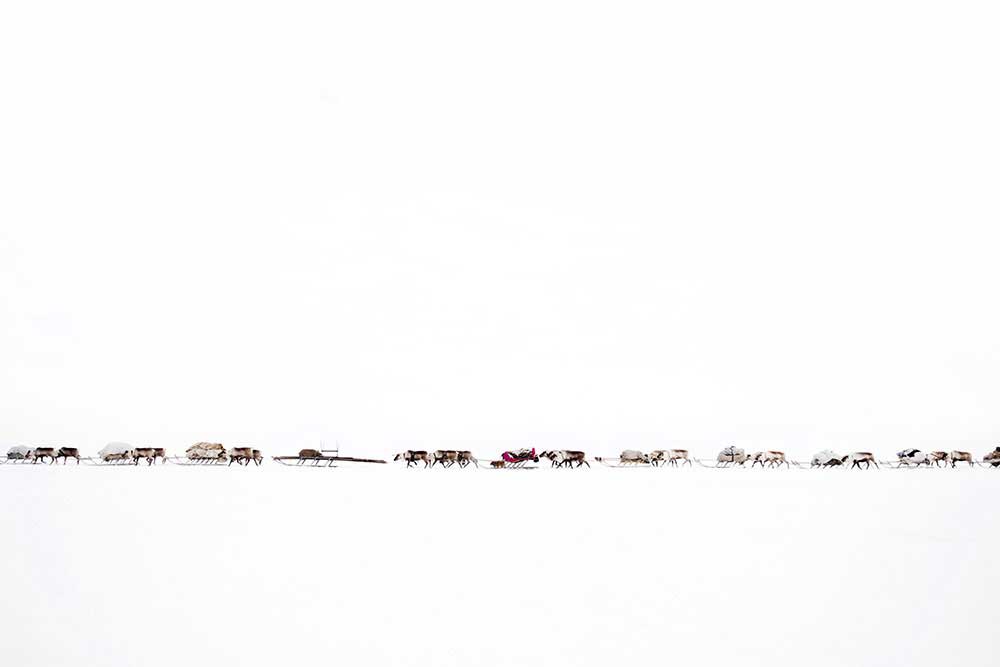 Oded Wagenstein is a photographer who uses the photographing medium to explore the relationship between Aging, longing, and memory. It took him a flight, a sixty-hour train ride from Moscow, and a seven-hour bone-breaking drive across a frozen river to reach the small village. He immersed himself in the closed community, and for days, and over many cups of tea, the women shared their stories, lullabies, and longings with him.
In this series, the memories and longings of the past, which are represented by the images of the outside world, are combined with the portraits of current reality. By doing so, I tried to give their stories a visual representation. One that could last after they are already gone. [Official Website]