Dutch photographer Erik Slot is driven by questions of fairness and righteousness. And of the (in)ability of people to control their own lives.
He is fascinated by the influence of the locations where people grow up, live and work. These are rarely neutral. But how do they influence people's chances of succeeding in life? And are people really able to choose their surroundings? Or do they just find themselves there? Erik is intrigued by individuals and groups outside the mainstream of society, be it physically or socially, by choice or through fate.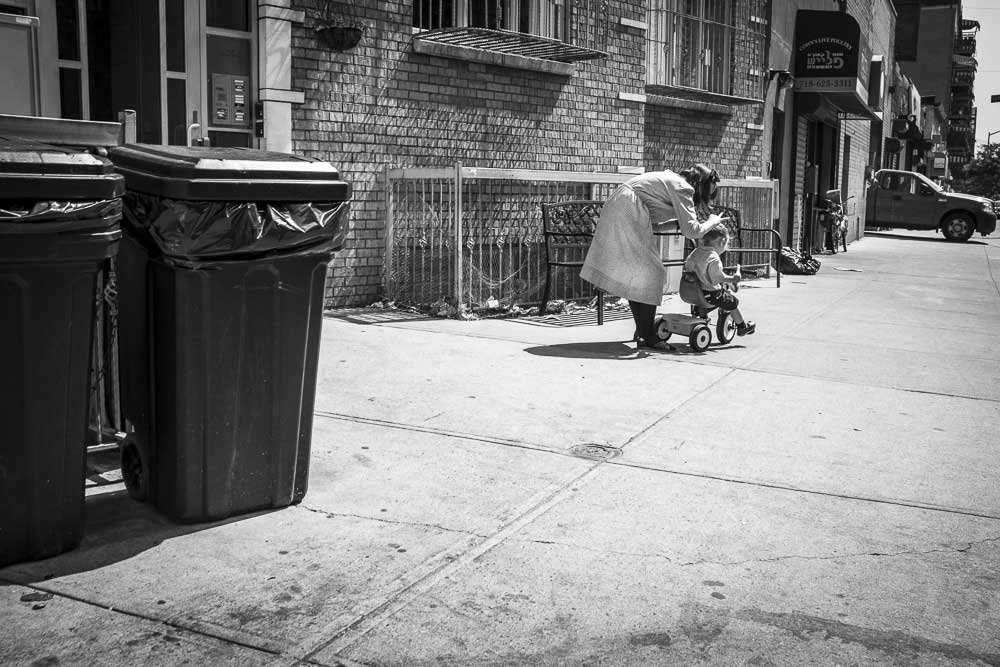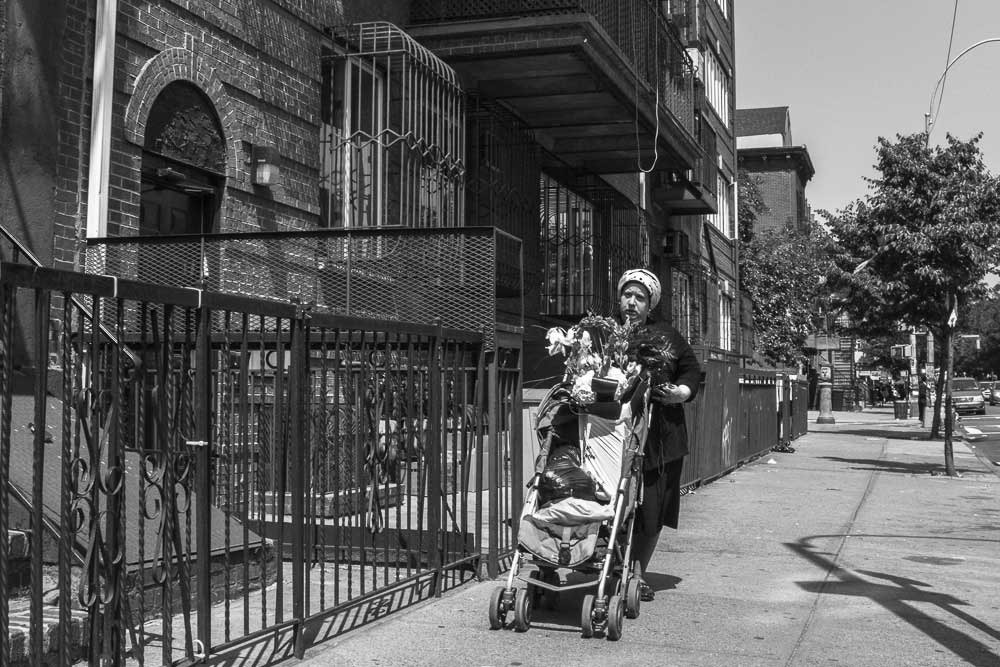 When strolling through NYC the scene suddenly changes. Baseball caps and shorts disappear from view.  Black coats, black hats, beards and ringlets take their place.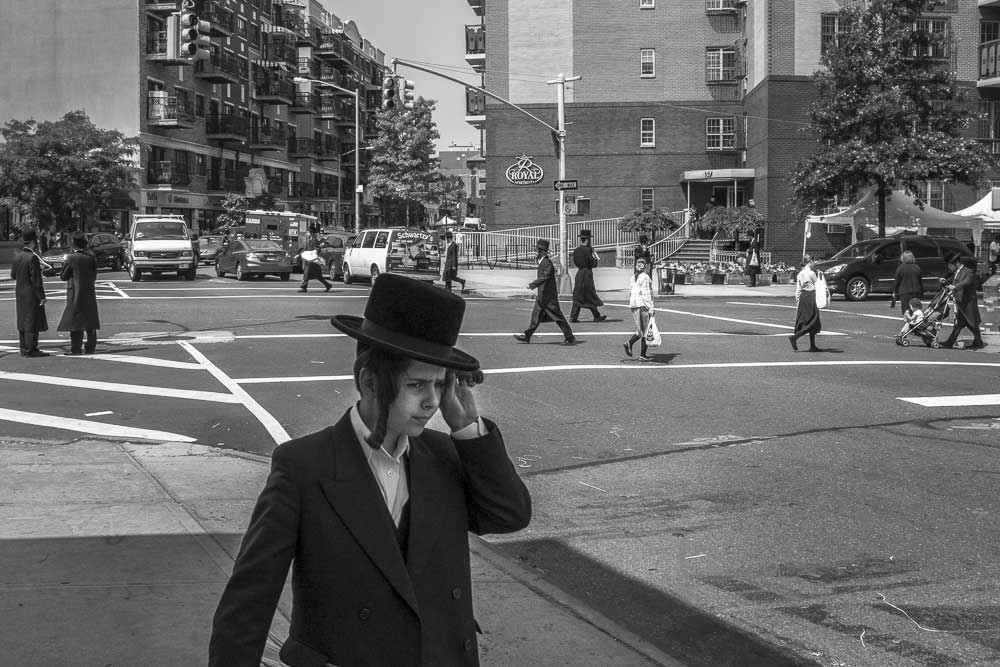 Although the buildings, the cars and the roads are still very much New York, the Big Apple seems far away. The 21st century also seems to have disappeared: clothing and hairstyles are reminiscent of the nineteen fifties. Is this still the city that never sleeps, the city of fashion, tv and big money? It feels more like Jerusalem, but then a very outdated version.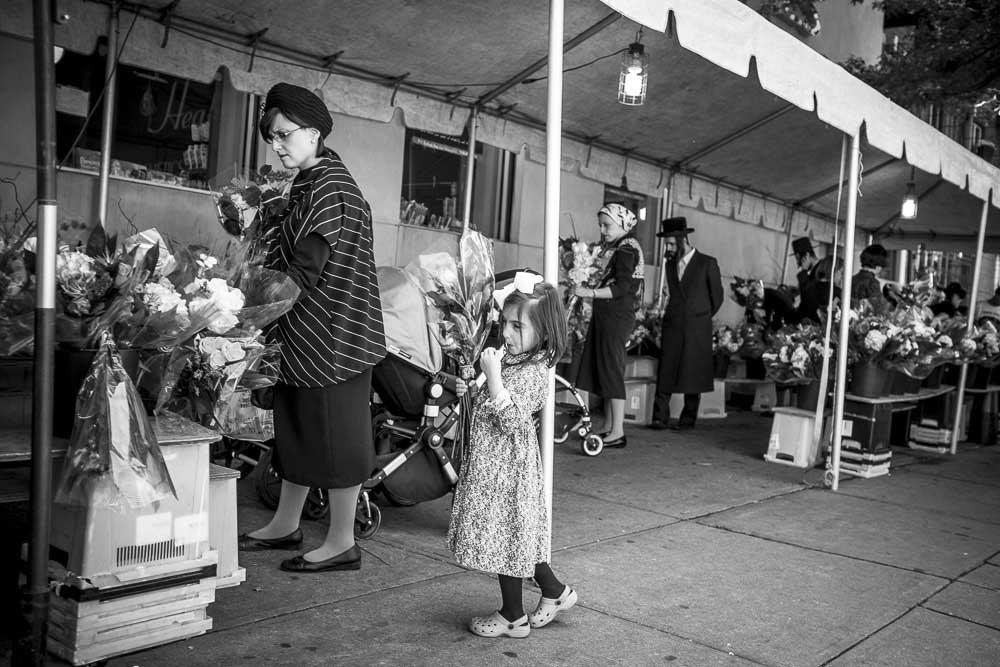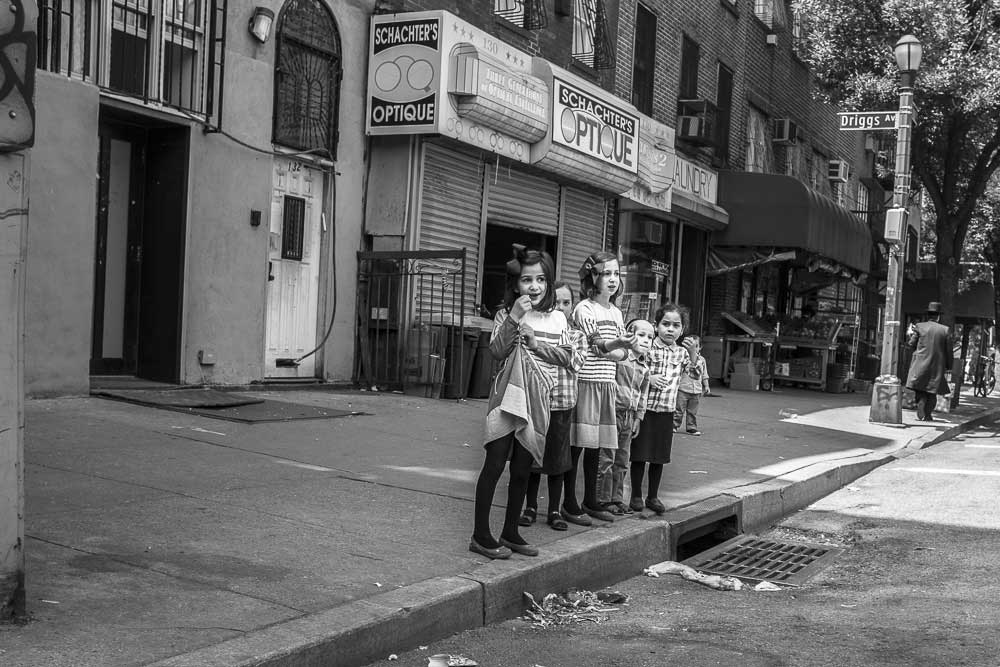 The Jewish orthodox community in Brooklyn, New York is growing. The Jewish quarter expands into the adjacent neighborhoods. It expands, but it doesn't seem to reach out. The community seems to set itself apart, to stick to their own kind, their own customs, traditions, values and clothing styles.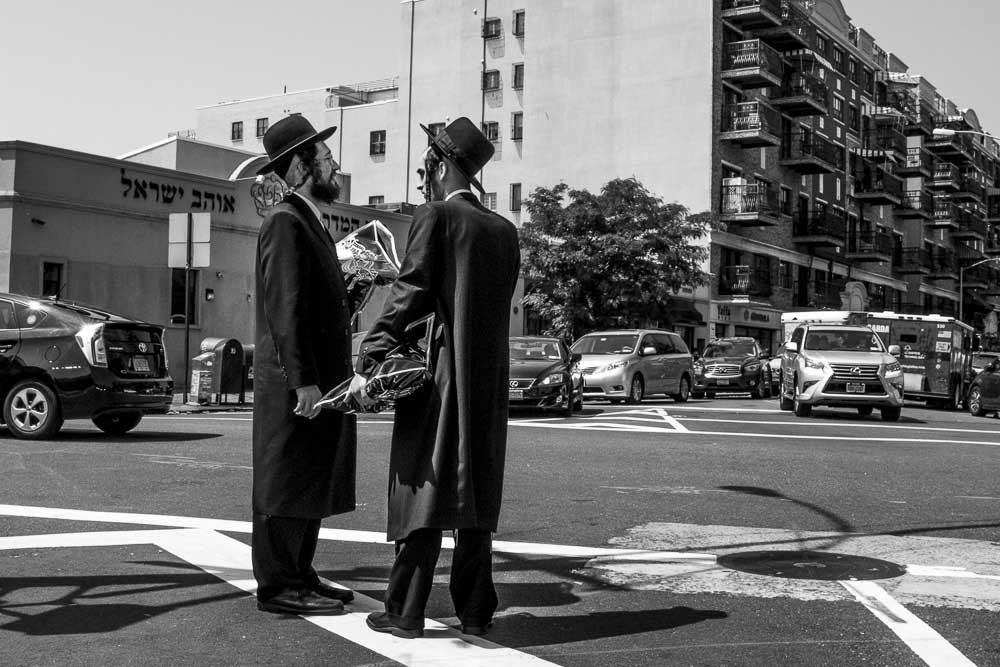 With this short series Erik, who is partly Jewish himself, wants to share his feeling of alienation in this un-American New York. But he also wants to capture his feeling of being kept out, of almost feeling intimidated by this inward oriented, orthodox community. Looks received in the streets make one feel like an intruder; almost make you feel guilty for not complying with the unofficial rules of the district.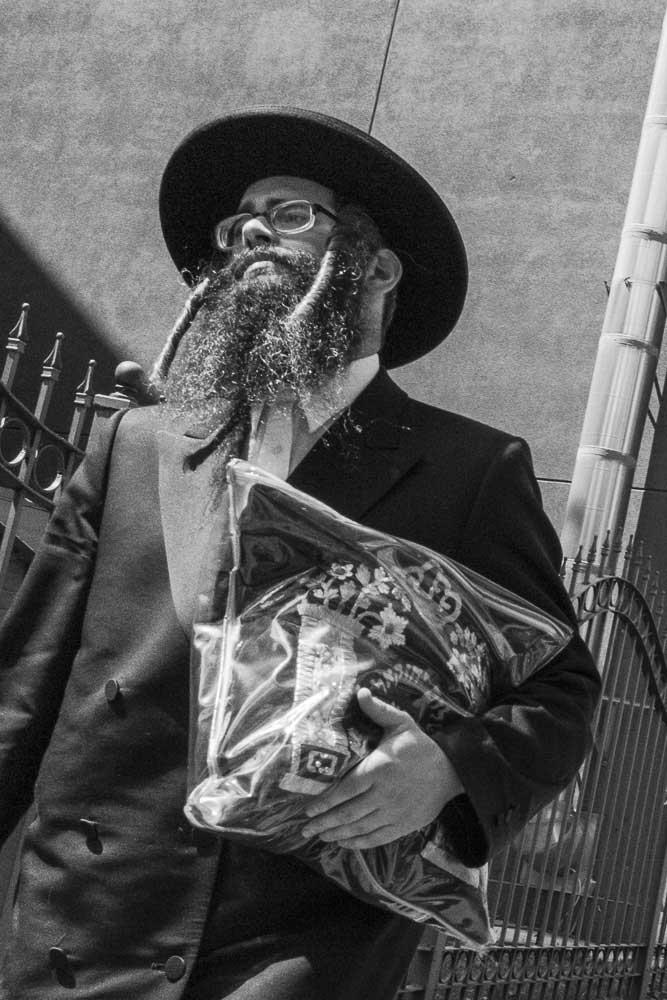 The community looks very homogeneous and its members self-assured. But the children playing on the pavements are only footsteps away from the twenty-first century America. One keeps wondering how easy or how difficult it's going to be for them when they grow up to make a different choice, to turn around and step into the twenty first century, into the country the community seems to have turned its back to, America, the Land of the Free. [Official Website]