Lucas Foglia grew up on a small family farm in New York and graduated from Brown  University and the Yale School of Art. Foglia's work explores the relationships  between people, economy and wilderness in rural America. Nazraeli Press published  his first book, A Natural Order, in 2012 to critical acclaim.
Exhibited  internationally, photographs from A Natural Order are in the permanent collections  of the Museum of Fine Arts Houston, Berkeley Art Museum, Philadelphia Museum of  Art, Victoria and Albert Museum and Museum of Modern Art Library. Foglia's second  book, Frontcountry, focuses on cowboys in the midst of a mining boom in the modern American West. Frontcountry will be published by Nazraeli Press in 2014. [Official Website]
"A Natural Order", is a startlingly primitive series of images that make us question the value of our own gilded lives. These wild-living communities build their homes from local materials, obtain their water from nearby springs, and hunt, gather or grow their own food.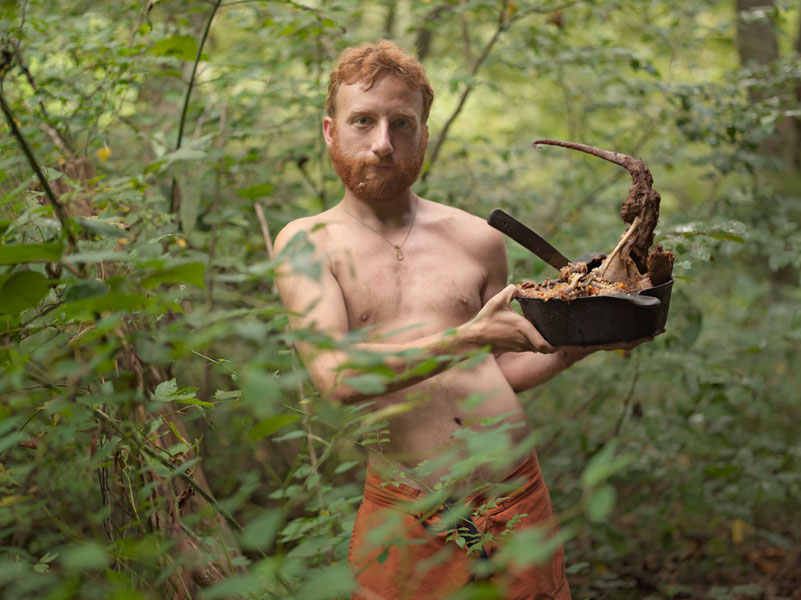 Legal Note: The photographer attest that have full authorization to give consent to the publication of these photos or project and have the authorization and permissions of third parties. Guarantees that you have all the necessary communications of property and you have obtained all the necessary authorizations for any property, buildings, architecture, structures or sculptures appearing in your photographs.