MiRelLa is the story of a woman, a mother, a wife, a grandmother.
Mirella is 71 years old, she spent 43 years of her life with the only person loved.
43 years of sharing, difficulties, laughs and beautiful moments: a family, a house, values handed down. In the last 6 years something changed, Mirella had to fight against her husband's illness, the Alzheimer. She devoted her life to him. She became his caregiver looking forward with devotion, strength and love… as long as there is life there is hope…even if memories are slowly wasted day by day relentlessly. What could it be more dolorous than not to be recognized anymore by the person loved, the life partner?
MiRelLa is the love story of a woman for her husband, a woman suddenly forced to face on her own the biggest difficulty experienced, made by hopes and unbelief, pain and resignation, sorrow and powerlessness. Mirella spent her life next her husband, she never abandoned him; not an hospital, not external assistance until his last day, he died with immense pain in his house between his loved ones. He died in the same house where they spent together their whole life. [Official Website]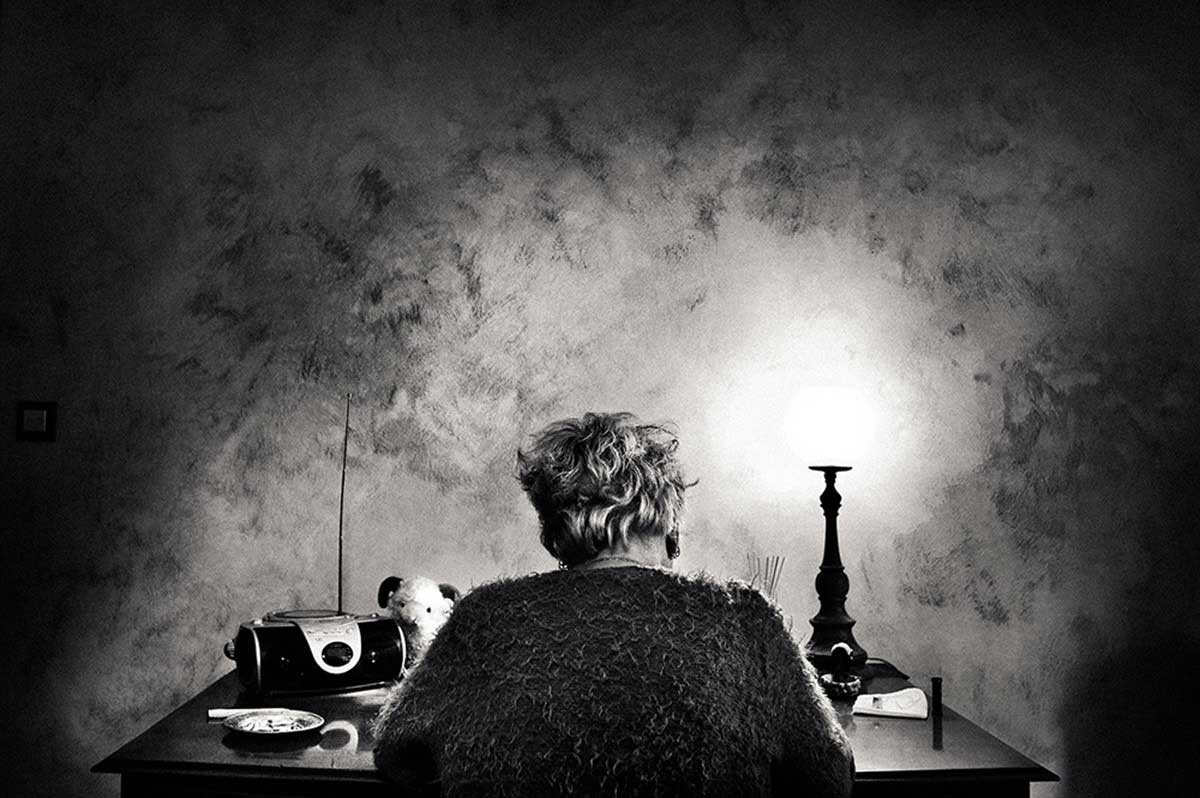 Legal Note: The photographer attest that have full authorization to give consent to the publication of these photos or project and have the authorization and permissions of third parties. Guarantees that you have all the necessary communications of property and you have obtained all the necessary authorizations for any property, buildings, architecture, structures or sculptures appearing in your photographs.