My project is composed of three series. Each one tries to tell the story through human figures and deals with a specific theme

.

The first of these, the Milkiller series, came into being when I was dealing with milk overload and lactose intolerance. The second Consumer Society points to the absurd background of today's society that is built on consumption. Finally, the last series called Love Triangle describes a difficult life situation where one has to decide who is the right one.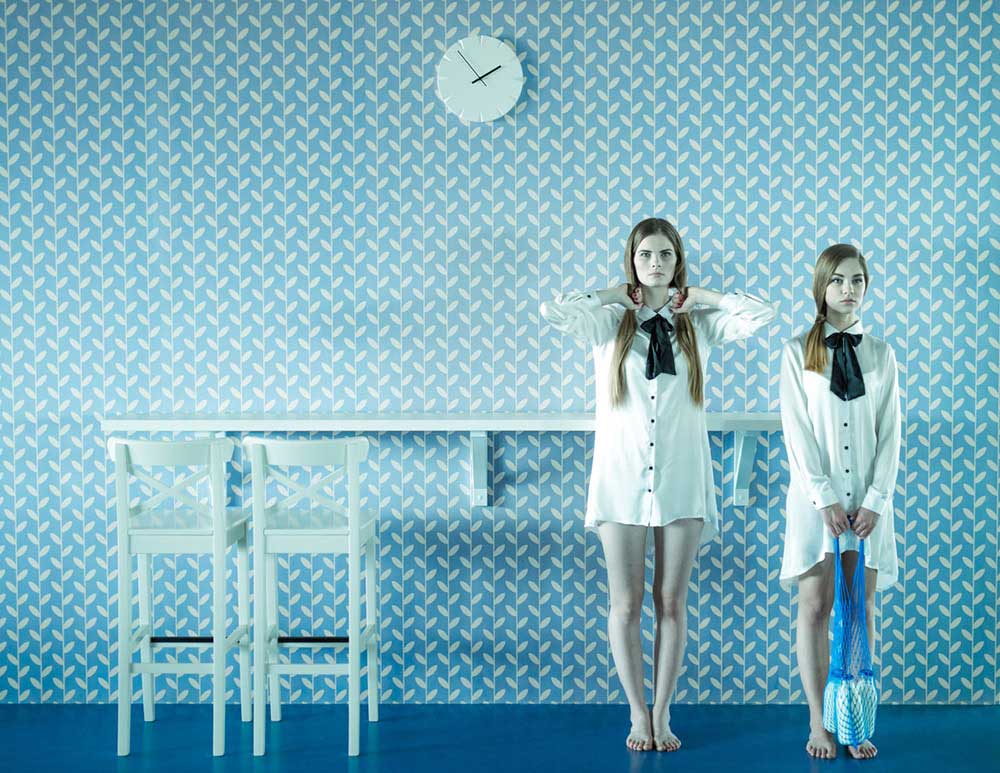 About Miloš Nejezchleb
Passion, endless space for dreaming, the ability to express and, last but not least, sense. All this is photography for me. My name is Miloš Nejezchleb and I am from Czech Republic. I have been doing photography since 2011, when I bought my first DSLR before our first child Nela was born. I took a few photos and I immediately realized what a fascinating world was opening up for me.I started to see many things differently. Differently, I perceived colors, architecture, film, fashion, but above all people. Thanks to the photo, I've re-discovered the ability that adults are losing. The ability to be repeatedly fascinated by things your neighborhood does not recognize.
Last two years I focus my own work on conceptual photographic works, in which I try to work on a particular theme and to give content on the pictures. I'm preparing a complete art direction. I draw up of the whole concept for a long time, everything from scenes, costumes to postprocesses. I like simplicity, color symbiosis, contrast and narration of the story through human figures. My goal is to bring the viewer to pause and think about what they see, ideally for at least 15 seconds J.
Currently, I have two long-term projects open, in one of them, called "Stronger", portraits of ordinary people who have encountered extremely difficult things on their way of life, which make them stronger than before. After publishing the first two such stories, people began to send me incredible stories of their fates. I would therefore like to continue this project in the coming months, and at the end of the project, these fates, together with the photographs, have been published in books. These stories are a great inspiration for other people. And that's what I'm trying to do in the photo above. For the photo to have content and sense. My dream is to exhibit in galleries all over the world. However, the main reason, my biggest wish is that people should put my photos on the walls in their house. [Official Website]