How many years spent in this city. By now I know her well: years of work for Caffè Florian and its vernissages; the oldest historic café in the world, opened in 1720, in the years of maximum splendor of the Venice carnival…
Venice between Europe and the East: a landing place for spices, fabrics and merchants since the Middle Ages. Venice Bride of the sea. Venice that risks being swallowed up forever by the sea, as if it wanted to have its bride only for itself. Venice in summer, trampled by millions of tourists who will never get to know it. Venice in winter, cold, damp and lonely, the fog protects its modesty and only the sound of the vaporetto is heard.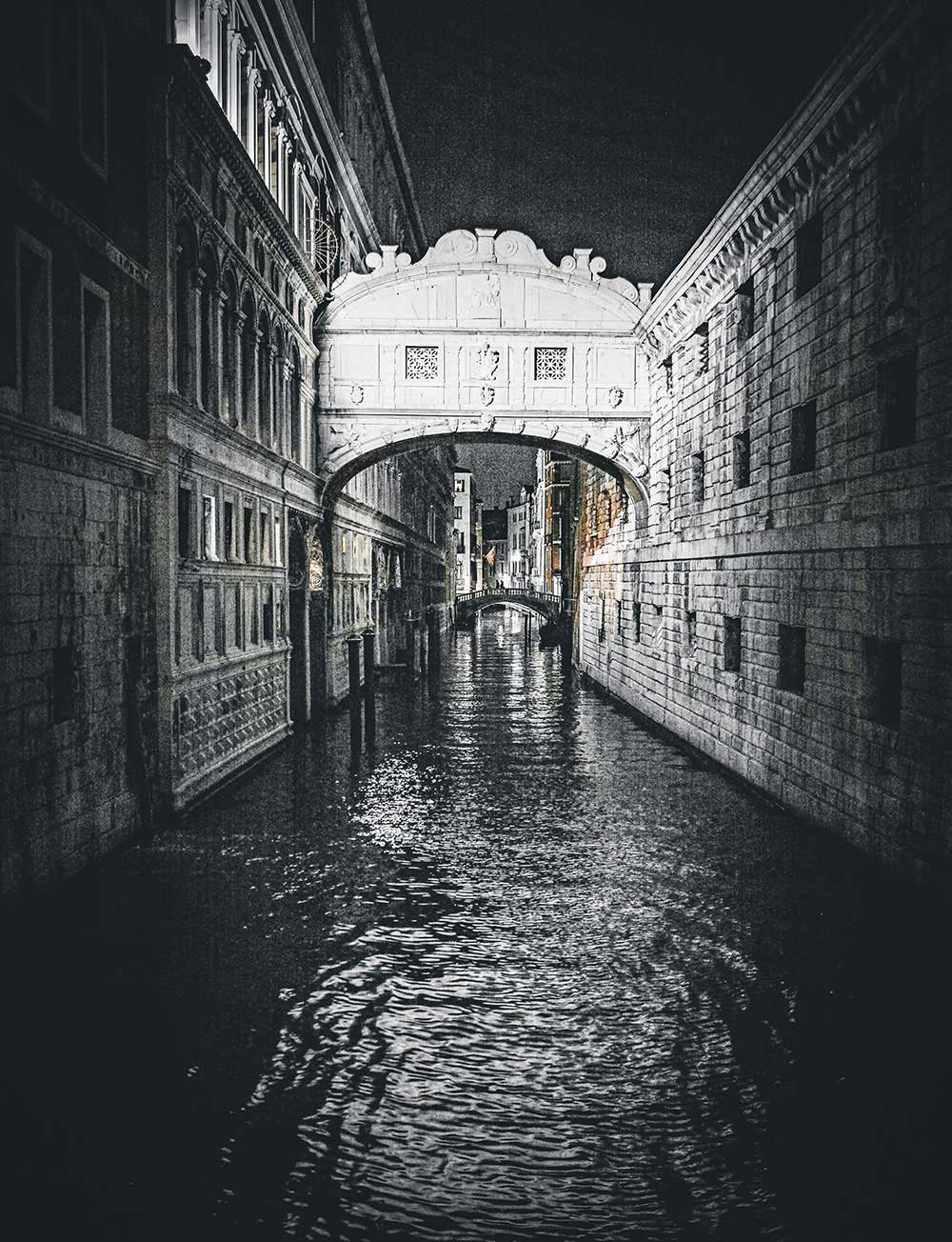 In the Calli (so called the streets of Venice) you can hardly see where to go and Casanova can enter and leave the houses of his lovers undisturbed. I know of no more romantic city than Venice. I know of no more "decadent" city than Venice. Love and betrayal, life and death Thomas Mann and Lucchino Visconti in "Death in Venice"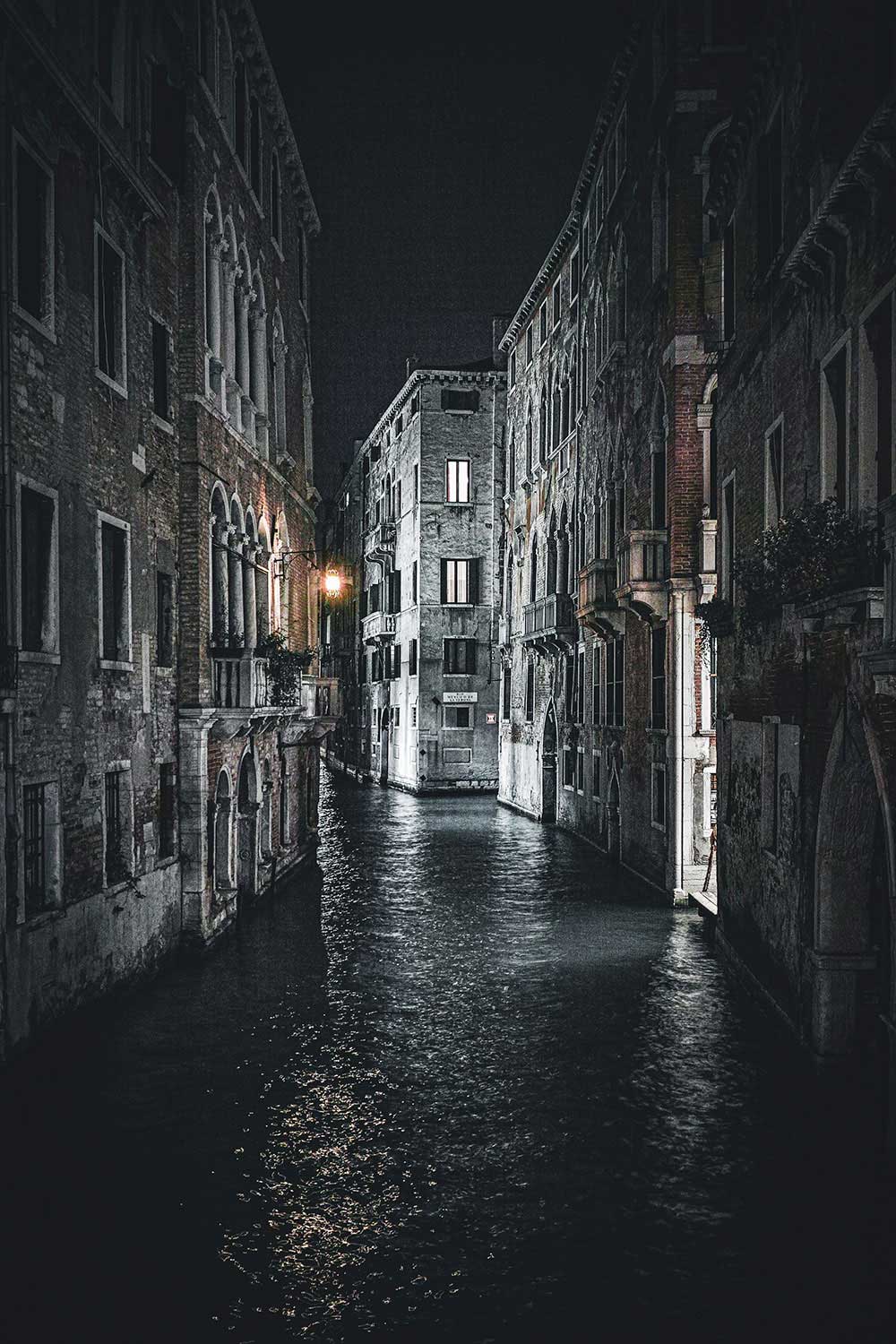 Venice, the ideal city in which to get lost, because getting lost is the most normal thing that can happen and in it it is sublime to wander freely aimlessly hand in hand. Venice is the only city where you can walk freely without worries, not having to take care about traffic: only people and clothes hanging in the Calli. And then Canali, Canali and Canali, sometimes so small that they can embrace from one window to another from one side to the other. And in the channels?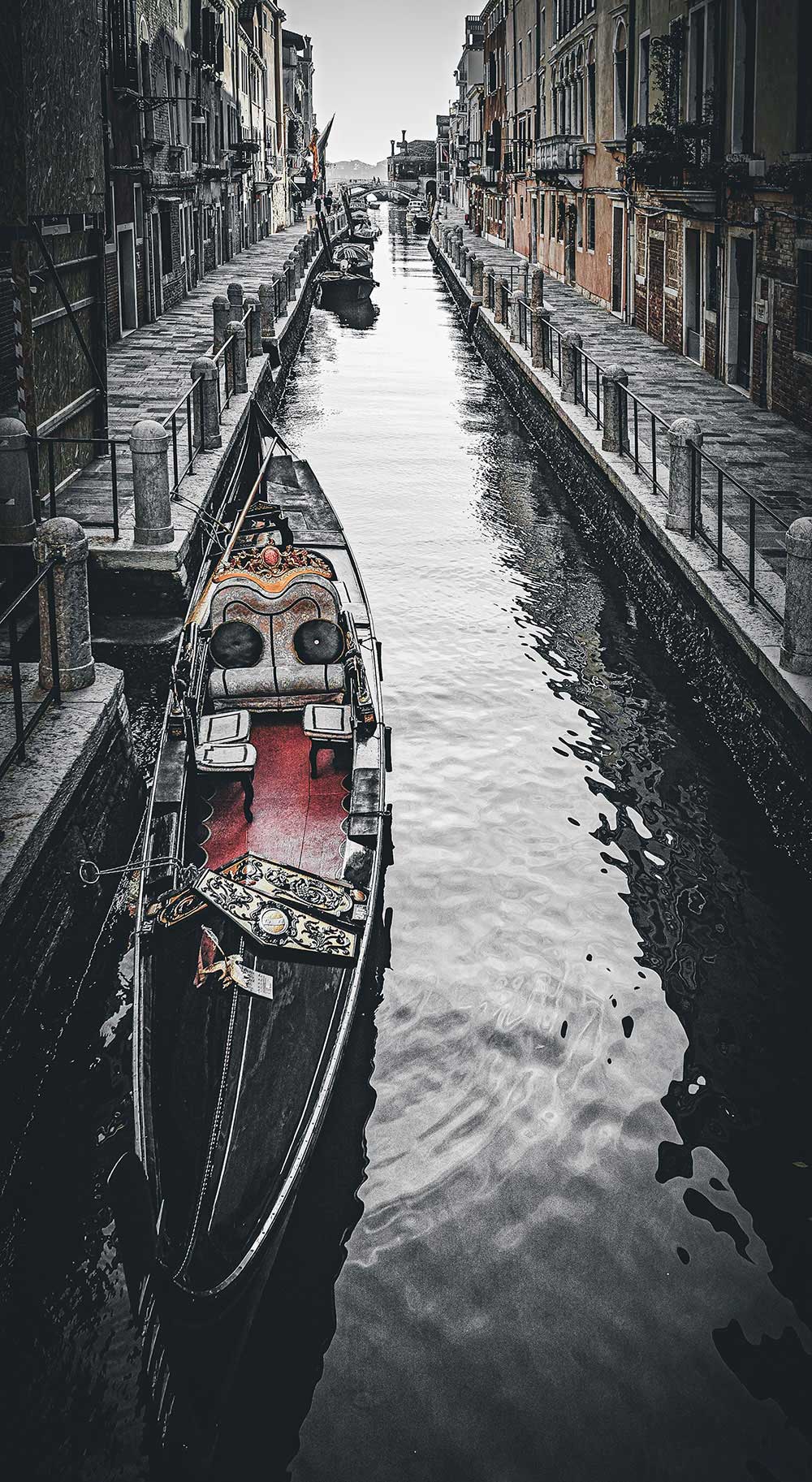 Gondolas and boats as far as the eye can see! A coming and going of things and people: everything passes through them. The lady with the shopping, the supplies for the hotels, the transport of valuables, the waste… And then, a reflected world with a humanity that lives below, impossible to know, an invention… Birds that "swim" and like fish, "fly" far away.
"..and foundering is sweet in such a sea."
By "The Infinite" of Giacomo Leopardi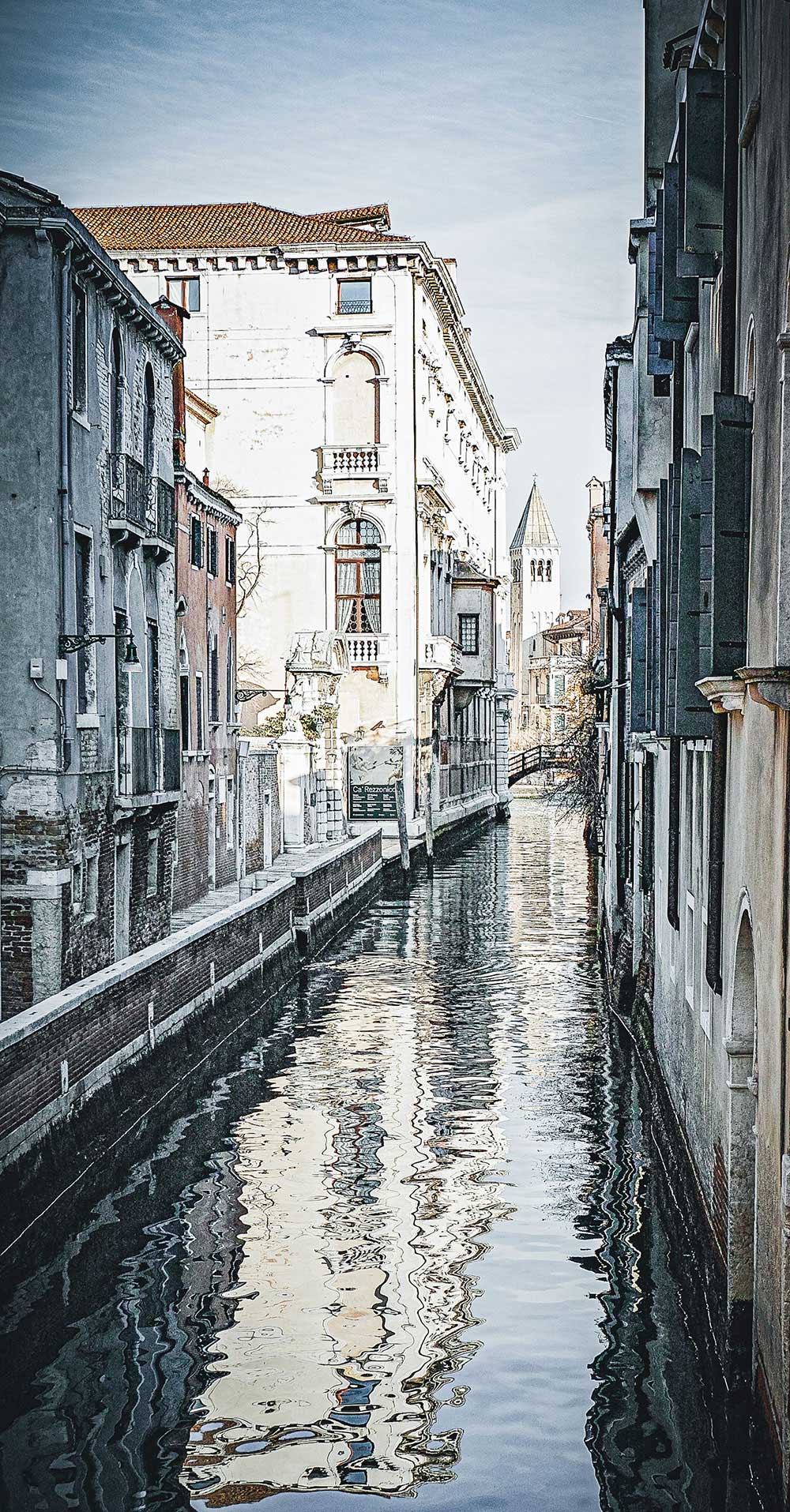 About Maximilian Chini
I was born in Florence (Italy) in 1967. My adventure in photography begins at the age of eight: on first communion I received a Kodak Instamatic 130. The first camera I bought on my own was the Yashica 108. But it was with the Nikon F100 that I really started to discover the true power of photography, with two types of films: Fuji Velvia 50 and Ilford FP4. With the new millennium I went to digital photography, with many difficulties, but over the years I made peace with digital photography and now I shot with a mirrorless camera. My photography captures what I see around me, nothing is construction, everything is real. Emotions, lines, colors, shapes, harmony, balance, everything that is able to capture my attention becomes a photo. Urban landscapes, nature, architecture, interiors, industrial structures, everything can be taken up in images and become something to look at with pleasure. With my photography I want to do justice to what things, really are. [Official Website]