Foam is an internationally operating organization in the field of photography, based in Amsterdam.
Foam informs and inspires the widest possible audience by presenting all facets of contemporary photography. Foam frequently organises events abroad, often in close collaboration with its partners. Foam is situated in the heart of the international photography community and aims to be constantly up-to-date. [Foam Fotografiemuseum Amsterdam]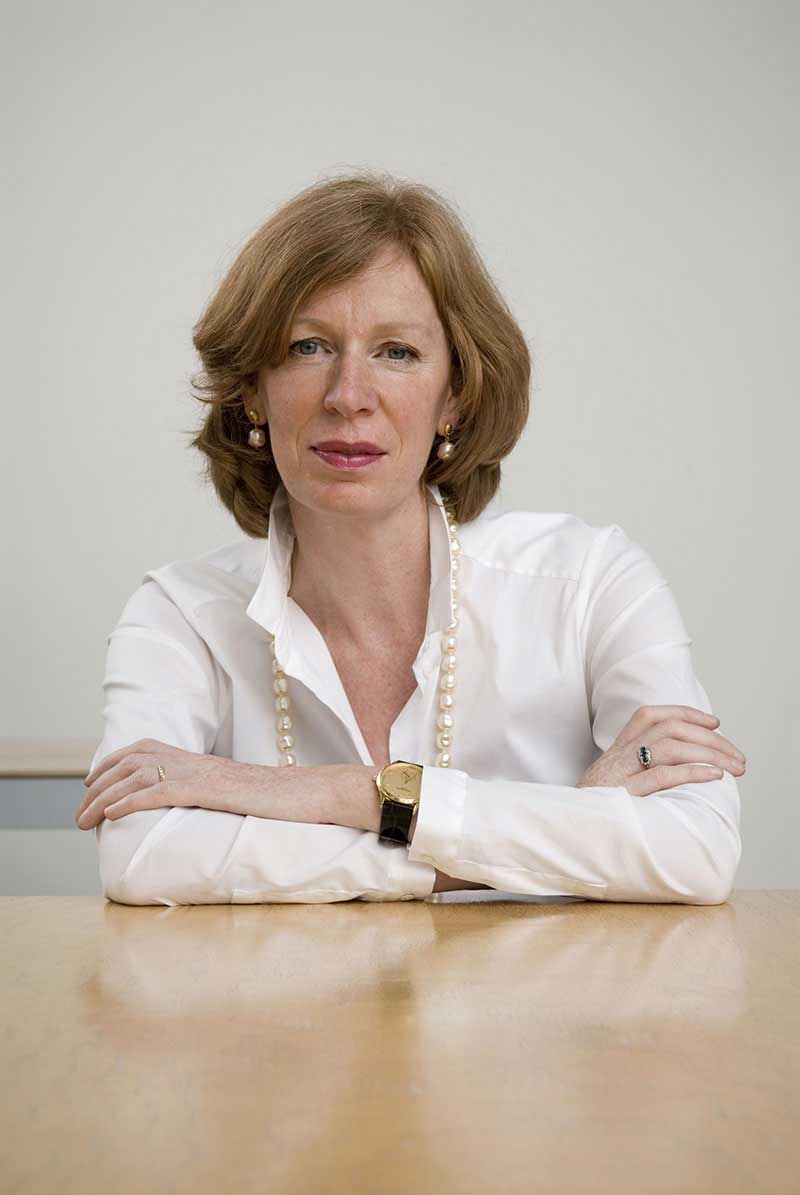 Can you tell us a about the beginning of your career in photography ?
When I heard that they were looking for a new Director at World Press Photo my international experience and my background in Mass Communication came together. I went on to work there for ten years. Obviously at World Press Photo I was concentrating on photojournalism and documentary photography, and that is something that had my heart. But through working there, and being in contact with exhibiting museums , and editors of magazines and newspapers, I got to know much more about photography in general. When I was approached to write a business plan on a possible museum for photography here in Amsterdam I was excited. For, me it was the moment to broaden my experiences, to not just documentary photography but to photography  in all its forms. I was very glad when this business plan was accepted and I could start Foam, in 2001.
Could you tell me a little bit about Foam Fotografiemuseum Amsterdam?
Foam was founded to enable people from all over the world to experience and enjoy photography. Foam is more than a museum in the heart of the city of Amsterdam. We publish a quarterly Magazine, we have an in-house gallery, Foam Editions, which sells limited editions of prints, an extensive educational programme, and much more. Well known photographers and historical work have an important place on our agenda. Foam also focuses particularly on exhibitions, publications, discussions and specific projects relevant to contemporary themes in the field of photography, with an emphasis on upcoming artists.
What motivated you to start a museum of photography?
I wanted to create a space that was different from anything else, where people enjoy photography, but also a place where people come together. Foam should be a vibrant place where you can see historical exhibitions, thematic shows and the work of young artists – all at the same time. A place that is appealing to the widest possible audience, by presenting all facets of photography. 
In general, what is the goal of Foam?
Foam discovers, develops, defines, publishes and stimulates. In this process, scouting and presenting young, emerging talent is one of our distinguishing qualities. Many activities take place from within the Amsterdam museum, but for specific projects, Foam also engages an international audiences.
You are also editor-in-chief of Foam Magazine. How does it complement the work of the museum?
Foam Magazine is an international photography magazine we publish three times a year.
Just like the museum, the magazine serves as a platform for all kinds of photography: from documentary to fashion and contemporary to historic, featuring both world-renowned image makers and lesser known emerging talent. Foam Magazine is like an extension to the museum. The magazine offers different possibilities to present photography, other options to show work than we exhibit in the museum
Each issue of the magazine takes on a specific theme, which is explored through a variety of portfolios and essays. The high quality paper and unusual design make Foam Magazine an eye-catching publication that appeals to a growing international audience.  It is distributed in over 25 countries worldwide, connecting a global network of photographers, photography enthusiasts and professionals.
Foam Magazine has been awarded several prizes for both its high-grade graphic design and the quality of its content. Especially the annual Talent Issue, a special issue entirely devoted to Talent under 35 years of age, is much appreciated worldwide.
In general, what is your goal in curating art exhibitions?
At Foam we want to show all aspects of the photographic medium. Within every segment of photography we look for the highest possible quality there is. So this is always the first criteria. Through our exhibitions we want to surprise and educate our visitors by combining well-known names and emerging talent. We do focus more on upcoming talent, for example with Foam 3h, our exhibition space dedicated to young up-and-coming talent. I think it's amazing to see a '3h generation' rise and, with that, receive more acknowledgement.
What is the secret of making a museum successful?
We try to be up-to-date and focus on urgency. We look at what's happening right now, and what we can add to this. It's important to be open, and to stay in touch with a young generation. To be able to respond to current events and collaborate with sometimes unexpected parties which can give new and fresh ideas and perspectives. We make connections, on many levels, with photography as our basis. The trick is to never sit back, to always improve and innovate, engage and collaborate. This way our audience is never bored, and neither are we. 
Looking towards the future, how do you see galleries or museums of photography in general, and Foam specifically, evolving if at all – in terms of function and meaning?
In this evolving world where things go faster and faster and imagery is everywhere, our role as an authority on what's happening in the photography world is becoming more and more important. We will keep working on giving a platform to young artists, helping them to show their work and make connections. We will keep playing an active role in the discussion about art, photography and contemporary visual culture. 
Also we will focus on developing new projects connecting people in the different communities we work in because we feel we can play an important part in society by using our network and our skills and we can really make a difference. We have done so in the past, for example by working with the elderly and young people, connecting them through photography, and these projects have shown us the importance of being connected to the community we are part of and our responsibility to do something valuable.
What advice do you have for artists who have yet to find gallery representation— should they sit back, create, and wait for that day to come… or should they focus on self-marketing their art work?
I think an artist can flourish if they are able to get in touch with the market. Weather you do it yourself or you have people helping you, the most important thing is to be open, to be inspired by others and make contact. A network of exciting people around you can only help to expand your platform and get your work out there.
Are there any future projects you are excited about and would like to share with us?
I want to focus on three different things in the following years. First of all, to enlarge the international image of Foam through the magazine and international exhibitions in multiple places in the world. Second, I want to show and improve the development of young talent. Lastly, we want to expand our educational department. We work with all kinds of special groups in which photography is a way of bonding. For example, we give workshops for newcomers or special guided tours in Dutch sign language for people who are hard of hearing. These projects have been very interesting and it is fantastic to expand our audience and bring more and diverse people into contact with the power of photography. But there is lots more to explore and develop.
In closing, is there anything you would like to say about your museum or team?
They are the best!