Marco Lorenzetti – The pictures began with religious objects from my grandparents funeral home. The group grew to include prayer cards given at funerals, postcards, and personal objects from deceased loved ones.
Assembled from iconic religious imagery, and the man-made world, these photographic relics explore the uncanny mysterious power that emanates from the person or thing that is sacred. All religions have sacred objects. These objects are given a power by the faithful. The manifestation of this power forms the connection between the natural and the supernatural, often in the form of good versus evil. To see or feel a divine presence, to make the invisible, visible is not merely for the holy. In these pictures, we have a point of contact, a tangible memorial, a "reliquiae," or remains.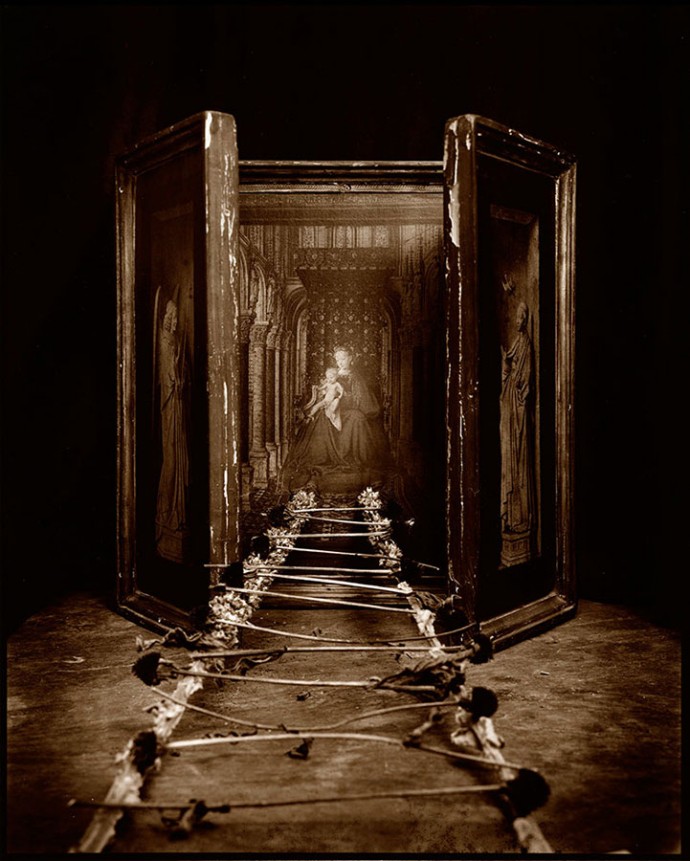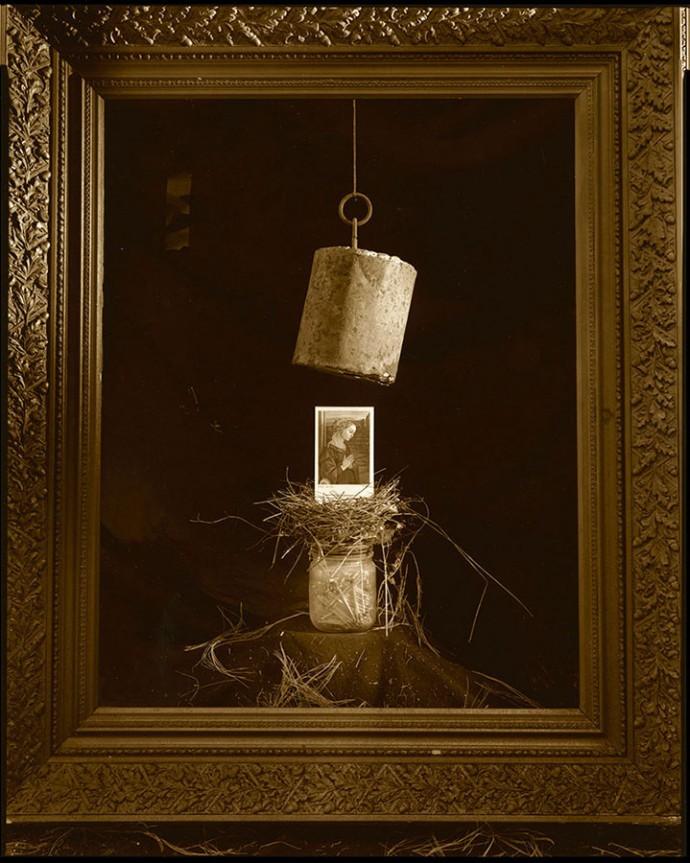 About Marco Lorenzetti
Marco Lorenzetti received his Bachelor of Arts degree from the University of Michigan School of Art and Design and his Masters of Fine Arts degree from The School of the Art Institute of Chicago. His photographs have been characterized as "forceful and compelling" by the late Robert Sobieszek, Curator of Photography at George Eastman House in New York and later, the Los Angeles County Museum of Art. While living in Chicago, his work was shown at the Chicago Historical Society, the Field Museum, the Chicago Cultural Center, Art Institute of Chicago, the Terra Museum of American Art and Edwynn Houk Gallery. His work is widely collected and is part of the permanent collection at the Detroit Institute of Arts, Art Institute of Chicago, and The Alden Dow Museum. His most recent solo exhibition, The Morticians Grandson, Volume III, opened at the Alden Dow Museum of Art in Midland, Michigan in the fall of 2011.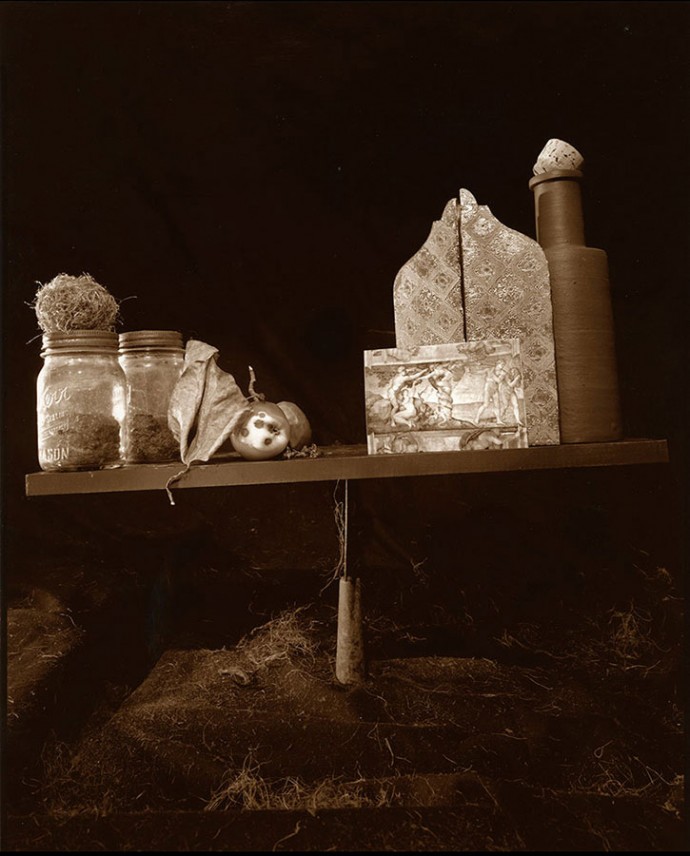 33" x 44"  Split-Toned Gelatin Silver Enlargements from original 8×10 negatives