Tomassco-a fashion photographer, born in a small town of Kelme in Lithuania. Discovered an interest in photography at 10, shooting friends and first selfies.
After finishing High school decided to go after his another passion-food and to study at Vilnius Catering and Hospitality Academy, where received a Professional Chef's diploma. Later was working at various restaurants as a chef later as a barmen.
"Sometimes I am still dreaming that I prepare a cup full of coffee and love"-says Tomassco. During the recession times in Lithuania decided to relocate to United Kingdom and settled there. In 2009 finished photography courses at Peterborough City College.
"Now I can assume that cooking and photography requires the same attention and passion. You will not be able prepare a tasty dish and you will not shoot an emotional portrait without that. You need to use a lot of spices if you want to get an extraordinary results. You need to have a feeling deeply under your skin, you need to fall in love with your work. "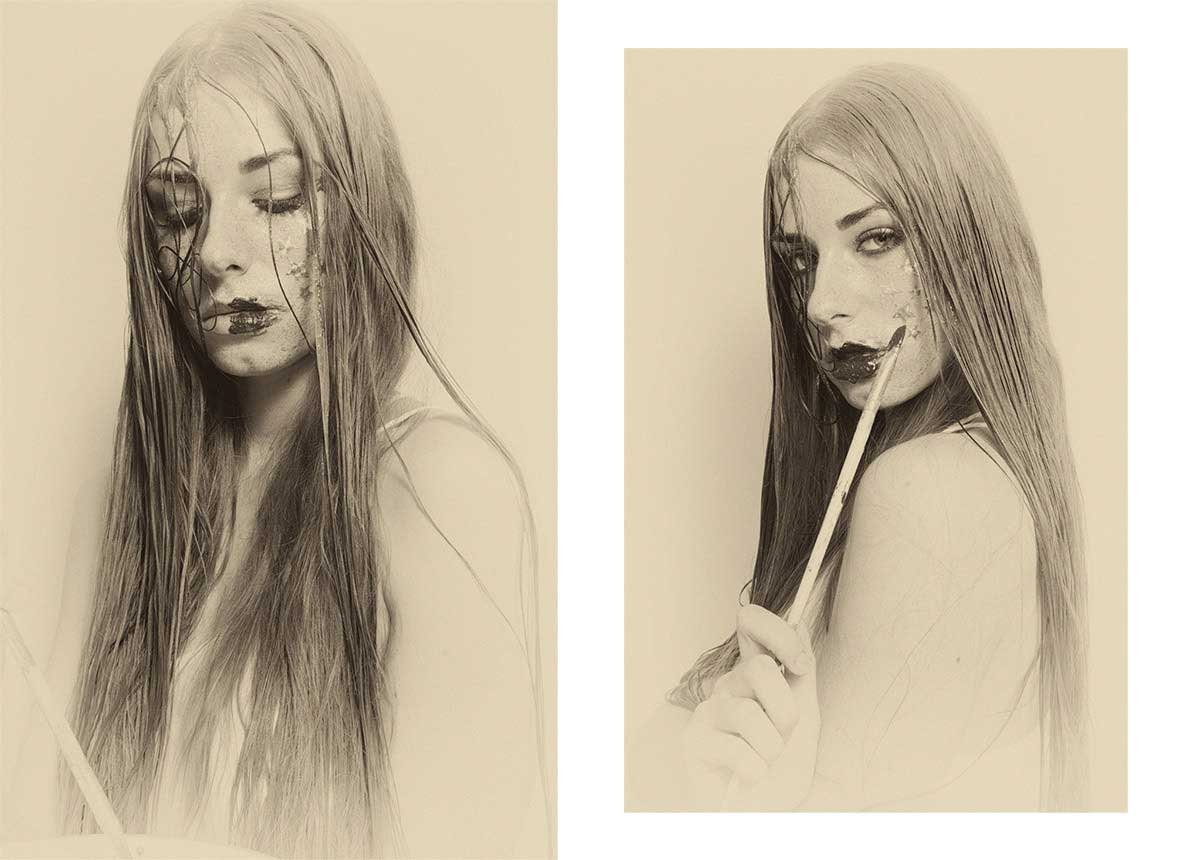 Maybe he is a useless romantic, but in his works as in his life he leaves you a space for imagination. There is always a desire to live in the endless fairy-tail and forget the real life.
Agnes' portraits- "The love for dinner" is a transformation of a young girl into a woman. She is discovering new experiences and senses. That is the time when an ugly duckling becomes into a beautiful swan and can fly into the endless skies. But in the same time it is a very painful period and full of passions and disappointments. Love and fear is so close one each other. New life is full of unknown and nobody can protect a young hart from break-ups.
"Love for dinner" is an invitation for everyone of us to remember our youth and relive personal memories. It is an opportunity to paint in our mind a picture of our life with personal colours, to paint whatever we want and nobody will be able to stop us. To love and to paint, to create and to fall in love with the picture. Everybody can discover again what was lost long time ago!. [Model-Agne Joskaudaite] [Official Website]