Jean-Marie Périer is one of France's best known photographers. This is his first exhibition in London with his series DESIGNERS – presenting the glamour and elegance of the fashion industry and it's icons.
The most famous fashion designers posed for him: Yves Saint-Laurent, Valentino, Karl Lagerfeld, Sonia Rykiel, Jean-Paul Gaultier, Vivienne Westwood, Galliano, Stella McCartney, Alaïa…
Périer was born in Neuilly, France in 1940. He began his career as Daniel Filipacchi's assistant in 1956. Soon he was working for Jazz magazine, Paris-Match and Tele7Jours. He was drafted to serve in Algeria where he worked in the French Army's Photographic Department.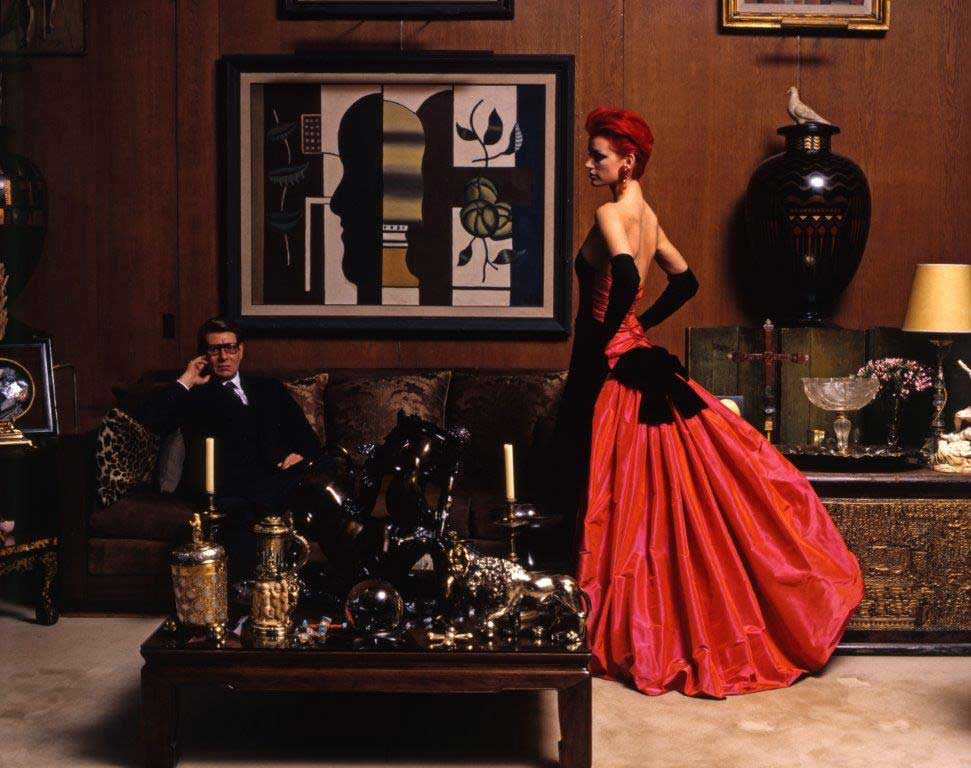 From 1962 to 1974 he was the official photographer of Les Copains, the world's leading music magazine where he shot his iconic photographs of The Beatles, The Rolling Stones, Bob Dylan, and James Brown, that captured the Sixties.
In 1990 Périer returned home to Paris having spent ten years in LA and NY directing commercials for such prominent clients as Coca-Cola, Canada Dry, Ford and Nestlé. It was photography that he wished to return; to once again feel the freedom and creativity he experienced during those Rock n' Roll years. ELLE magazine gave him carte blanche to produce a series of images, to be called The World of Fashion Designers – now Perier's iconic exhibition Designers.
At the same time he directed several series of documentaries for television; in 2008 he directed 50 short films with Jacques Dutronc for the French channel Paris Premiere and another series of 50 short films about the sixties for France 5.
14 September – 7 October 2017
The Little Black Gallery
13A Park Walk SW10 0AJ
London