Presented September 19,2021 at the Mutmachkongress (Encouraging Women Congress), Bad Sulza, Germany
I am going to start with some of my major successes.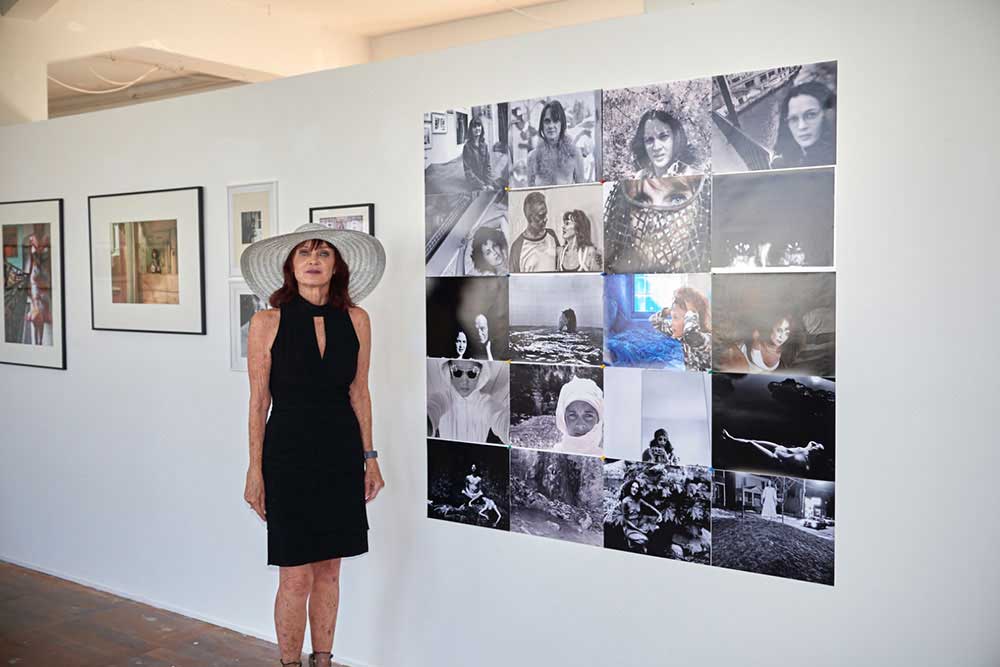 It was meaningful to celebrate my 50-year retrospective here in the region at the Kulturfabrik in Apolda sponsored by Marion Schneider and curated by Klaus Bohn in 2019. This is the biggest banner I ever had and a unique layout of my lifetime self- portraits and portraits other photographers took of me was presented.
Another highlight was having my large Chelsea Hotel photographs at the F-stop Festival in Leipzig in 2009. It was envisioned by the German curator, Shift School Director, friend and now a professor in Vienna, Kristin Dittrich who had followed my art practice for years after seeing the photos at the Fotofest Houston Portfolio Review.  She says about building a career. 
"You need people around you letting you grow."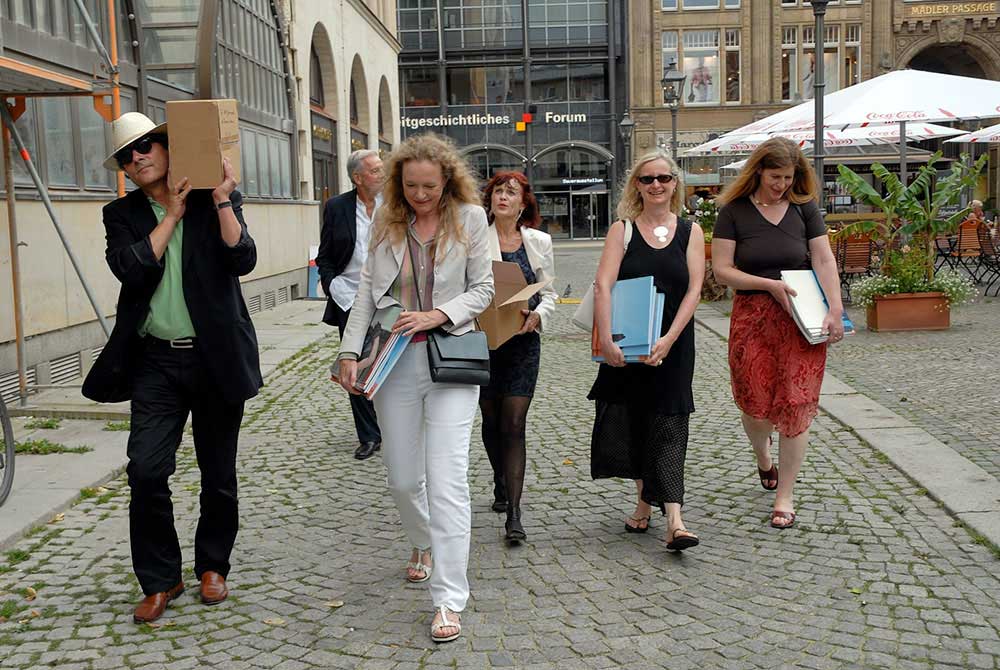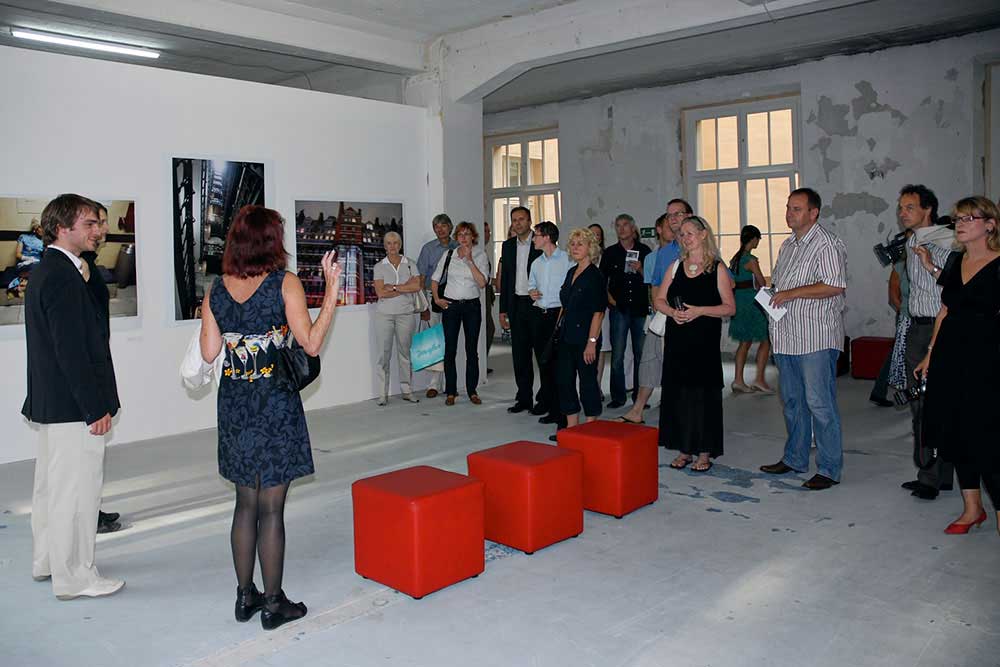 Another highlight was when more than 500 people attended the opening reception at Fotohof Gallery in Salzburg in 2000 where I was teaching at the Summer Art Academy. "The Erotic Lives of Women" exhibition was created to travel to many cities and included the texts on the walls, which are excerpts from Marion's interviews from our book. They folded over for the viewer to read the intimate statement in privacy on environmentally natural paper.
My 2019 "Chelsea Hotel," exhibition at the Leica Gallery, Los Angeles not only included my 20 years of photographs in my IPA award-winning book, "Living in the Chelsea Hotel, 'Schiffer, 2015 but also an updated shoot using the new Leica Q. I photographed the unfinished renovations and made portraits of residents that toughed out the ongoing years awaiting a possible re-opening.
The central question I will address:
What leads up to these kind of achievements? 
My main recommendation is to develop yourself with an art education and as well learn how to become resilient to rejection — connect to positive feedback from yoga, a mentor, a religion, and uplifting relationships.  
The phrase "stand tall" means to behave in a brave, proud, or unyielding manner, without retreating from confrontation, danger, or adversity. As an artist you and your art will be tested by peers, by curators, and by the public. In Germany you might refer the idea of "standing tall" to "standing up for your ideas."
In my photography a lot of the content came from my personal experiences. My first camera was a Rollei you see in my self-portrait taken around 1973.
I was twenty years old when the famous New Mexico painter, Georgia O'Keeffe saw me with a Rollei camera at her adobe house at Ghost Ranch where she was entertaining us students.  She opened the back door to the magnificent Red Rock landscape and said, "go see what the spirits will tell you."
That experience was pivotal. I knew by the end of the summer that when I got back to college photography would be my new major. You might ask how did I end up at such a famous painter's place?  Let me tell you, I took advantage going to a church summer workshop seminar place where topics were on socially conscious themes. I had to work during the day as an intern but in the evening, we met the world-known speakers. You are responsible for putting yourself under the "apple tree," as my dad said "it is there you will get some apples."
The only photo class available at my college, West Virginia University,  was in photo-journalism, so I was required to leave pre-law and drama which had been my focus, 'to defend disabled veterans like my father and the unfair work practices my mother had faced.' Switched to the journalism school, an early assignment was to make a photograph of the environment. I decided to take a male model and have him run partially naked by the famous Falling Water Home by architect Frank Lloyd Wright, which was made with all natural materials. I printed the black & white photograph and put it in the group wash bin. Professor Ash saw the photo swirling around in and demanded to know who took it. I claimed it and was told there was no place for this kind of "nudish" photo in a photo-j class. What I learned from that was that you have to follow your own way, but adjust and be flexible where there are obstacles. 
Much of my early work was in B&W. I was interested in the mood and shades of the tones. I applied to be an assistant at the Ansel Adams Workshops where Ansel himself led some classes in the zone system which is based on placing your shooting with developing the film. I was asked also to be a nude model in the next workshop. 
I had changed cameras searching for my 'style' to a 35mm Leica  M3 double-stroke that year. At this workshop I observed two great photographers – Eikoh Hosoe, from Japan who used a lot of unusual angles and Lucien Clergue, from France who guided his models but then also let them find their own positions which he captured.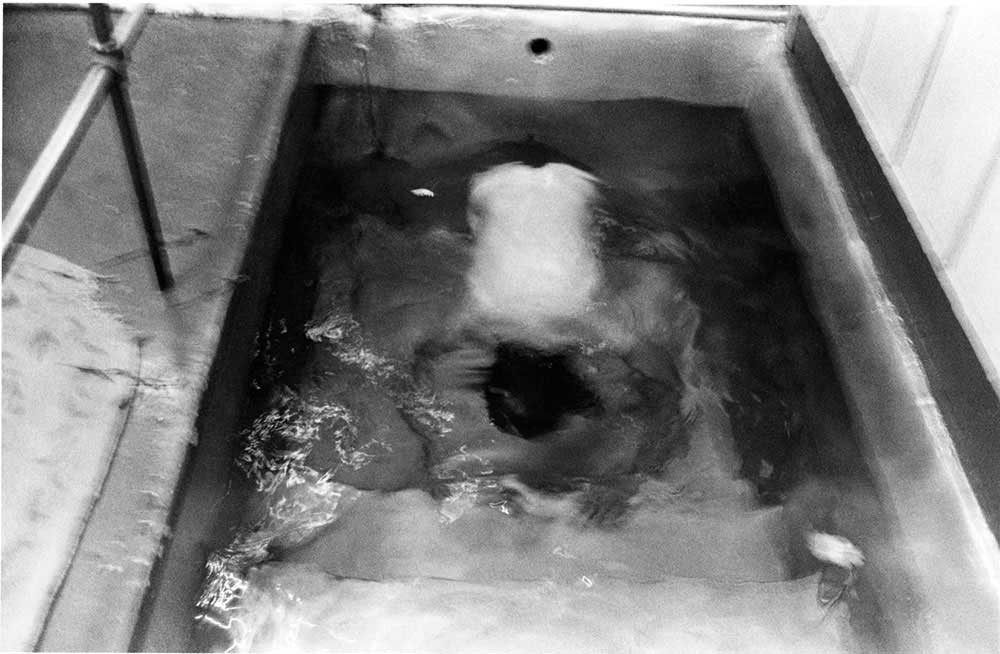 By the mid-80's I decided to follow-up on the theme of water and healing at hot springs and spas. I had experienced a breakthrough from the sadness of an ended engagement in the mineral waters of Mexico. My depression totally evaporated with the steam. Since these locations were so rich in color I continued to study around this topic and was influenced by Goethe's color theory that pairs colors to psychological states.  I became fascinated by how color film, shot at a wide aperture in low light expanded the feeling of movement and blur. It gave viewers a sensation of water's magic and fluidity. I went to many locations from Morocco to Hungray to France, Germany to Japan and USA.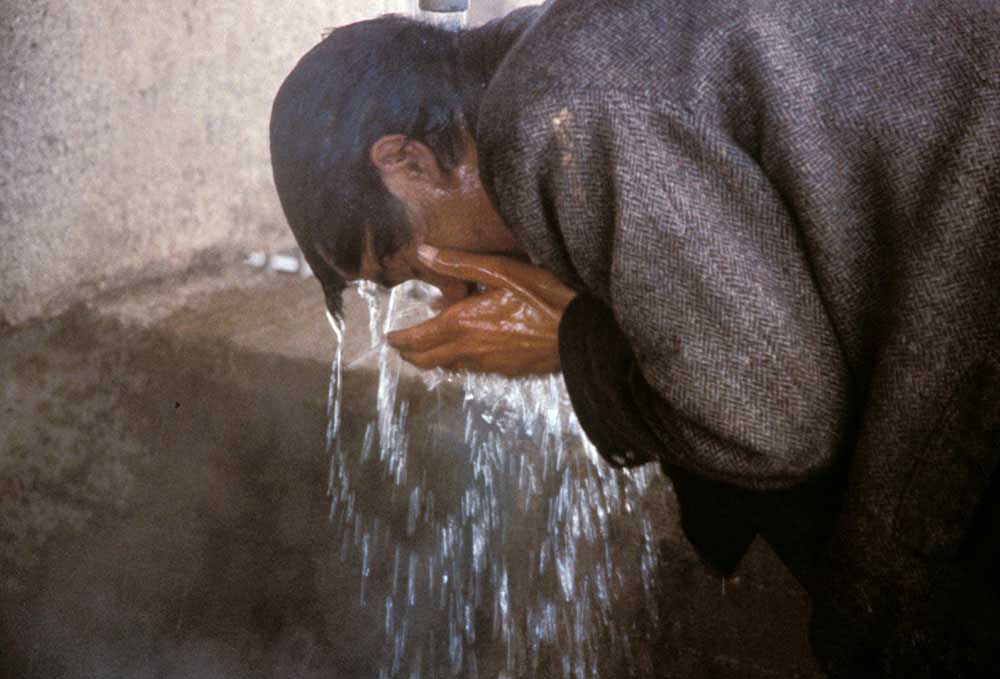 This project brought Marion Schneider, the producer of this congress, and me together. She and her husband were looking for a photographer to capture, Liquid Sound and they heard about me, and drove to find me shooting at the spa, Terme di Saturnia, Italy. They saw my collection of mineral bath photographs and invited me to shoot their new treatment, Liquid Sound invented by Micky Remann. Other photographers had failed but through my shooting I was able to produce the feeling of being immersed in Liquid Sound for their spa brochure with this photograph. Then it became and still is the defining image on their logo communicating this experience, and it is in my Healing Waters Aperture book.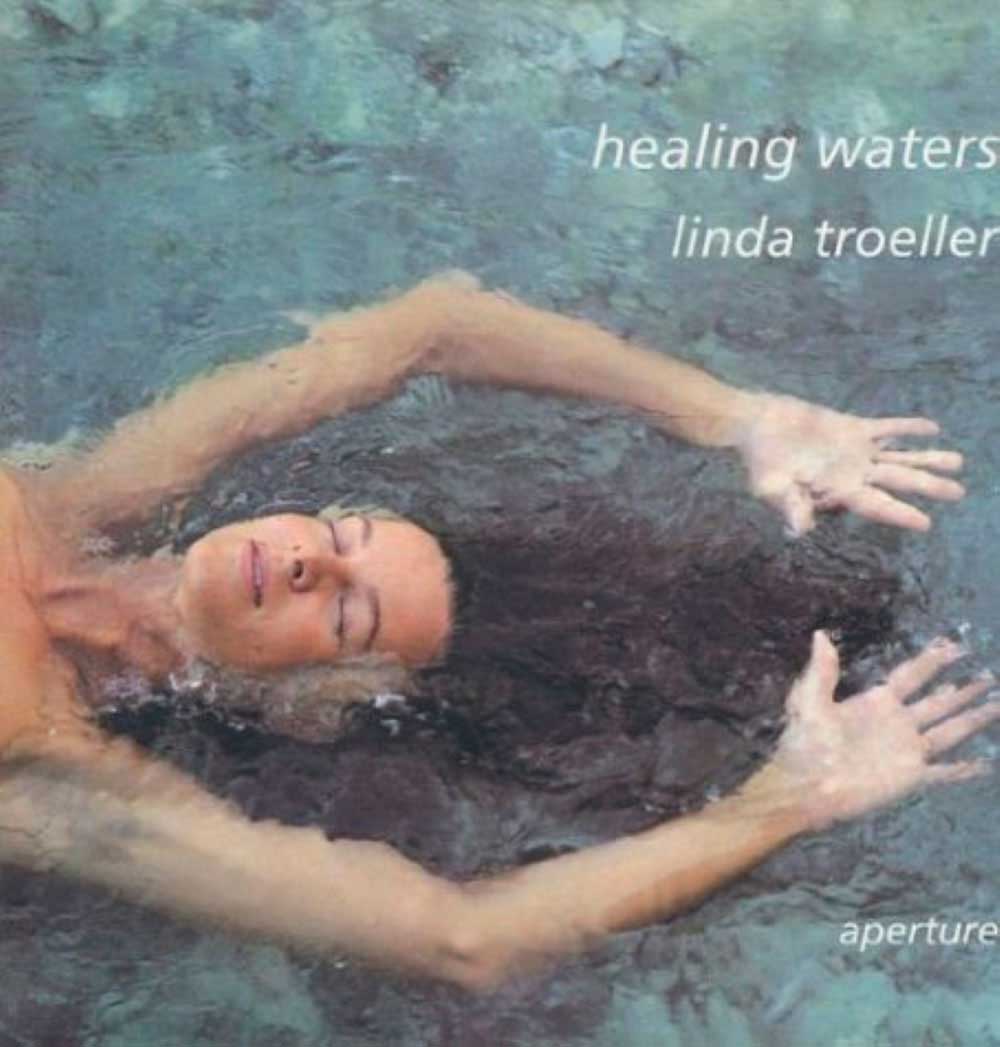 In art careers today, it is important to develop relationships with possible collectors, curators, galleries, and influencers. During my mid-career I showed my Healing Waters photographs to one of the foremost curators, Anne Wilkes Tucker. She said, "Linda, I don't relate to them."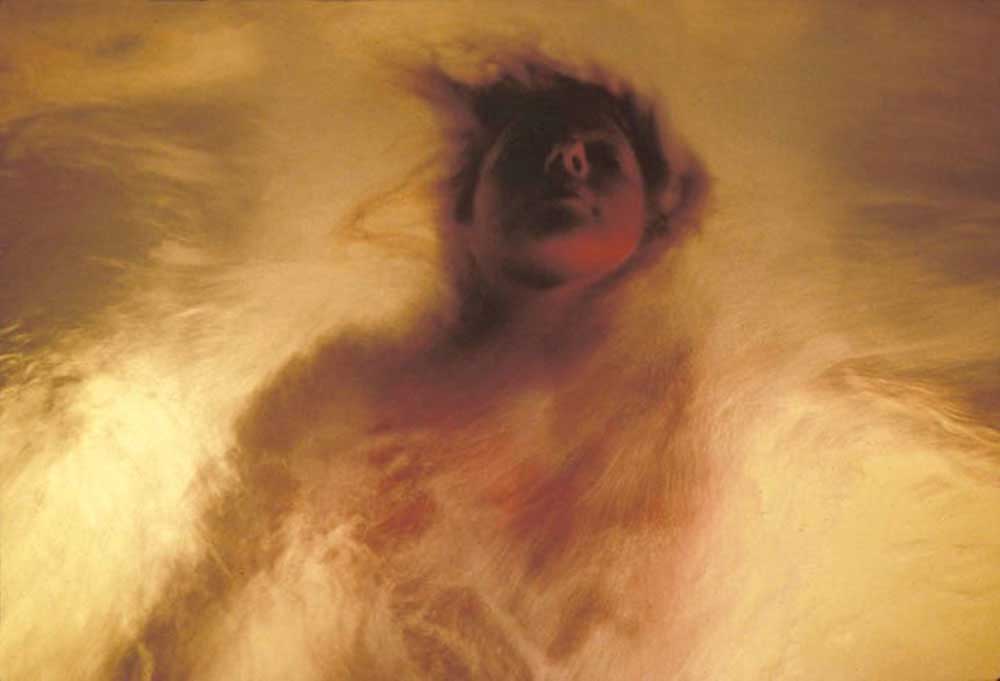 I went back the next year to the portfolio review showing her the same work plus fifteen new prints. She said, "Linda, I will purchase one for the MFA Museum collection at the auction where everyone will see that I chose your image." Then she told me, she had been to a mineral bath in New Mexico, and remarked "Now I know what you were trying to do — to make us feel the emotion of healing from water through unusual color and blur." It also helps to enter contests and win. David Friend, editor at Life Magazine published this photograph and it was then eligible to enter Pictures of the Year. It won 1st place and VP Gore gave me my plaque.
I've continued photographing water through my entire career and in the past few years I collaborated with dancer, philosopher, Andreas Mascha, Andy IX to push my vision in water further which has led to videos and performances.
Another project that reflects on my personal life is focused on social justice. My TB-AIDS Diary, which is based on the stigma my mother experienced with TB in the 1920's and a mother of a son with AIDS in 1990's. It won the Ferguson Award from the Friends of Photography, was translated into 16 languages, exhibited around the world, and stopped the stigma of HIV stamped in ill people's passports. These photocollages are very different from the water photography, so you will discover that each body of work you shoot might have new curators, and a new audience.
Later Marion and I collaborated on two books, Erotic Lives of Women and Orgasm where she created meaningful interviews with the women participants and observed me photographing them after their statement. She gave me the nickname 'the huntress' and it is a worthy concept– I have a relentless searching eye to find the sensation I desire to show. These titles dealt with women's memories exposing new material on sexuality. For example, Marion asked each woman a series of questions, such as "What was your first erotic experience?" and I photographed the reactions and re-enactment of their memory.
You can see how my early work progressed and I kept evolving the female element.  For my Master of Fine Arts Portfolio at Syracuse University "Greenhouse and Beyond," 
I photographed women with symbolic objects that unearthed my female vision – asking 'who am I? what do women have to say?' I made a photograph of a woman with her leg over a giant cactus in a torn off wedding dress. The image expressed the need for women's independence from tradition and the pricks on the cactus unveiled the misogyny of men who blocked women's opportunities. I touched on the 'message of the moment' and the photo was published in the Village Voice, NYC, and Heresies Magazine. This was the media at the 'center' of publishing activism. Today one can put the photo on Facebook or one's web page, but back then there were few outlets for women photographers. So skillful usage of social media is a tremendous opportunity and a necessity.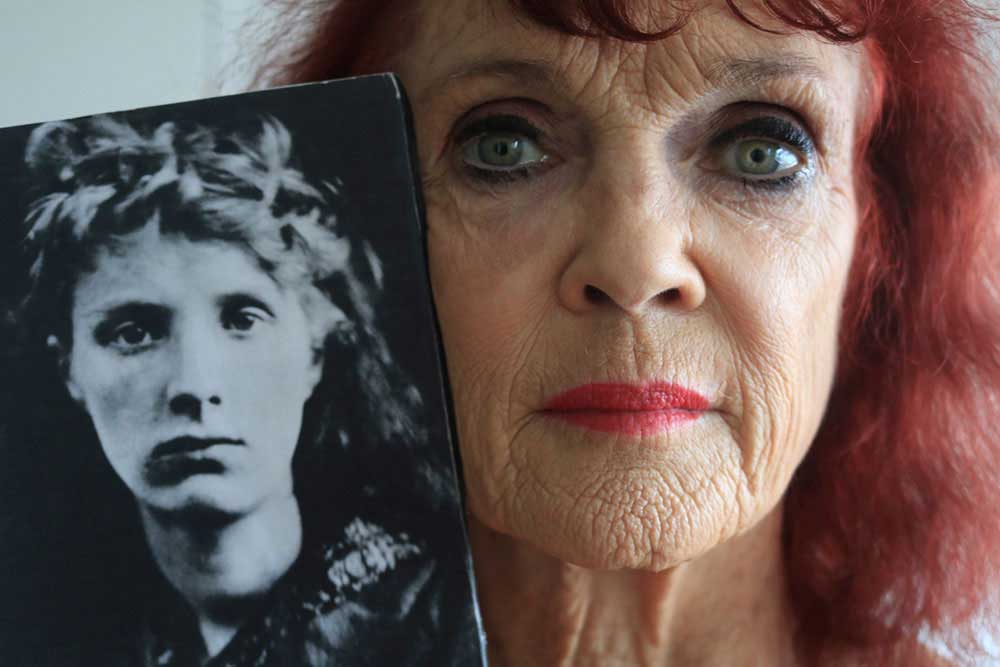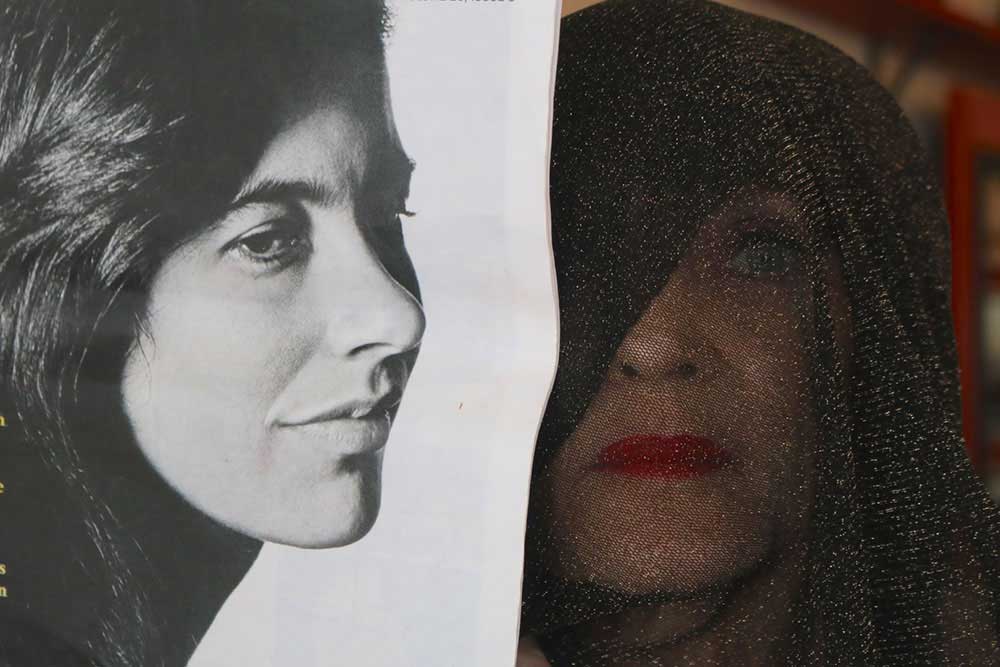 I have been shooting self-portraits that reveal either what is happening to me or what connects me to life situations for more than fifty years.
I recently made two images to capture how much we need to know and appreciate our past women creators. One is me with Julia Margaret Cameron, an 1890's photo portraitist, and the other the photo critic, Susan Sontag, long- time partner of famous celeb photographer Annie Leibowitz, and me in a veil. I am honouring her death, her lasting effect on women's empowerment, and entering a phase of the unknown. 
Photography is a challenging career. Perhaps you have heard of Ellen von Unwerth, a German photographer, who recently won the 2018 Lucie Life-time Achievement Award in Fashion Photography. She has said "The women in my pictures are always strong, even if they are also sexy. My women always look self-assured. I try to make them look as beautiful as they can because every woman wants to feel beautiful, sexy, and powerful." She prospered with that philosophy, but now as we have the 'me too' movement, cultural and race diversity, fluid lifestyles and post gender, LBGTQ+ "looks" gaining recognition in fashion. I ask you to think about 'What might be her positioning for shooting women be now?' It is important to keep your work prescient and fresh and to react to what kind of photography will work toward your career. 
I admired Inge Morath, who is born in Austria and spent time in Germany and France who found success in assignments of portraiture. She married the famous writer, Arthur Miller, and moved to NYC to join him at the Chelsea Hotel where he had moved after his break-up with Marylyn Monroe. His world-fame exponentially broadened her sphere of influences that led to book offers and collaborations. To have a successful life in art, it is essential to choose a partner that understands your devotion to this kind of a career.
I too, moved into the Chelsea Hotel in 1994, actually after they moved out. I began photographing my life there.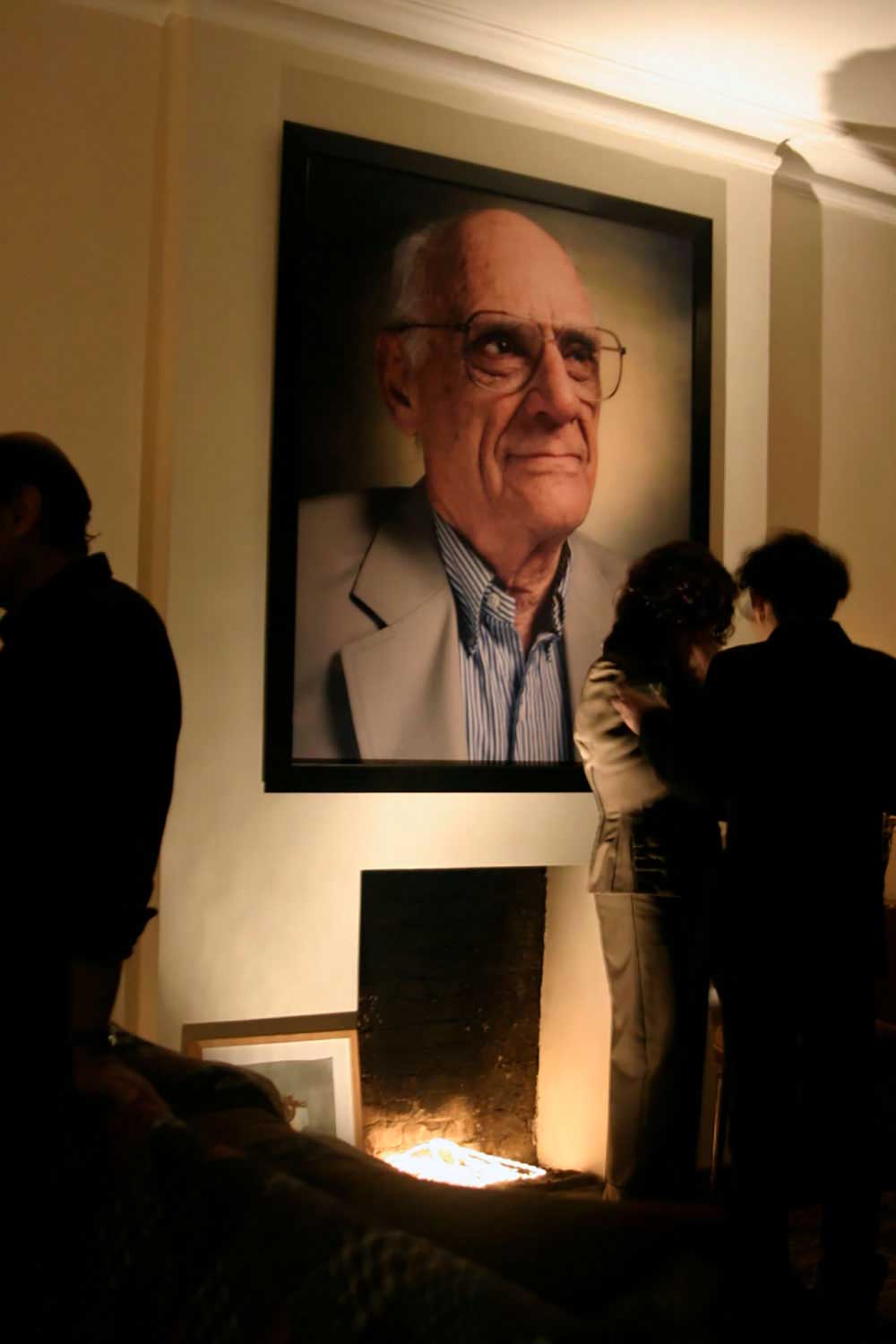 The photograph was acquired by Scott Griffin and hung in his hotel room which I shot during a party.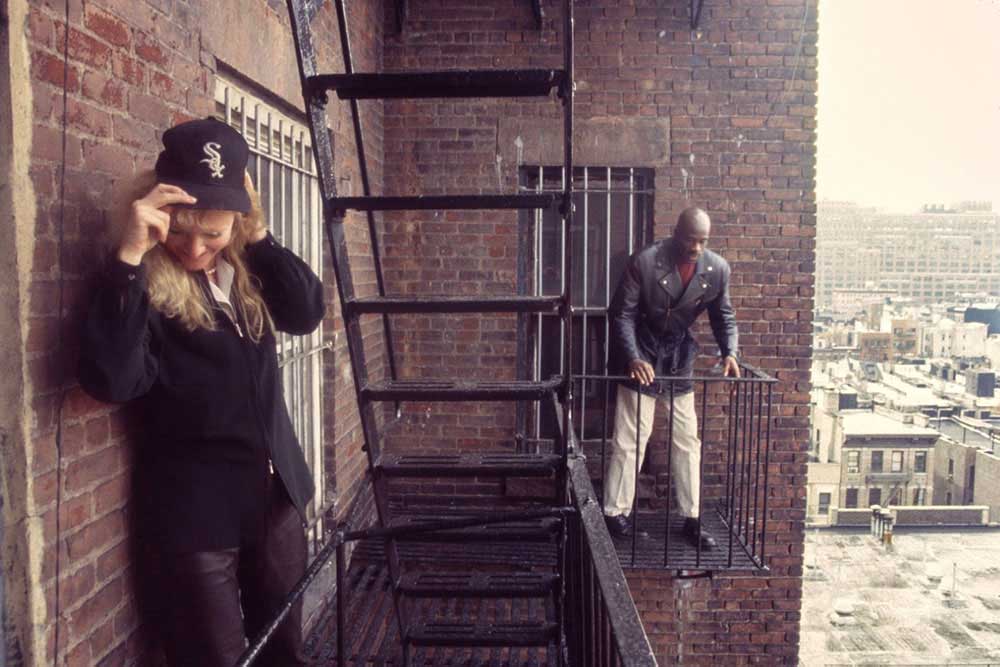 The lobby was a great place to meet influential people. The hotel had 400 rooms in a gothic iconic building that had attracted writers, abstract expressionists, musicians for many years. Herbert Hunke, the beat poet, across the hall on the 8th floor spoke to me about the hotel's front door, 'if things don't go well, just step out, circle and come back in the hotel as a new quest will appear." 
I'll share a lobby memory. One day a bellhop introduced me to British fashion designer Alexander McQueen, who got the vibe to hang out in the lobby. He was pleased to come up to my room and look at my photographs. That night was his fashion show on the Lower East Side. He had VIP tickets to attend it put in my mailbox. It was an extraordinary fashion show of lace, blood-stained clothes, and images of war on dresses. Seeing this show, I gained a stronger desire for more saturated color in my photography. Sadly I no longer live in the hotel as it was impossible to fight eviction when it was sold to a new landlord. Most of my 9th floor was gutted and the dust and mold caused my eyes to swell so it was necessary to move out in 2013.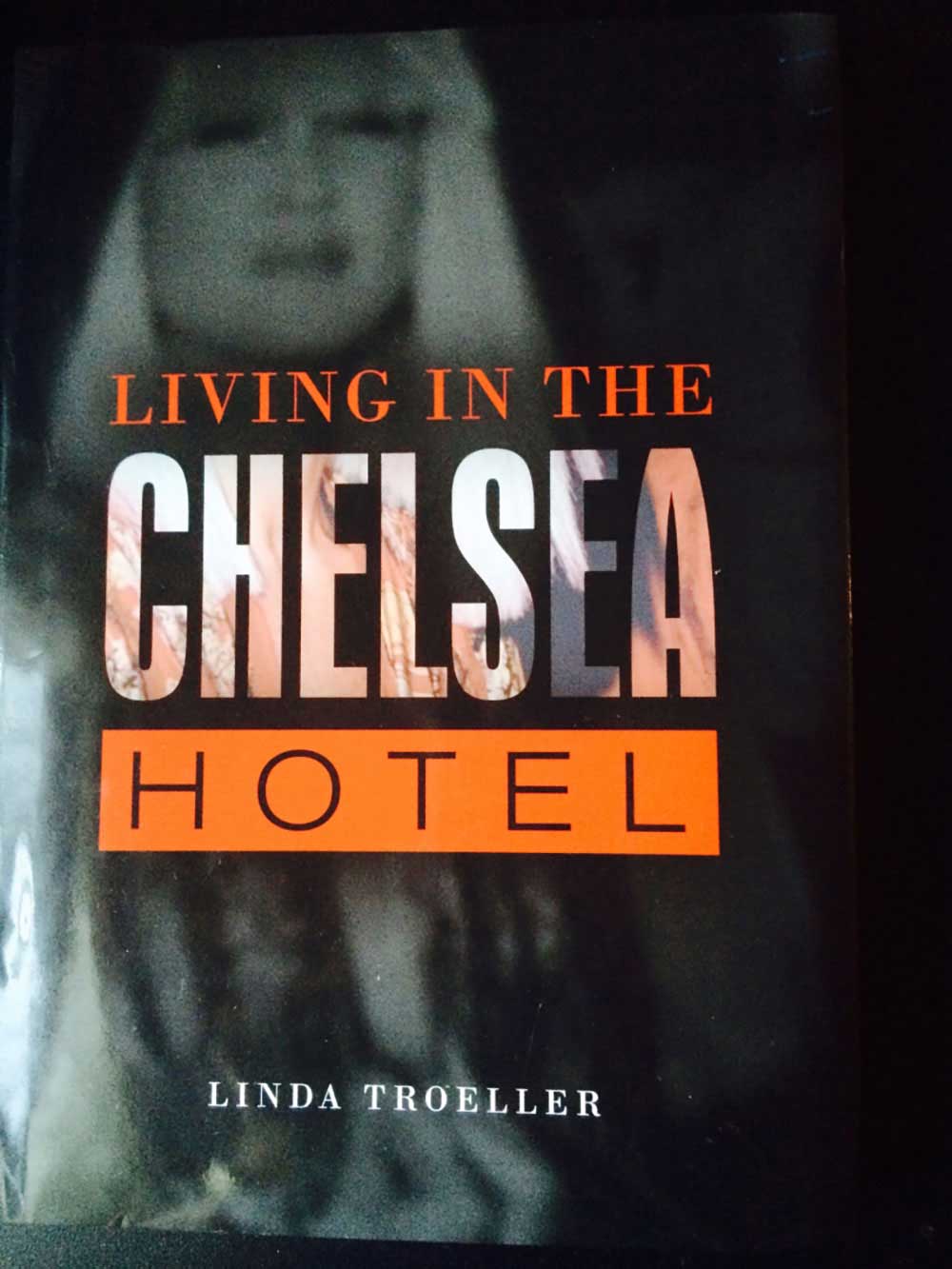 Here is the Schiffer Publishing book that evolved. Aiming for a book was for me the best means to bring my narratives to viewers and to influencers who expanded my opportunities.  I also shot other assignments in a variety of projects from models to music cd covers which prepared me to be chosen to shoot the Apolda Design Award Catalogues, organized and sponsored by the Apolda Museum offering me an opportunity to expand my range of shooting in 2000, 2001, 2005. 
To summarize:  
-Self-assurance
– Standing up for your ideas
-Finding a creative style 
-Meeting influencers on the rise
-Exhibit in galleries 
Now with Covid closings, you might need to take exhibiting in your own hands. For example, German American photographer and curator, Sabine Kutt converted her garage into a a gallery this past summer when galleries had not fully opened.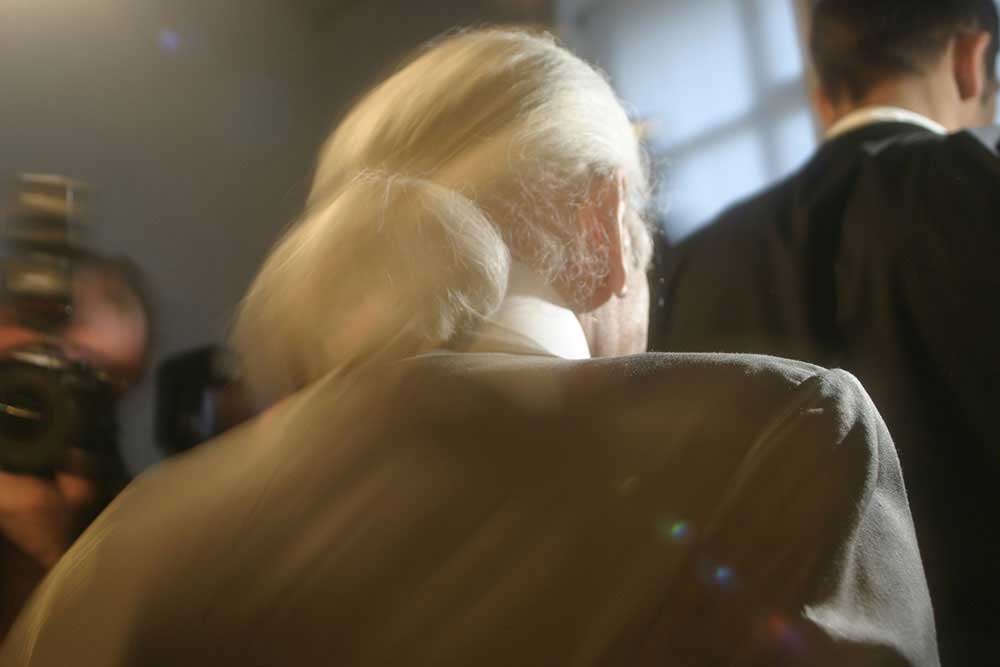 Even the famous German fashion designer and photographer, Karl Lagerfeld utilized innovation to stay in the public eye. A few years before he passed away, he had a private exhibition in Paris. He sent a well-dressed messenger to selected guests' homes, holding up a very large invite for them to read about the theme of the photographs, and then they were handed the private address and time on a large, elegantly embossed card.
It's not just a career but a lifetime of creativity and commitment in photography. I have not shown you all my projects, and I still have new projects piling up in my mind.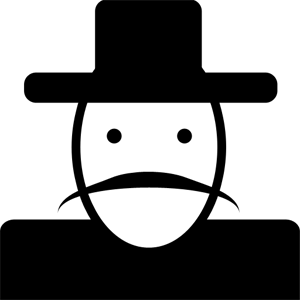 Linda Troeller's books and exhibitions focus on women, sexuality, community. Living in the Chelsea Hotel, Schiffer, 2015 won an IPA Book Award, 2016 and she had an exhibition at Leica Gallery Los Angeles, 2019 with updated shoots. One image debuted at the National Soho Group Photo Exhibition, New York March 2021. An excerpt of "Self-Reflection," was exhibited at Griffin Museum, 2018. Her book with interviews with Marion Schneider, Erotic Lives of Women, Scalo, 1998 was reviewed as one of the "most gutsy and imaginative books of the decade," NYTimes. Daylight published, Orgasm, 2014 was also printed in German with a European book tour. Troeller's house caught fire on Easter 2016 and she escaped but with the home destroyed along with much of her archive. She received grants to re-photograph valued images which were a focus in her 2019 "NY-Apolda" retrospective. She has won many awards including Woman of Achievement , Douglass College for her TB-AIDS DIARY, photo-collages in Color Polaroid that helped prevent discriminative stamping of HIV in passports and now is part of the 50 Years of Photography Show at The Photographer's Gallery, London, 2021 and her newest work will be featured in Salzburg's Fotohof's 40th Anniversary, November 2021.