The Chirikov Lighthouse is located in the north of the Okhotsk Sea coast on the Staritsky Peninsula, 18 kilometers away from Magadan, and reaching it from May to September is only possible by small boats: the rocks do not let neither a cargo ship nor a motor boat land.
In winter there is no stable transport connection with the lighthouse – for the last eight years the ice has not been solid, and those who are willing to get to the lighthouse have to walk through taiga. Life at the lighthouse is autonomous, so goods and fuel is transported by the Ministry of Defence once a year by sea. During the year lighthouse keepers consume dry rations, berries picked on the Peninsula and fish from the sea.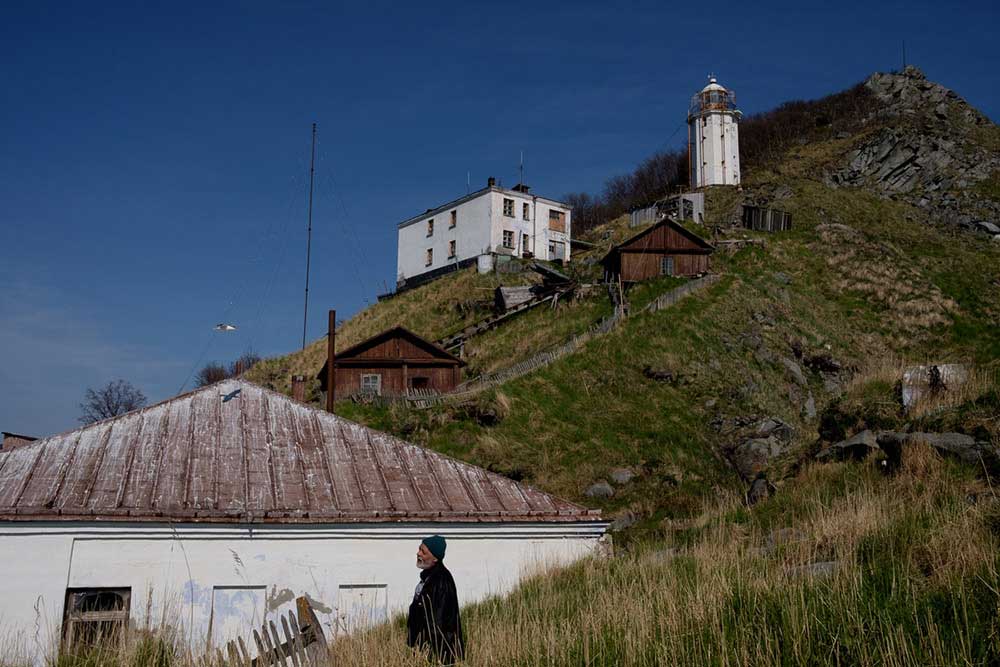 Nikolai Belyaev has been working at the lighthouse for 13 years. Every day he controls the work of the diesel generator set, which feeds the lighthouse, and maintains lighting equipment. Nikolai was born in Poland in the family of a Soviet military man in the garrison. He arrived in Magadan in 1976, on the way to his sister in Chukotka, and thinking he would not stay for too long. But he lived in the city until 1994, when he moved to Krasnodar region with his wife and children because of the comfortable climate. When the first Chechen War started, and the tension in the region increased, the family decided to return to Magadan.
Nikolai had worked as a Mechanic at a sauna and laundry service and a fish-processing factory before he was offered a Lighthouse Mechanic position – Belyaev quickly advanced to a Lighthouse Keeper, as there were not many people willing to work there. The staff should include four people, but sometimes there's only Nikolai and his spouse, who stay at the lighthouse.
"I always compare us to astronauts: we're in an isolated area, seeing the same faces everyday. But it gets better in summer: either a motor boat or a boat pass by – and it's more fun, and the weather's better. And in winter it feels unbearable sometimes", – Nikolai told us. The light from the Chirikov Lighthouse helps vessels to find their way in the fog of the Okhotsk Sea.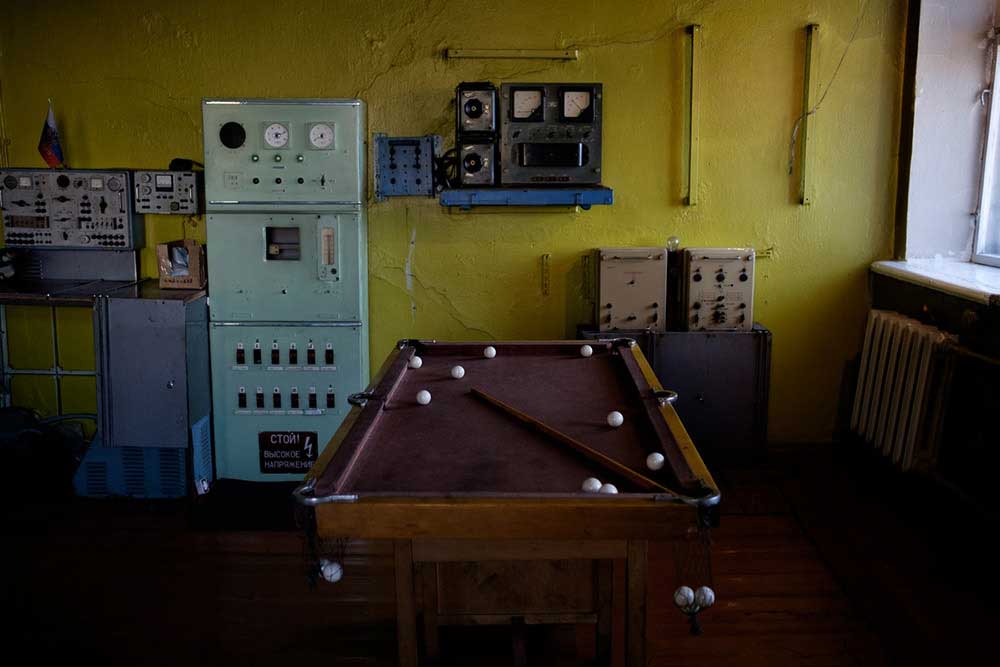 About Eugene Serov
Eugene Serov is a documentary photographer from Magadan, Russia.In 2016-2017 he studied at Saint-Petersburg School of Modern Photography "DocDocDoc" on program of contemporary photojournalism and documentary photography. In his projects, he works on the themes of remote northern territories, adaptation of people to harsh conditions and cold temperatures. Was published at Zapovednik, Russkii Reporter, Novaya Gazeta, Russian Life. [Official Website]