"I had always pictured it to be perfect. After Jaylen's Dad asked me to have his child, I really thought we would be a happy little family for the rest of our lives. I never pictured being a single mother .While I was pregnant doctors discovered Jaylen's illness and I was told they could have it fixed within 6 weeks of his birth and after that life would go on. Even then, I really thought I would be able to live a normal life with my son with me, but as it turns out nothing is perfect."
I met Katie in late 2011 when I was working on another series based around mothers. Then 20 years old, she was a single mother to Jaylen, an 11 month old baby boy who was born with Gastroschisis, a birth defect that results in a hole in a foetus' abdominal wall through which the digestive system protrudes. . Most children born with the deformity will have surgery upon birth and be sent home within a matter of weeks. When Jaylen was born he became the most extreme case the hospital has ever seen. As a result he spent the first 19 months of his life in hospital with Katie mothering him from beside his hospital bed.
Having a seriously ill child is most parents worst nightmare but for Katie it is compounded by her being a young single mother. Her parents live over an hour out of Melbourne so Katie has been forced to move into commission housing close to the hospital so Jaylen can have access to the care he needs. Over the past two and a half years I have been privileged to photograph Katie and Jaylen as they navigate through an uncertain future.  His longest time spent at home has been 8 months, currently  at the time of writing he has been hospitalised for 3 months and is awaiting his 19th surgery. He is connected to a machine that feeds him directly into his stomach for 17 hours a day, and receives a speciality nutrition compound that bypasses his digestive system by being connected to a line that enters into his vein. Katie cannot work or study, her days are filled with appointments and the administration of Jaylen's medical care.
In a time where so many women are judged by societal expectations of what a mother should be, Katie quietly battles through on her own with dignity, being the strongest person she can be for her son. I am proud to be able to shine a light on this extraordinary woman's story.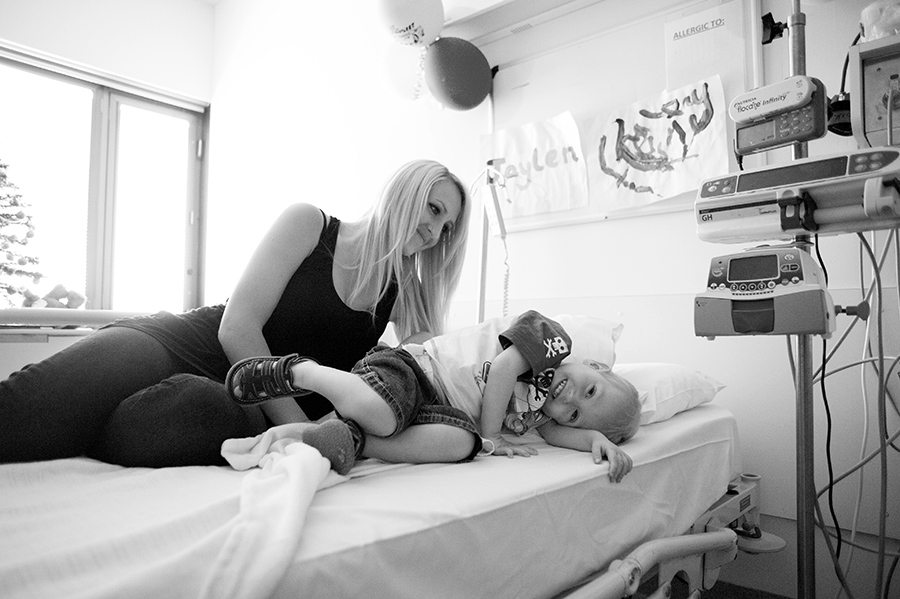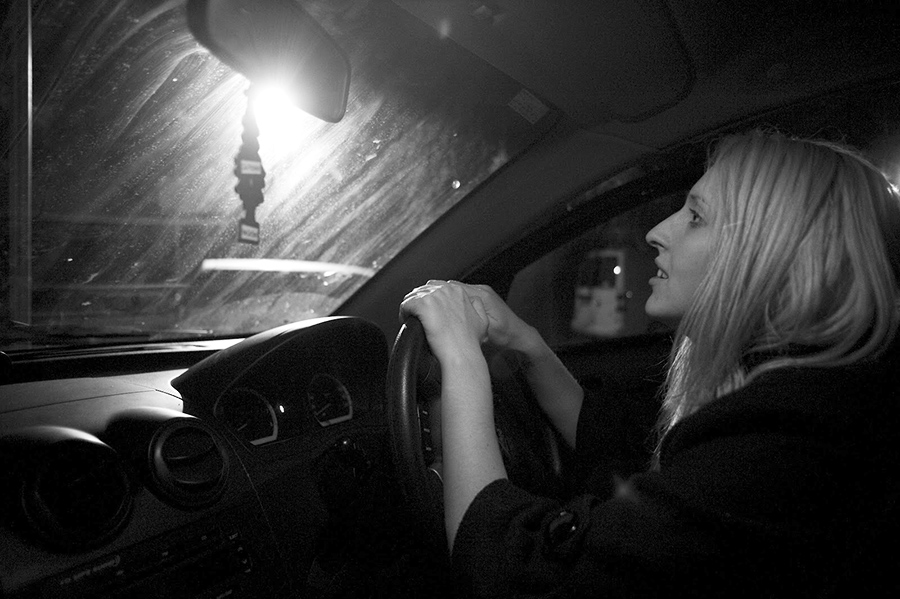 About Morganna Magee
Morganna Magee is an Australian social documentary photographer based in Melbourne whose work centre's around the ethos " everyone has a story" Her work has been awarded numerous National and International awards. She has photographed major commissions for Wintringham Specialist aged care, the shire of Murrundindi and the Mission for Seafarers and Ronald MacDonald house Monash. She has conducted workshops with the Melbourne Citymission holding photographic workshops for young at risk mothers aswell as a running documentary photography workshops as part of the Ballarat International Photo Biennale. "Melbourne's Morganna Magee is too busy documenting happenings on her  doorstep to worry about global warnings that photojournalism is going out of fashion.. Morganna Magee. It's a good name to look out for"- Photo Review Australia- July 2006. [Official Website]
Legal Note: The photographer attest that have full authorization to give consent to the publication of these photos or project and have the authorization and permissions of third parties. Guarantees that you have all the necessary communications of property and you have obtained all the necessary authorizations for any property, buildings, architecture, structures or sculptures appearing in your photographs.