"IF THERE IS A HEAVEN IN EARTH,HERE IT IS,HERE IT IS"
– Jahangir –
Kashmir is Earth's paradise , an alpine " Switzerland " for the Moghuls , ancient Srinagar, its capital city on the banks of Jhelum River, with nine bridges and waterways reminiscent of Venice , and an adjacent lake of moored houseboats and gondola-like shikaras, provided a lyric spring and summer interlude.
Jammu and Kashmir has seen a long period of ruthless militancy, resulting in the killing and torture of hundreds of innocent people. And now, this region has risen from its brutal history to a new dawn of happiness and hope. True, there are still minor incidents reported occasionally, but this region is seeing a change for the better.
An evening Shikara ride on the Dal is was a memorable time. As you ride in the Shikara on the Dal, you encounter a whole township of houseboats, chalte firthe bazaars, tea shops and even chalthe firthe zameen. These floating pieces of land are used by the landowners to do some kitchen gardening and are bound to the floor of the lake through a long pole. The boatman informed us that often these floating pieces of land are stolen in the stealth of the night and the police are left with no alternative but to register a case of 'stolen land'!
All around are snow-capped mountains, and on a clear day one can see all the way to Nanga Parbat is one direction and Srinagar is another. It's a popular day trip from Srinagar to Gulmarg, although many people extend their stay or use it as a base for trekking. The road from Srinagar rises gently towards the lower slopes of the range, passing through rice and maize fields.From Tangmarg, at the foot of the range, there are two paths to Gulmarg – a steep footpath or a winding sealed road. There is also a pony track from Gulmarg that leads upwards to Khilanmarg, Kongdori and seven springs.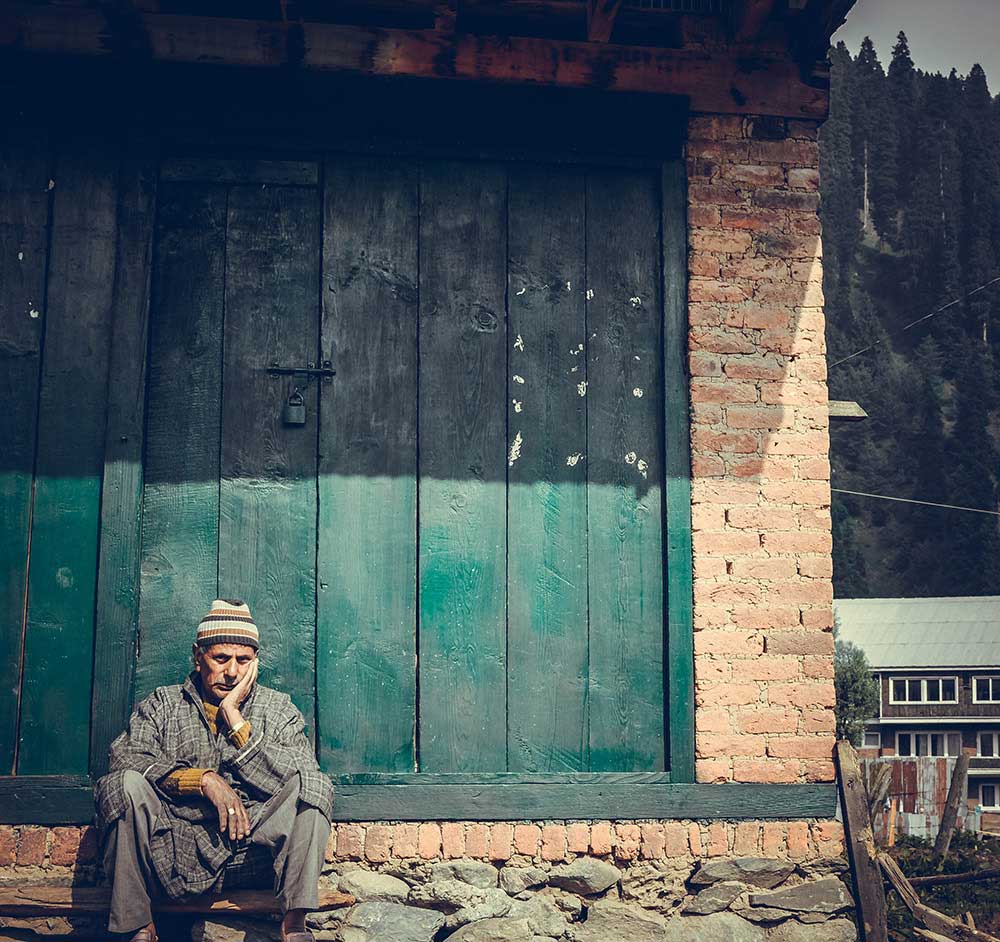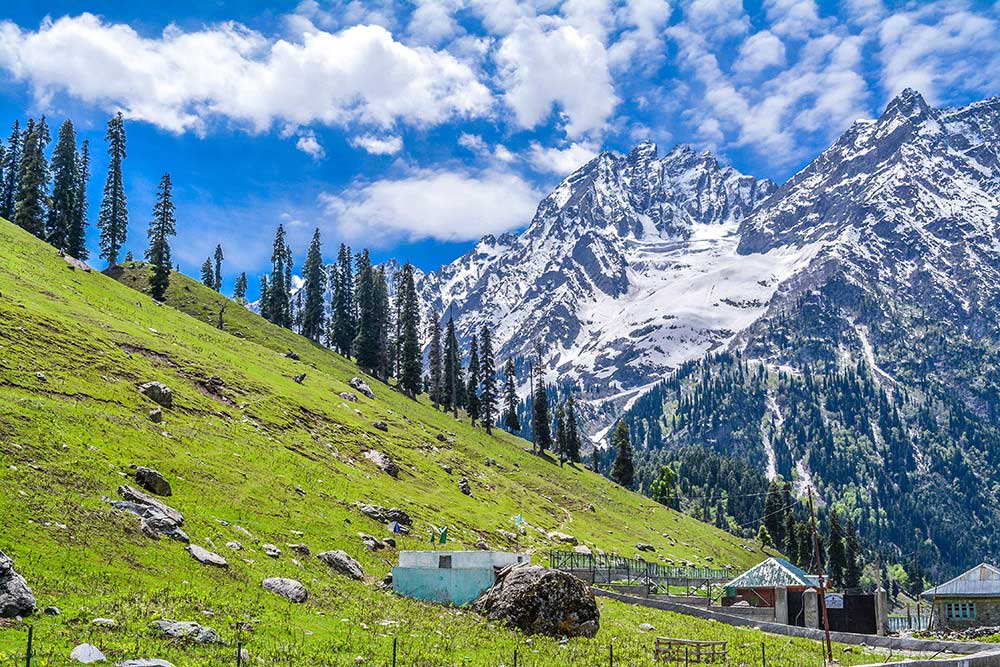 Shalimar Bagh is the largest out of the three Mughal Gardens. It was laid out by Jahangir for his wife, Nur Jahan. It is probably the most beautiful of the other gardens in Srinagar. The path running through the garden is lined with russet-red Chinars and flowers like roses and cockscomb. The channel of water flows underneath specially made niches.
Another amazing place Pahalgam is often dubbed as 'Mini Switzerland' because of its long dark meadows resembling the ones in Switzerland, Baisaran is an eye-catching meadow, located just 5 km away from Pahalgam. The dense pine forest that gives the green carpet look to the meadow provides a contrasting hue to snow-capped peaks of the surrounding mountains. A major tourist place to visit in Pahalgam, a voyage to the meadow is truly a treat for the senses. Additionally, Baisaran is also an ideal campsite for trekkers who want to move further up to Tulian Lake. Accessible through ponies from Pahalgam, this off-beaten track of Jammu and Kashmir tourism offers panoramic sights of the town and Lidder Valley.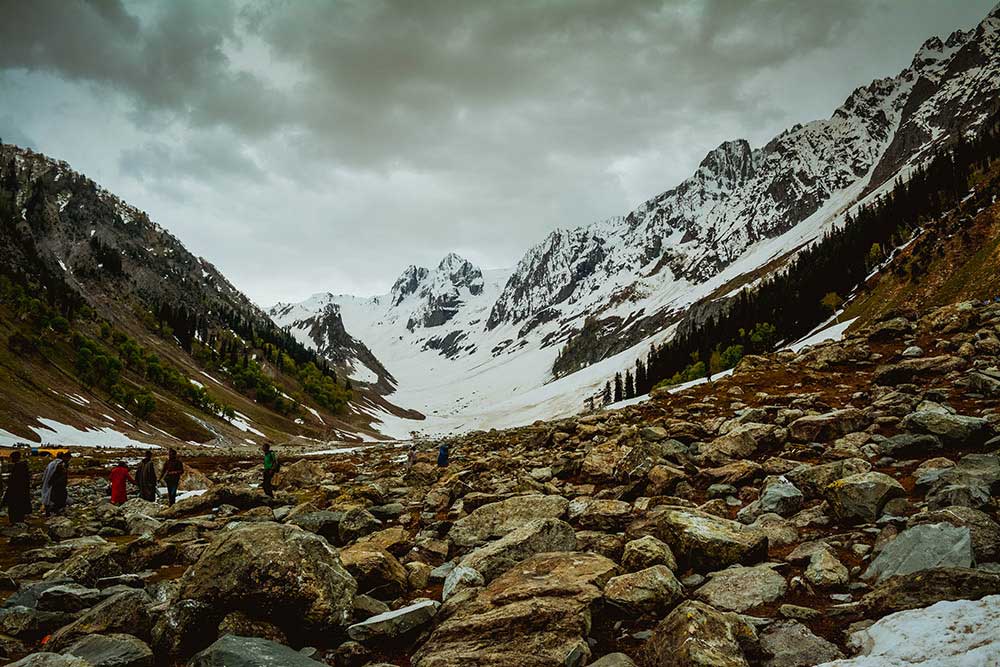 One of the gorgeous places in Kashmir is Gulmarg. A huge cup shaped meadow, lush and green with slopes where the silence is broken only by the tinkle of cowbells, Gulmarg looks like a fantasy set in a film and not surprisingly have been the venue of several films. The valley of Gulmarg, a large meadow about 3-sq-kms in area, stands at 2,730 metres, 56-km south west of Srinagar . The name means 'Meadow Of Flowers' and in the spring it's just that, a rolling meadow dotted with countless colourful Bluebells, Daisies, Forget Me Not's and Buttercups. The valley itself is about 3-km long and up to a km wide.You will be mesmerized by the beauty of it.
The beauty of Kashmir is so magnificent that you should visit Kashmir at least once in your lifetime.